This shop has been compensated by Inmar Intelligence and its advertiser, Mazola® Corn Oil. All opinions are mine alone. #MyMazolaMoment
Homemade Granola for Parfaits is the perfect snack for any time of the year. Quick and easy to toss together, and a much lighter option than store bought snacks. Bursting with flavor, this recipe combines oats, pecans, coconuts, honey, and a few other delicious ingredients to make a tasty treat. Use Mazola® Corn Oil for a better-for-you-meal. A clinical study actually showed that Mazola® Corn Oil reduces cholesterol 2x more than extra virgin olive oil. To learn more about this claim, visit MAZOLA.com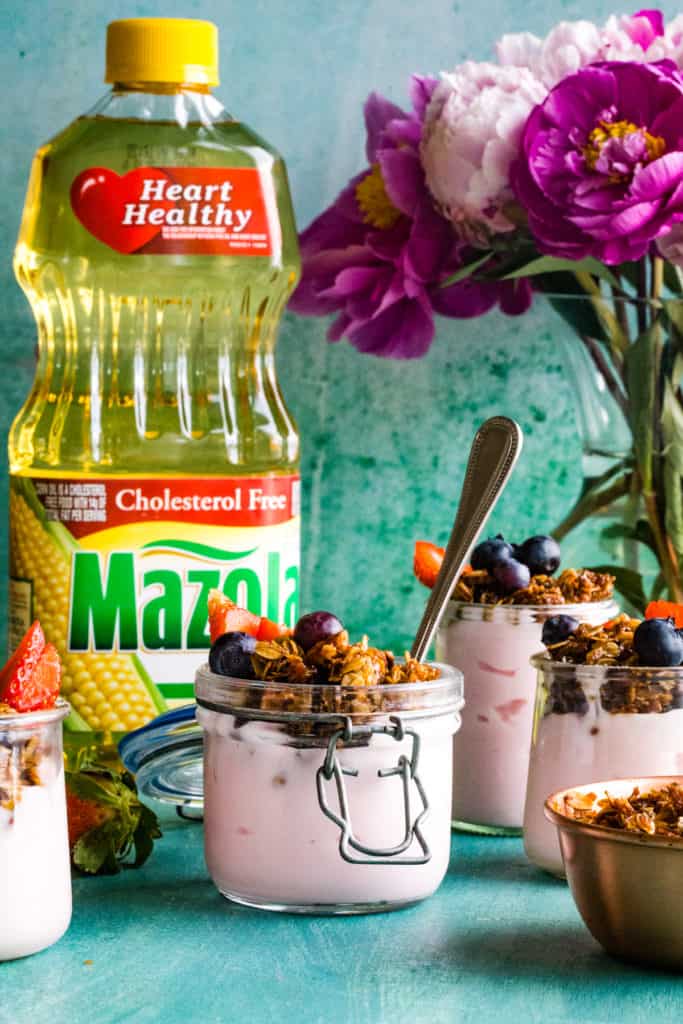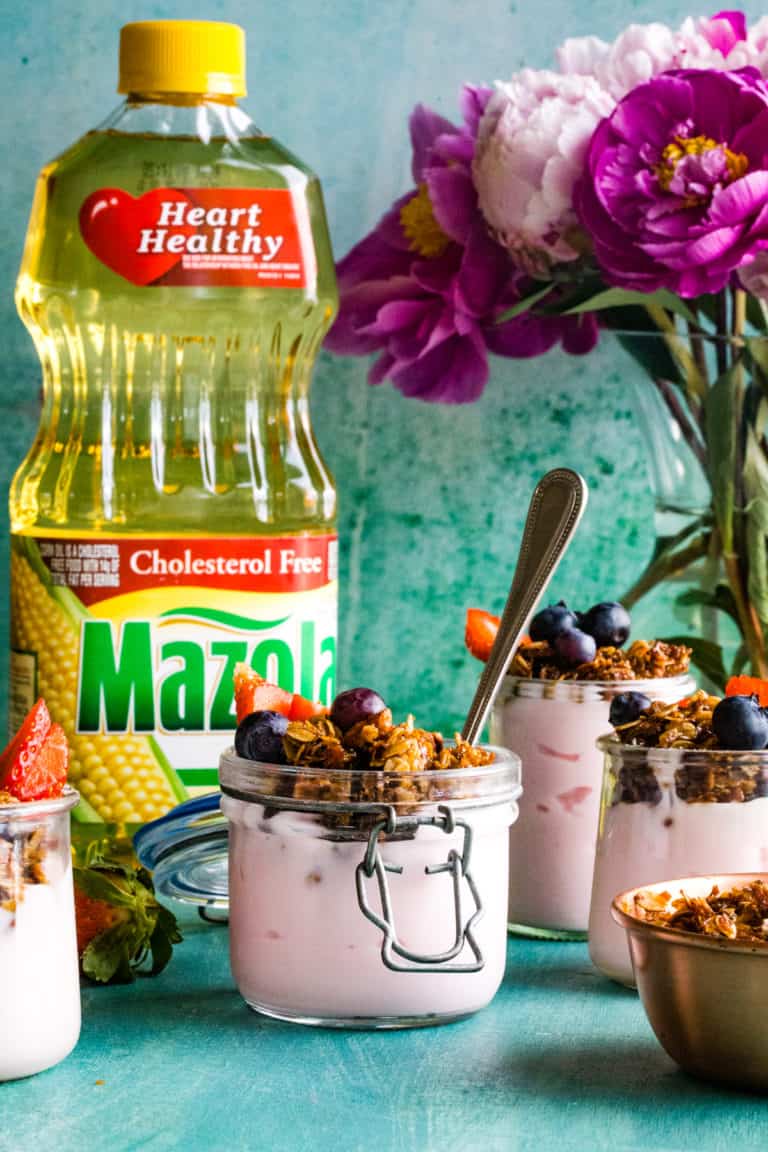 Granola is a delicious snack that many of us are used to consuming in one way or another. Whether it's no bake granola bars or just combined with milk, granola is utilized in many ways. Personally, one of my favorite ways to eat it is over yogurt and mixed with fresh fruit. It makes for a nice start to the day plus, I am a sucker for that satisfying crunch paired with strawberry yogurt. My point is, granola is everywhere and it always adds a great addition to any recipe it's included in.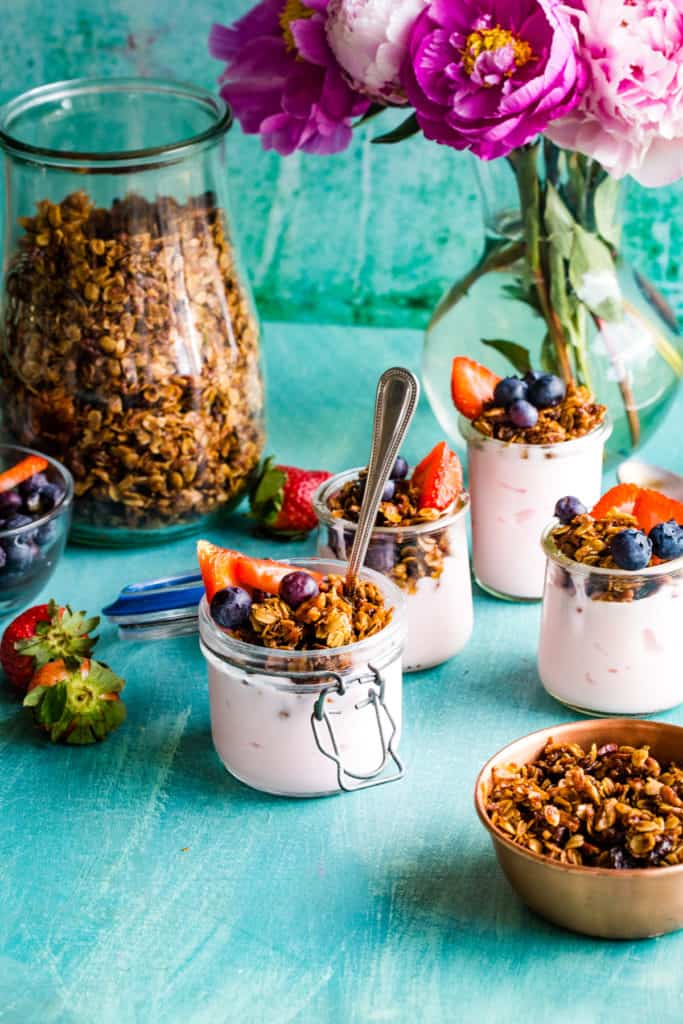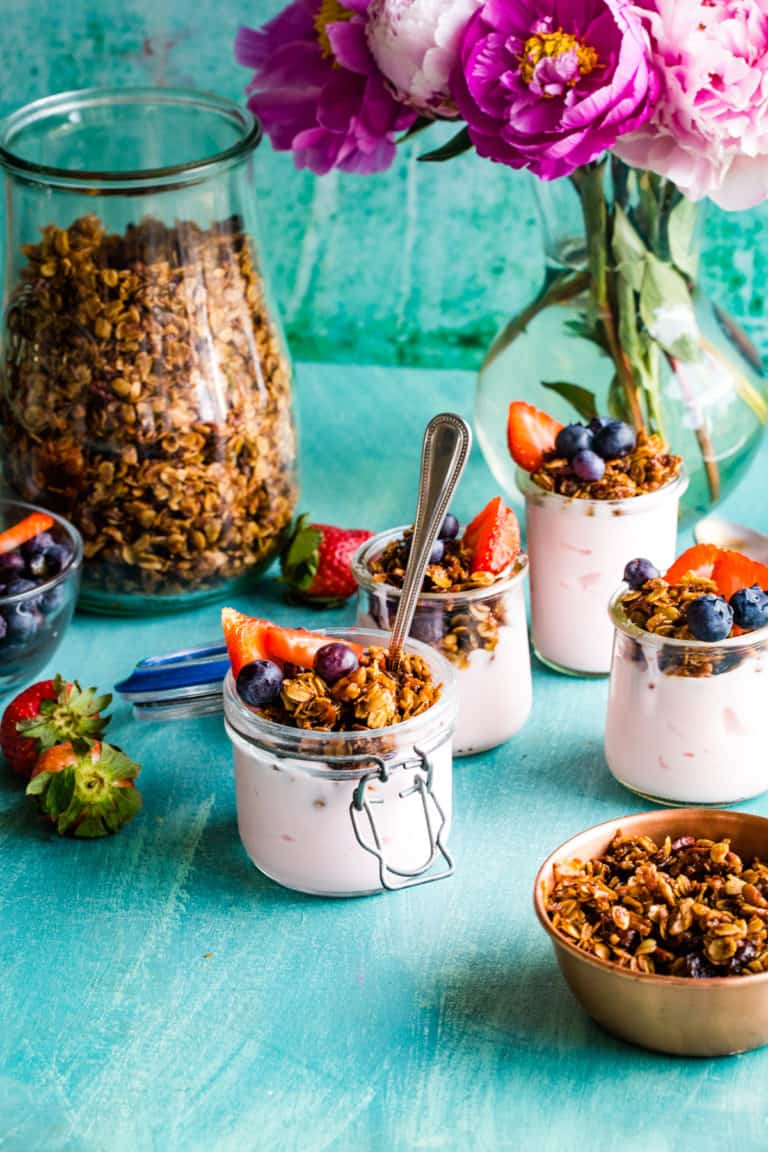 There are certain ingredients that I always have on hand and Mazola® Corn Oil is one of them. It's a great all-purpose cooking oil that is a heart-healthy* choice for your family. I use it for baking, grilling, sautéing, stir frying or mixing up a marinade or dressing. Many home cooks don't realize that not all cooking oils have a smoke point that, once exceeded, only negatively affect the food's flavor and nutritional value. Mazola® Corn Oil has a smoke point of 450°F, making it perfect for all recipes.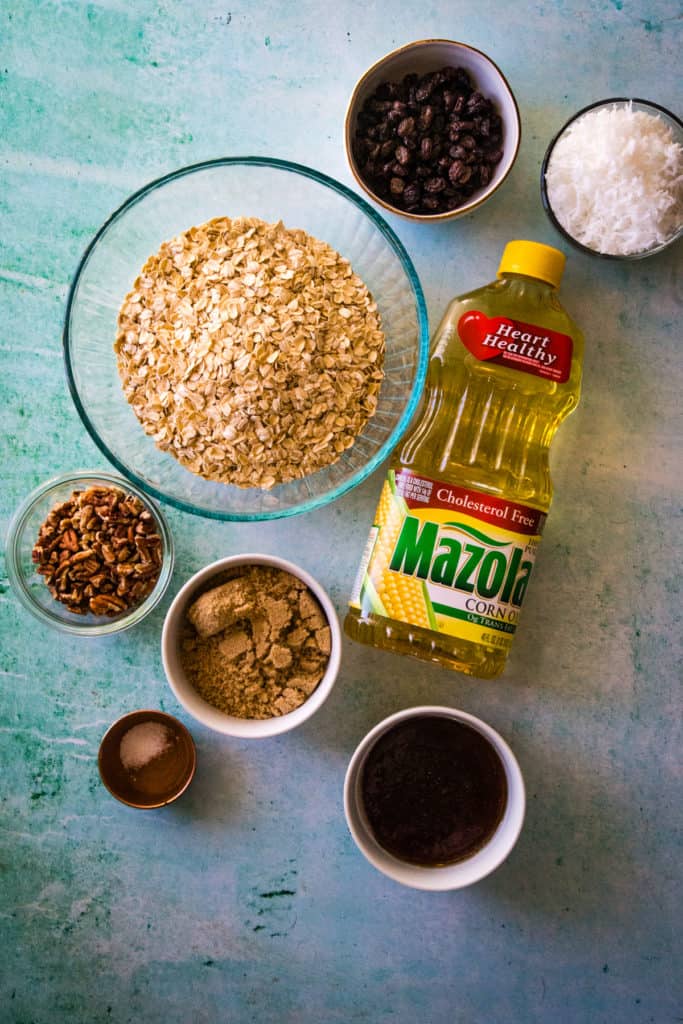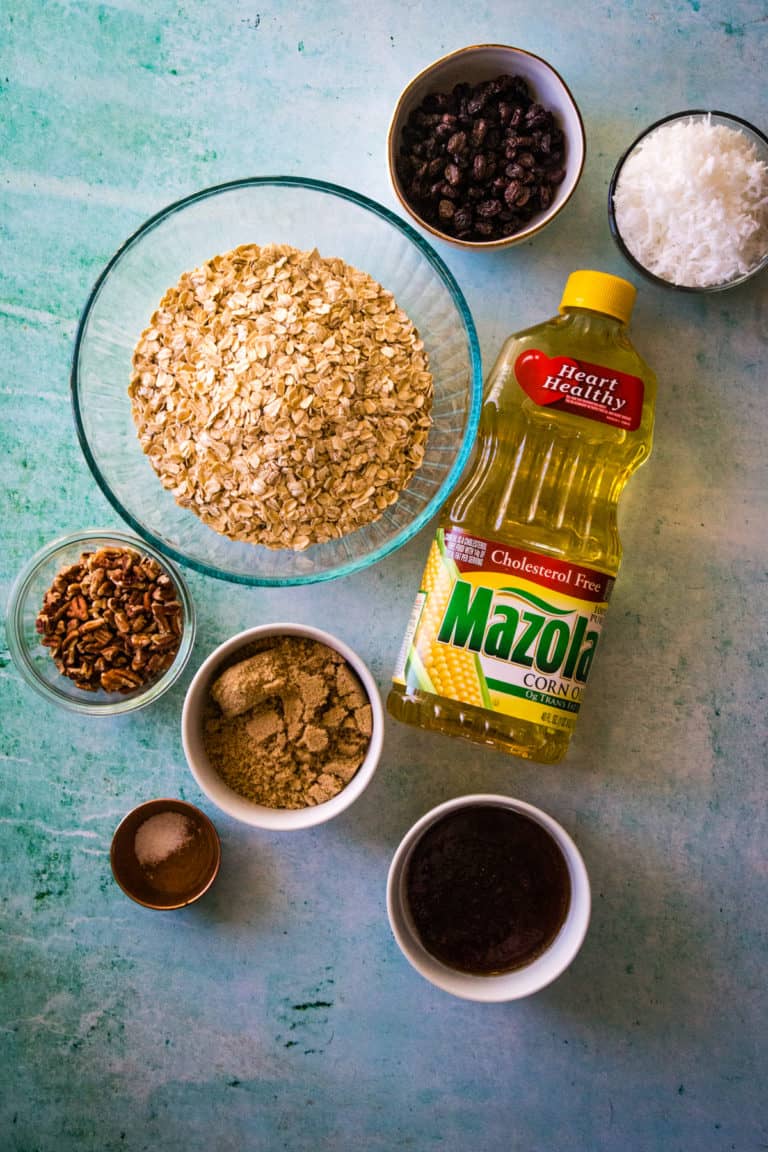 This is a common barrier that has prevented many people from healthy cooking because there is a lack of knowledge on how to do so. That's why it's great to have an all-purpose cooking oil on hand like cholesterol free, Heart Healthy Mazola® Corn Oil that makes it simple and easy to prepare lighter meals and of course blogs to provide the recipes!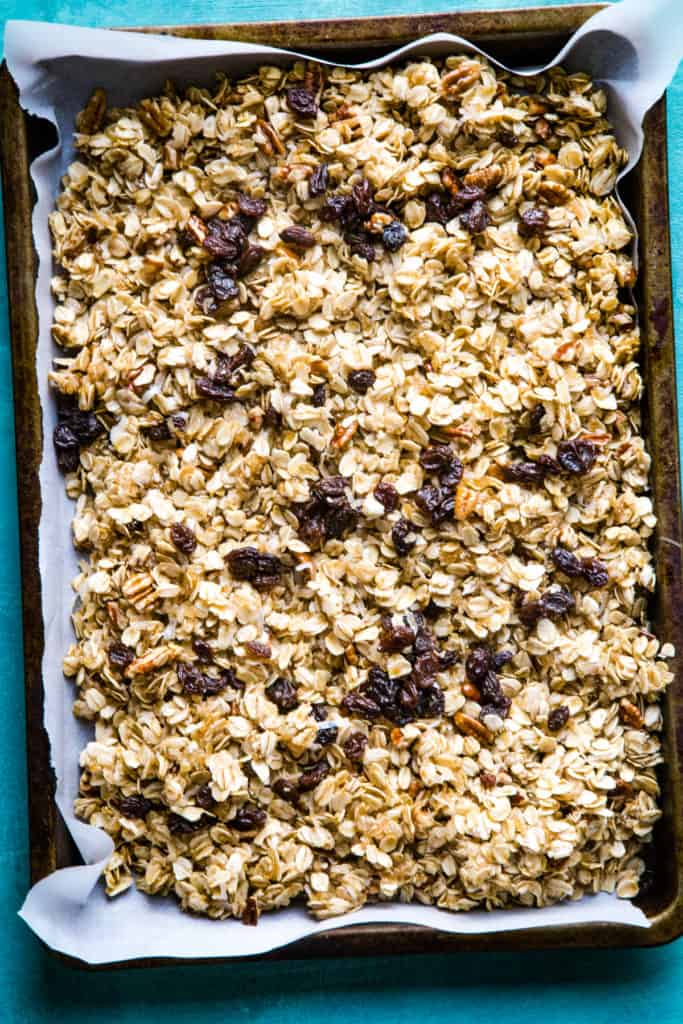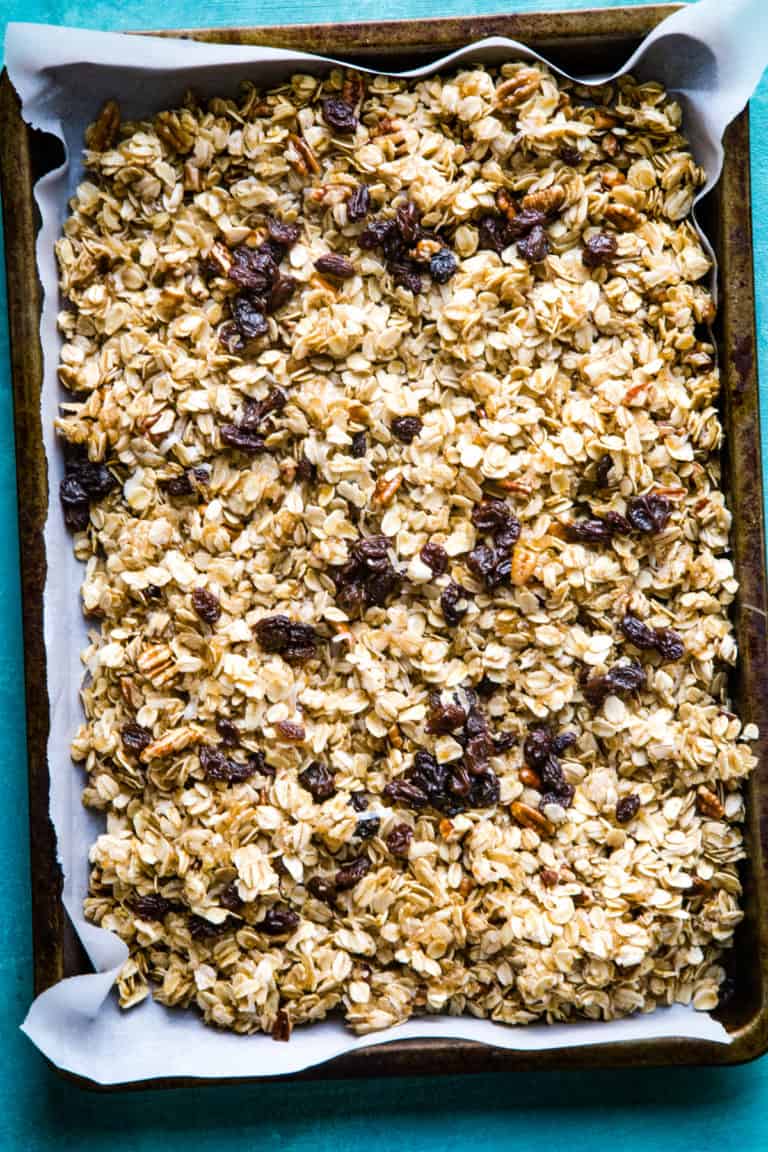 How to Make Homemade Granola for Parfaits
Prep - Preheat the oven to 300 degrees and either grease or line a large baking sheet.
Mix Ingredients - In a large bowl, combine all the ingredients except the raisins, Mazola® Corn Oil, and honey. Mix well.
Add the honey and Mazola® Corn Oil - In a small bowl, combine the Mazola Corn Oil and honey, and heat in the microwave for up to 30 seconds or until warm. Mix well then add to the oat mixture and mix well again.
Bake - Place the granola on the prepared baking sheet and spread it out evenly. Bake for 45 minutes and flip the granola halfway through.
Add the raisins - When granola is fresh out of the oven, add the raisins. You can also use other dried fruit here such as apricots or bananas.
Cool and enjoy - Allow the granola to sit and cool then enjoy!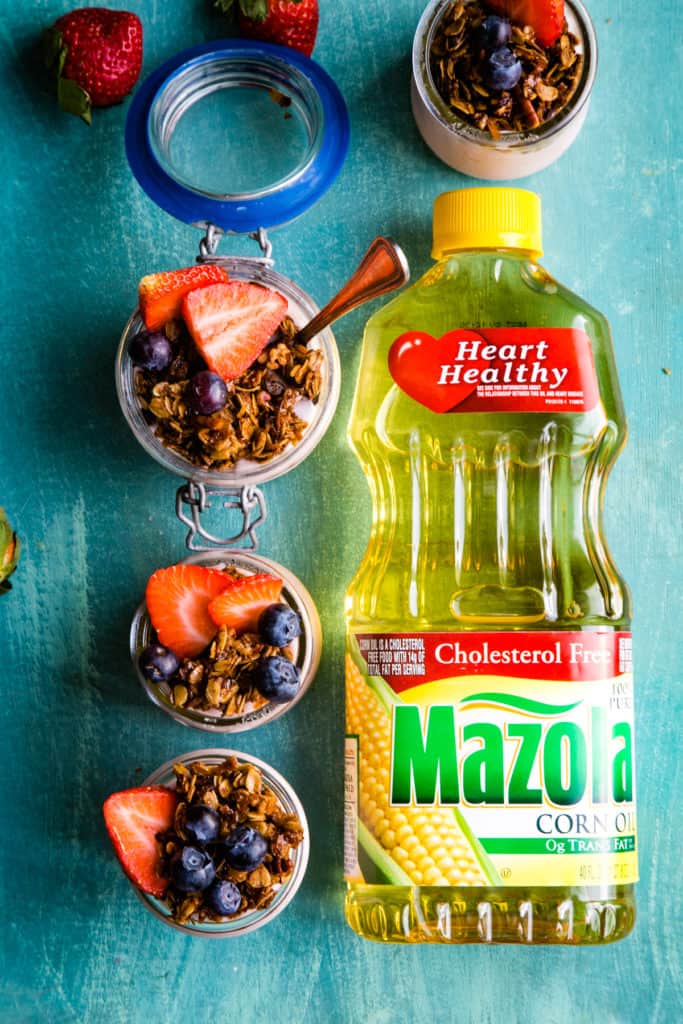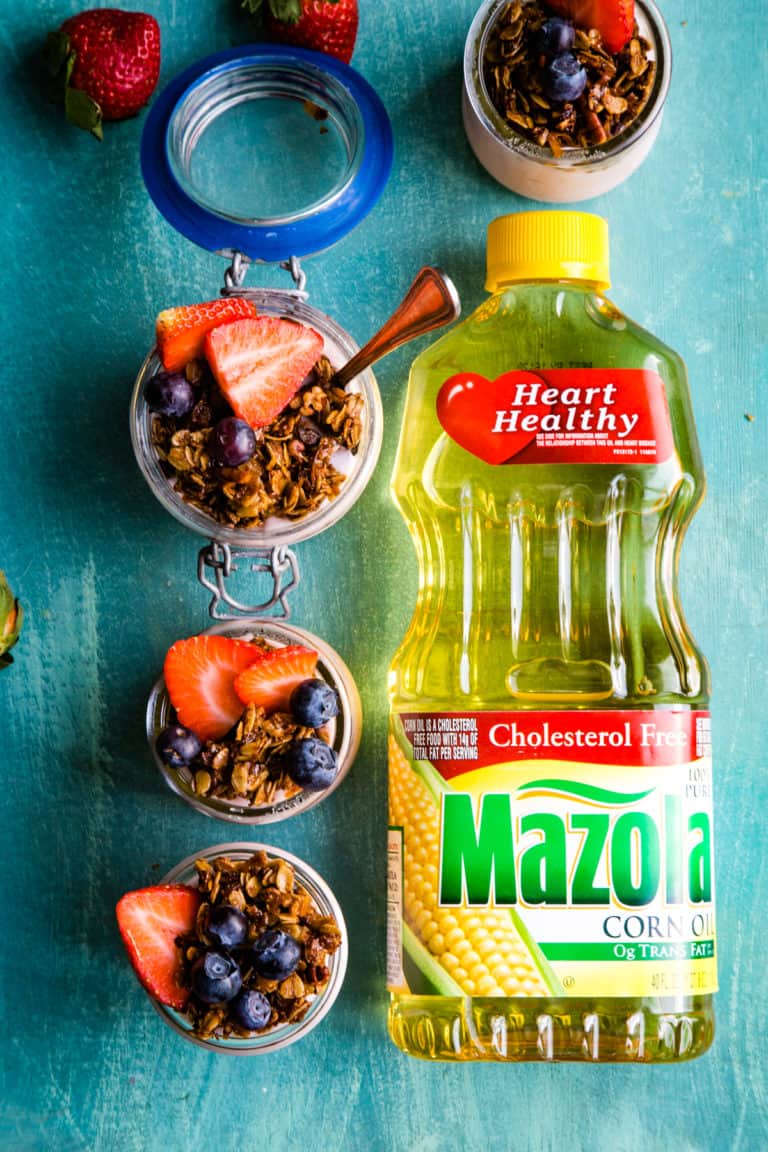 Tips and Variations
Add in other seasonings - If you prefer, you can always add a bit of other seasonings such as nutmeg, ginger, etc.
Storage - Store in an airtight container in a dry place. Lasts up to two weeks.
Ways to use granola - I like to use this easy granola recipe for breakfast. For example, by itself with milk, sprinkled over yogurt, or even added to another cereal. You can include it as a topping for desserts, waffles, pancakes, cakes, etc. as well. I sometimes even carry it in a baggie and use it as a snack on its own.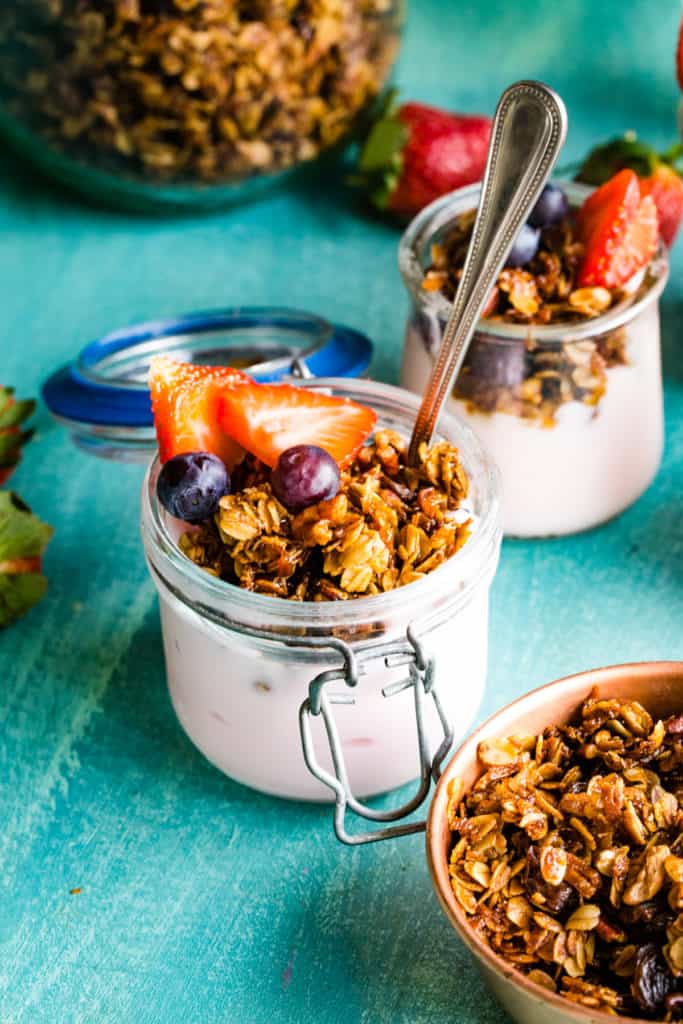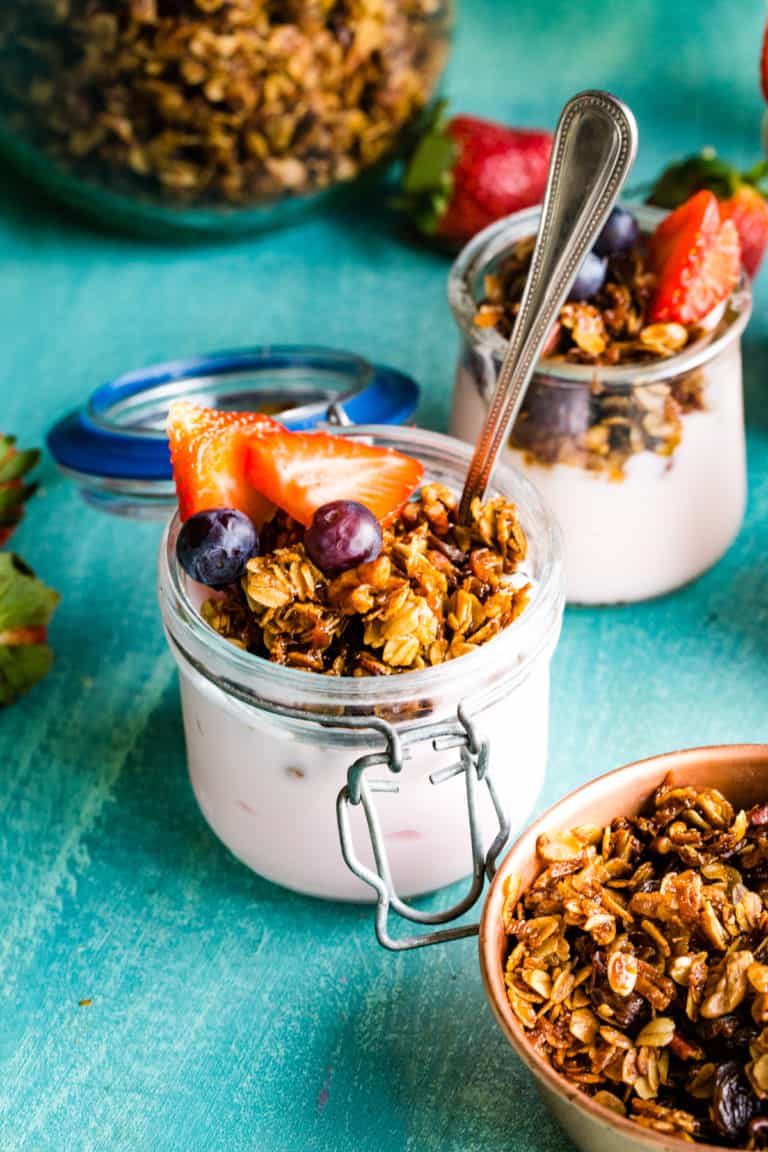 Common Questions About Homemade Granola-
Why is Granola Good for You?
Not all granola recipes are equal when it comes to being healthy for you. However, this honey granola recipe is made with wholesome ingredients. That's the great thing about homemade recipes, you get to choose what ingredients go into it. For this one, the ingredients are nutritious and contain vital daily nutrients your body needs to stay at its healthiest. Be aware of the added sugars and junk in the store bought granola, as it's not always the healthiest for you.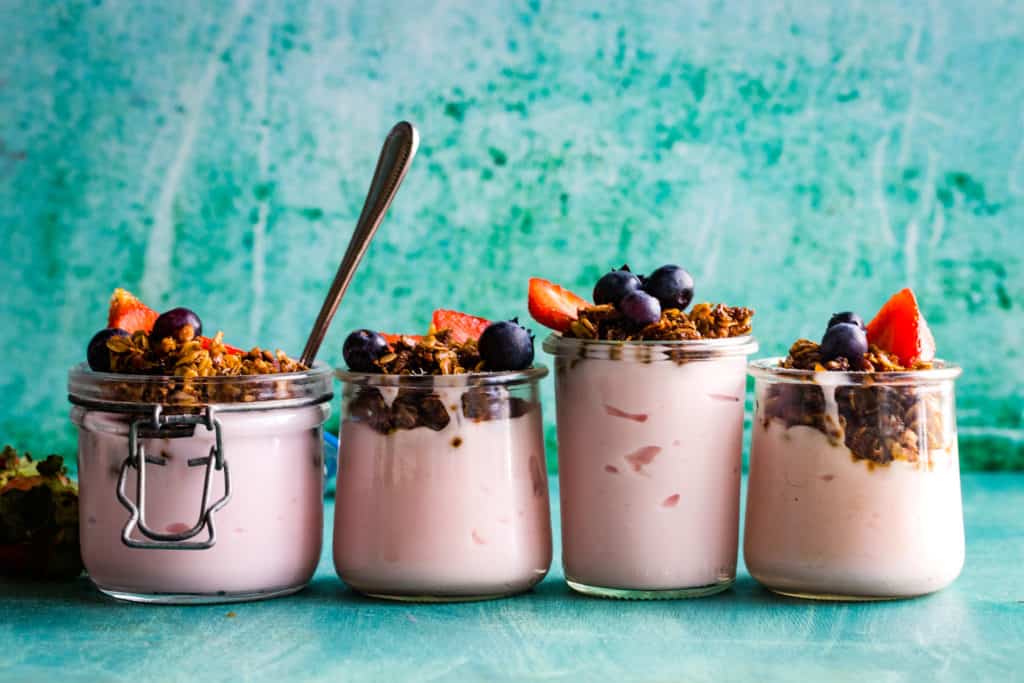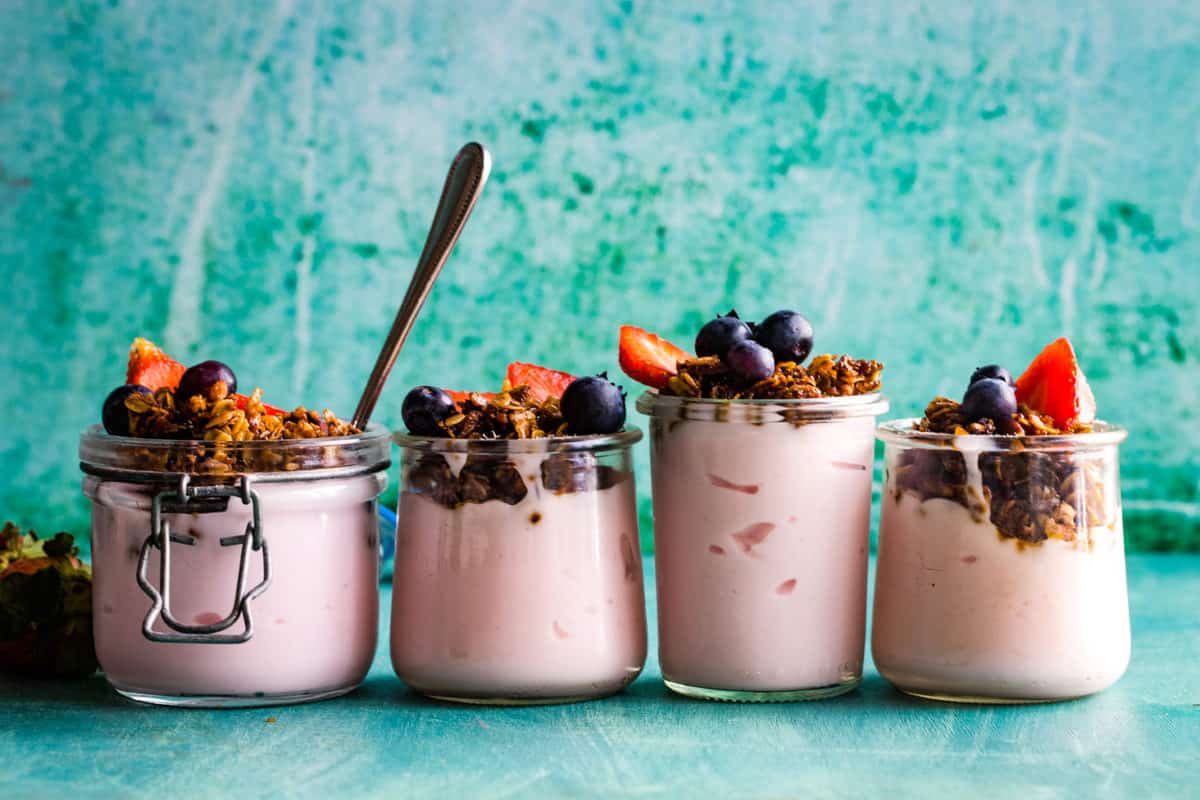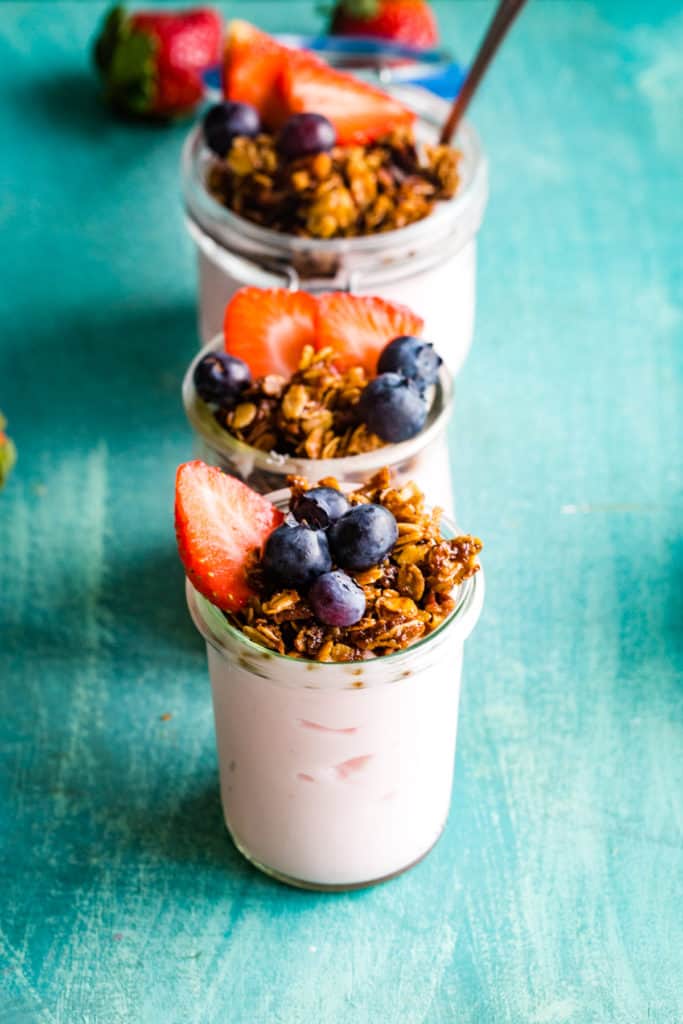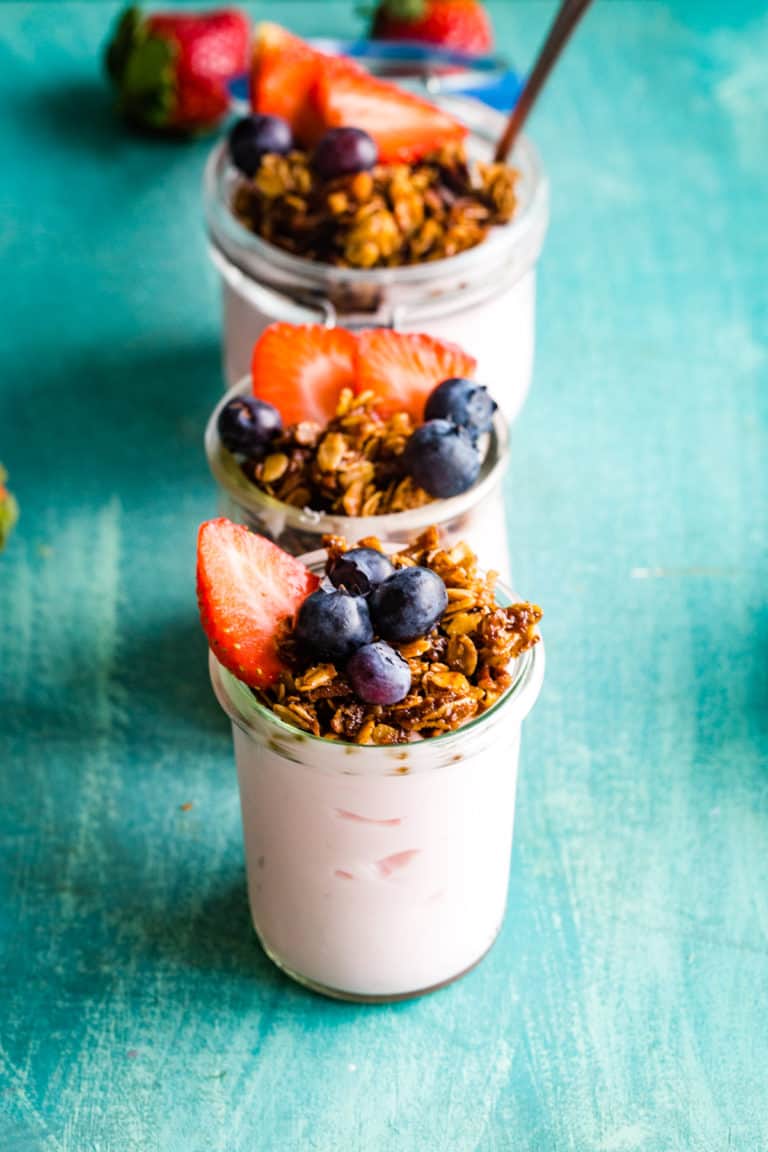 If you gave this Homemade Granola for Parfaits a whirl, I would love to know about your experience in the comments below, or even on social media!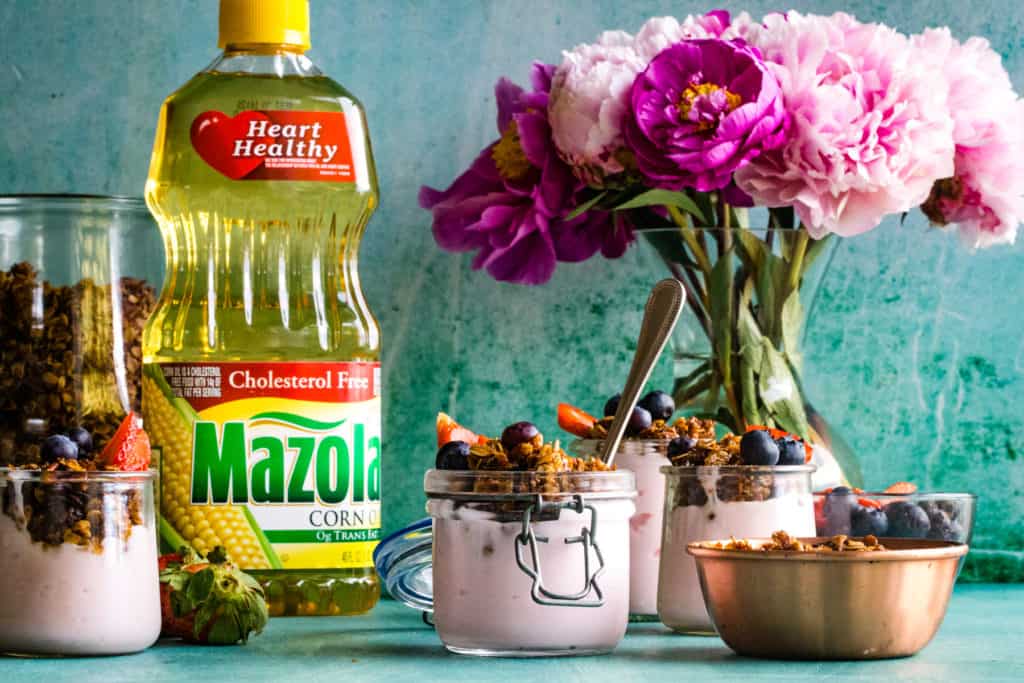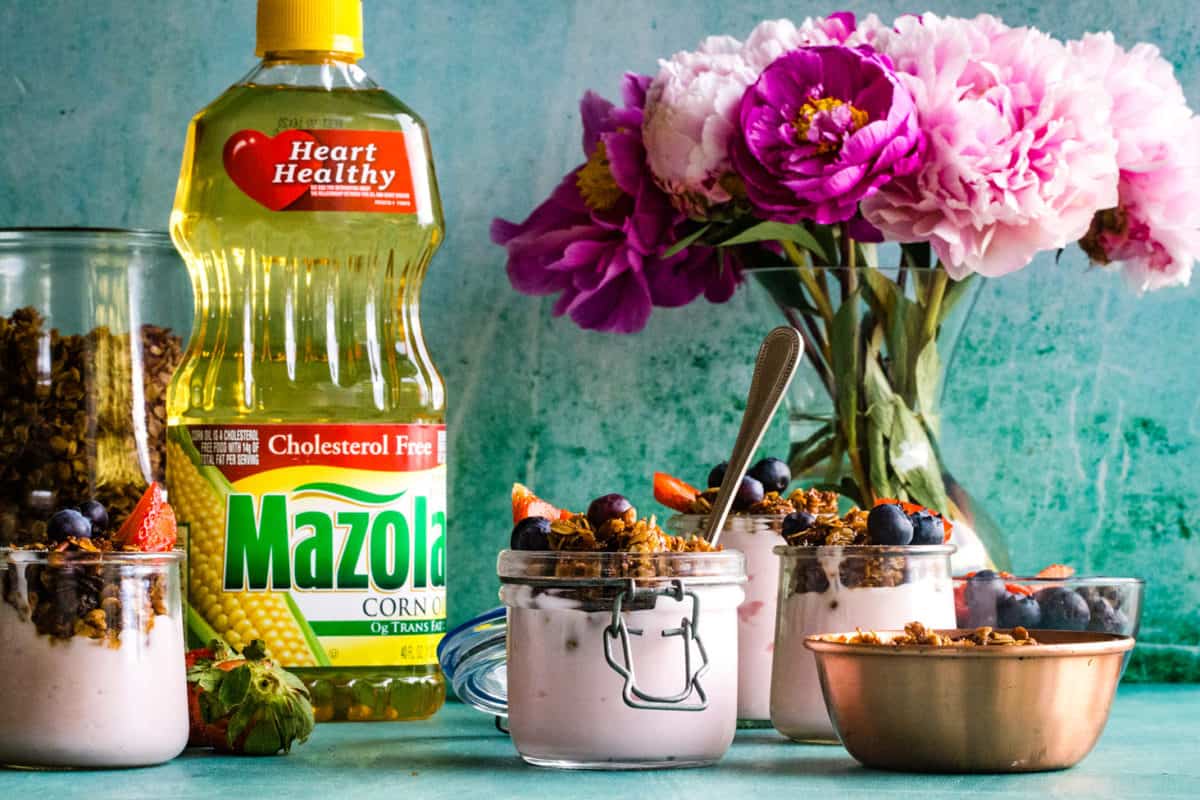 *Very limited and preliminary scientific evidence suggests that eating about 1 tablespoon (16 grams) of Mazola® Corn Oil daily may reduce the risk of heart disease due to the unsaturated fat content in Mazola® Corn Oil. FDA concludes that there is little scientific evidence supporting this claim. To achieve this possible benefit, Mazola® Corn Oil is to replace a similar amount of saturated fat and not increase the total number of calories you eat in a day. One serving of this product contains 14 grams of Mazola® Corn Oil.
**Corn oil is cholesterol-free food that contain 14g of total fat per serving. See nutrition information on product label or at Mazola.com for fat and saturated fat content.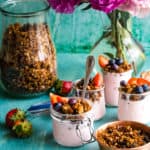 Homemade Granola for Parfaits
This recipe makes a large batch of granola that's perfect for a week of morning parfaits!
Keyword:
homemade granola recipe, yogurt parfaits
Ingredients
4

cups

old fashioned rolled oats

½

cup

packed light brown sugar

1

teaspoon

kosher salt

½

teaspoon

ground cinnamon

½

cup

shredded coconut

½

cup

chopped pecans

1

cup

Mazola® Corn Oil

¾

cup

honey

1

cup

raisins

optional
Instructions
Preheat oven to 325 degrees and line a large baking sheet with parchment paper.

In a bowl combine oats, brown sugar, salt, cinnamon, coconut, and pecans.

In a separate bowl, mix together Mazola® Corn Oil and honey, pour into oat mixture.

Combine all ingredients until everything is wet.

Pour into baking sheet and spread all over the pan.

Bake for 1 hour, carefully tossing the granola gently every 15 minutes.

When done remove from oven and sprinkle with raisins, if desired.

Allow to cool completely and break up if necessary.

Store in an airtight container for up to two weeks.

Enjoy over a bowl of yogurt topped with fresh fruit.