This post is sponsored by BabbleBoxx on behalf of Ocean Spray, however all opinions are 100% my own.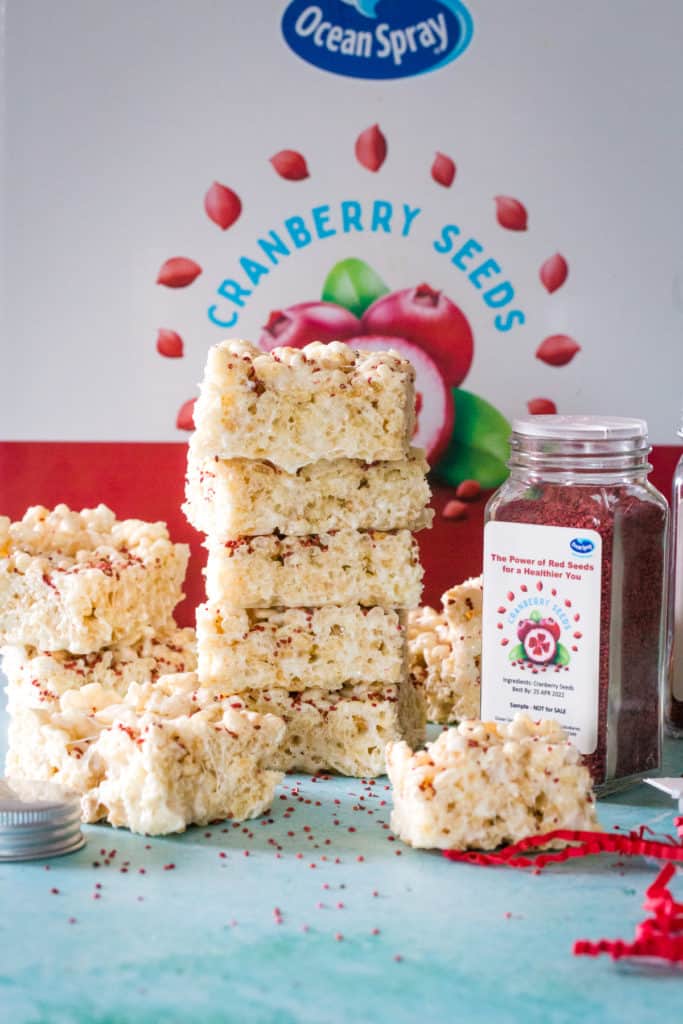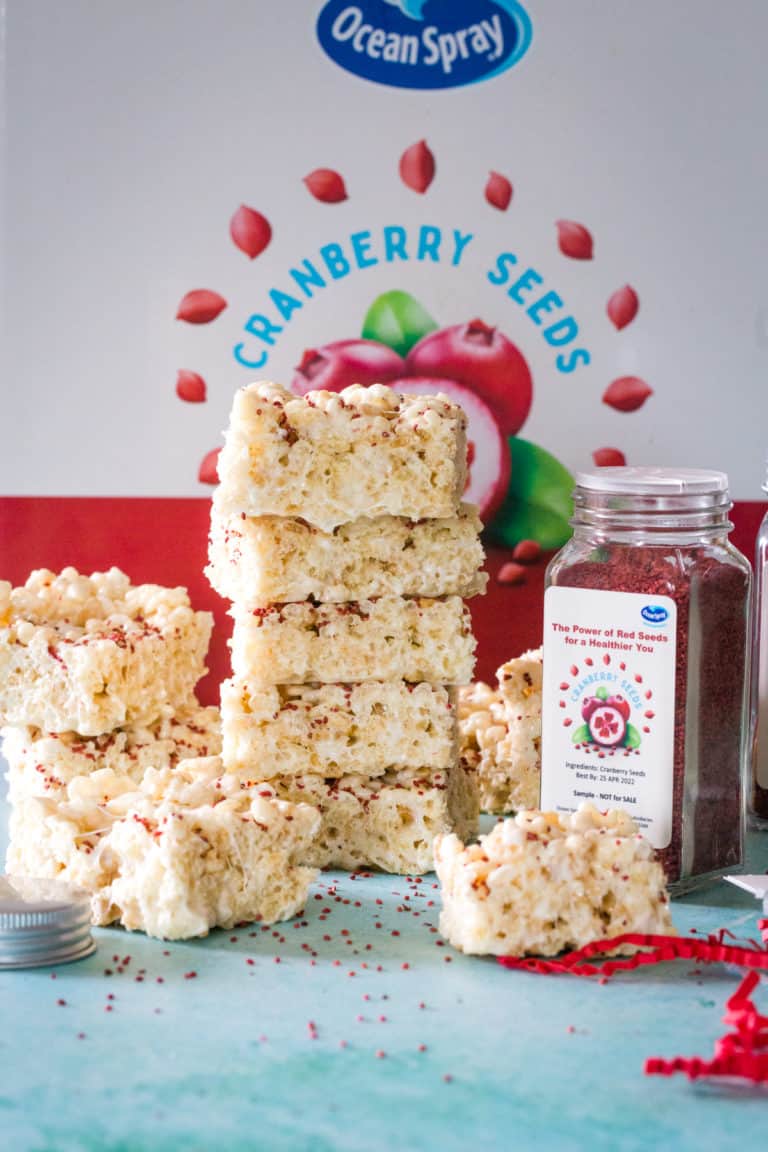 Are you looking for a way to get added nutrition into your or your kid's diet without them knowing? Add some cranberry seeds to your favorite recipe for a fun, colorful, and healthy addition.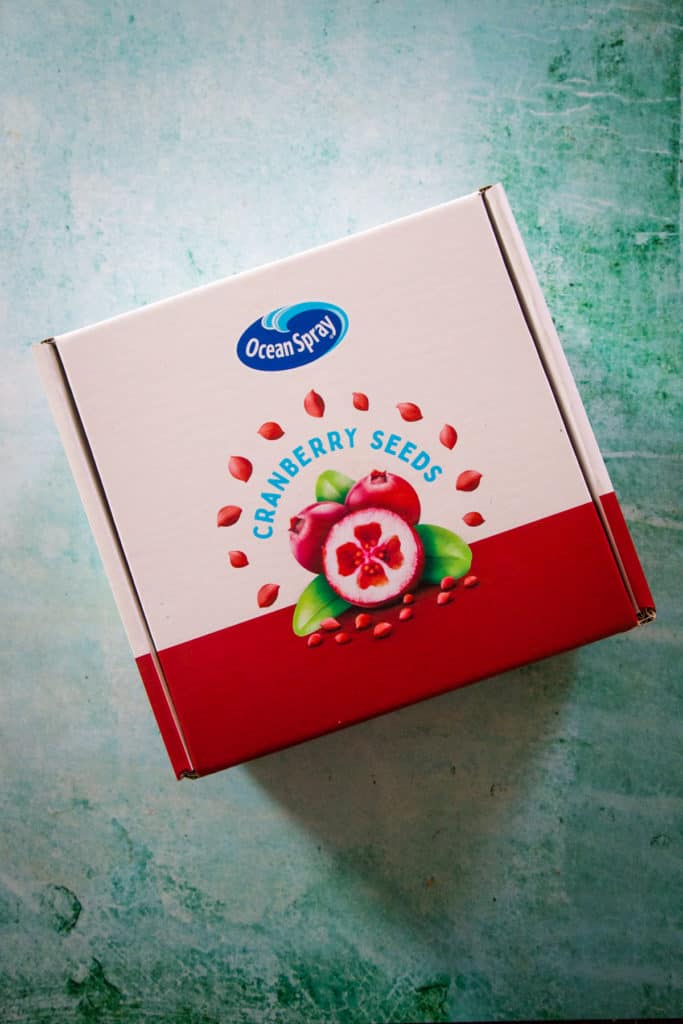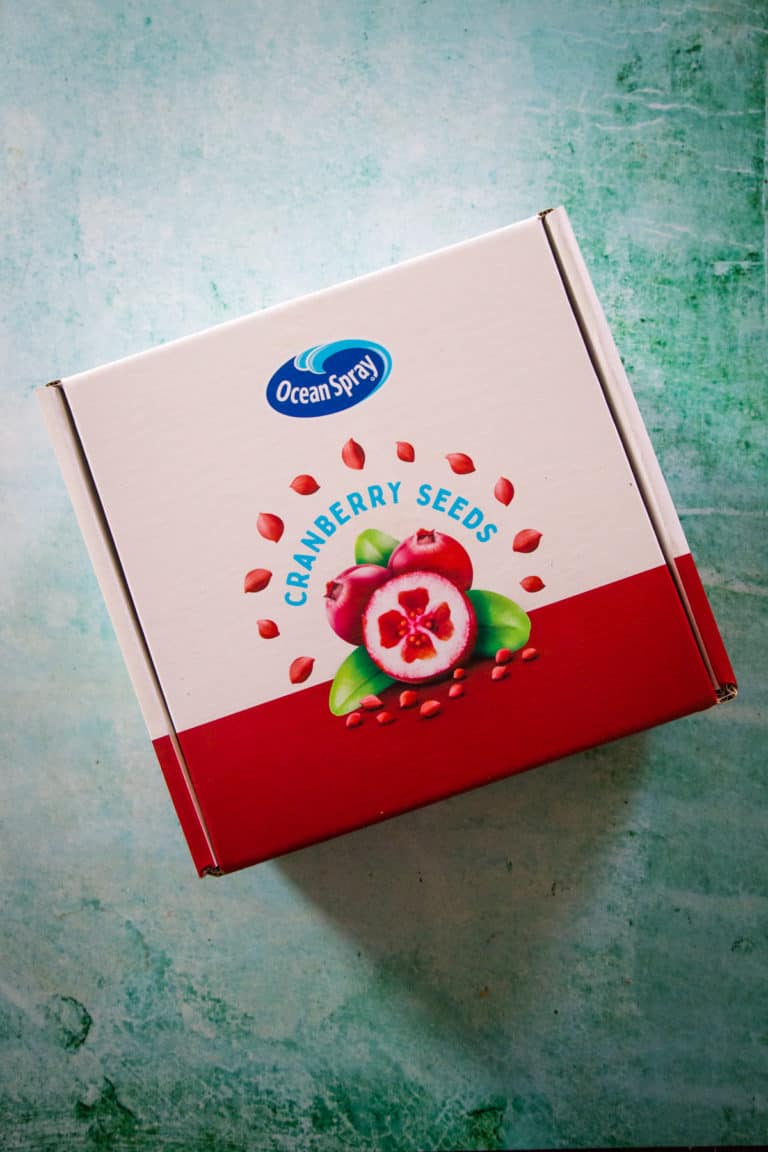 Cranberry Seeds are part of Ocean Spray's commitment to food innovation and health
and wellness, and can help support heart, digestive, immune, and cognitive function as
part of a healthy diet. These Cranberry Seeds are an innovative, upcycled, and clean-label
product harvested from cranberries certified as sustainably grown and offering an array
of powerful nutritional benefits to support a healthy lifestyle. They are a versatile ingredient,
and add natural color and powerful nutrition with a neutral flavor to several different occasions including baking, smoothies and creating snack bars among many other possibilities. They are only red seed ready for consumption!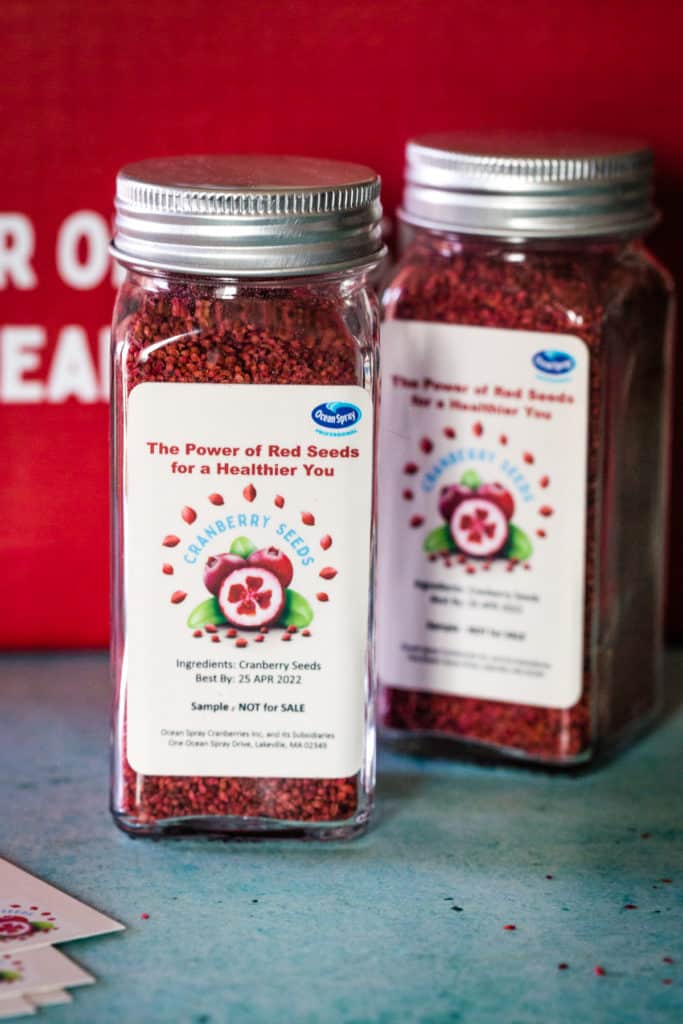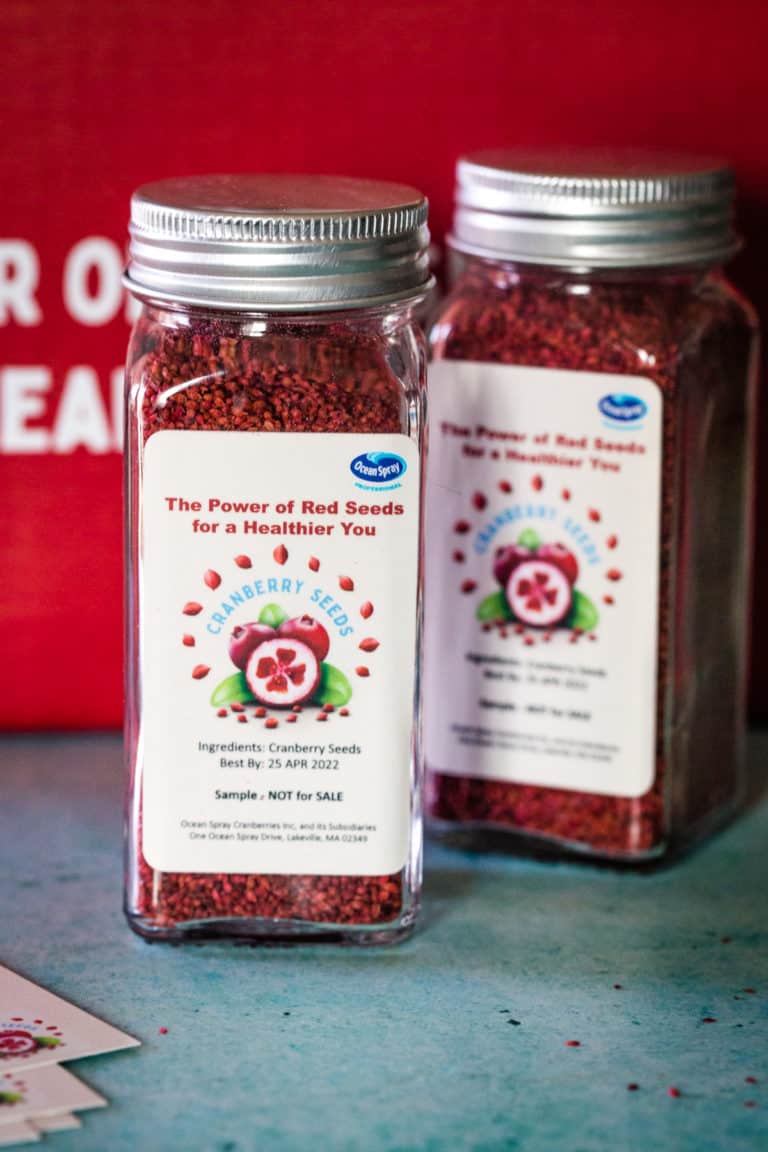 Sneak them into your treats, smoothies, or cereal to add extra vitamins for the kids!
Health Benefits of Seeds-
These seeds help support digestive health.
They are excellent way to support immunity.
The red seeds may help support Heart Health and brain health.
Red seeds are an upcycled, plant-based product that come from cranberries!
How to make Cereal Marshmallow Snacks with Cranberry Seeds
I'm famous for sneaking in healthy ingredients into my kid's treats. Typically they never know the difference, thus they don't complain! Adding the Cranberry Seeds to these marshmallow cereal squares was no different. The kids actually thought that they were just pretty pink sprinkles!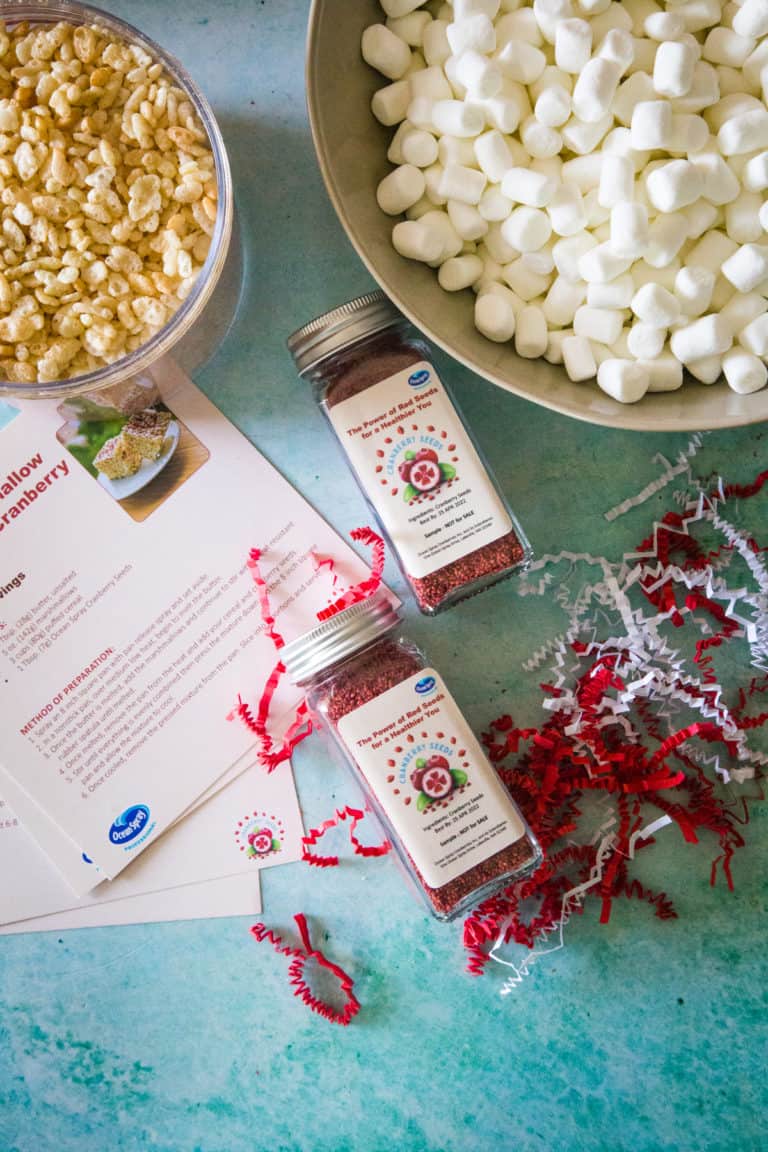 Start by spraying your 8-inch pan with non-stick cooking spray or lining with parchment paper.
Melt butter in a nonstick pan.
Add marshmallows and stir until smooth.
Remove from heat and stir in puffed rice cereal and cranberry seeds.
Carefully press mixture into 8-inch pan and allow to cool.
Once cooled, slice and enjoy!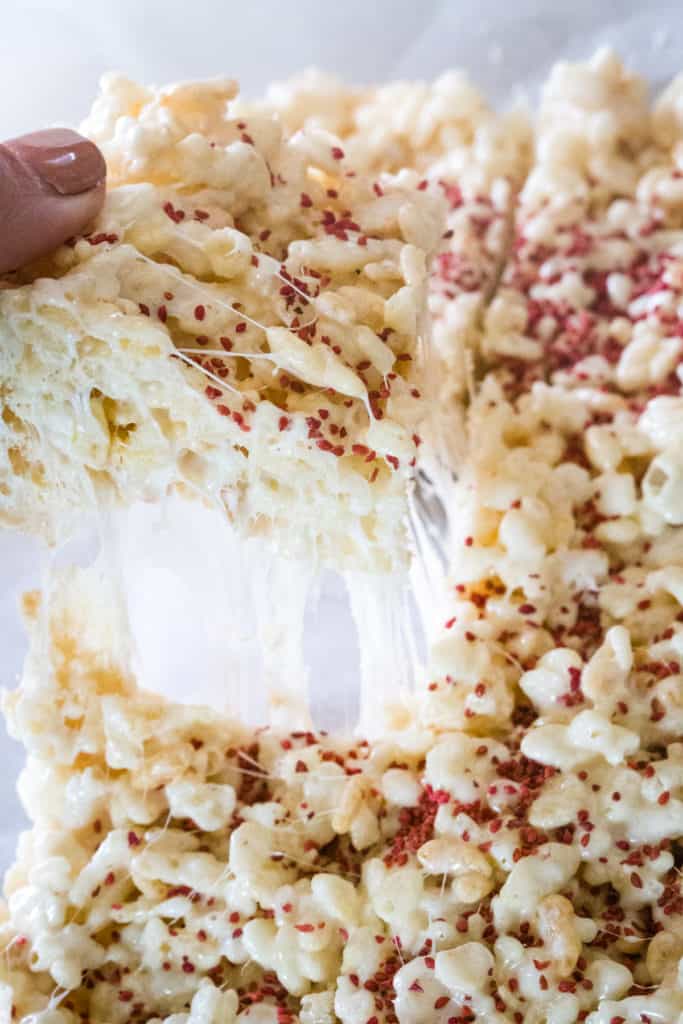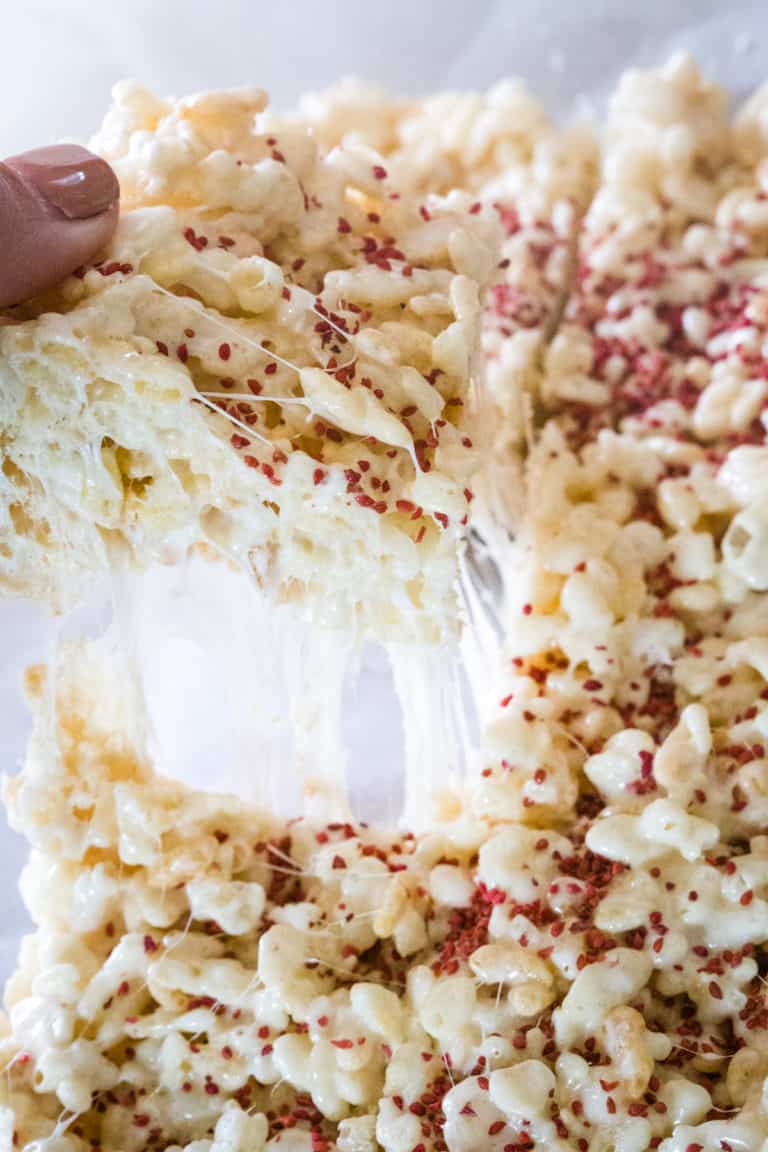 If you get the chance to try them, let me know in the comments below!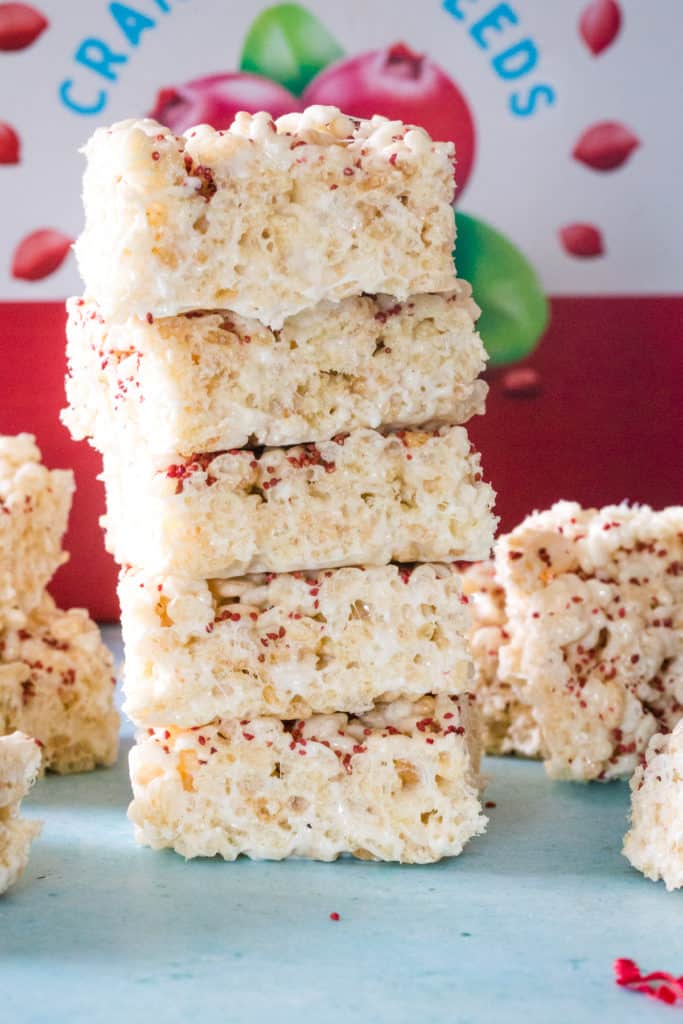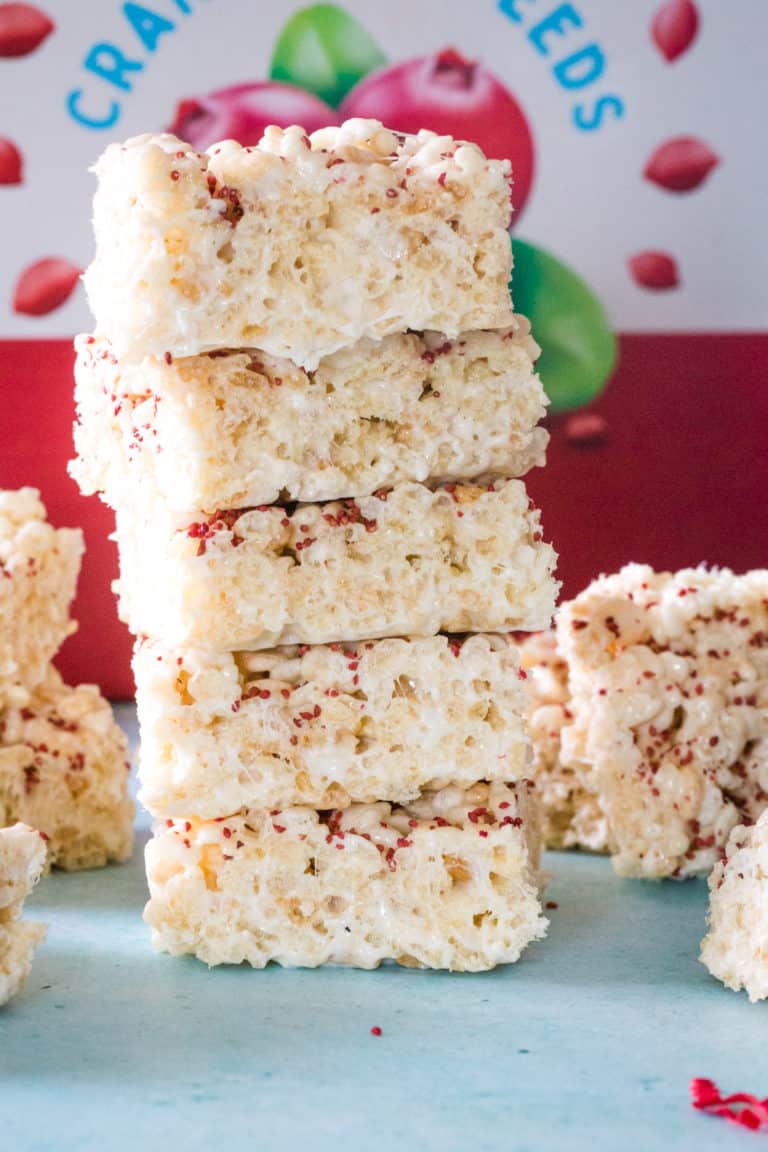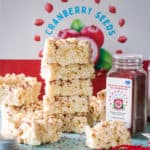 Cereal Marshmallow Snack with Cranberry Seeds
The iconic childhood treat with a touch of healthy from Cranberry Seeds
Keyword:
cranberry seeds, rice krispie treats
Servings
:
6
large squares
Ingredients
2

tablespoons

butter

unsalted

5

ounces

marshmallows

3

cups

puffed rice cereal

1

tablespoon

Ocean Spray Cranberry Seeds
Instructions
Spray an 8-inch square pan with pam release spray or line with parchment paper, and set aside.

In a nonstick pan, over medium low heat, begin to melt the butter.

Once butter is melted, add the marshmallows and continue to stir with a heat-resistant rubber spatula until melted.

Once melted, remove the pan from the heat and add your cereal and cranberry seeds.

Stir until everything is evenly combined then press the mixture down into the 8 inch square panned allow the mixture to cool.

Once cooled, remove the pressed mixture from the pan. Slice into 6 portions, and serve.