This shop has been compensated by Collective Bias, Inc. and its advertiser. All opinions are mine alone. #SnackPackMixins #CollectiveBias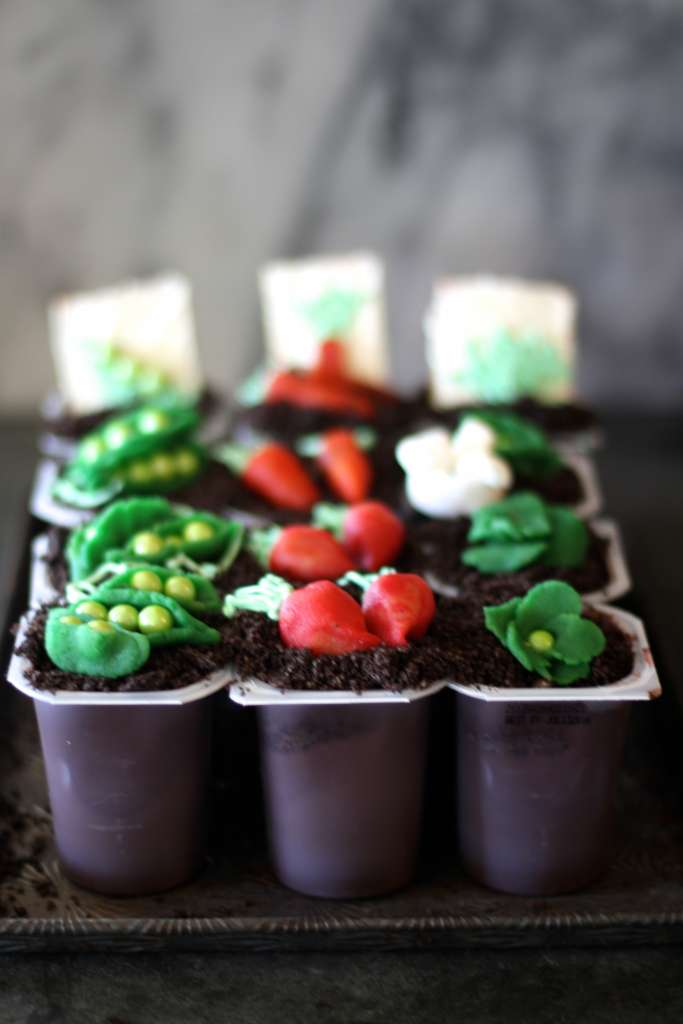 Last weekend my family and I were invited to a Potluck Easter Egg Hunt at the park. I wanted to bring something that celebrated spring and was easy to eat and transport. The easy open Snack Pack lids and great flavor made this project not only easy but a delicious dessert. Also, with the same amount of calcium as a 8 oz glass a milk, this made a great dessert alternative to my normal treats!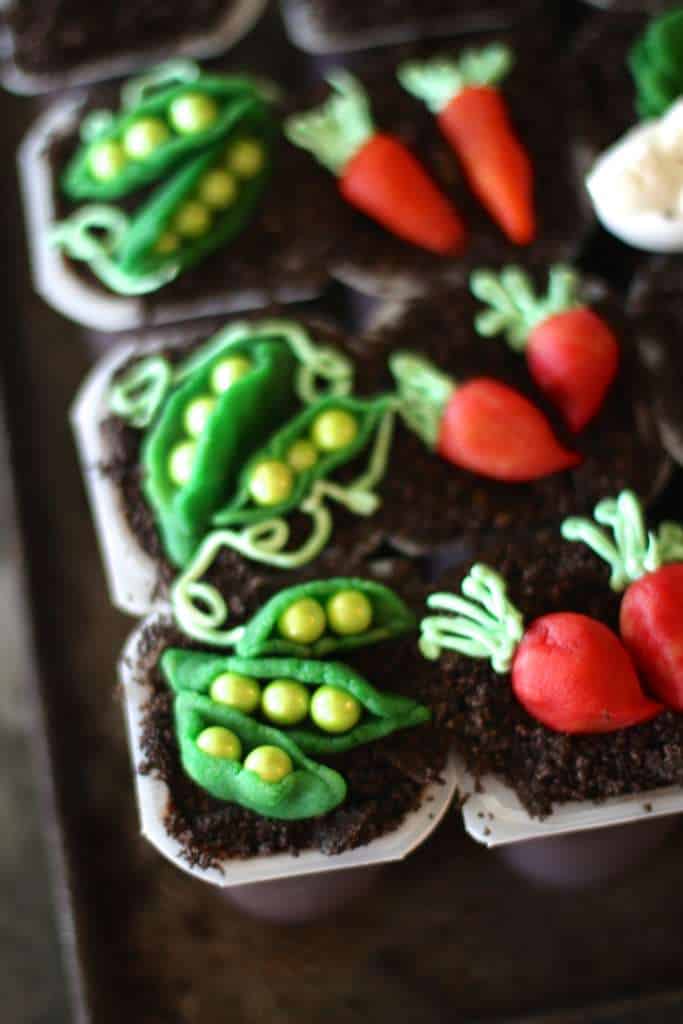 These were extremely easy to make and a fun craft to do with the kids. I mixed the colors, then showed them how to roll the vegetables and let the be! My 7 year old daughter's attention to detail certainly surpasses mine! She had the adorable idea of making seed packets with Honey Maid graham crackers.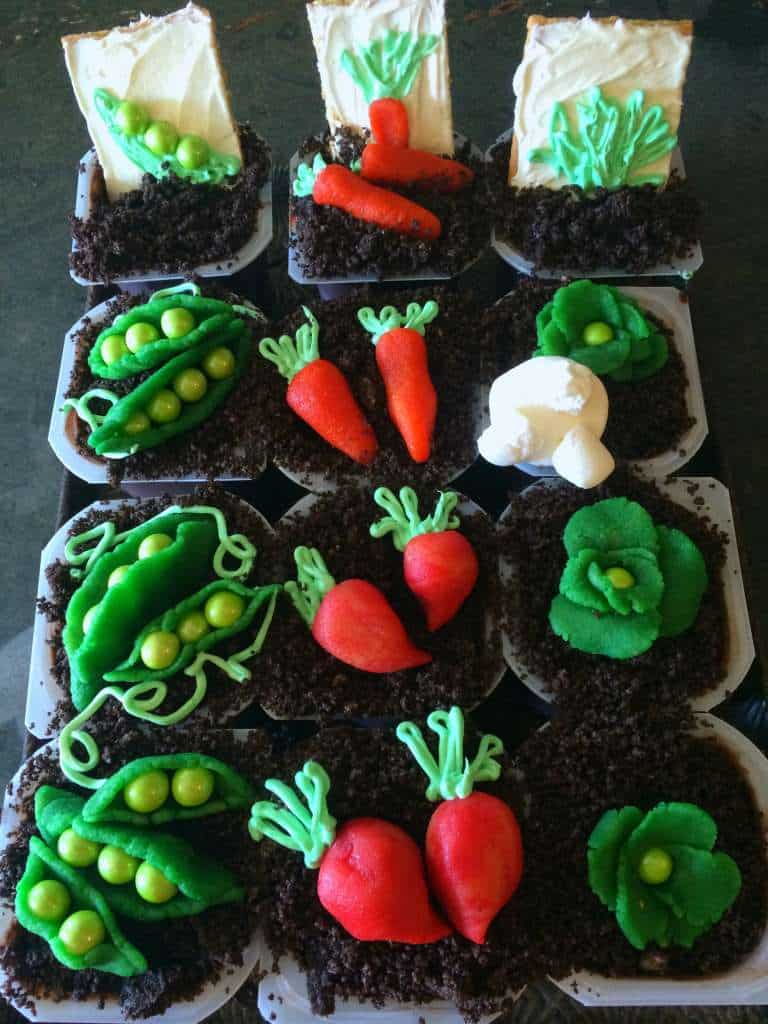 We covered them in white frosting the used green colored frosting and more almond paste to make the vegetables. We also added a digging bunny because every garden (especially mine) has a pesky animal munching on their lettuce!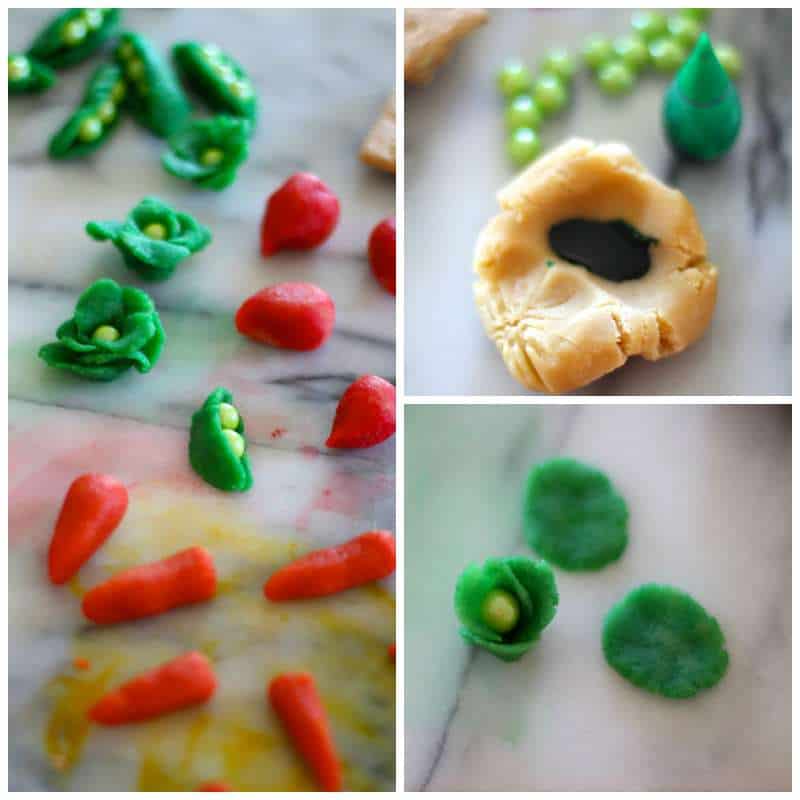 Both kids and adults loved the pudding cups and ate every last one. They looked adorable on the Easter themed table. With the vast flavors available at Walmart, you can get creative with pudding flavors and colors. Make sure to print out this coupon before heading out!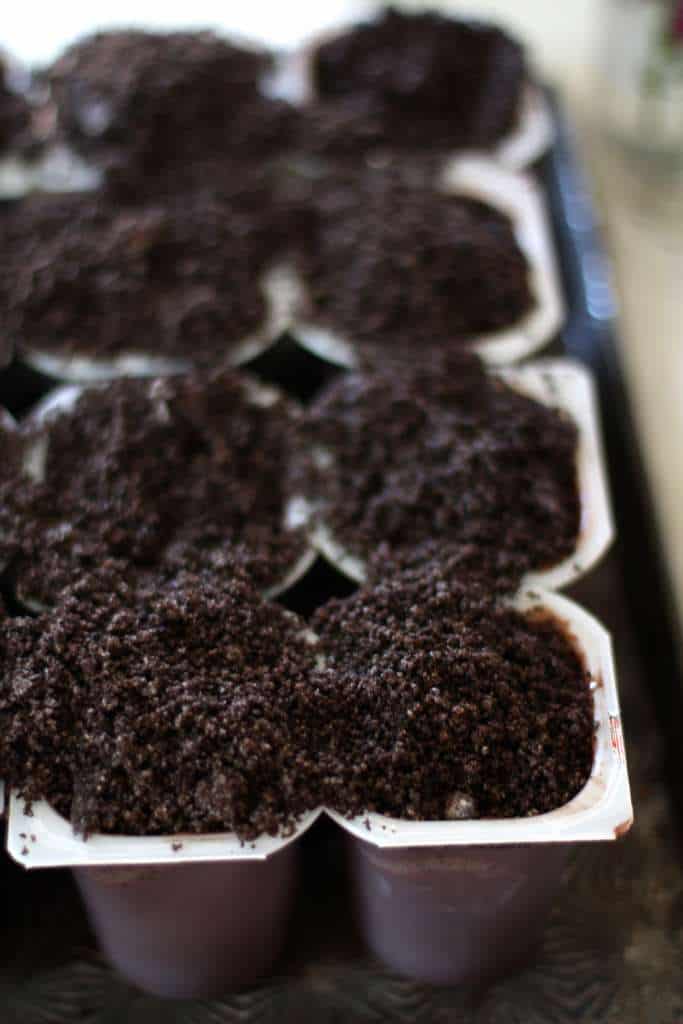 To make the vegetables, we simply dyed the almond paste (you can also use marzipan) green, red, and orange. For the lettuce, we rolled tiny balls them flattened them and placed them around a green chocolate ball.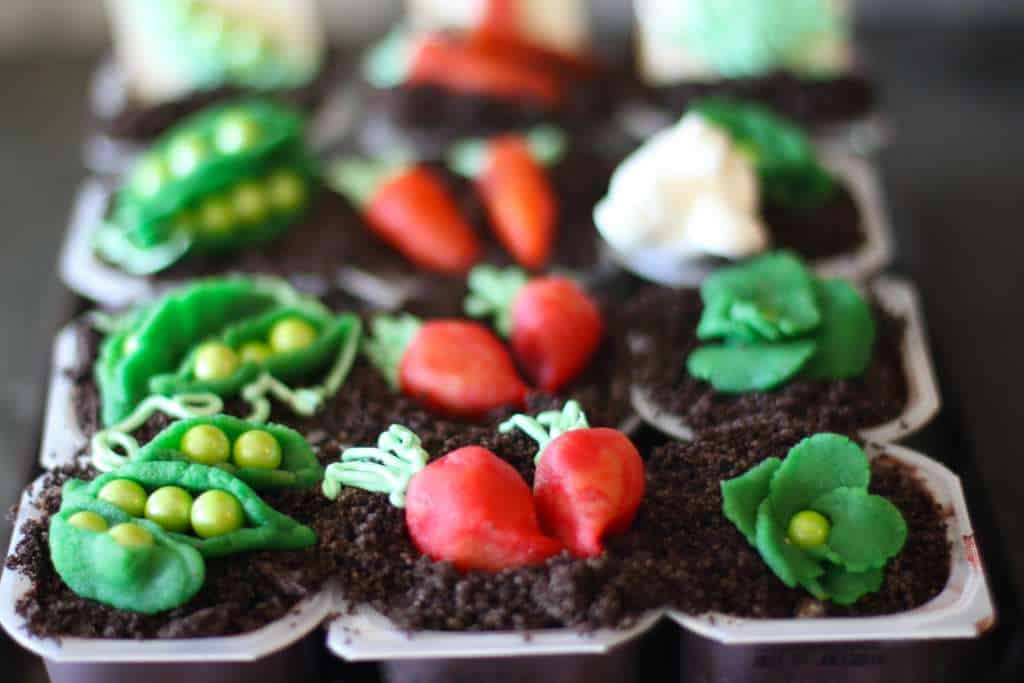 For the peas, we rolled a small piece then flattened it and places green balls in between and pinched together one side. For the carrots and radishes we rolled them and pinched the edges. We finished everything off with green frosting in a pipping bag, swirled around to look like vines and green tops.
Make sure to check out more fun Snack Pack Mixins recipes and crafts!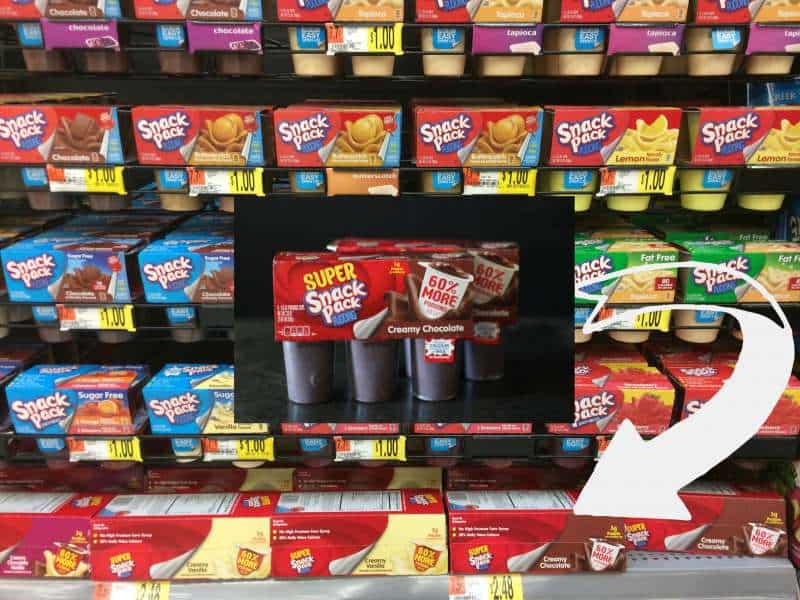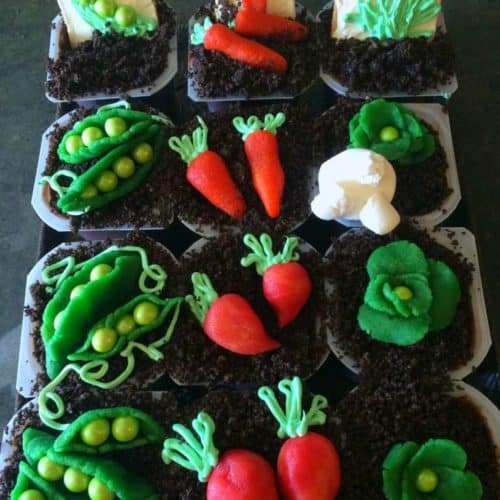 Garden Pudding Cups
Ingredients
12

Snack Pack Pudding Cups

4

Honey Maid Graham Crackers

3/4

package Oreo Cookies

Green chocolate candies

1

tube almond paste or marzipan

green

, red, and yellow food coloring

1

can vanilla frosting

1

marshmallow
Instructions
Using a food processor, pulse Oreos into a fine crumb.

Remove tops of pudding, and top with a generous amount for Oreo crumbs.

Color half of your almond paste with green food coloring and form peas and lettuce.

Color the other half of the almond paste red, and form 6 balls, pinching one edge to for a radish.

With remaining re almond paste, knead in yellow food coloring to make orange.

Roll out small pieces and form into carrots.

Place on pudding cups.

Cut marshmallow in half then cut 1 side into small triangles. Place on other half to form tail and feet. Place on pudding cup.

To make the seed packets, cover 3 graham cracker halves with white frosting.

Dye 1 cup of white frosting green and place in a piping bag. Cut a small piece off of the corner for piping.

Place a smaller almond paste formed vegetable in the middle of the seed packet and use the green frosting to make green tops, lettuce, and pea vines.

Use remaining green frosting to make green tops and pea vines on the pudding cups.

Makes 12 pudding cups.