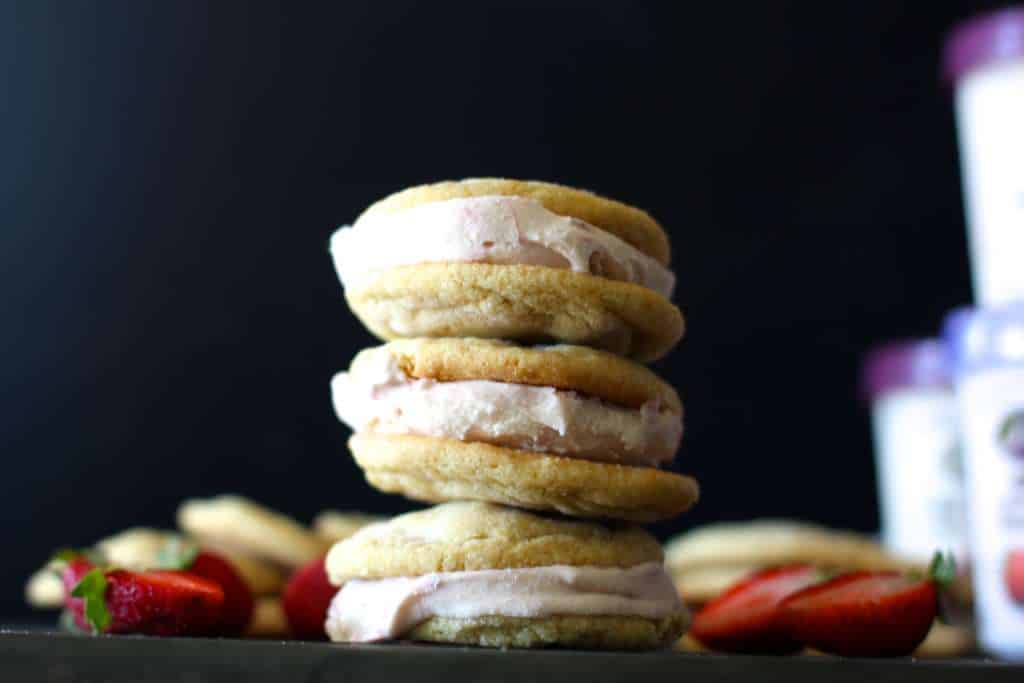 A few weeks ago I was invited to visit the Safeway Culinary Kitchens in Pleasanton, CA. The other bloggers and I got a behind the scenes tour of just how recipes are developed and tested. It was really interesting to meet the people responsible for the Open Nature brand.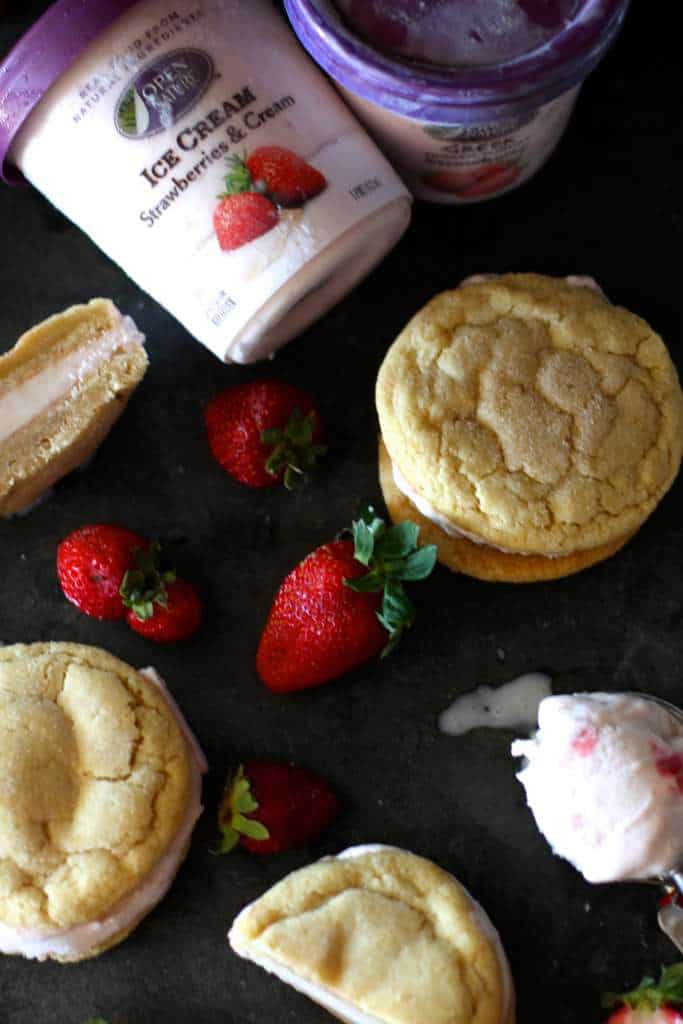 Safeway is debuting their new Open Nature frozen dessert products – Super Premium Ice Cream, Gelato, Sorbet, Greek Frozen Yogurt and Gelato Bars – that, like the rest of the products in the Open NatureTM line, are made using only ingredients from natural sources. No artificial anything. Each batch of ice cream, sorbet and yogurt and every gelato bar is thoughtfully prepared with as little processing as possible and comes in clear packaging to show what's inside. It's got nothing to hide! The new line includes 23 flavors of ice cream, gelato, sorbet and Greek frozen yogurt as well as four flavors of gelato bars.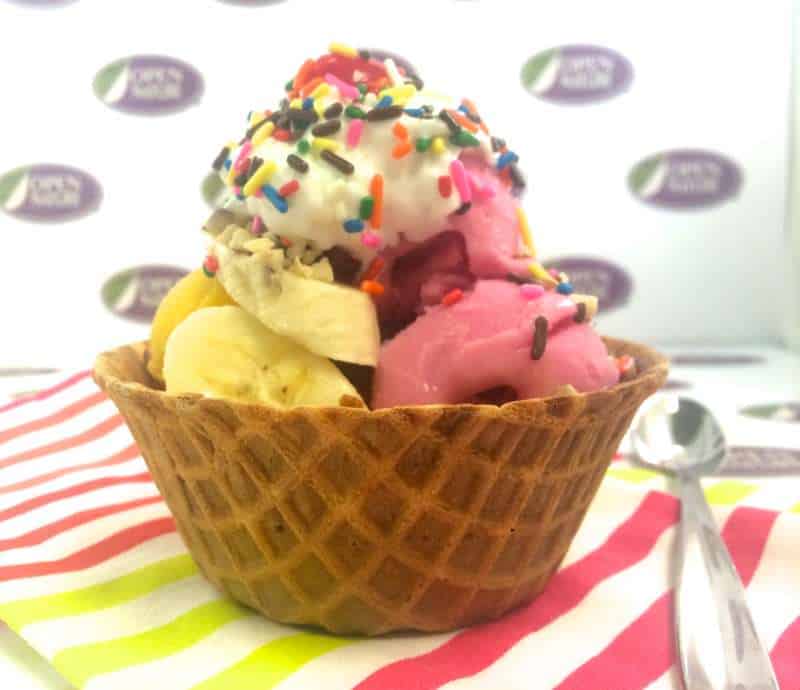 After trying each of the 23 flavors, we also got to help with the creative side. Teamed up with Safeway Head Chef, Jeff, we made new flavors including Coconut Avocado, Maple Thyme, and Smoked Almond Honey Sea Salt. I was blown away at how delicious each of these flavors were!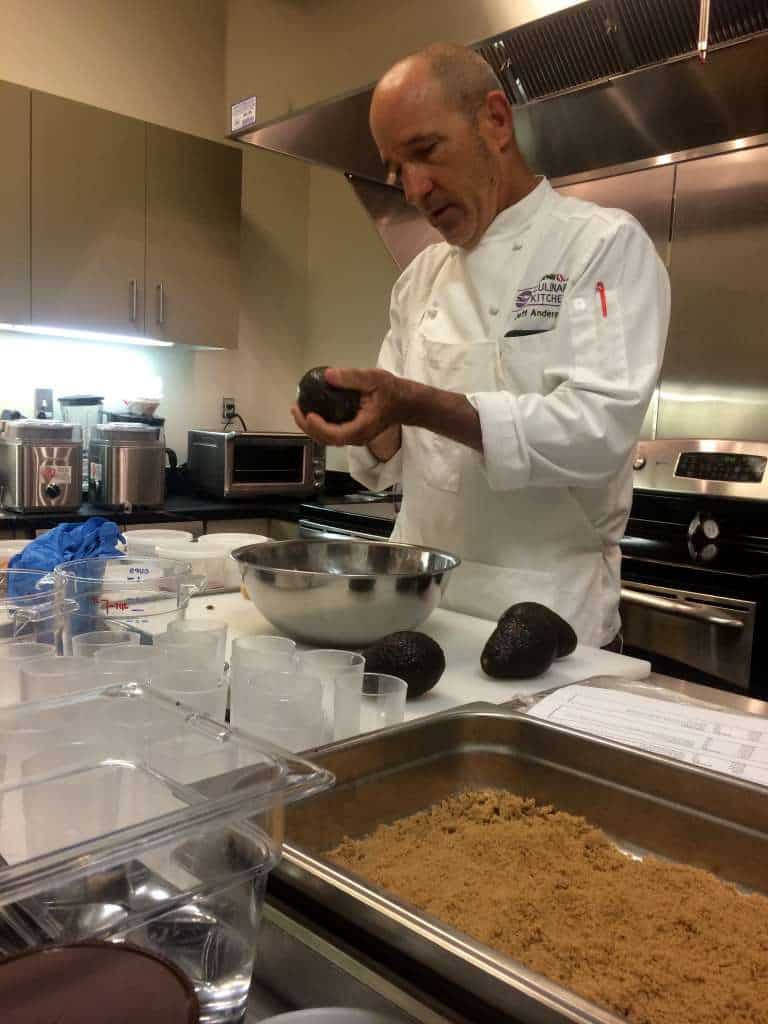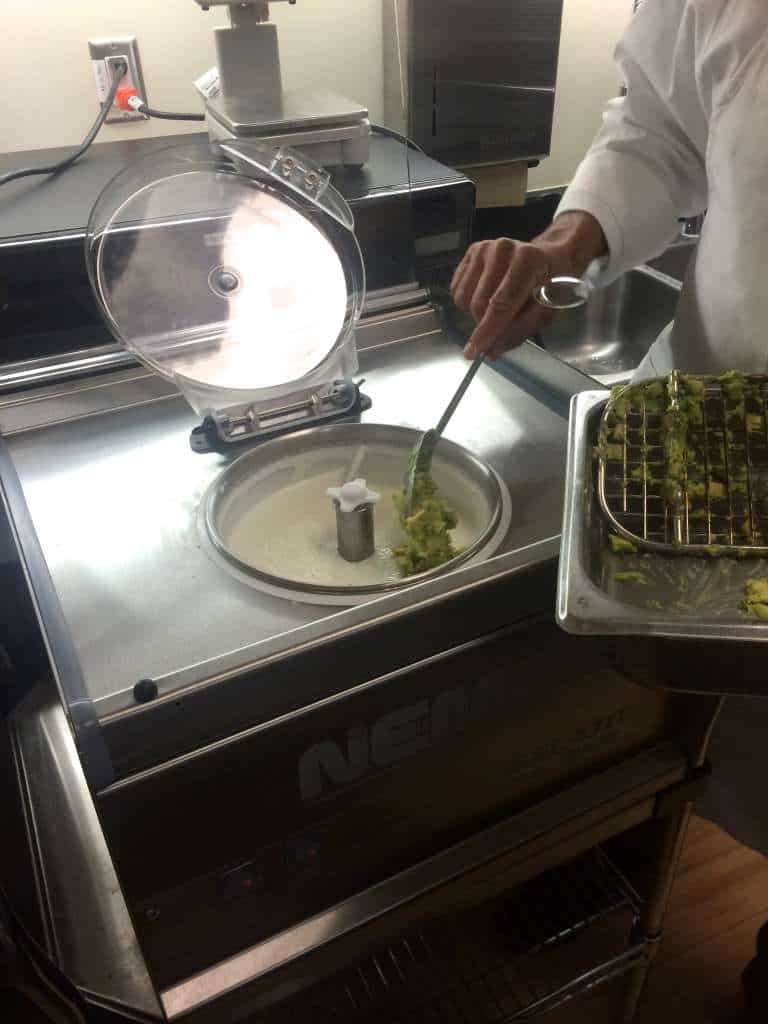 We were thoroughly spoiled in the test kitchen with delicious food and delectable ice cream, then taken to the beautiful Wente Vinyards for an incredible dinner. It was such a wonderful few days!
Upon returning home, I immediately went to our local Vons to pick up a few of my favorite new flavors. Along with the Strawberries and Cream that I purchased for this recipe, I also picked up a pint of Salted Caramel Butter Pecan, Mango Sorbet, and Pistachio Gelato. The Safeway team joked that these ice creams come in the perfect single serving pint- but it's no joke. You seriously have to hold back from eating the entire pint in one sitting!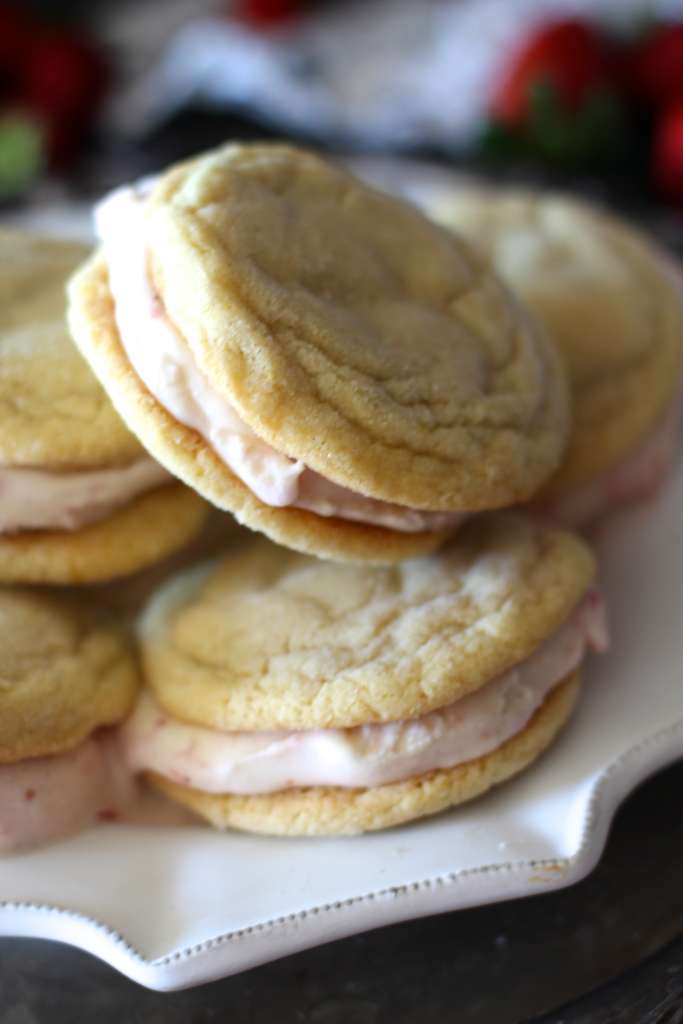 Since I am already in full on summer mode, I wanted to make an ice cream sandwich that captures the sweet flavors of the season. The perfect combination of sweet corn and fresh strawberries does just that! The cookies have a delicate corn flavor, yet are just as soft and chewy as a regular sugar cookie. I pulverized (put in the Blendtec until it became fine) some freeze dried corn

corn kernels to obtain the sweet corn flavor. If you are looking for a grown up ice cream cookie sandwich, this is it!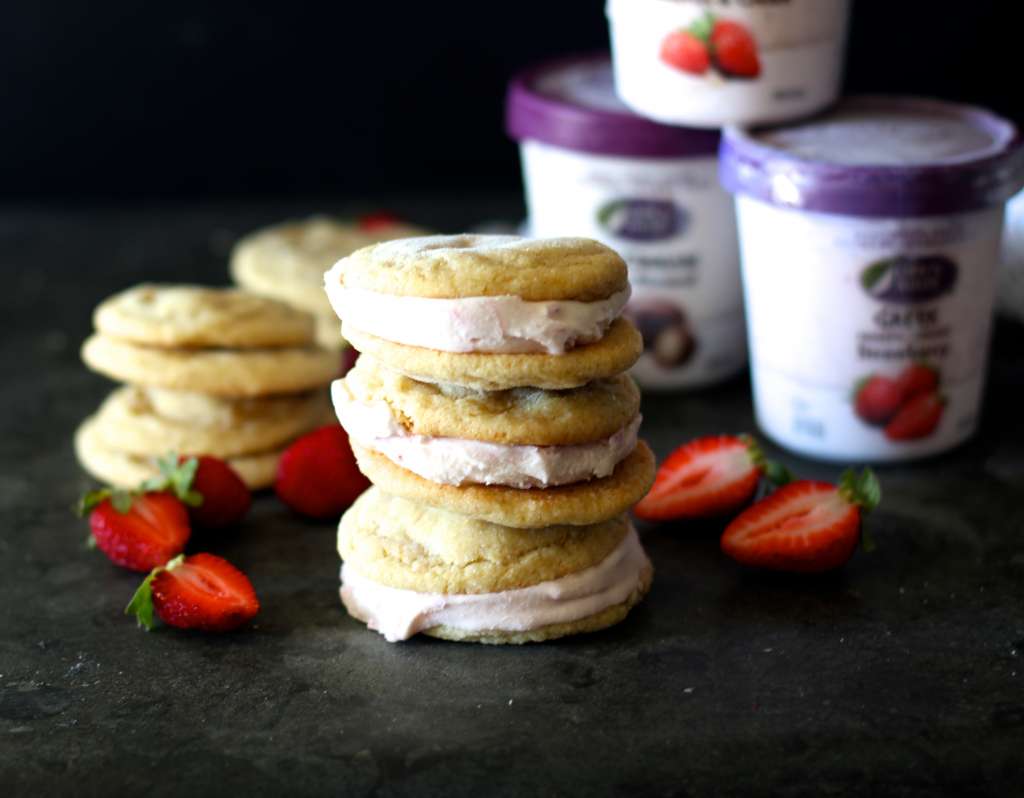 How would you like to try Safeway's new Open Nature ice creams? Enter below until Tuesday June 9th, 2015 for your chance to win a $50 Safeway gift card.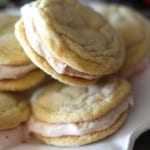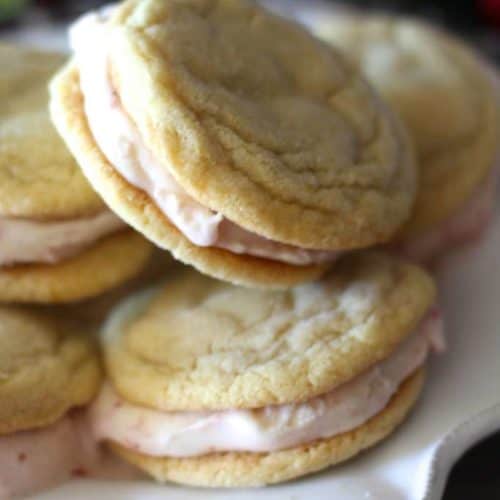 Sweet Corn and Strawberry Ice Cream Sandwiches
Ingredients
1

and ¼ cup unsalted butter

, room temperature

2

cups

sugar

, plus ¼ cup for rolling

1

teaspoon

vanilla

2

eggs

¼

cup

dehydrated corn kernels

, pulverised into a fine flour

2

cups

All Purpose flour

⅔

cup

corn flour

(not cornmeal)

½

teaspoon

baking powder

¼

teaspoon

salt
Instructions
Preheat oven to 350 degrees and line 2 baking sheets with parchment paper.

Using an electric or handheld mixer, cream butter and sugar together for 5 minutes on medium high speed.

Reduce speed to low and add vanilla and eggs, one at a time and scraping bowl after each addition.

Beat dough on medium high speed for another 5 minutes.

In a separate bowl, combine corn kernel flour, all purpose flour, corn flour, baking powder, and salt.

With your mixer running on medium low, gradually add flour mixture and mix until just combined.

Scoop out 1 inch balls, roll, then roll in sugar.

Place in cookie sheet about 2 inches apart and bake for 10-12 minutes.

To assemble cookie sandwiches, slightly soften ice cream.

Scoop out ice cream onto one cookie and sandwich together with another cookie.

Freeze for about 10 minutes before serving.
This post does contain one affiliate link.