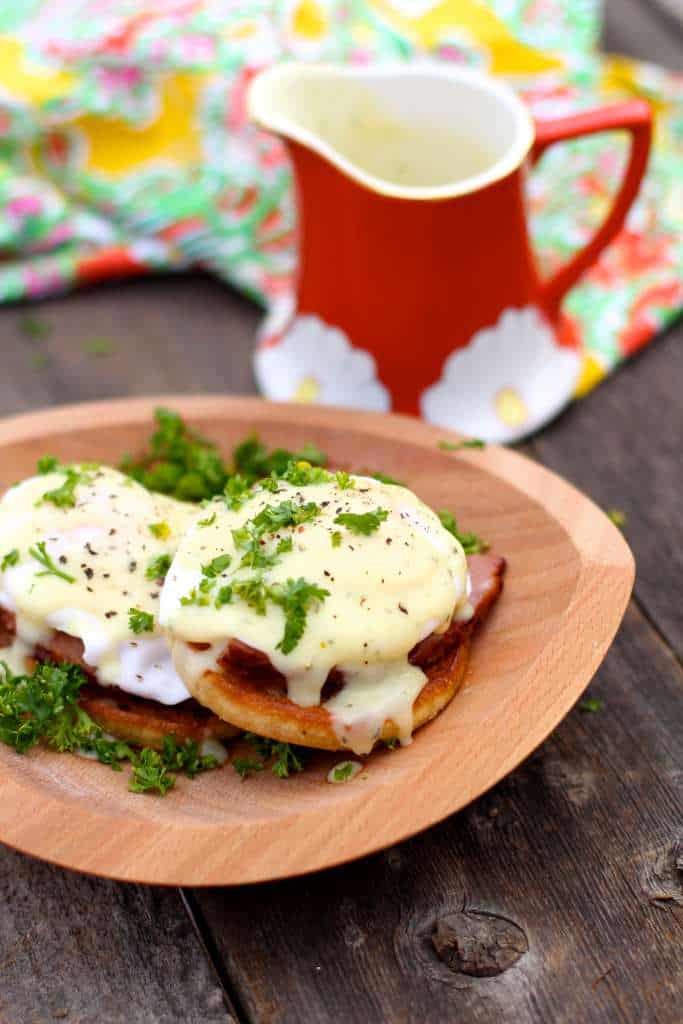 On a recent press trip, I had a conversation about Hollandaise sauce with one of the other attendees. She mentioned that after seeing some kitchen nightmare type show, she will never order Hollandaise sauce again. Apparently, in some restaurants the sauce is made in the early morning and left out for the rest of the day. Now, I do not know if this is sure but it still makes me think twice about ordering.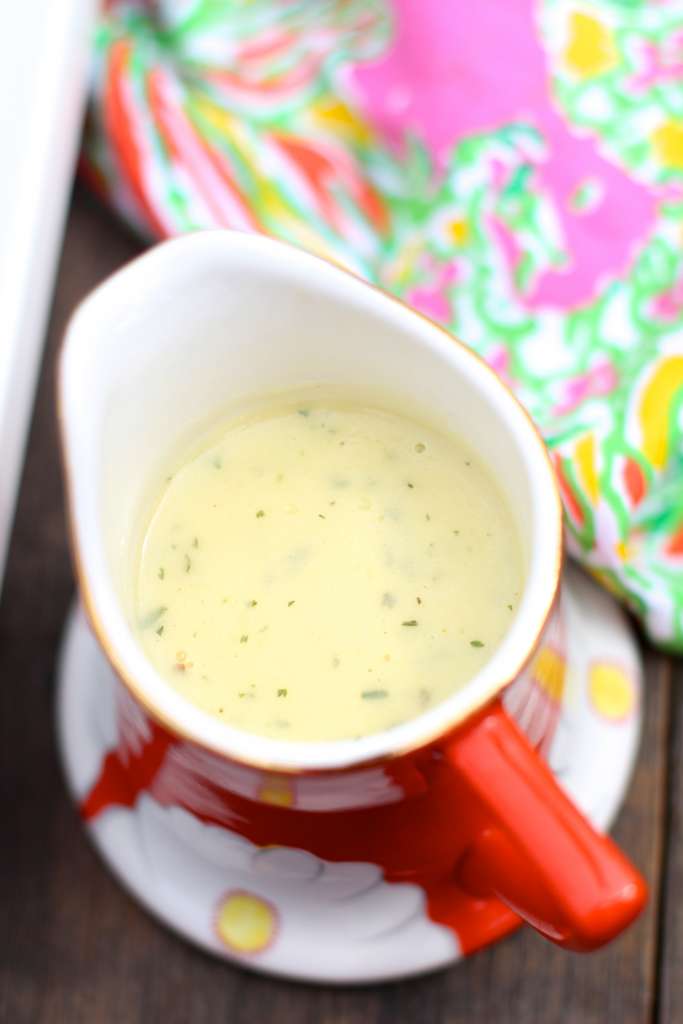 The good thing to come out from all of this is that I finally made it from scratch at home! In fact, we have been putting it on everything because it is so delicious. At my Plugrá Butter dinner party I served the freshly made Hollandaise sauce over some baked asparagus.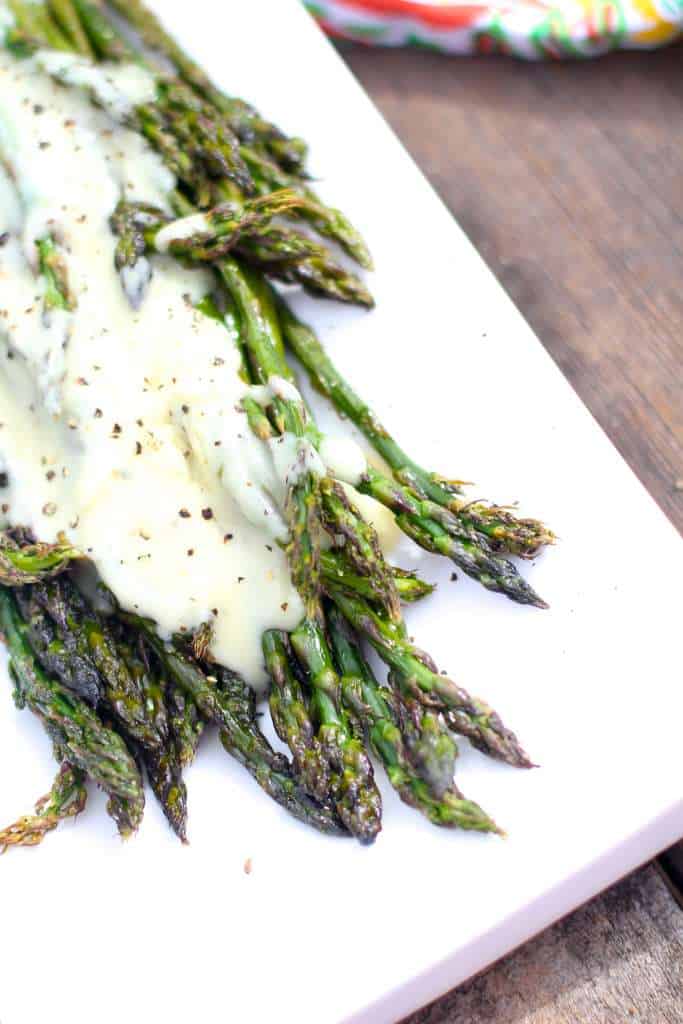 My favorite part when making the sauce is when I add the Plugrá butter at the end. You can just see the sauce transform into a light and creamy sauce. Although we have been enjoying the Hollandaise sauce on lots of things, pouring it on homemade Eggs Benedict has been the best. No more paying $15 (California prices) for a plate when you can serve your entire family for under that! Enjoy!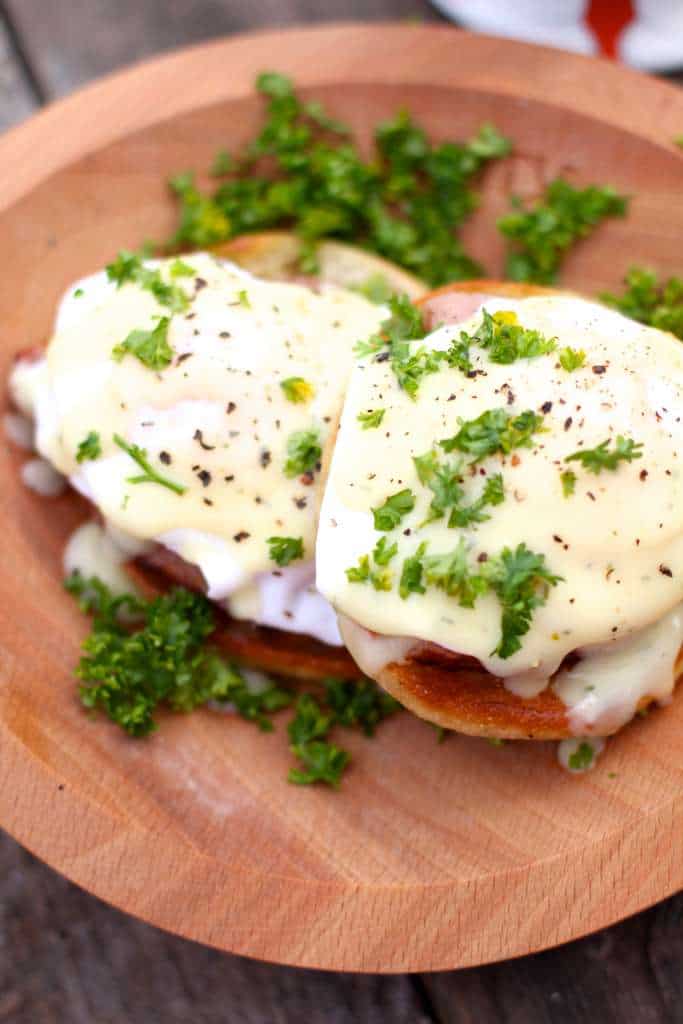 This post has been sponsored by Plugrá Butter- a company which we love and a product that we adore!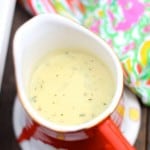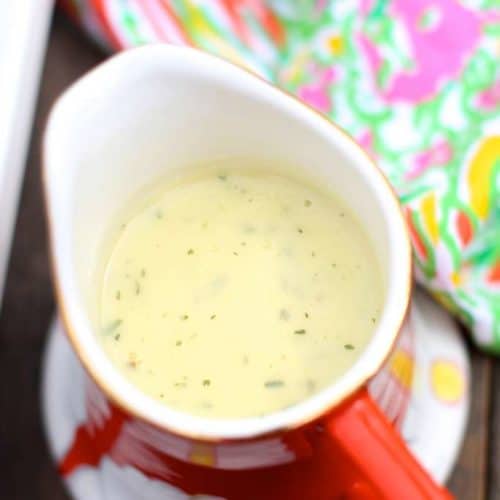 Perfect Hollandaise Sauce
Ingredients
4

egg yolks

2

tablespoons

lemon juice

⅛

teaspoon

salt

⅛

teaspoon

ground pepper

2

sticks or 1 cup Plugrá unsalted butter

, melted
Instructions
To make a double boiler, place a pan half full with water and a glass bowl on top.

Once water begins to simmer, add egg yolks, lemon juice, salt and pepper and whisk continually until smooth, pale and thick.

Carefully remove bowl from pan and stir in butter until smooth.

Serve sauce over roasted asparagus or on eggs Benedict.