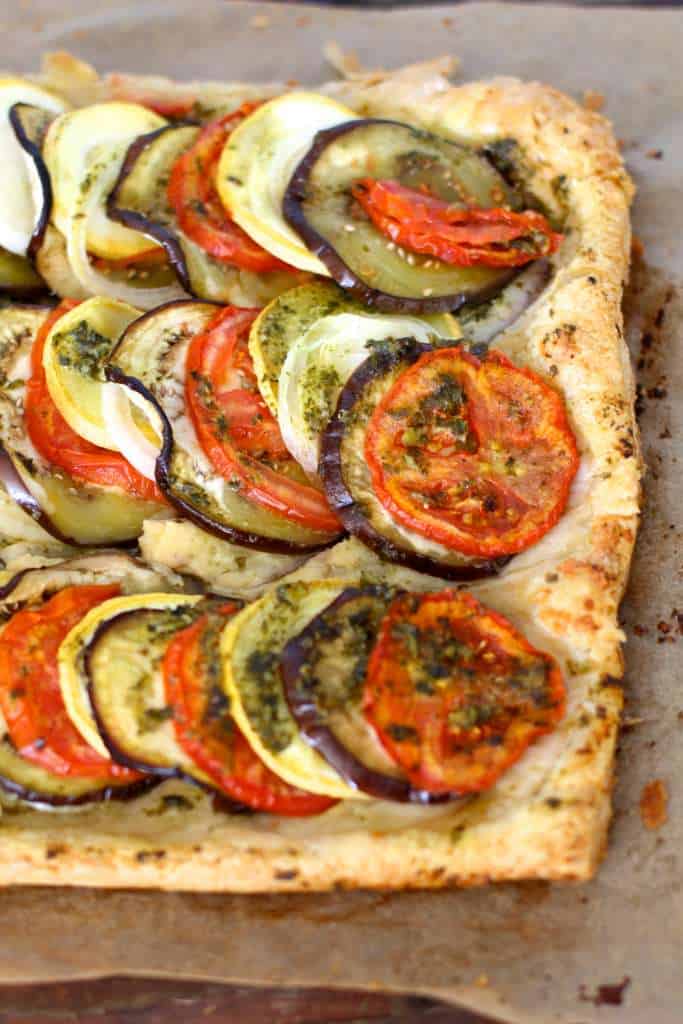 When I first married my husband and still living in Switzerland, we visited his grandparents and aunts a few times a month. During the summer months they would grow their entire year's worth of vegetables and preserve everything for the cold months. One of the items they make is Ratatouille. I had never had it before, but immediately fell in love. In Switzerland, Ratatouille is essentially a vegetable stew served over boiled potatoes and doused with a cheese. Every region makes their Ratatouille differently, but I prefer my husband's region.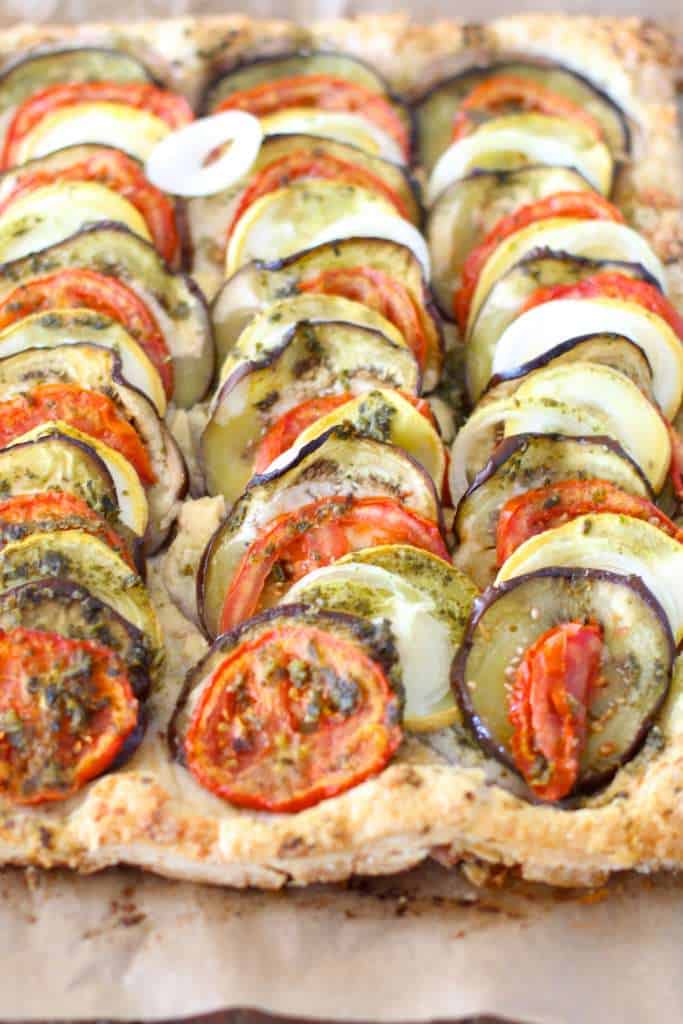 When brainstorming new recipes, I thought it would be fun to combine two of my favorite things...ratatouille and tarts. I had recently purchased the OXO V-Blade Slicer, and thought this would be a great opportunity to try it out. I love the ease of use and the fact that I can adjust the width of the items that I am slicing. It is also great because it is dishwasher safe. OXO products are made with quality and durability and are a great investment in any kitchen.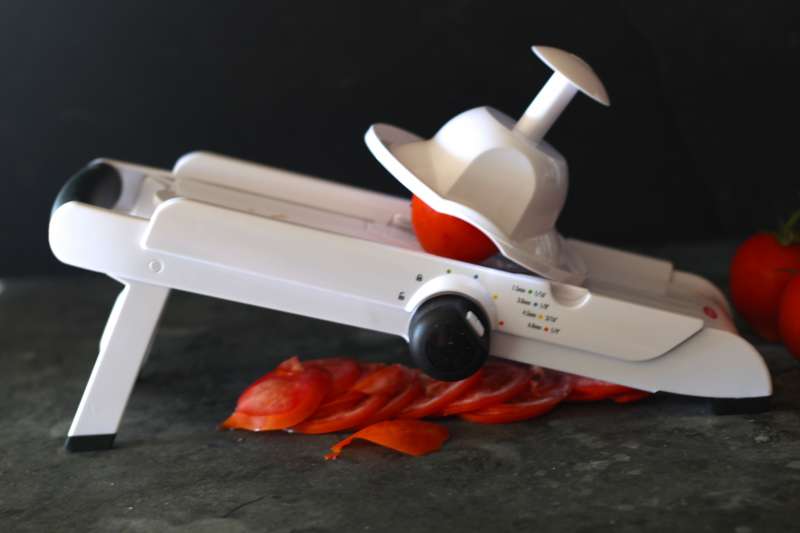 I served this tart with a side salad for dinner, however I think that it would also make a wonderful appetizer. This is a great dish to use up your summer garden vegetable! Enjoy!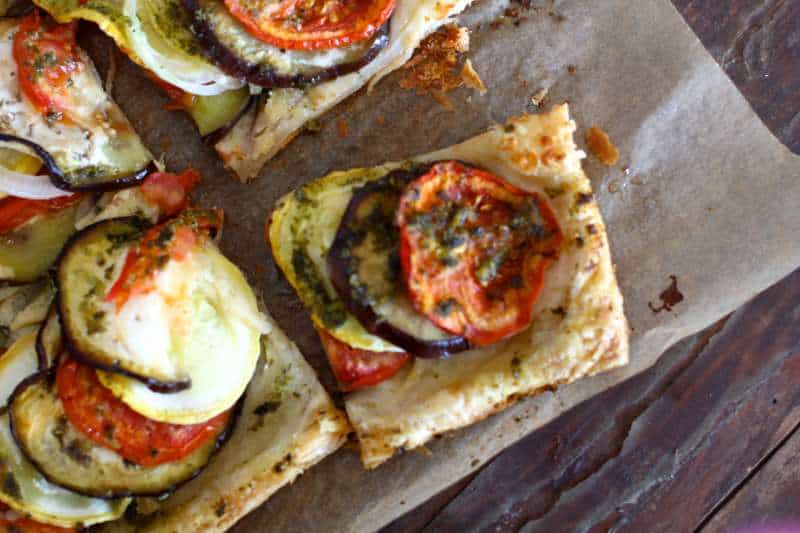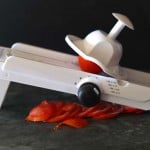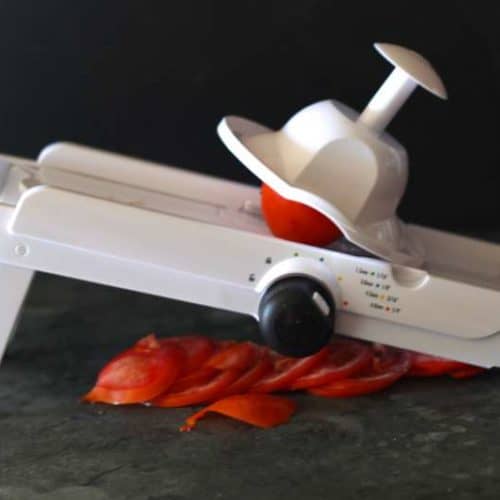 Ratatouille Tart
Ingredients
2

medium sized tomatoes

1

onion

1

eggplant

2

zucchinis or summer squash

1

large sheet of puff pastry

½

cup

pesto

¼

cup

crumbled goat cheese
Instructions
Preheat oven to 375 degrees.

Line a cookie sheet with parchment paper.

Unroll defrosted puff pastry sheet onto parchment paper.

Baste entire sheet with basil pesto.

Sprinkle with crumbled goat cheese.

Slice vegetables about ¼ to ½ an inch thick.

Alternatively lay the vegetables onto the puff pastry leaving about an inch of crust.

Baste vegetables with remaining pesto.

Bake at 350 degrees until crust has browned, about 30 minutes.

Slice and serve immediately.
This is not a sponsored post. I purchased this mandoline with my own money. I do however love OXO and have worked with them in the past.