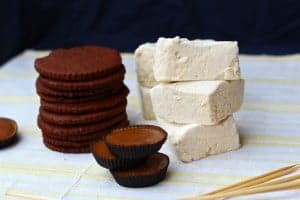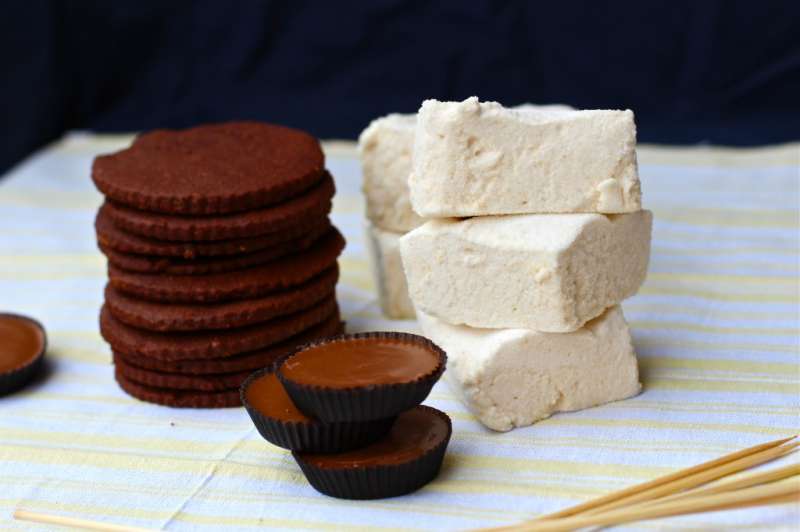 On Tuesday nights, during summer, my family and I meet at the beach for a BBQ and a bonfire. It is always a nice time to catch up and relax. This past Tuesday, we decided to change things up a bit and add some peanut butter to our S'mores bar.
So what happens when we combine this: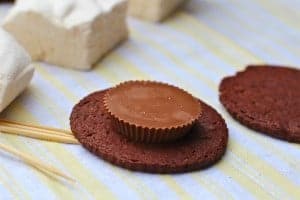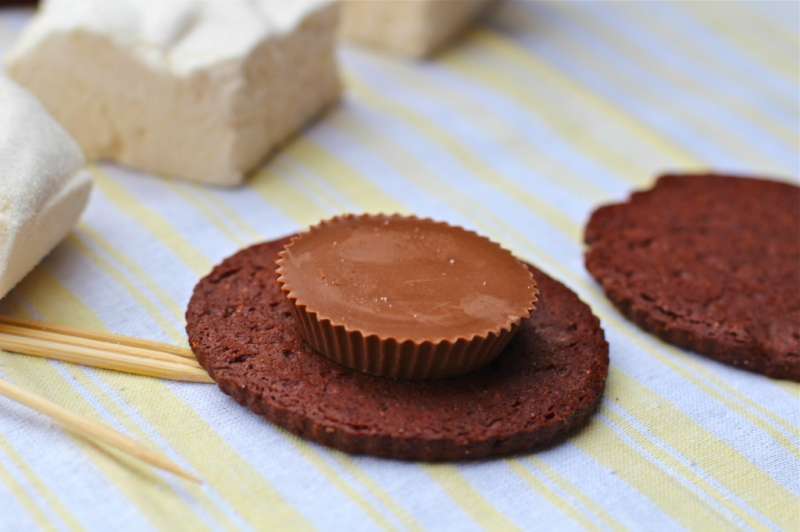 And this: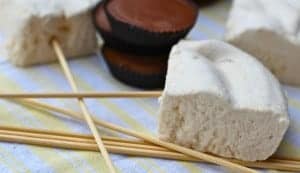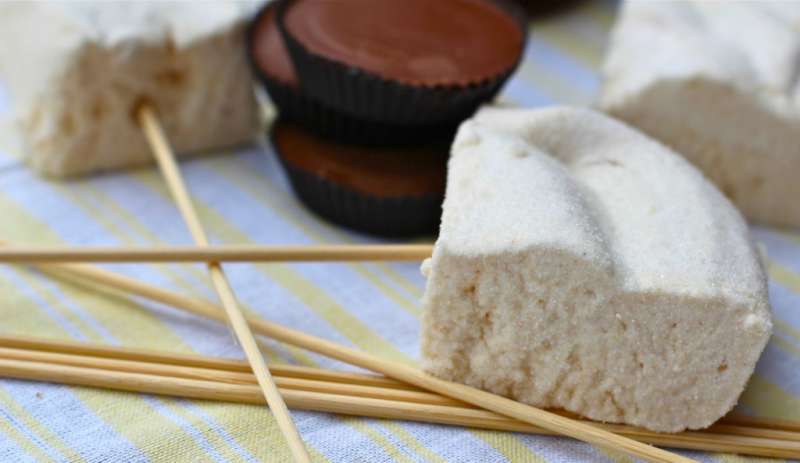 And do this to it: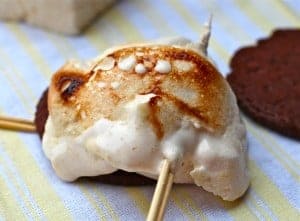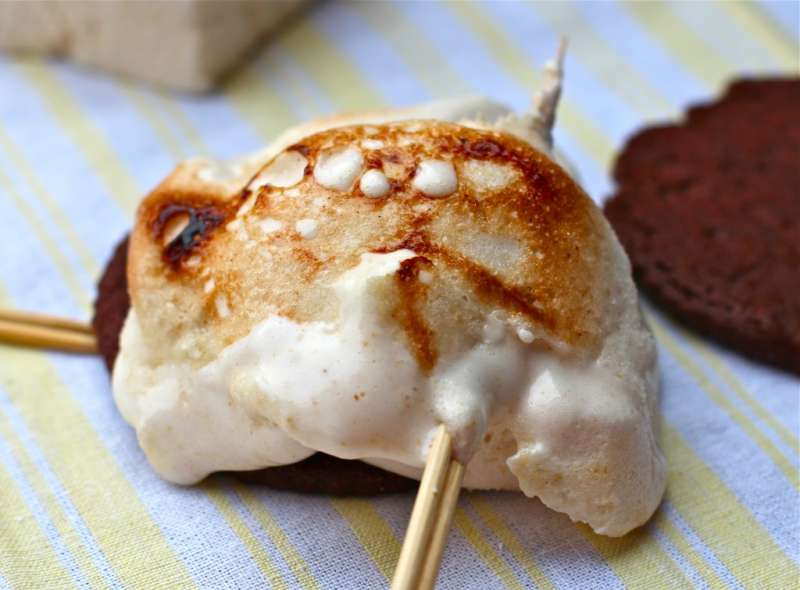 You get this: a ooey gooey delicious mess...Peanut Butter S'mores!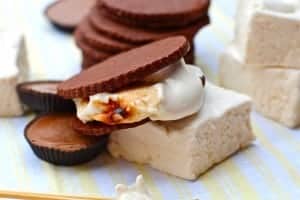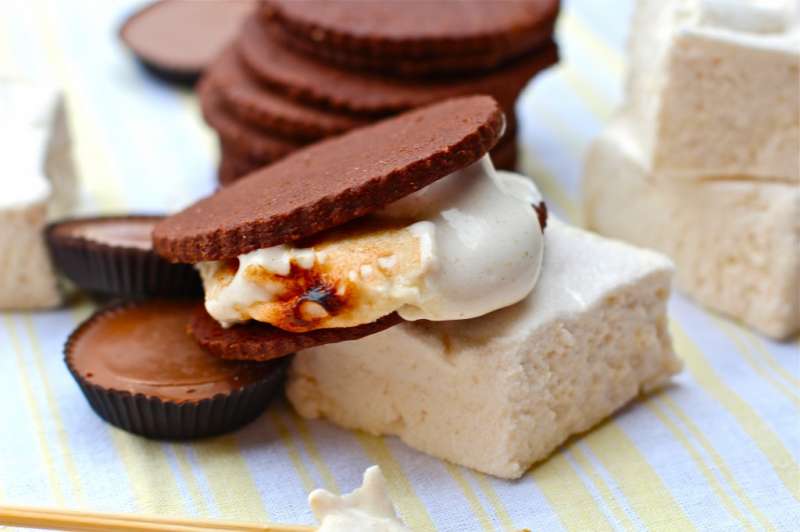 My daughter and I made some chocolate graham crackers from the King Authors Flour's blog. They were good, but not as good as I had liked, so I am not going to add the recipe.
The marshmallows, however, were awesome! They were so light and fluffy, with a faint peanut butter taste. This combined with chocolate and a Reese's cup....a delicious mess.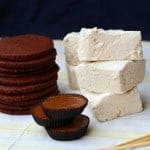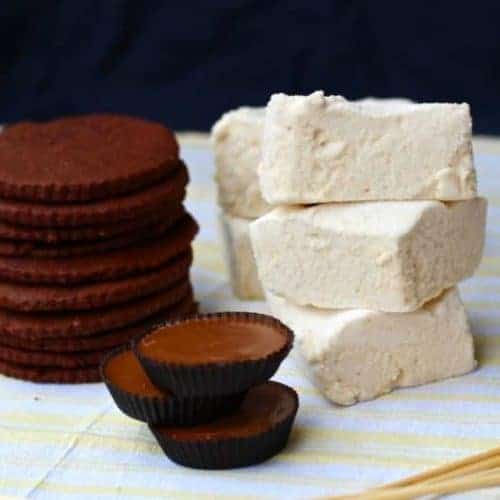 Peanut Butter Marshmallows
Ingredients
2

tablespoons

plus ½ teaspoons unflavored gelatin

½

cup

cold water

2

large egg whites

2

cups

granulated sugar

½

cups

light corn syrup

¼

teaspoon

salt

¼

cup

creamy peanut butter

½

cup

hot water

2

teaspoons

pure vanilla extract

1

cup

cornstarch

, sugar or powdered sugar for dusting
Instructions
Grease a 9x13 dish with nonstick cooking spray. Set aside.

In a small bowl, combine unflavored gelatin and ½ cup cold water. Set aside.

In a medium saucepan, combine sugar, corn syrup, peanut butter, salt and ½ cup of hot water. Bring to boil over a medium high heat.

Cook, without stirring, until mixture registers 238 degrees on a candy thermometer, about 9 minutes.

Once sugar syrup has reached 238 degrees, remove from heat and added the thickened gelatin.

Meanwhile, beat your egg whites, and vanilla (with whisk attachment) on high until stiff peaks form.

Reduce the mixer speed to slow, and slowly pour in the sugar syrup in a steady but slow stream. Once all incorporated, turn your mixer on medium high and beat until it has doubled in volume. Pour into your prepared dish and allow to set, uncovered, for at least 3 hours.

Once set, cut into whatever shape you please. Traditional marshmallows are dipped in cornstarch to avoid stick with others, but you can also use sugar or powdered sugar.

Dip each square into the sugar or starch and enjoy!

Marshmallows keep in an airtight container at cool room temperature 2 weeks.