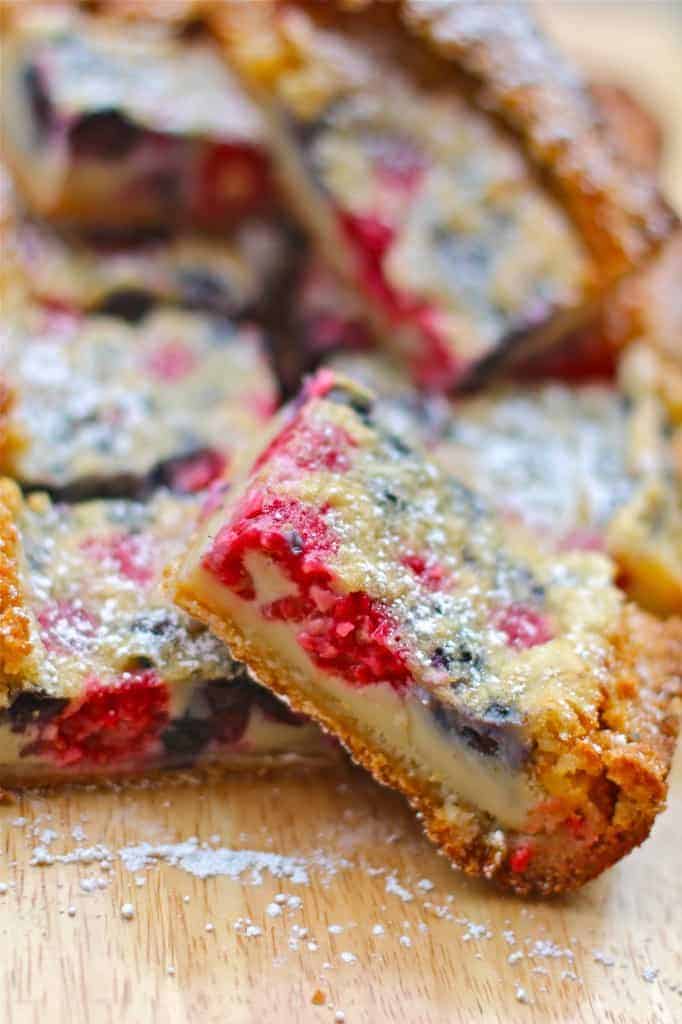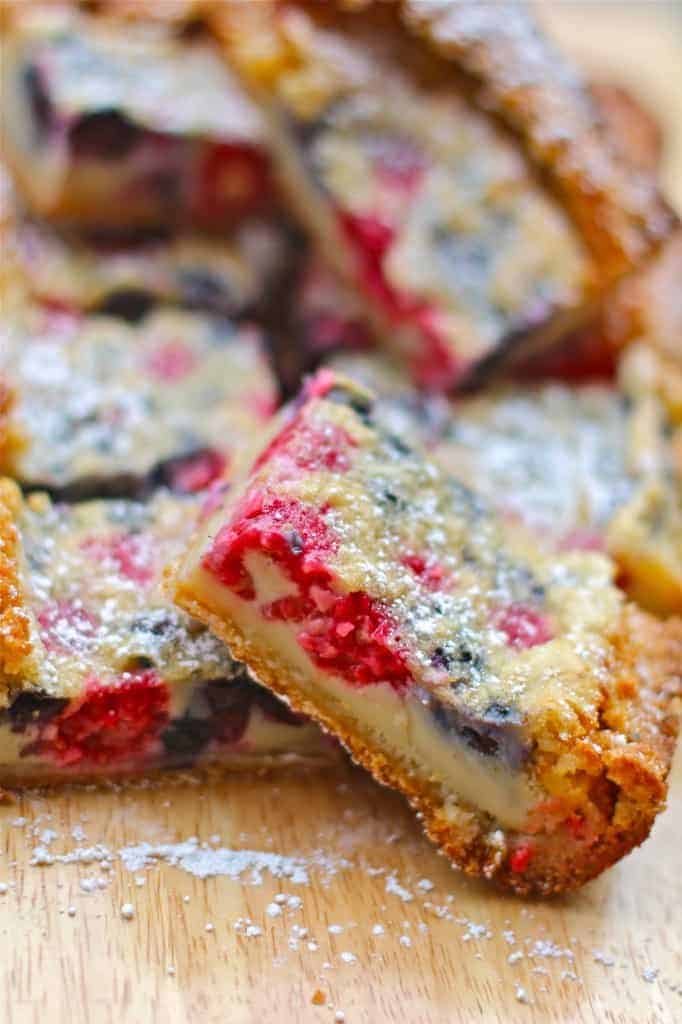 Before I get to the Baked Custard Bars that will either change your life or stop your heart right in its tracks due to their pure deliciousness, let me take you through another stop along the Fresno Fruit Trail.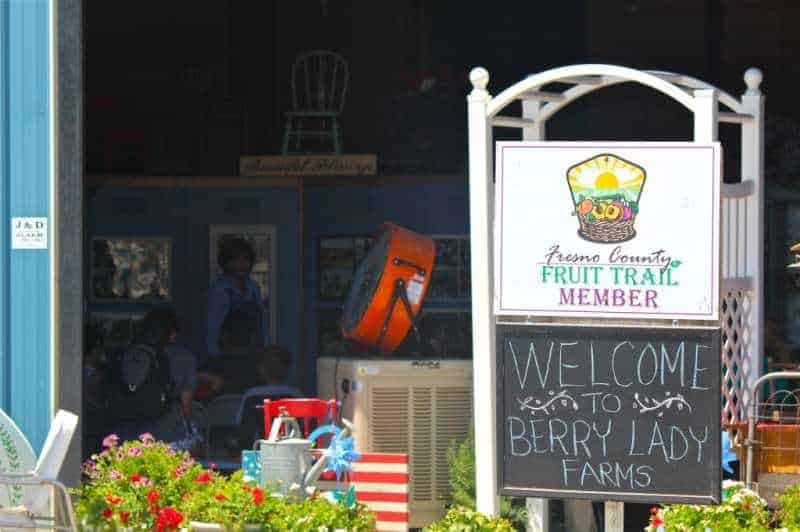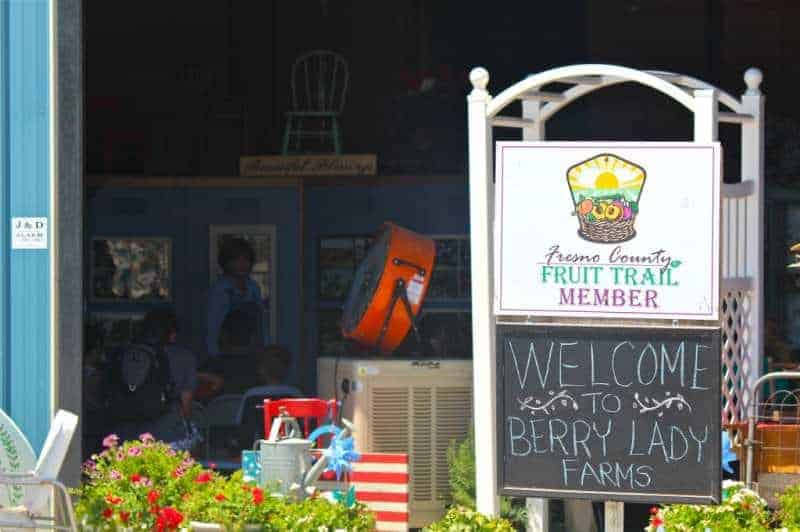 Our first stop on the Fresno Fruit Trail was The Berry Lady farms. This farm, like the others, is a pack and ship farm. We toured the farm and tasted 3 of their many blueberry varieties. There was one variety called, The Larry Berry, that was literally this size of a nickel. They had a prize for this person that picked the largest berry. My son's came in second.
Do you know that I have never seen boysenberries for sale in San Diego?!? I bet you can image my excitement when I saw them for sale here!! I bought 5 pounds 🙂
No I am not a fan of blueberries at all, but the berries that they were currently harvest and packing were incredible. They are called Legacy Blueberries. They do not have the condensed sweetness that a normal blueberry has (in my opinion) but rather a delicious tartness. I loved them!
To find out more about our tour please go here...everyone should know what is going on!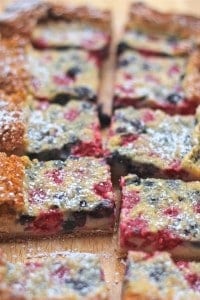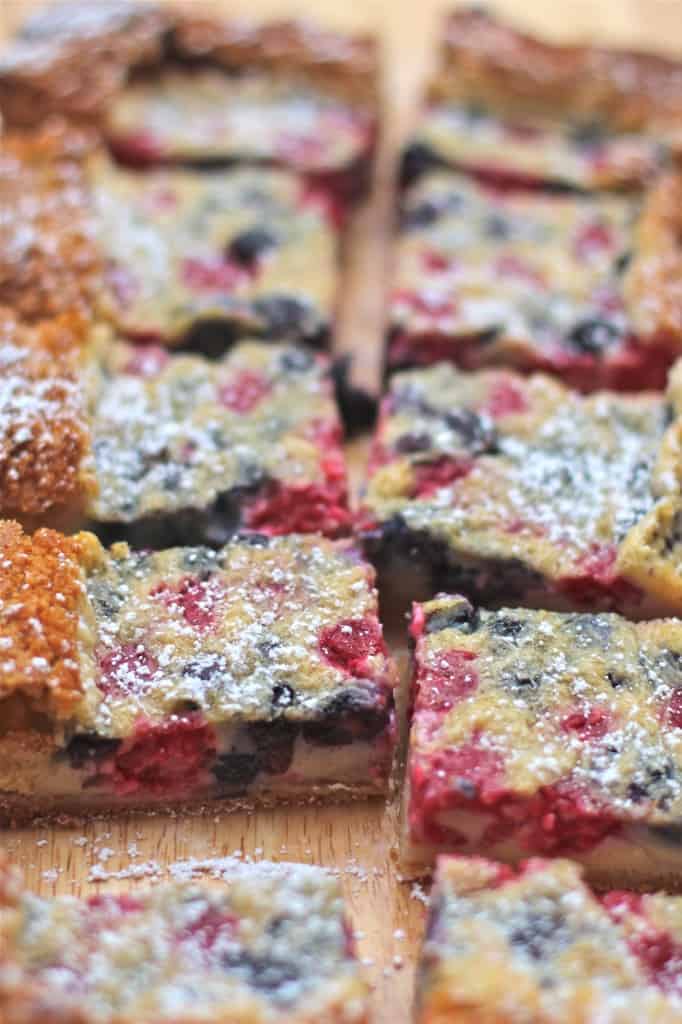 Now onto the life changing bars. One bite and your body will overflow will pure happiness! I saw these on one of my favorite blogs, bakersroyal.com and knew I had to make them. I changed the recipe though because I cannot use boxed cake mix, I taste every single preservative that is added.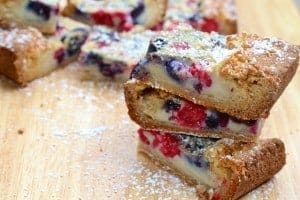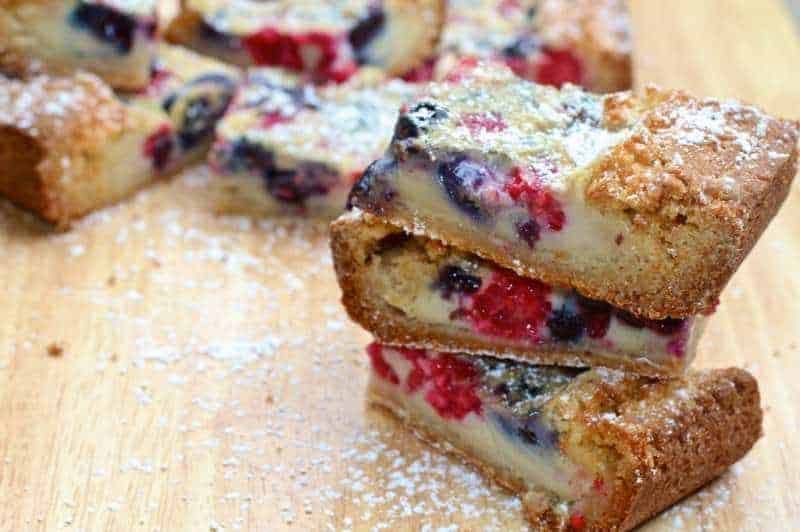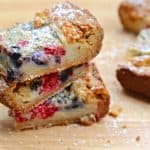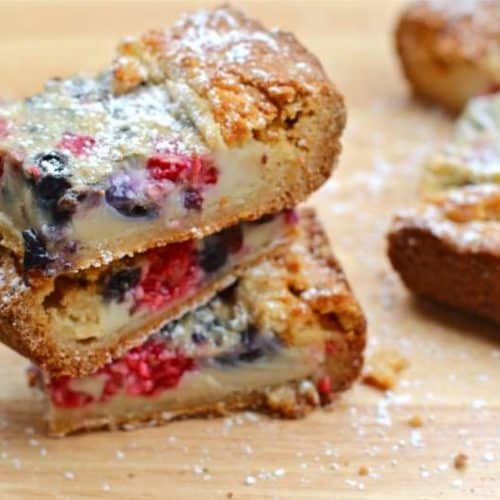 Summer Custard Bars and a Blueberry Farm Tour
Ingredients
Crust
2

cups

all-purpose flour

1 ½

cups

sugar

1

tablespoon

baking powder

½

cup

non-fat dry milk

½

stick butter

, melted (4 ounces)

1

egg
Custard
¼

cup

(½ stick) butter, melted

¾

cup

milk

3

large eggs

½

cup

sugar

½

cup

all-purpose flour

¼

teaspoon

salt

½

teaspoon

pure vanilla extract

1

cup

raspberries

1

cup

blueberries

½

cup

sifted powdered sugar for garnish
Instructions
Line a 9x13 inch baking dish with parchment paper.

Preheat oven to 350 degrees.

Mix dry crust ingredients together.

If you would like to just use a boxed yellow cake mix, omit the first 4 ingredients and add melted butter and egg to dry mix.

Press into bottom and sides of pan.

For the custard I use a blender but you can also use a mixer.

Mix or blend melted butter, milk and eggs until combined.

Add sugar, flour, salt and vanilla until completely combined.

Scatter berries on uncooked crust and pour custard over the berries and crust.

Bake at 350 degrees for about 50 minutes.

Cool completely and refrigerate for 1 hour before cutting.

Sift powdered sugar on top right before serving.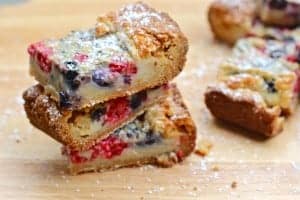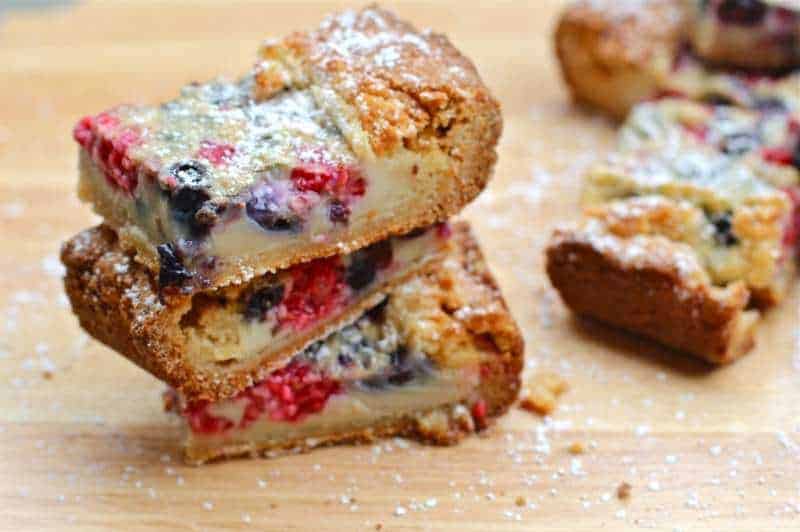 If you are ever in the Fresno area, make sure you take the Fresno Fruit Stand Tour. For a Foodie, it is magical! Also, a huge thank you to the California Farm Water Coalition and the Fresno County Farm Bureau for this amazing and enlightening weekend away.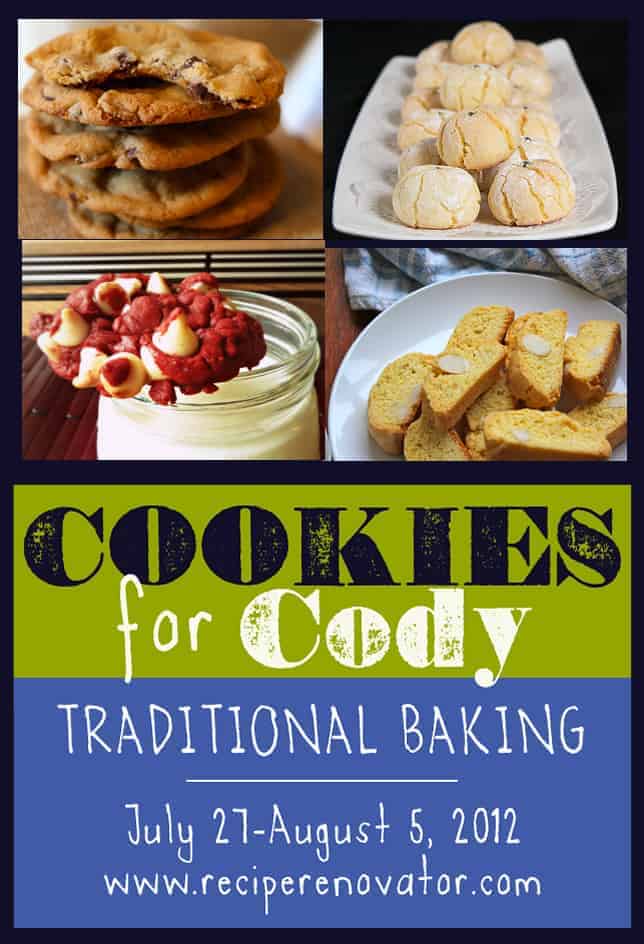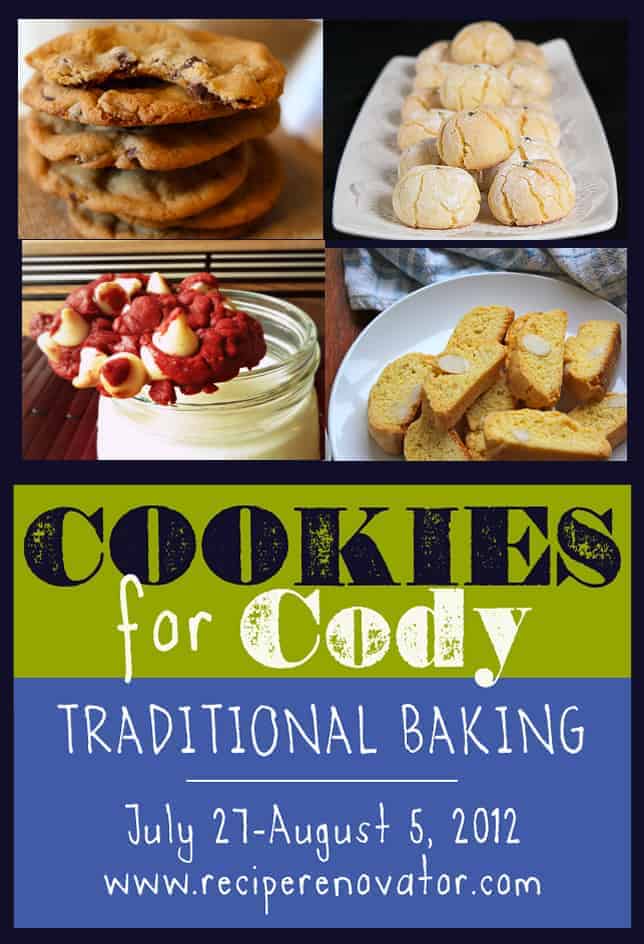 One last thing. Tomorrow (July 27th, 2012) Cookies for Cody auction launches. Please visit t
his site
to take place in the auction and to read about this brave little boy's battle through cancer.