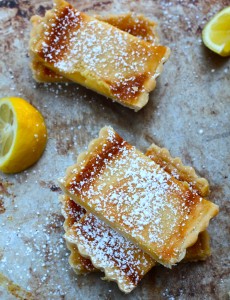 Lemon Shortbread Tart. I could stop there, but I will explain where my love of this tart has come from.
There is this Swiss chain market called Migros. It has some of the most amazing prepackaged tarts ever! Actually all of their pastries are pretty darn good. Usually we have influx of family and friends from Switzerland that come to visit during the summer. When they ask what to bring us, my list always  included a lemon tart from Migros. We then freeze them (since we get so many) and enjoy them throughout the year.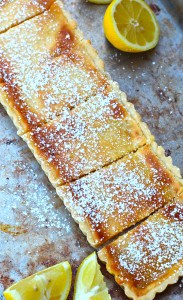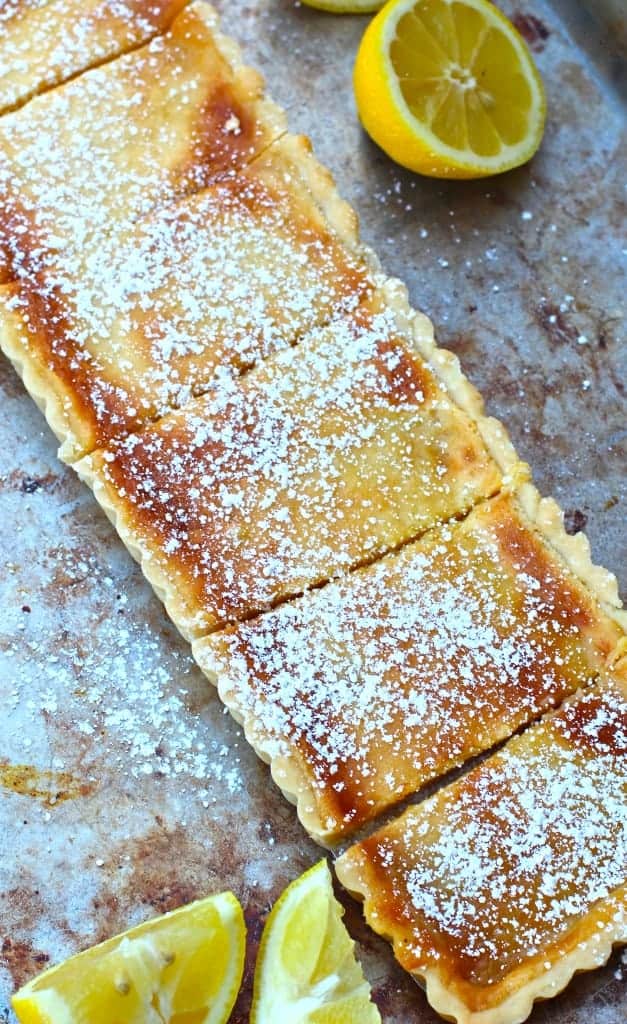 Last year I was pregnant. I am not a nice pregnant person. I sort of told everyone, including my mother in law, that they could not come back this year. Thus, no lemon tarts this year.  *Sidenote- I don't think I was completely in the wrong. After all, I deserve a vacation too, not just the job of tourist guide! Ok back to the post...conscious cleared*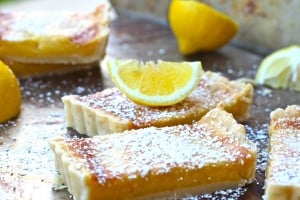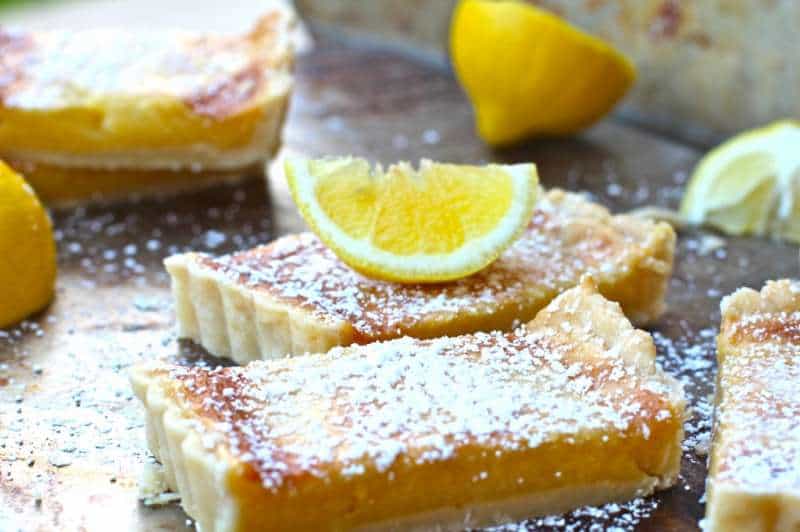 So I made my own, and it was pretty damn good if I do say so myself! The shortbread crust was moist and flaky. The lemon filling had just enough tart, just like the lemon tart from Migros! The best part is that it is simple to make. One lemon....peel and all! I suggest you splurge and buy the Meyer. It makes a difference.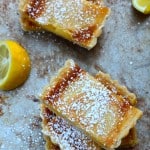 Shortbread Lemon Tarts
Ingredients
Shortbread Crust:
1

cup

cold butter

, cubed

½

cup

powdered sugar

2

cups

 all purpose flour 

¼

teaspoon

baking powder

2

teaspoon

cream
Whole Lemon Filling:
1

average-sized lemon

1 ½

cups

sugar

1

stick unsalted butter

, cut into chunks

4

large eggs

2

tablespoons

cornstarch

¼

teaspoon

table salt
Instructions
Shortbread Crust:
In a food processor, pulse flour, powdered sugar and baking flour until combined.

Add butter, one cube at a time, until combined.

Add cream.

Refrigerate dough for one hour.

On a floured surface, roll out dough into your desired pie or tart pan.

Par bake the crust at 325 minutes for 10 minutes.

Allow to cool for 10 minutes before adding filling.
Whole Lemon Filling: From Smitten Kitchen
Increase oven temperature to 350 degrees.

 

Rinse and dry your lemon.

Cut lemon into round slices removing the seeds.

In your cleaned and dried (you just used it for your crust!) food processor, pulse lemon slices and sugar.

Add the butter, until mix is completely pureed.

Add eggs and cornstarch, and pulse until smooth.

 

Fill your crust with filling and bake until set, about 35-40 minutes.

Cool completely and refrigerate for 1 hour before serving.

Sift with powdered sugar right before serving.