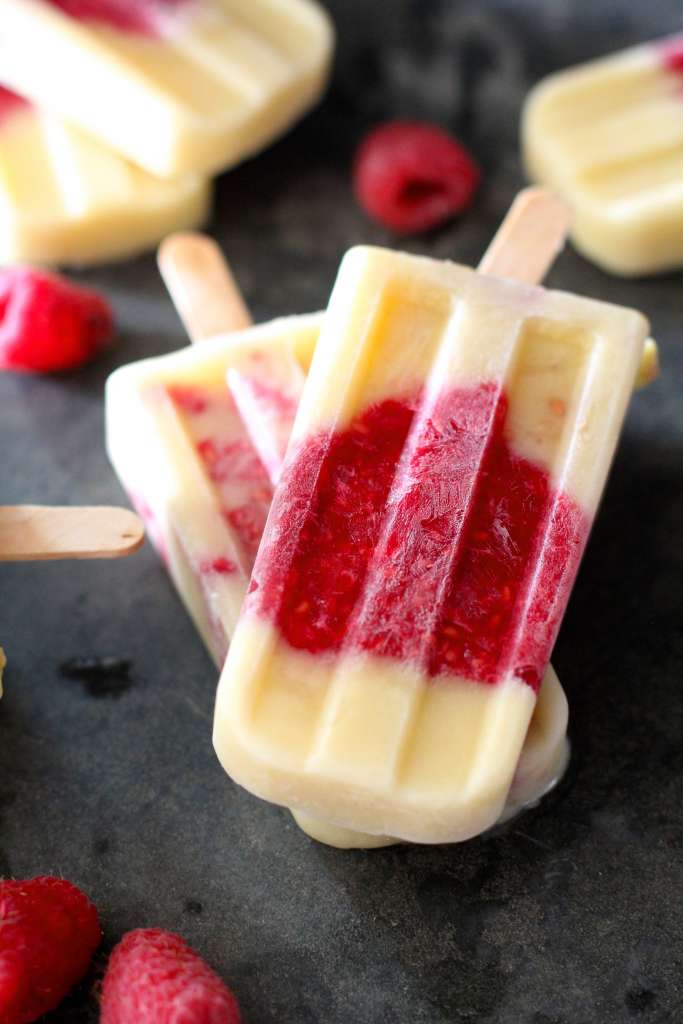 Did you really think that I would let summer pass without posting a popsicle recipe? Well, it may have actually happened had it not been 1000 degrees and 150 percent humidity these past couple of weeks. Every year we Californians experience a few weeks of extreme heat. During this time, we all sit around and complain that it is too hot to do anything. There is always someone who tries to tell us that most states go through this extreme heat all summer long and we have to remind that person that most people have air-conditioning. Most so-cal beach city residents do not...and we're dying!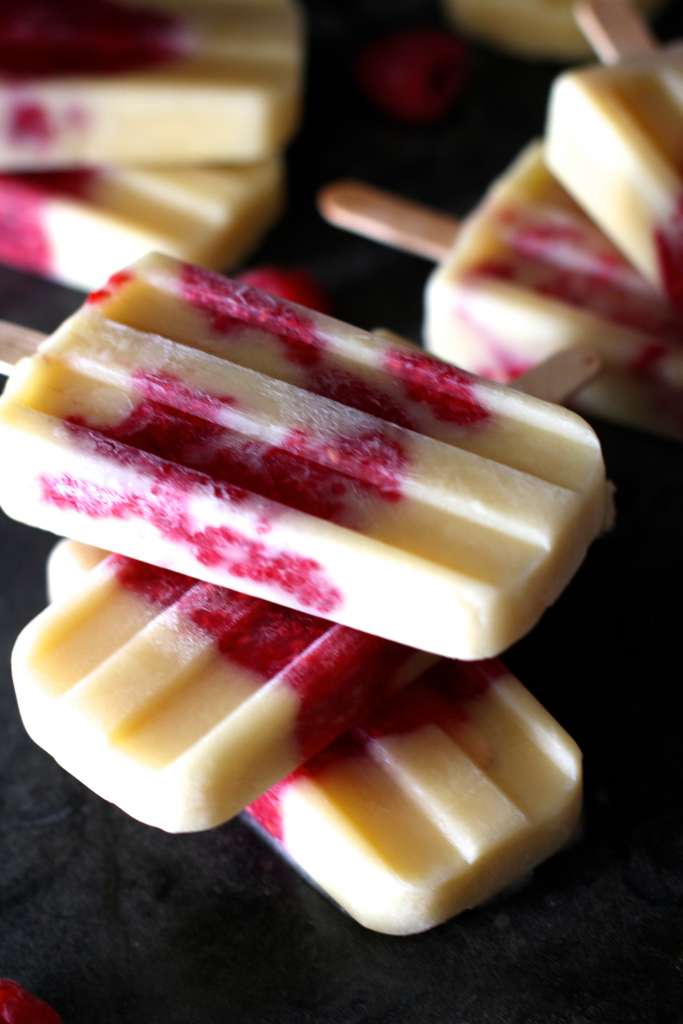 Pretty much the only thing coming out of my kitchen these days is frozen. Hell, if we could eat a frozen dinner we probably would! This whole no cooking thing is killing me. All I want to do is make a cake, but I am pretty sure my family and probably neighbors would kill me if I turned the oven on.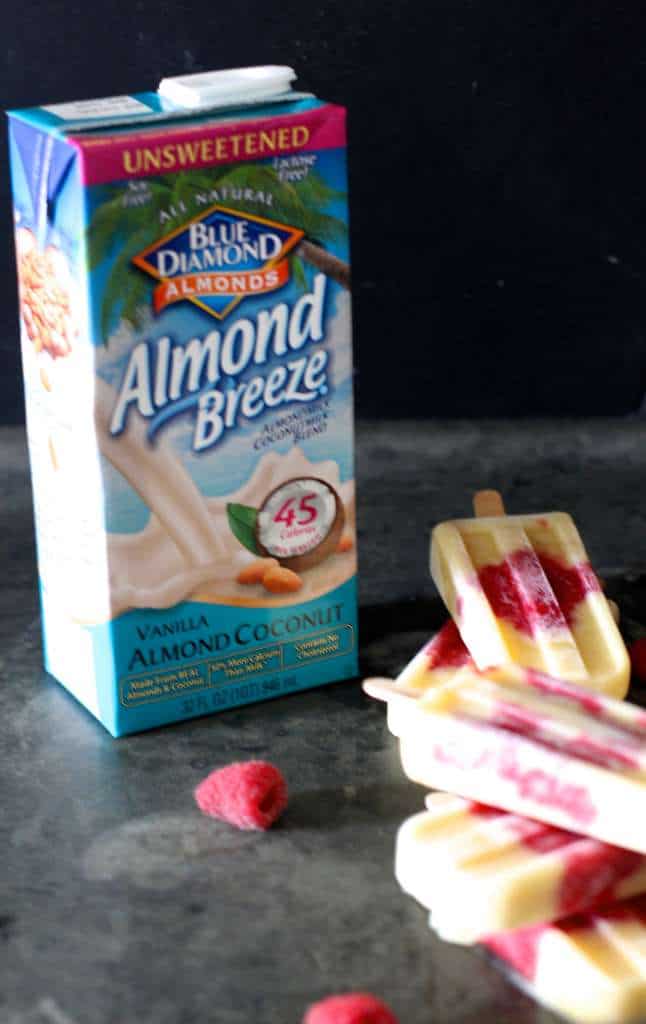 So until the heat goes away, you will find us eating these Raspberry Pudding Pops. They are refreshingly sweet and super easy to make. We used Almond Breeze Unsweetened Almondmilk Coconutmilk to make the pudding. I love using this dairy free milk in my baking and cooking because it tastes delicious with less calories.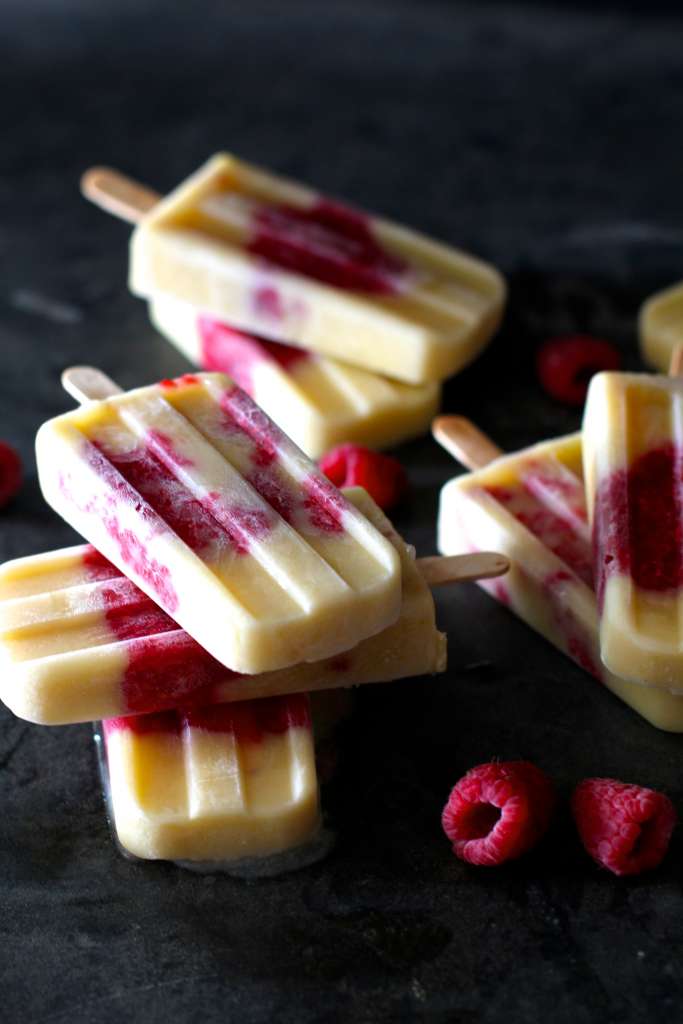 What's great about these pudding pops is that you can make them with anything. We made one batch with raspberries and another with fresh bananas and caramel sauce. The kids love getting creative when making them!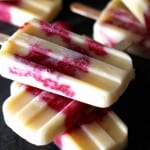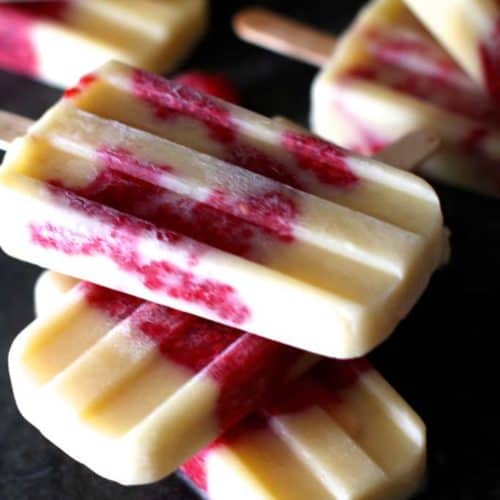 Raspberry Coconut Milk Pudding Pops
Ingredients
1 6-

ounce

package of fresh raspberries

1

teaspoon

sugar

1

package of vanilla pudding

(3.4 ounces)

2

cups

Almond Breeze Almondmilk Coconutmilk Vanilla Unsweetened
Instructions
In a small bowl, gently mash raspberries and sprinkle with sugar.

Combine the pudding with the Almondmilk Coconutmilk and mix until smooth.

Carefully pour pudding mixture into popsicle molds, halfway full.

Add a layer of raspberries then top with pudding mixture.

Places the sticks in the mold and freeze until frozen, about 2 hours.

Enjoy!
This post is sponsored by Almond Breeze. Thank you for supporting all of The Seaside Baker's sponsors!