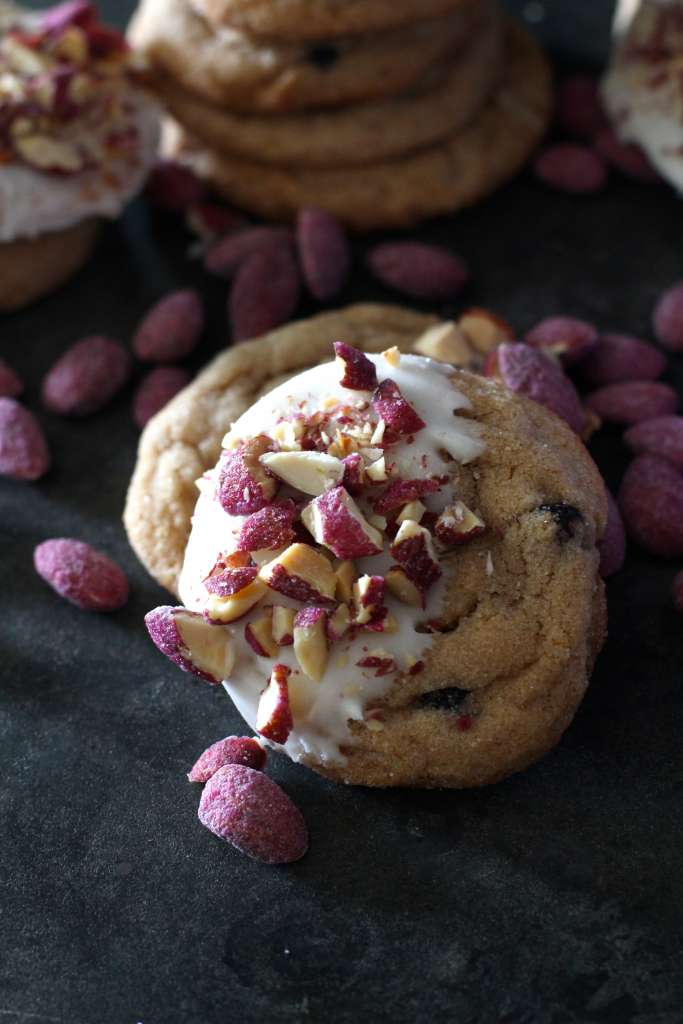 Strolling through my Instagram and Facebook this week, I found that 99% of kids started school. We still have 2 weeks before school starts, which means that we can hit up our favorite touristy spots and not have to deal with lines!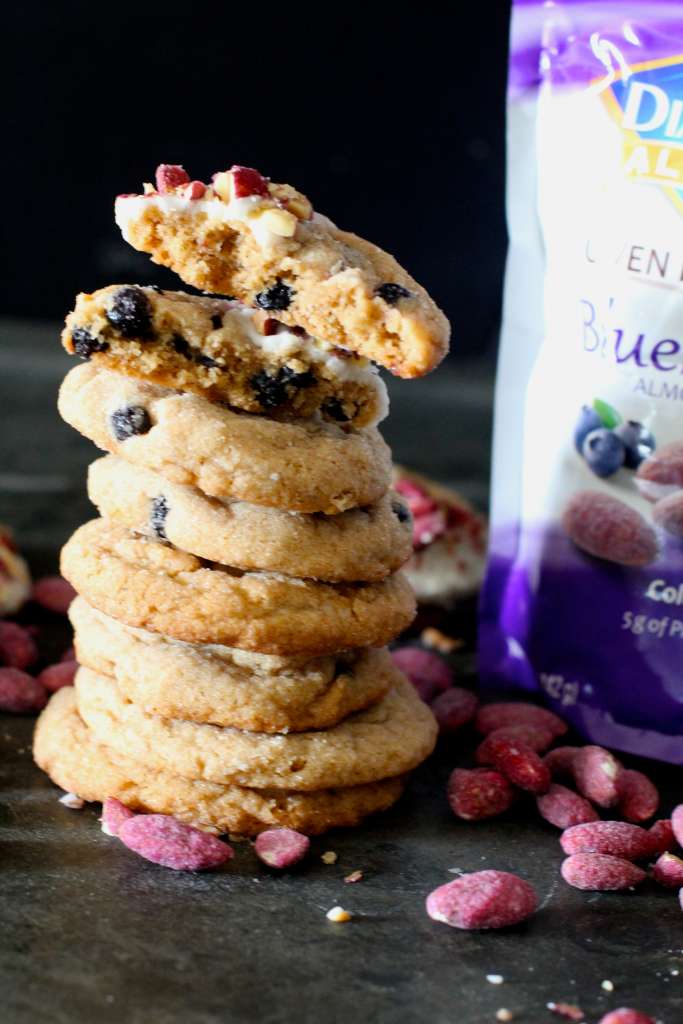 But before we do so, we have to get fully prepared for the school year. One of the things that I always do is send my kids to their first day of school with a little edible gift for their teacher. Normally this ends up biting me in arse, because somehow from there on out I am always in charge of the baking for the class events. However my daughter loves this gesture and loves helping me bake for her new teacher.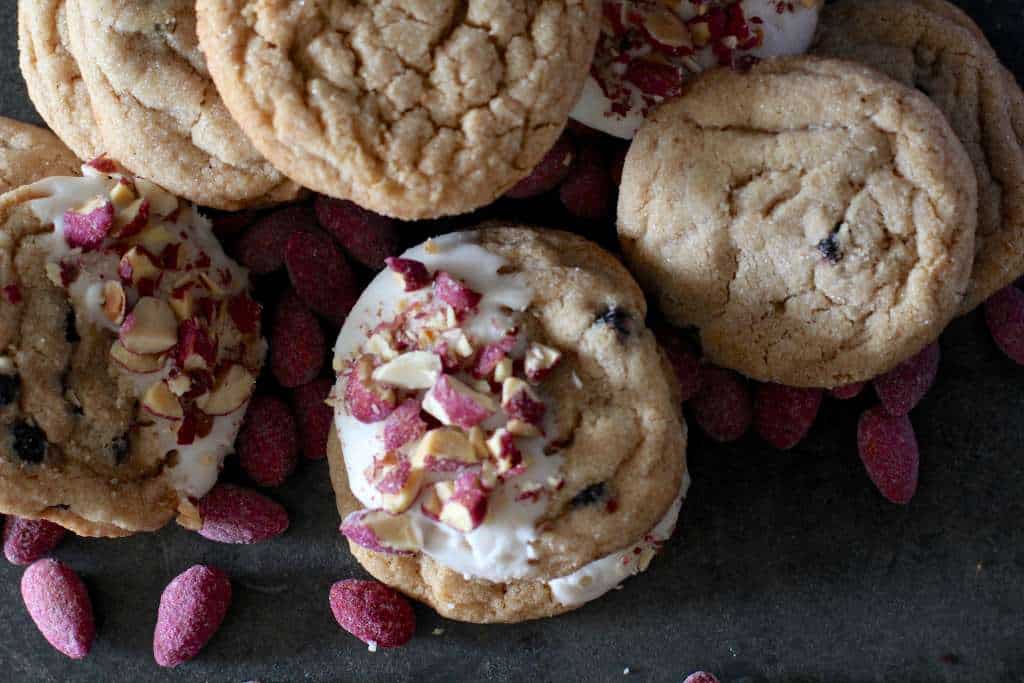 Since I started working with Blue Diamond Almonds at the beginning of summer, we have a great time trying all of their new flavors. The kids LOVE getting the "Almond Boxes" and helping me create a fun recipe while snacking on them.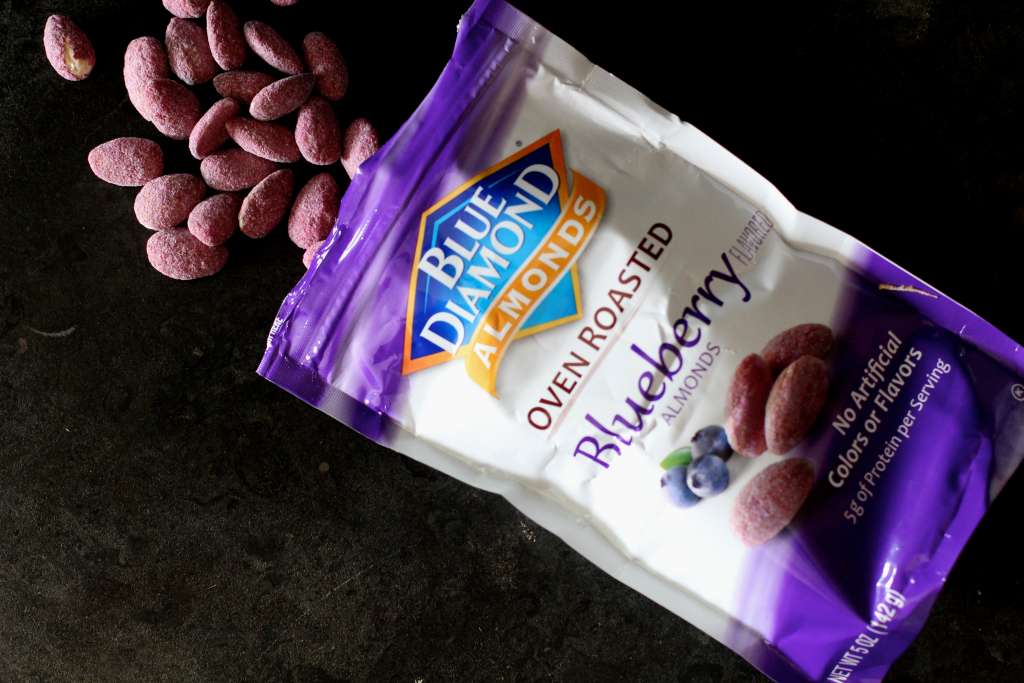 We wanted to create a recipe for the new teacher that was fun and flavorful. Although this recipe does contain sugar, it is also packed with nutritious almond butter and dried blueberries. We dipped the cookies in white chocolate and sprinkled some chopped Blue Diamond Blueberry Flavored almonds for an extra boost of blueberry! They came out absolutely delicious!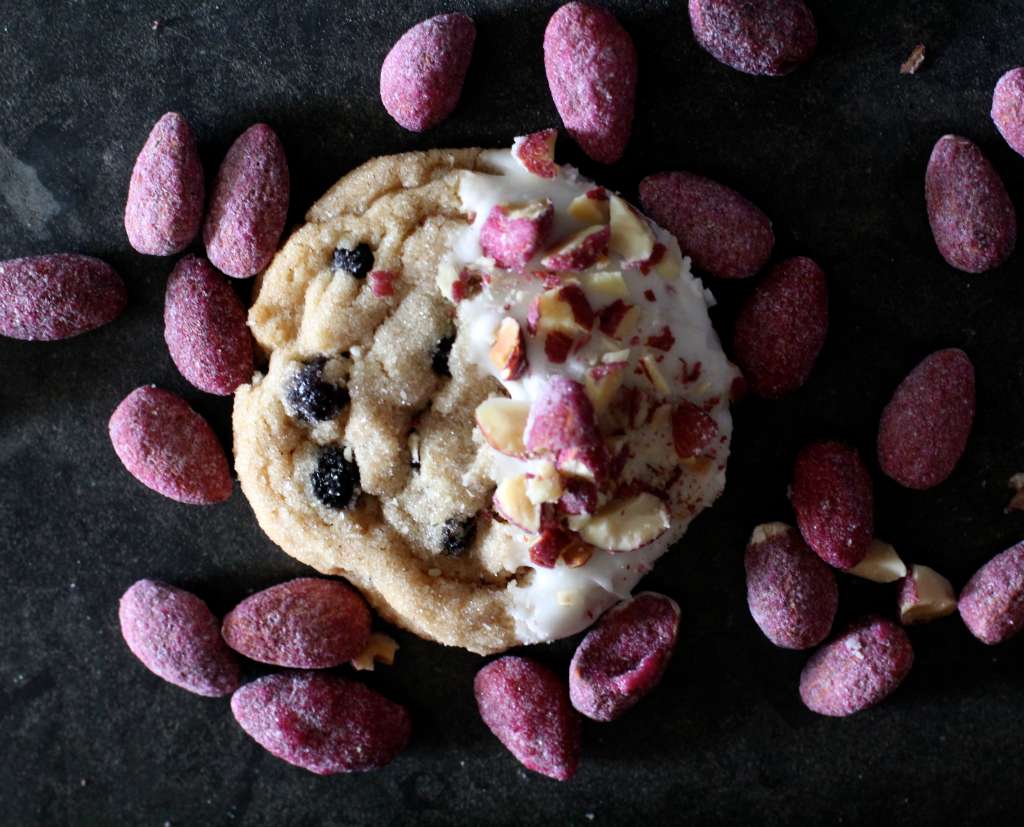 Since we also received a package of the Salted Caramel Almonds, we omitted the dried blueberries in some of the dough and replaced them with some chopped salted caramel almonds. We made far less of these cookies because the almonds were so good that we did not have enough for a full batch!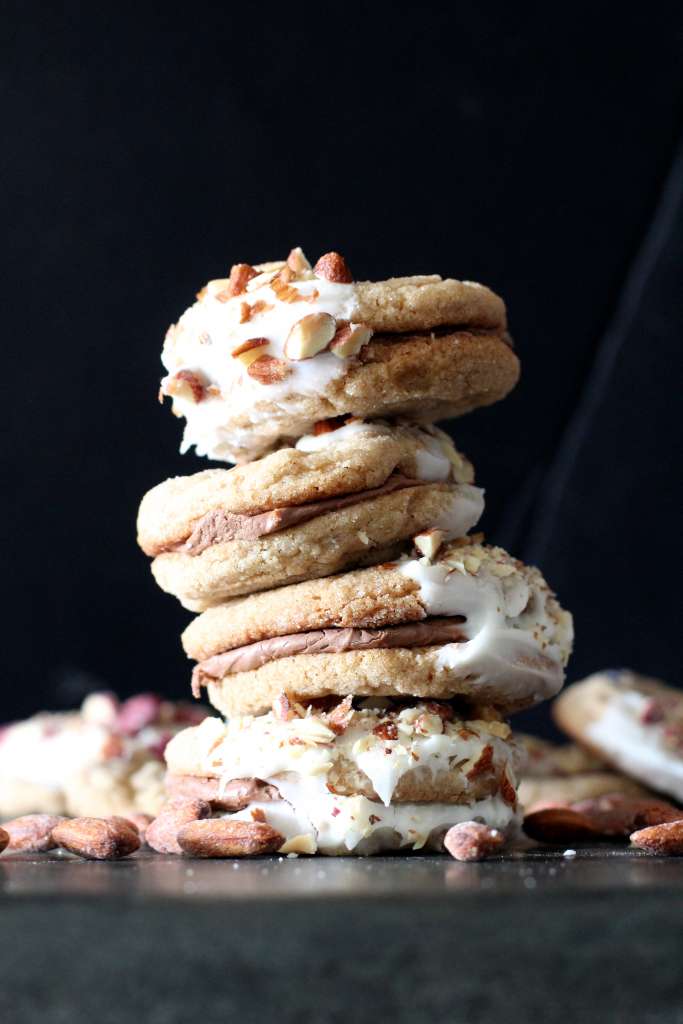 We can't wait to make these cookies again the day before school starts!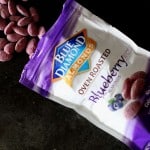 Blueberry Almond Butter Cookies
Ingredients
1

cup

creamy almond butter

1

cup

packed brown sugar

1

cup

white sugar

1

cup

butter

, softened

2

eggs

1

teaspoon

vanilla extract

1

teaspoon

baking soda

1

teaspoon

baking powder

2 1

?2 cups flour

1 ½

cups

dried blueberries

½

cup

sugar for rolling

1

cup

white melting chocolate

1

teaspoon

coconut oil or vegetable shortening

1

cup

chopped Blue Diamond Blueberry Almonds

, chopped coarsely
Instructions
Preheat oven to 350 degrees and line 2 baking sheets with parchment paper or silpat.

In the bowl of your mixer, beat together almond butter, brown and white sugar, and butter until creamy.

Add eggs, one at a time, mixing thoroughly.

Mix in vanilla.

In a separate bowl, sift together baking soda and powder, flour and salt.

Gradually add flour to butter mixture, mixing until just combined.

Stir in dried blueberries.

Scoop out 1 inch balls of dough and roll in sugar.

Bake cookies for about 7-9 minutes.

Once cookies are cool, melt chocolate with coconut oil or shortening.

Dip half the cookie and sprinkle with almonds.

Keep in an airtight container.