I am starting to come to the realization that I have a hard time living in the now and prefer to live in the future. With produce that is. Whenever there is a sale or we go picking, my first thought is to stock up so that I can make jam and pie filling. Next, I think about actually eating the fruit and enjoying its summer freshness. Kind of backwards don't you think!?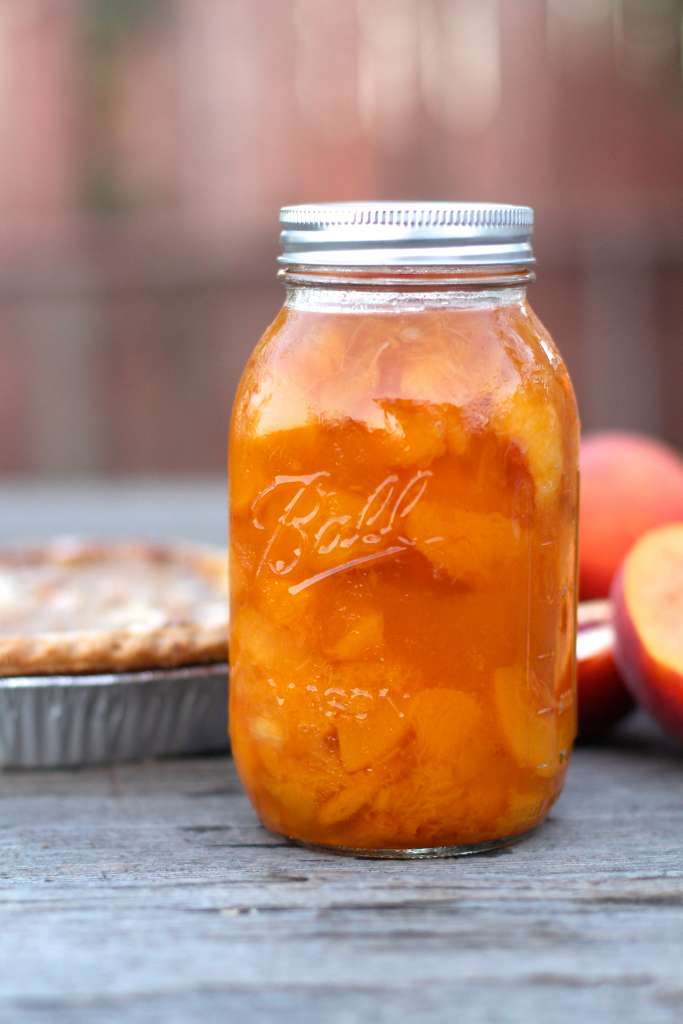 There is just something about homemade jam and pie filling that gets me so excited. You know how annoying "name droppers" are, well I am a total food/ experience dropper. "You like that spaghetti sauce? Well it is made from tomatoes from our garden." Wow, just writing that makes me realize how annoying I must be. But the thought of serving a dozen summer fruit pies at Thanksgiving, with produce that we picked and canned, makes me proud.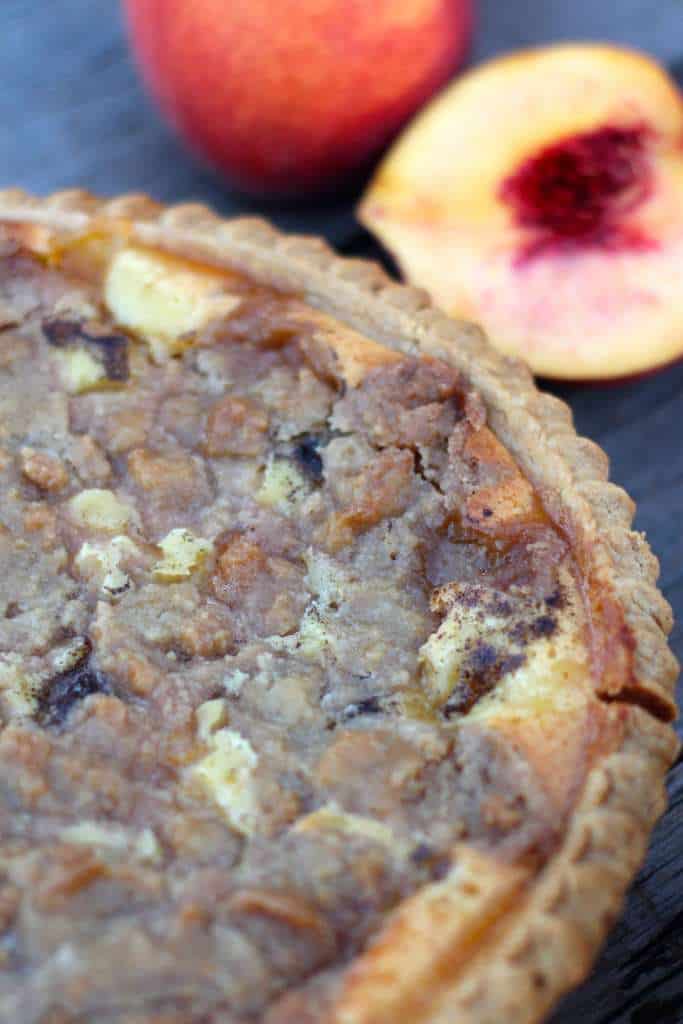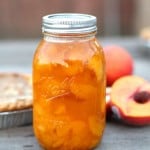 Canned Peach Pie Filling
Preserve your summer peaches for the cold winter nights! This recipe makes 7 quarts of fresh peach pie filling! Make sure you save a jar or two for Thanksgiving!
Ingredients
6

qts of sliced peaches

, about 10 pounds

7

cups

sugar

2

cups

ClearJel liquid pectin

5 ¼

cups

cold water or peach juice

2

teaspoons

cinnamon

1 ¾

cup

lemon juice

7

qt

mason canning jars/lids rings

Plus an additional ¼ cup lemon juice
Instructions
To remove the skins, place peaches (a couple at a time)into boiling water for 30-60 seconds

Remove from water and place into ice cold water, then remove the skins.

Cut up the peaches into thick slices.

To keep fresh cut peaches from turning brown mix in ¼ cup lemon juice.

Combine the water, sugar, ClearJel and cinnamon in large pot.

Stir and cook over medium high heat until the mixture thickens and begins to bubble.

Add the lemon juice and boil the sauce for 1 minute more, stirring constantly.

Drain the peach slices, add to boiling liquid, and cook for 3 minutes.

Carefully fill the jars within ¾"-1" from the top.

Put the filled jars in the canner and keep them covered with at least 1" of water.

Cover and boil for 30 minutes.

Remove from water and bring to room temperature.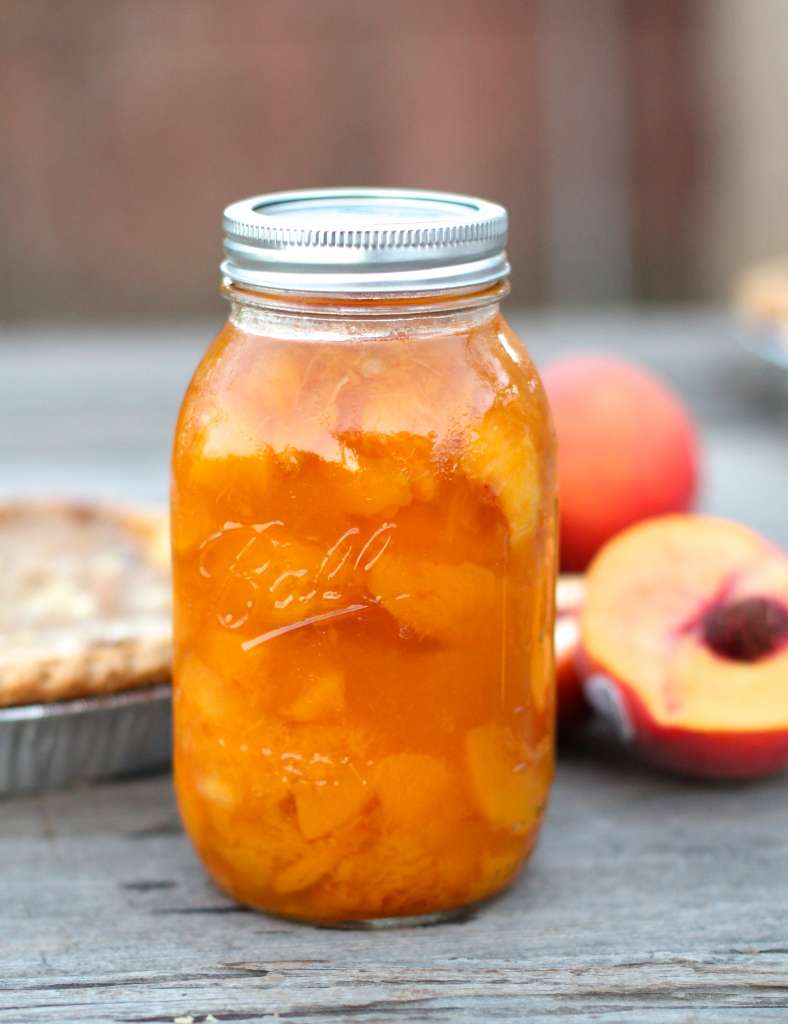 After I made a huge batch of this Peach Pie filling, my husband insisted that I make a fresh pie to try it out. I had my eye on this Raspberry and Cream Pie from  Stetted.com. Since we were fresh out of raspberries, I swapped them out with the peaches. The pie was creamy and delicious. So much so that my husband actually hid it in the back of the fridge to insure that our monster eating machine children would not eat the rest before he got home from work. I hope you enjoy it as much as we did!