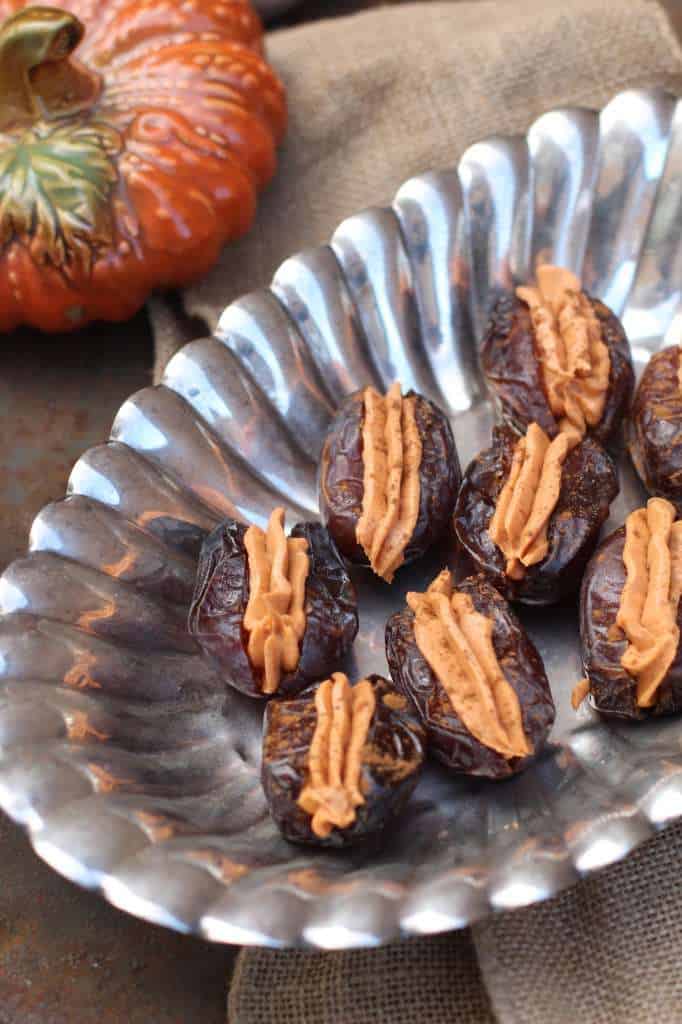 Last month I was invited by Natural Delights to attend the first ever Medjool Date Blogger Summit in Yuma, Arizona. It was quite the rare experience!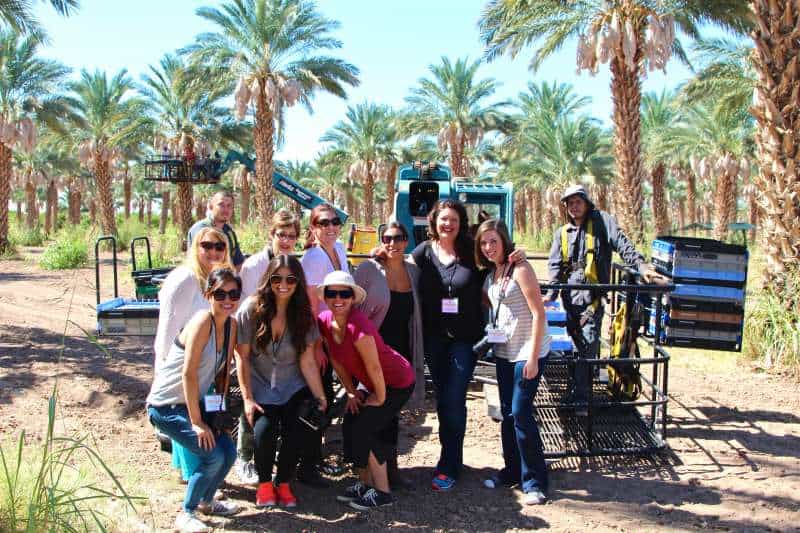 Last year, I visited some date gardens and fell in love. This year however, we visited the gardens during harvest season and were able to pick (something you all know I love to do)! I guess it took a trip like this for me to truly realize just how labor intensive it is to produce a Medjool date.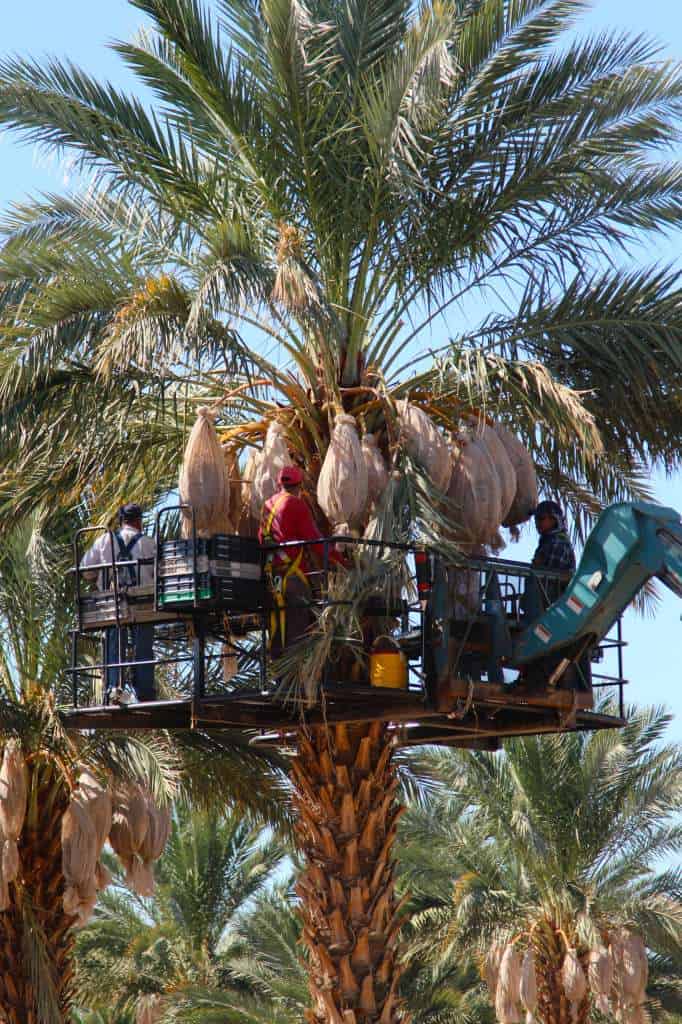 Did you know that Medjool Dates are non GMO? This is because all of the new plants are grown from off shoots from another tree. No seeds involved! In 1944, six trees were brought over to the Bard Valley from Morocco. It is from these trees that the offshoots were taken and replanted creating the date orchards of Bard Valley. To this day, all six trees remain and produce about 200 pounds each of Medjool Dates every year.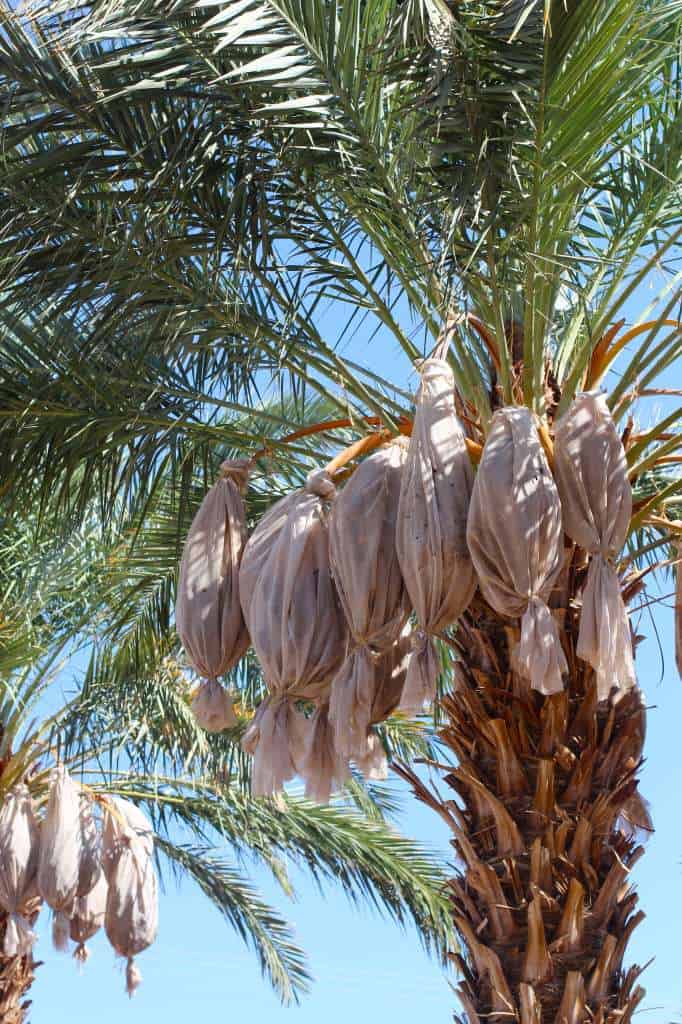 Each tree is hand pollinated. Once the Medjool dates begin to form, the entire stalk is covered in a muslim bag to protect the dates from birds and insects while ripening. When  they are ready to be harvested, men are lifted into a cherry picker, gently shake the bag, and all of the ripe dates fall.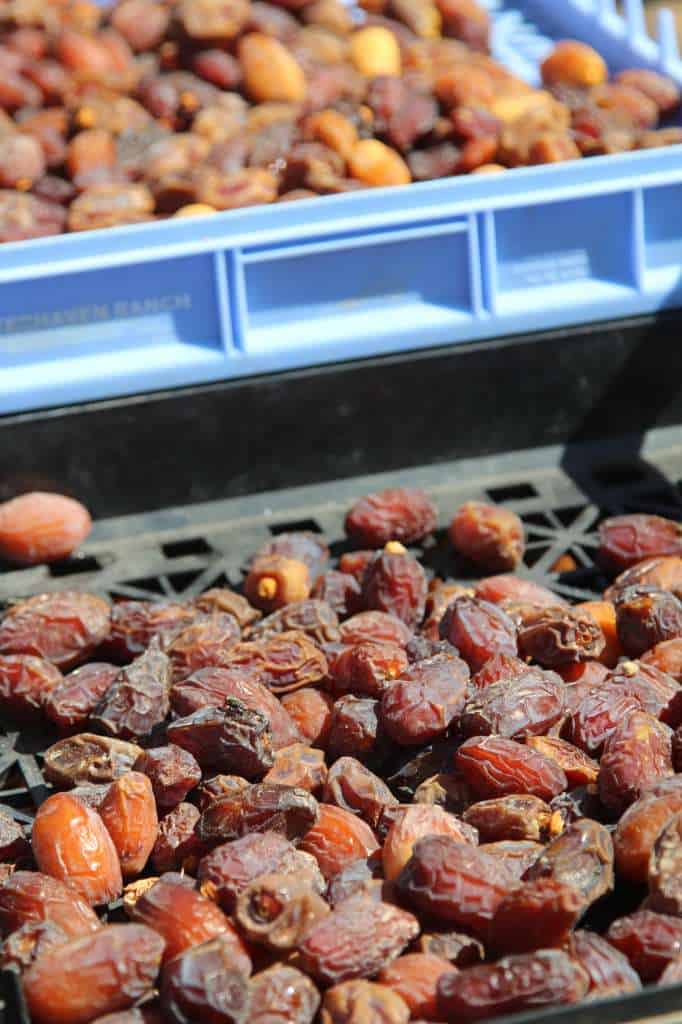 The Medjool dates are then taken to the Date-Pac packing facility, where they are rinsed with water, dried, measured and boxed.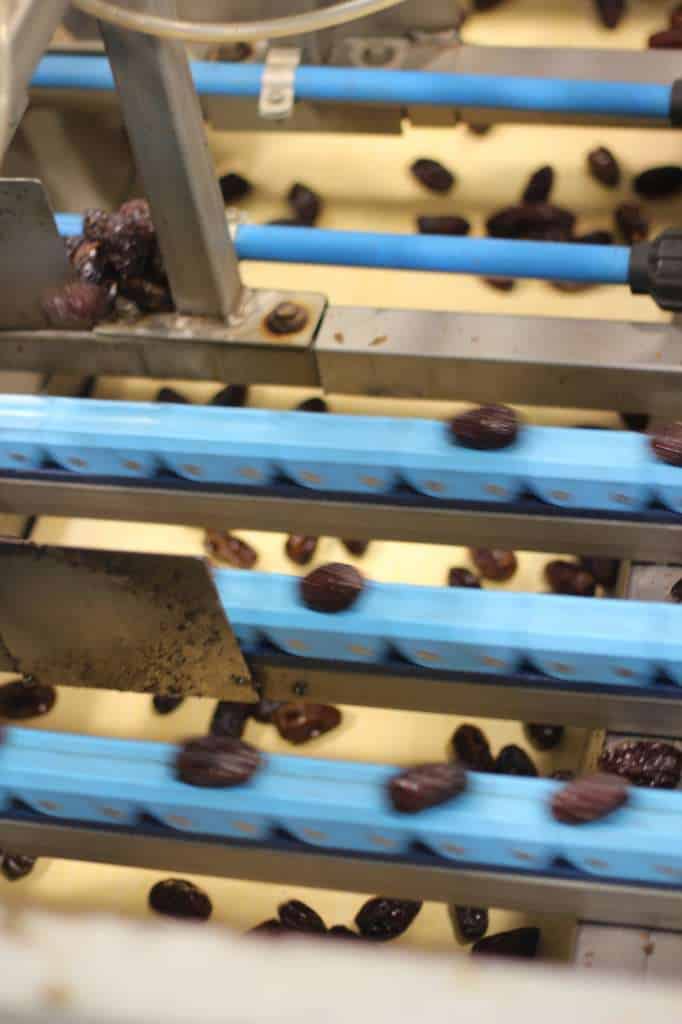 I think what I loved most about this trip was meeting the farmers. During every outing or meal, we were accompanied by a group of farmers. They were the most passionate, dedicated and intelligent group of men I have ever met. However, what surprised me most was how it was compassionate and family-like they were with one another.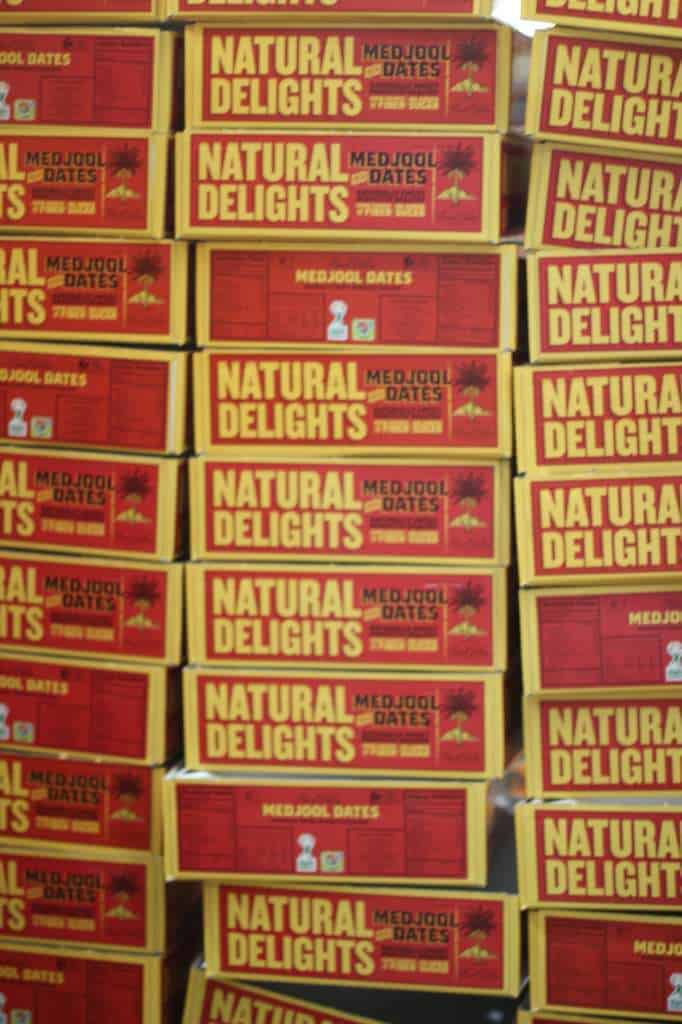 Here are some of the benefits of eating Medjool Dates:
They contain almost no fat.
Medjool Dates are Fiber-licious- 2 dates provide about 6.7 grams of fiber, or 27 percent of the daily value.
They are extremely high in potassium and other essential nutrients.
Medjool Dates have an extremely low glycemic index making them a great sugar alternative for diabetics.
This trip also gave me the chance to meet a bunch of other very influential bloggers. I could not believe how humble and sweet they all were, and was honored to have met them all! Check out their recaps of the trip: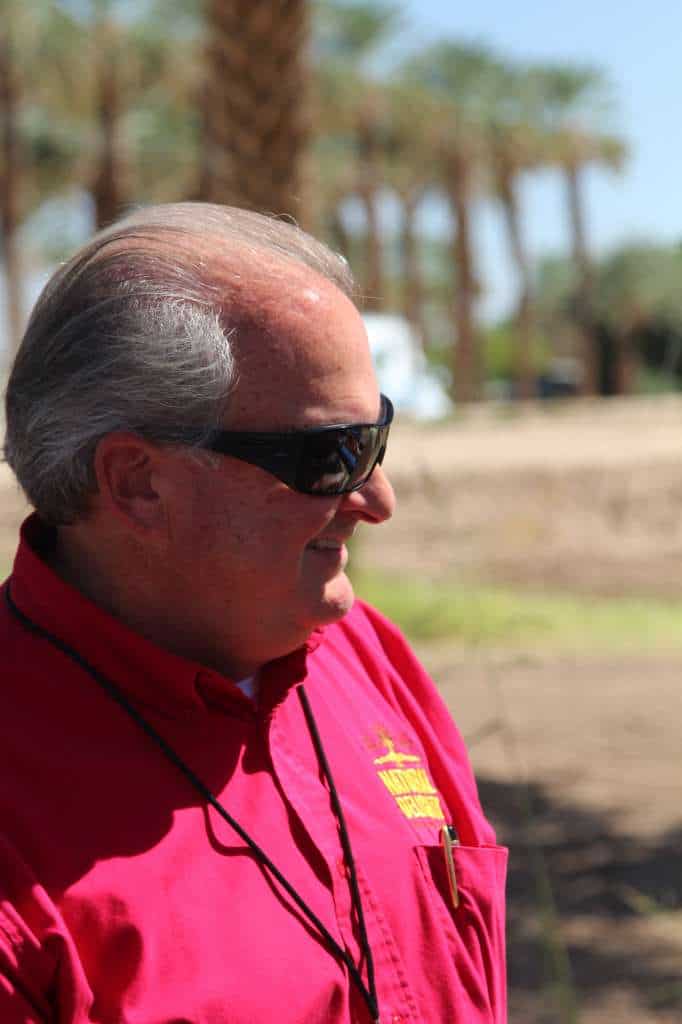 Over one of the many incredible Medjool Date inspired meals, I was chatting with Andrew Costanza: Bard Valley Medjool Date Growers Association's Director of Compliance and Standards. We were sharing stories and recipes when he mentioned the Medjool Pumpkin Spice Cream Cheese stuffed dates, and I knew I had to put them on the blog!! They took about 5 minutes to make a dozen and were a huge hit at our Sunday night family dinner.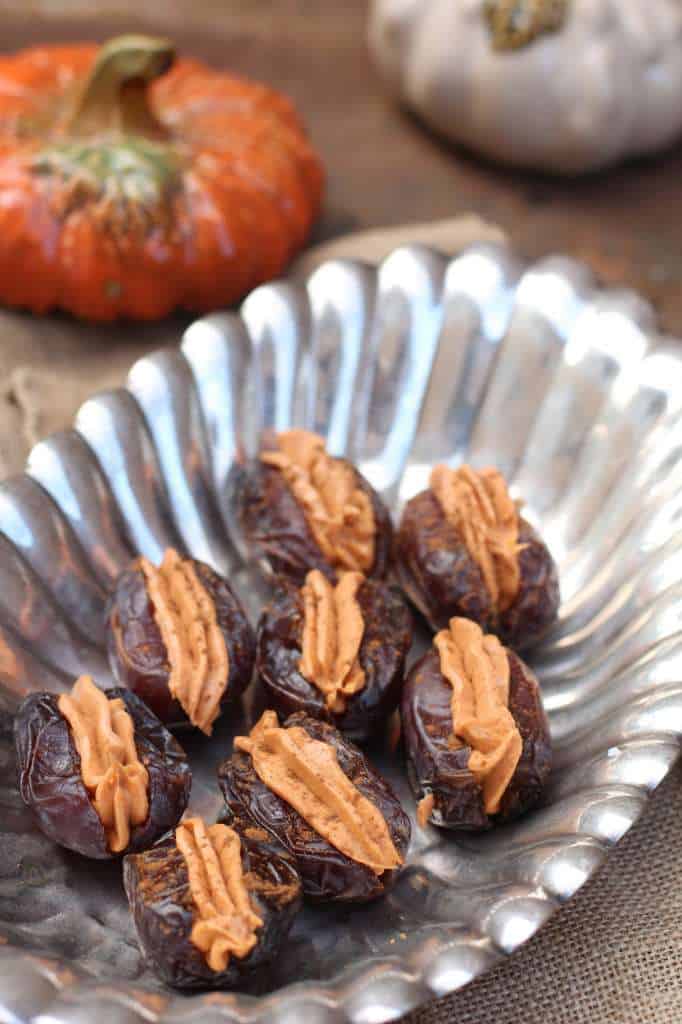 I would like to send a HUGE thank you to the Bard Valley Medjool Date Growers Association, the amazing people behind Natural Delights, the incredible Medjool Date farmers and to of course the gracious Beth Atkinson. This summit was truly amazing and an unforgettable experience!!!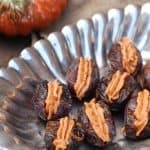 Pumpkin Spiced Cream Cheese Filled Medjool Dates
Ingredients
1

small tub Pumpkin Spice Cream Cheese

12

Medjool Dates

Cinnamon
Instructions
Cut each date down the middle (as you would a baked potato) and remove the pit.

Place cream cheese in a ziploc bag and snip the corner.

Pipe the cream cheese into each date.

Sprinkle with cinnamon and serve!

Can be made 1 day in advance, just refrigerate after making.