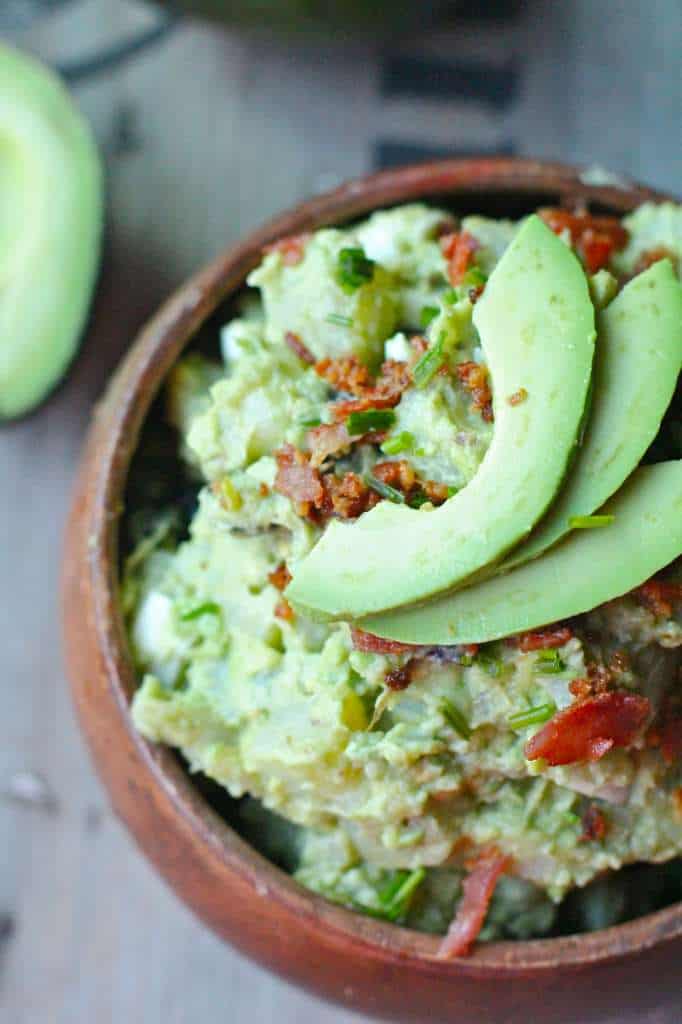 Today while grocery shopping I had a deep belly chuckle when my daughter asked, "If danishes are in season can we get some?" I guess all those times when she asked if we could buy strawberries in the middle of winter and I explained to her that they were not in season finally started to sink in!
Thankfully, when she asks to buy avocados I never have to say no, because Avocados from Mexico are always in season and always tasty!!! We eat avocados almost daily-for breakfast, lunch and dinner. My favorite way is to smash an avocado on some toast with some salt and pepper and eat it for breakfast. Just one ounce of fresh Avocados from Mexico has 50 calories and can enhance your recipes with a creamy, rich flavor that contributes nearly 20 vitamins and minerals, making it a good choice to help meet nutrient needs.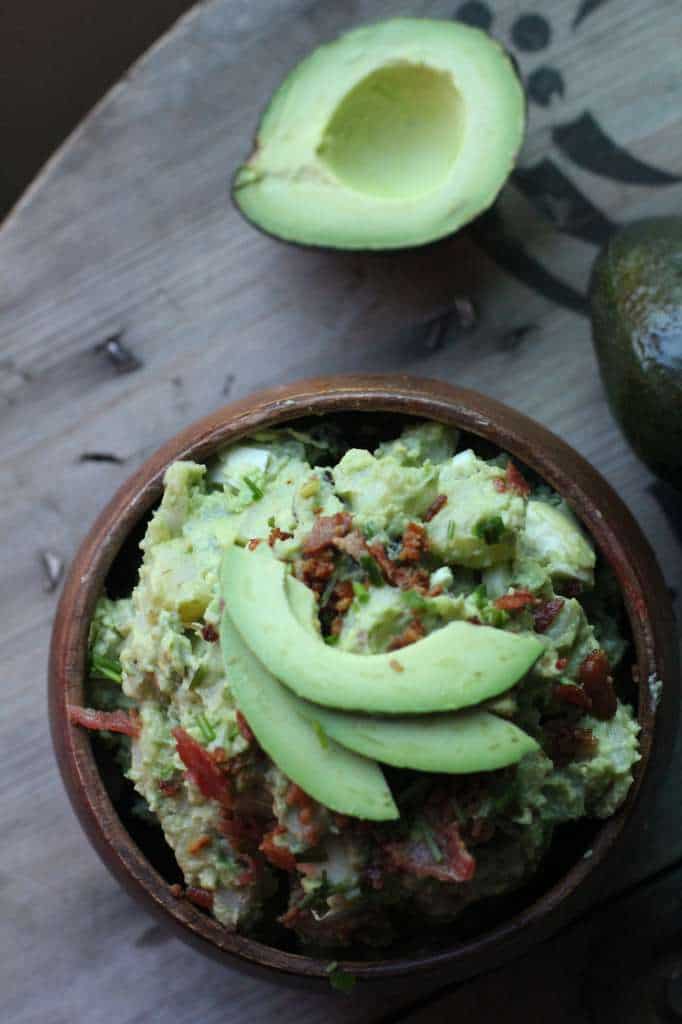 This is why I decided to green up our baseball game day spread by adding fresh Avocados from Mexico to lighten up our potato salad. By replacing more than half of the mayonnaise with creamy avocados, the calories are reduced and the flavor is creamier than ever! This is the perfect side dish to take to your next tailgating party!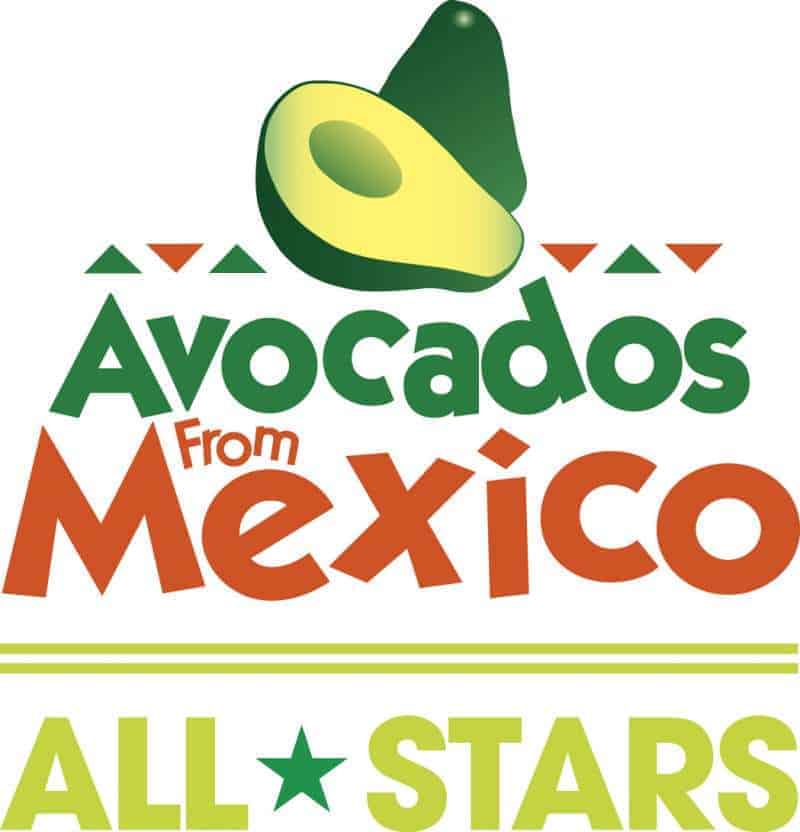 Available year-round, fresh Avocados from Mexico make any dish better, especially for game day – from sandwiches and dips, to chili, salads and more. For more recipes and ideas, check out avocadosfrommexico.com or visit their Facebook page.
Make sure to enter the Avocado All Star sweepstakes for the chance to win a $5,000 grocery gift card and while you are at it, download a coupon for (1) FREE 10-oz Ro*Tel when you buy 3 Avocados from Mexico on AvocadoAllStars.com. Sweepstakes ends October 31st. Go to AvocadoAllStars.com and join in the #AvoAllStars conversation on Twitter.
The kind folks from Avocados from Mexico want to send you an Avocados from Mexico giftpack!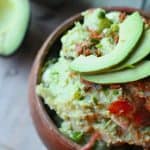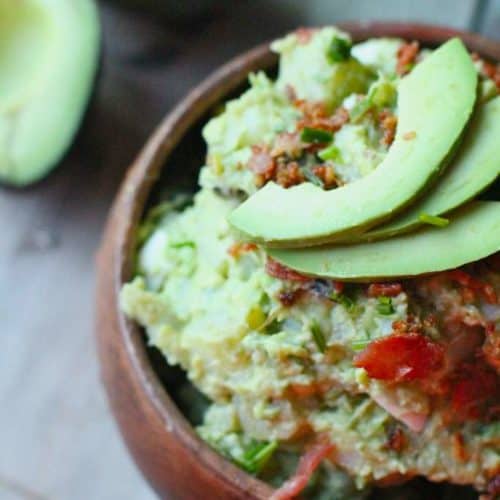 Avocado Potato Salad
Ingredients
8

medium peeled boiled potatoes

3

peeled hard boiled eggs

4

large ripe Avocados from Mexico

½

cup

mayonnaise

1

tablespoon

dijon mustard

1

teaspoon

kosher salt

1

teaspoon

pepper

1

teaspoon

paprika

½

teaspoon

garlic powder

½

onion powder

½

pound

bacon

, cooked and chopped

½

can black pitted olives

(optional)

¼

cup

diced chives or green onions
Instructions
Chop potatoes into small cubes, place in large bowl.

Slice eggs,olives, and bacon and add to potatoes.

Peel avocados and slice into small slivers.

In a separate bowl from the potatoes smash avocados.

Add mayonnaise, mustard, salt, pepper, paprika and onion and garlic powder.

Stir to combine.

Add avocado mixture to the potatoes and eggs and stir until everything is combined.

Refrigerate for at least 30 minutes before serving.

Sprinkle with chives or green onions and a few slices of avocados and serve.
I participated in this sponsored campaign for One2One Network. All opinions stated are my own.