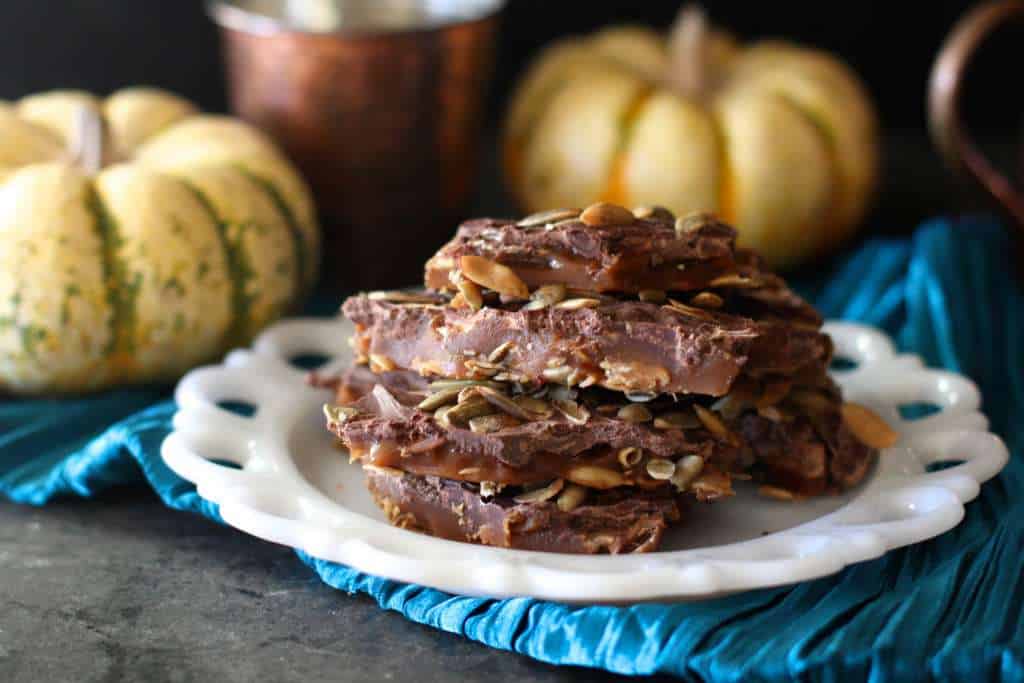 English Toffee is a holiday staple in our family. This recipe is originally my aunt's and she generously passed it on to me. Every holiday she arrives with a large platter of this candy and everyone runs to the door. Usually by the time she makes it into the kitchen, the platter is empty.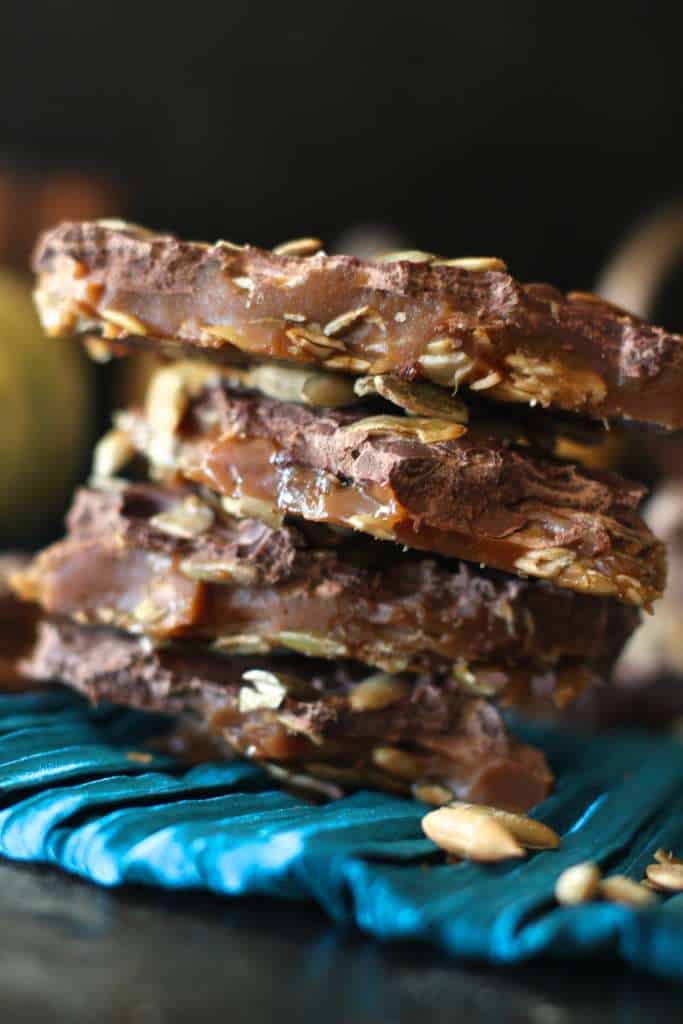 Now that our family is so large and the micro families have been formed (i.e. the aunts and uncles have become grandparents and the grandchildren have had their own children), big family get-togethers have become few and far between. This could also be attributed to the fact that I have some really narcissistic insane aunts that makes no one want to be around them. As long as I have the family recipes, good riddance I say!
This english toffee recipe is easy and almost foolproof. Provided you keep the heat low and do not let the sugar burn, your toffee will turn out perfect every time! I love making this recipe with different nuts and seeds. The addition of roasted shelled pumpkin seeds has got to be one of my favorites though!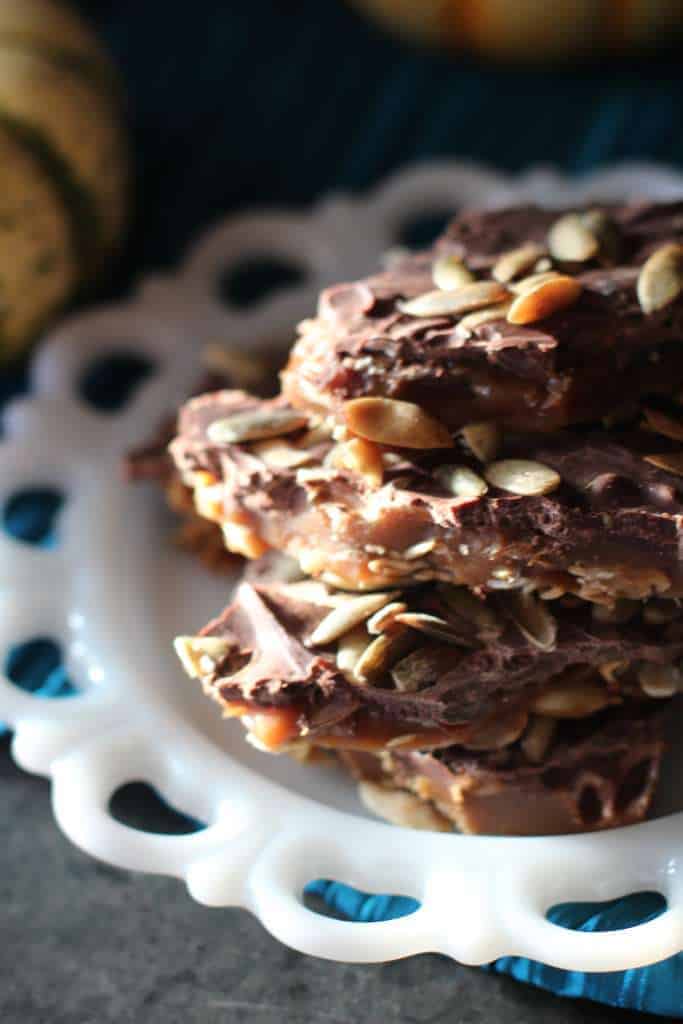 English toffee is a great gift. Make this for family and friends this holiday season!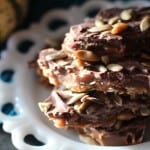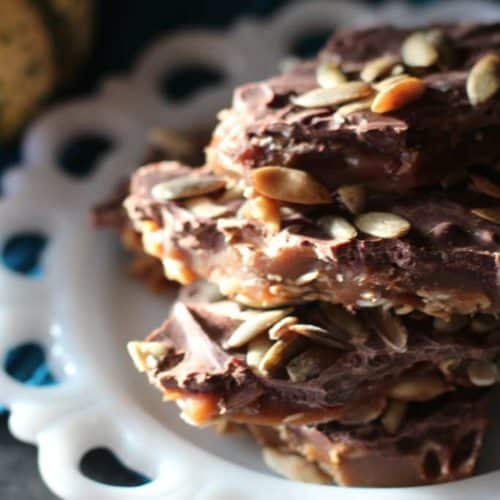 Pumpkin Seed English Toffee
Ingredients
1

lb

Plugrá European-Style Butter

1

tablespoon

water

2

cups

sugar

1

teaspoon

vanilla

2 ½

cups

roasted pumpkin seeds

, shelled

18

ounces

good quality chocolate
Instructions
Butter, or line a 11x18 cookie sheet.

Chop nuts and spread 2 cups over buttered sheet.

Put butter, water and sugar in saucepan and cook over medium high heat stirring constantly until 300 degrees f or crackled stage on thermometer.

Remove from heat, add vanilla and stir.

Spread mixture on sheet over pumpkin seeds.

Sprinkle chocolate chunks over hot toffee and let them melt for 5 minutes.

Once the chocolate has started to melt, spread with an offset spatula and sprinkle with remaining pumpkin seeds.

Allow the toffee to cool and harden for 4 hours at room temperature or stick in the refrigerator for 30 minutes.

Break apart and store in an air tight container for up to two weeks.