These stunning Pink Champagne Cupcakes are perfect for any occasion or celebration!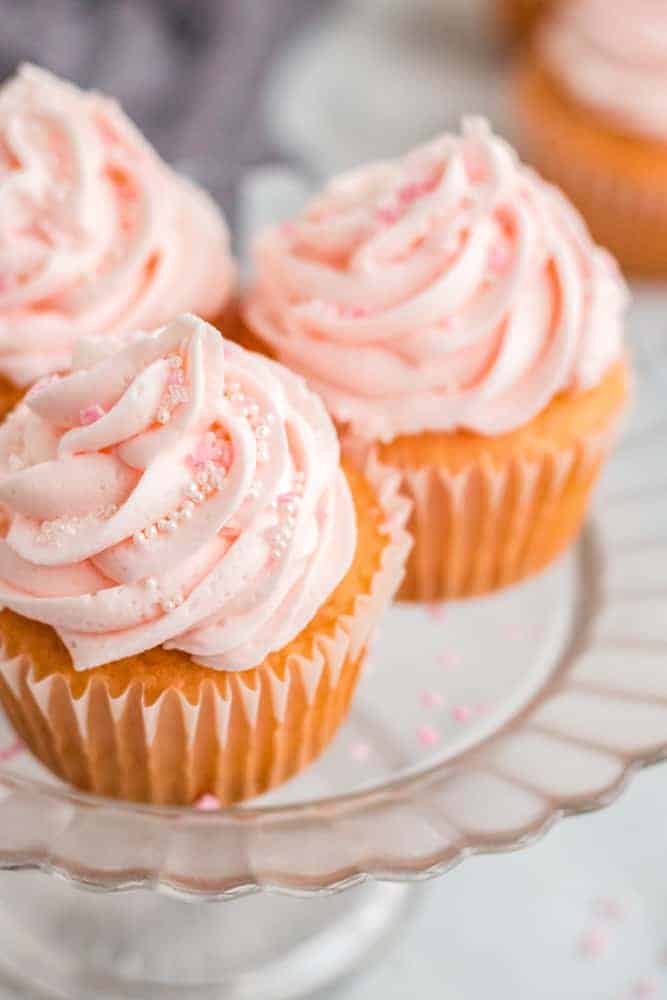 When I hear the word champagne, I immediately think of two words: celebration and luxury. And romance. (Okay, so that's three words).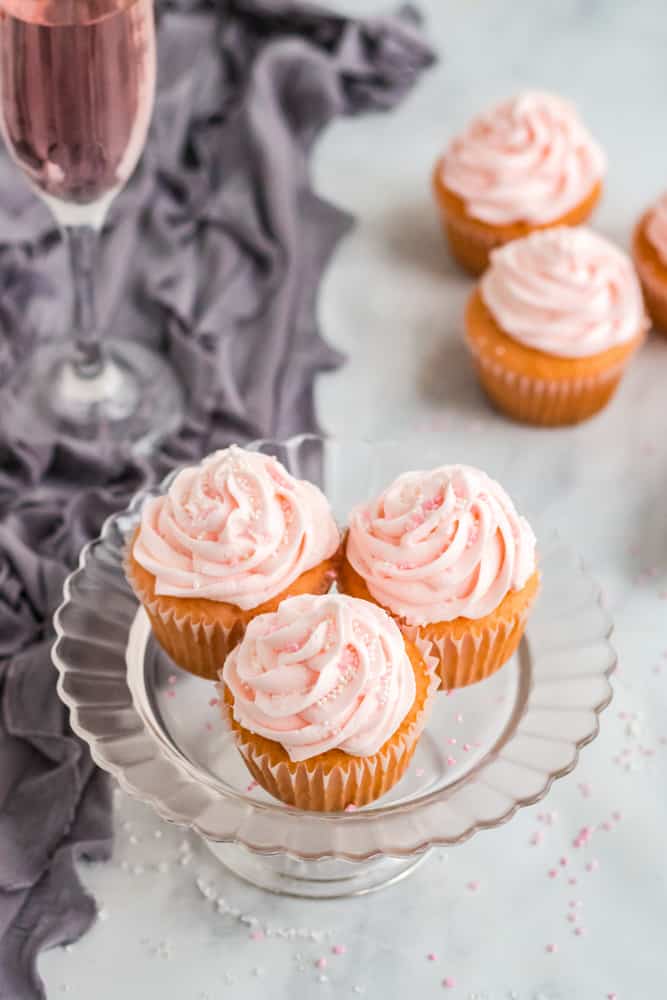 And the addition of pink champagne makes these light, fluffy and sophisticated Pink Champagne Cupcakes ideal for serving up on special occasions.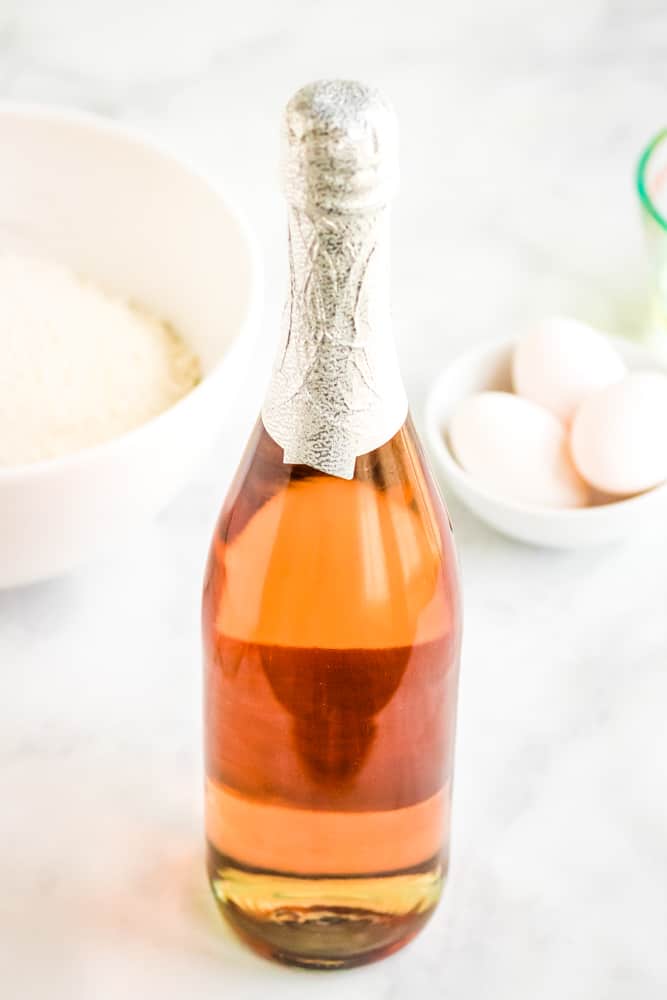 Of course, they are just the thing for Valentine's Day. Pink champagne cupcakes also make a great Mother's Day dessert and are such a fun treat for birthdays, anniversaries, even bridal and baby showers.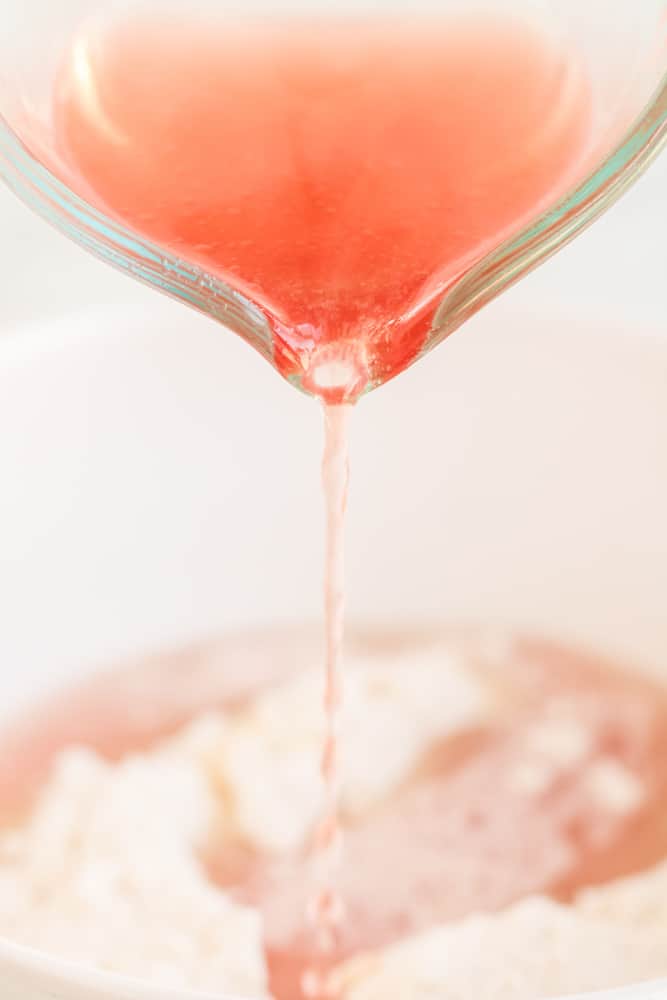 What is Pink Champagne?
Pink (or rosé) champagne, is quite simply, champagne that is made with a combination of white and red grapes. There are two ways of producing a pink sparkling wine: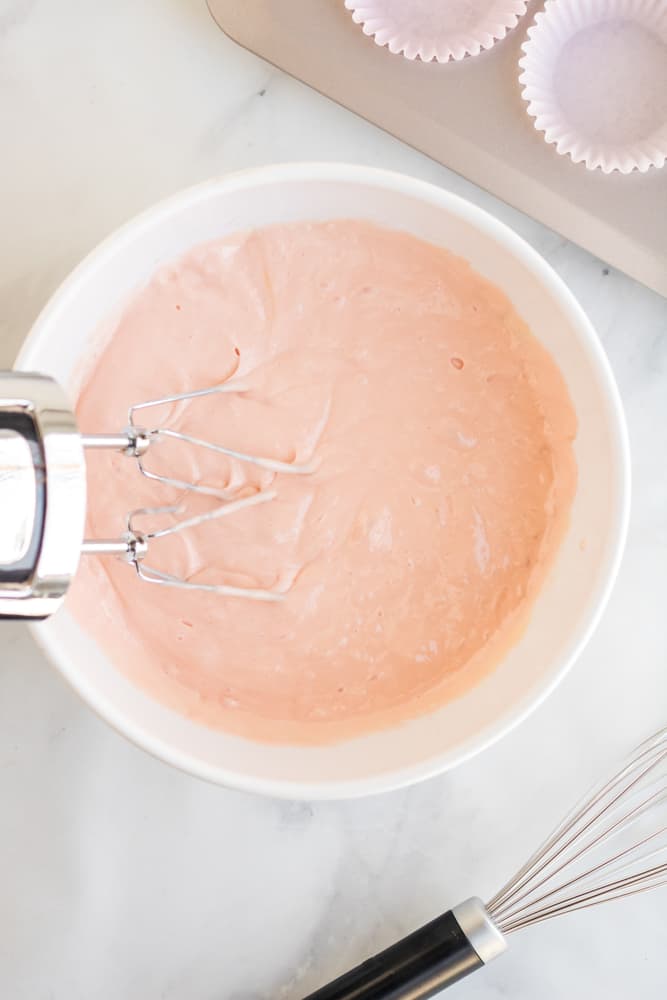 1. Blended pink champagne is the most common type of pink champagne, and is made by blending white wine with anywhere from 5% to 20% of red wine.
2. Macerated pink champagne is made by allowing the natural pigments in the grape skins to color the wine during the production process.
How To Make Pink Champagne Reduction
Since these cupcakes are made with a pink champagne reduction, they are suitable for the whole family to enjoy. And making the reduction really is simple. Just follow these easy steps:
Place 1 ½ cups of pink sparkling wine (or champagne) in a saucepan and bring it to a simmer.
Simmer for about 6-8 minutes, allowing it to reduce until there's only ¾ cup of liquid remaining.
Let the reduction cool down to at least room temperature before using.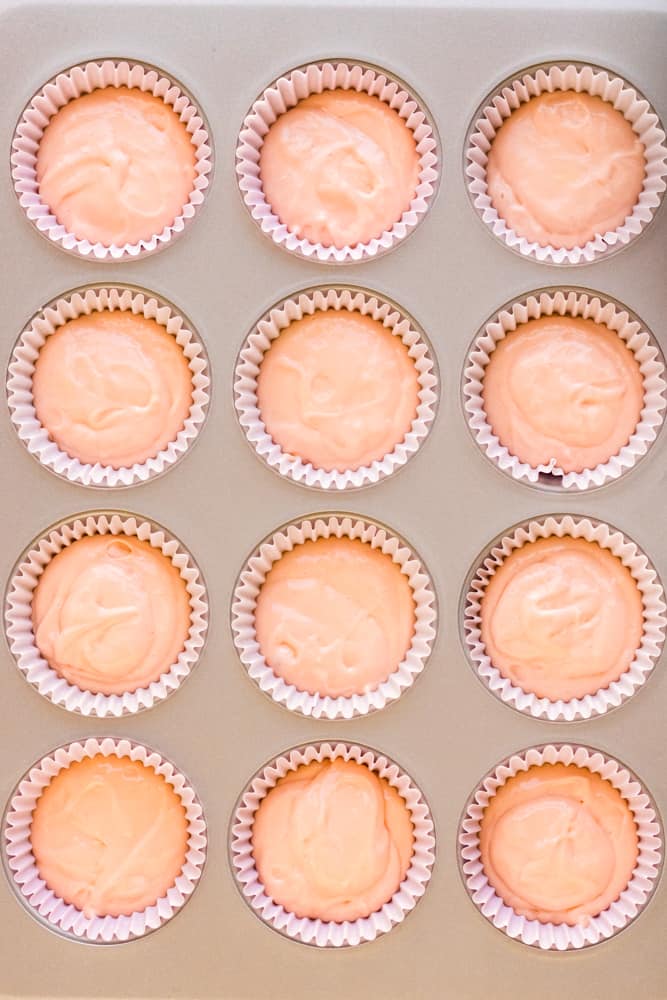 These cupcakes have a great champagne flavor, but sometimes the flavor can dull slightly during baking. If you want a very pronounced flavor, add a teaspoon of Champagne Extract.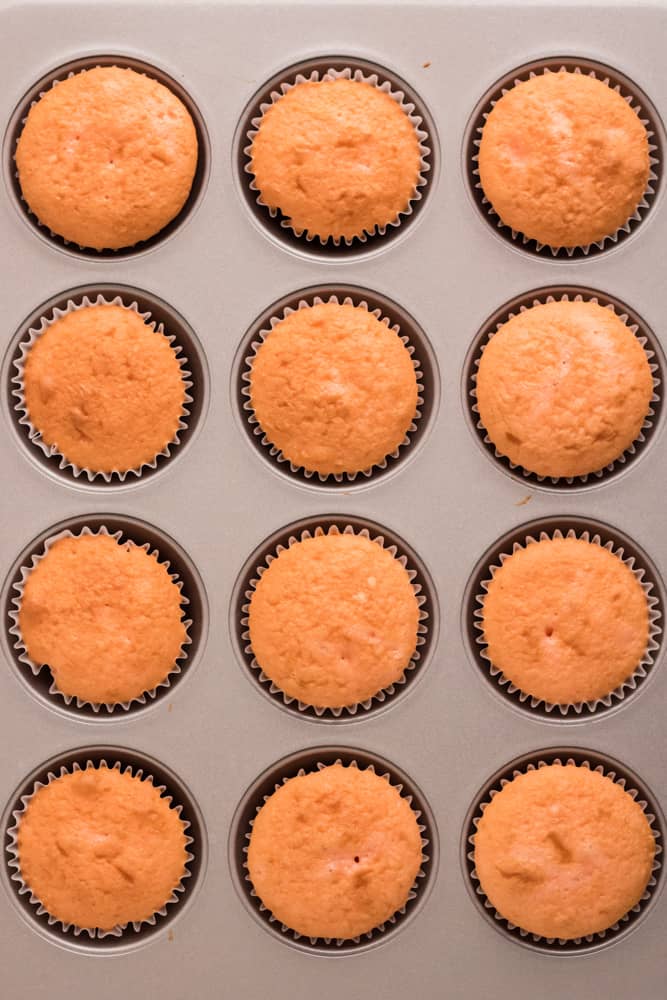 Tips for Making Pink Champagne Cupcakes
I highly recommend that you use pink food coloring gel. Red doesn't work as well in achieving that light "champagne pink" color.

A very small amount of pink food coloring gel is all that's needed. When making this recipe, I applied just a tiny dab of gel on the end of a toothpick and then swirled in. If you use any more than that, you'll end up with a bright, bubble gum pink color.

You can use any type of pink sparkling wine for this recipe. We just want to give the cupcakes that pop of spritz in the background. Because it will be reduced down during baking, the quality of the sparkling wine doesn't matter.

In order to keep the pink color pure, use a clear vanilla extract if possible.

If you prefer, you can swap the pink champagne in this recipe for sparkling grape juice.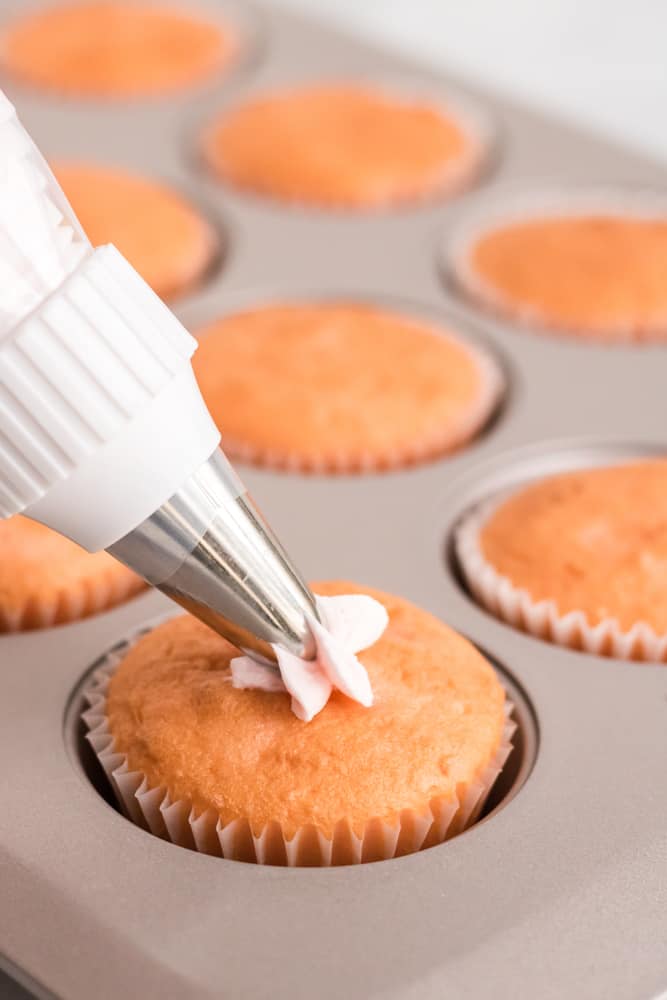 More Celebration Worthy Recipes
If you love these Pink Champagne Cupcakes, then y0u'll want to try my Strawberry Cheesecake Cupcakes, this Orange Champagne Cake, and this recipe for Fig Hummingbird Cake.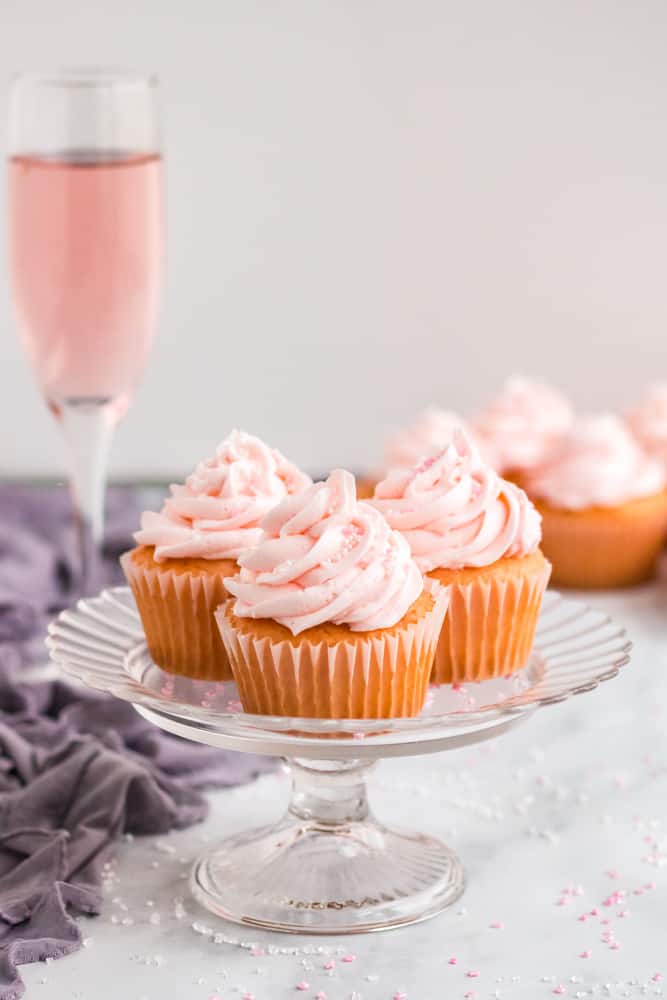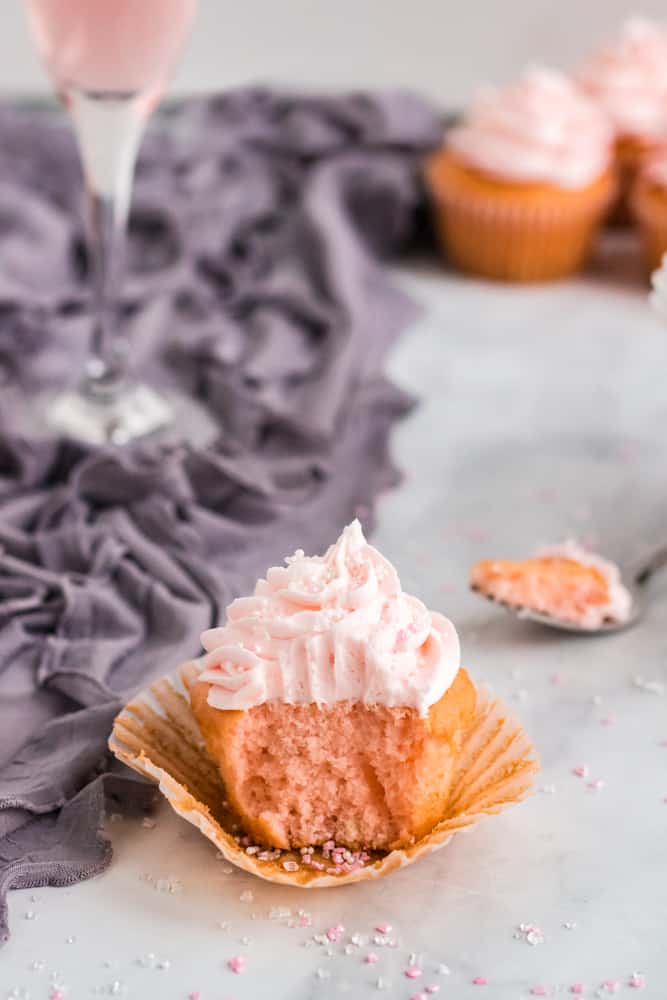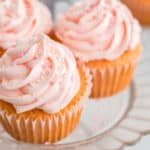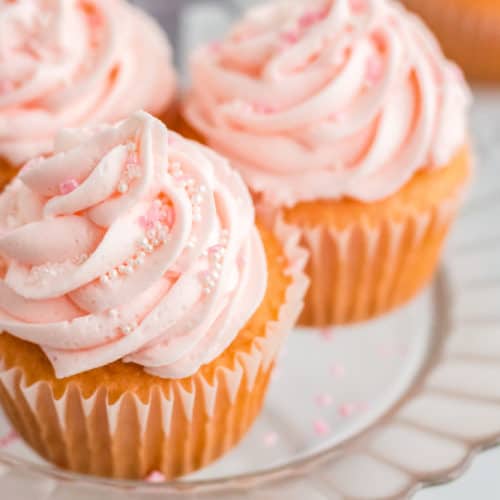 Pink Champagne Cupcakes
Delicious pink cupcakes perfect for any occasion or celebration! Don't worry, the alcohol bakes off, making these cupcakes perfect for the whole family to enjoy!
Keyword:
champagne cupcakes, pink cupcakes
Ingredients
Cupcakes
1 ½

cups

Pink Champagne or Sparkling Wine

2 ⅔

cups

all-purpose flour

1 ½

teaspoon

baking powder

¼

teaspoon

salt

½

cup

salted butter

room temperature

½

cup

vegetable oil

2

cups

granulated sugar

1

tablespoon

vanilla extract

4

large eggs

Pink food coloring
Pink Champagne Buttercream Frosting
1-2

Tablespoons

reserved pink champagne reduction

½

cup

unsalted butter

room temperature

2

cups

confectioners sugar

½

teaspoon

vanilla extract

pink food coloring

1-2

Tablespoons

milk

as needed for desired consistency

Pink Sprinkles
Instructions
Cupcakes
Preheat the oven to 325 degrees. Line two cupcake baking pans with paper liners and set aside.

Open the champagne bottle and measure out 1 ½ cups of champagne. Place in a saucepan and simmer for about 6-8 minutes and let it reduce until there's only ¾ cup of liquid remaining. Let this concentrated liquid cool down to room temperature before adding to your batter. Reserve 1-2 Tablespoons for the buttercream frosting.

In a small bowl, measure and whisk together flour, baking powder, salt and set aside.

In a separate bowl, use an electric mixer to beat butter and vanilla together until smooth and creamy.

Add sugar, vegetable oil and eggs. Continue mixing until combined.

Set the mixer to medium speed, gradually alternate between adding flour mixture and concentrated liquid champagne.

Stir until each one is almost completely combined before adding the next. Scrape down sides and bottom of the bowl as you work.

Fill cupcake liners ¾ full and bake for 18-20 minutes.
Champagne Buttercream Frosting
In a large bowl, using an electric mixer, beat butter, powdered sugar, vanilla, 2 tablespoons of the champagne reduction, and a few drops of pink food coloring, until smooth. Add milk, one tablespoon at a time, as needed to reach desired consistency.

Place frosting into a piping bag fitted with a large star tip. Pipe cupcakes and sprinkle with pink sprinkles.