Just like the at the coffee shop, these Maple Oat Scones with White Chocolate Drizzle are the perfect companion to a hot cup of coffee.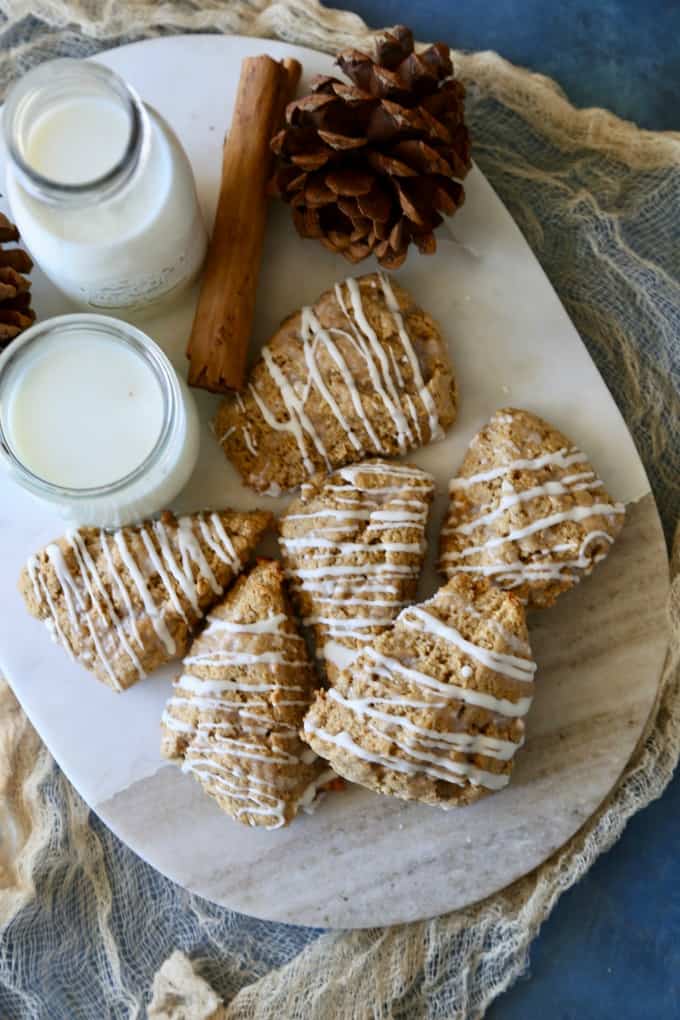 I had about an 18 month stint working as a Barista and Starbucks inside of Vons. One of my favorite treats that we sold was Maple Oat Scones. At the time, the stores inside of grocery stores were getting their pastries from a different bakery. I swear they were better.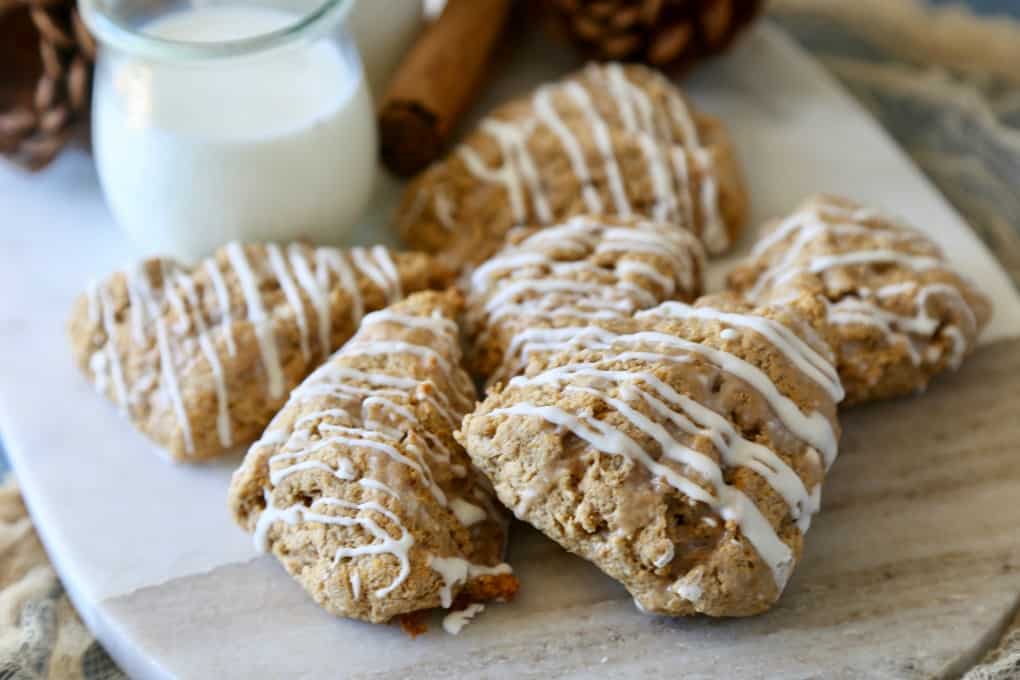 Anyway, after quitting working there, I find that I only really visit the coffee shop when I am not at home and in desperate need of caffeine, and during Pumpkin Spice Latte season. You will never find me ordering a pastry there anymore! At those prices I can make an entire batch!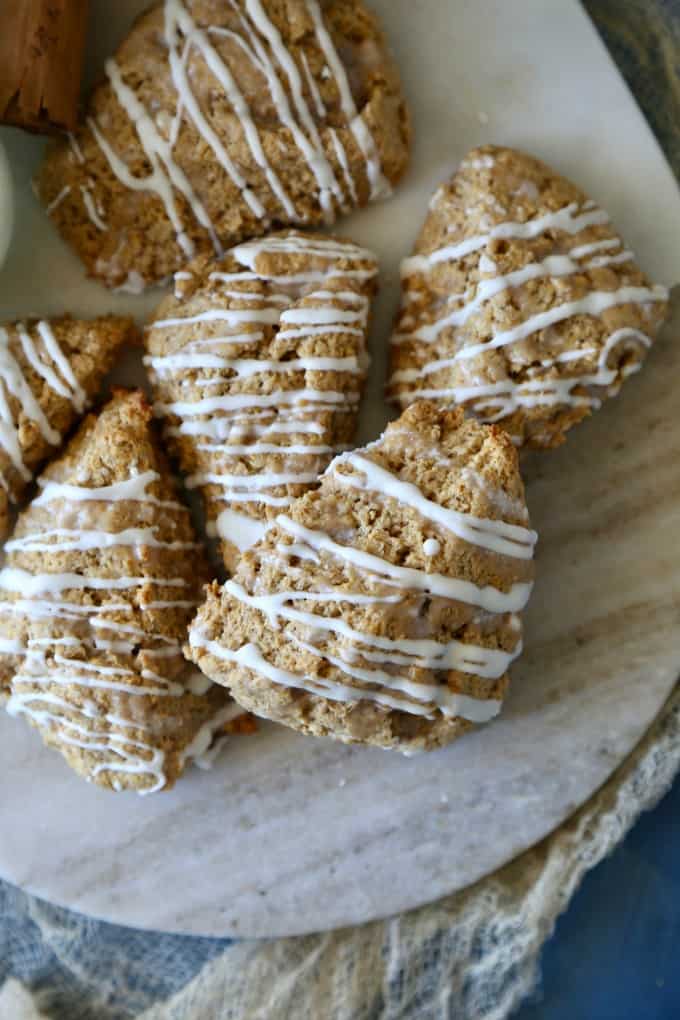 The other day I had a craving for the buttery scones. Since the are so easy to make, I quickly whipped up a batch. They were the perfect companion to my cup of Nespresso and an impressive snack with my mom friends. This is pretty much the only way I try to impress my friends.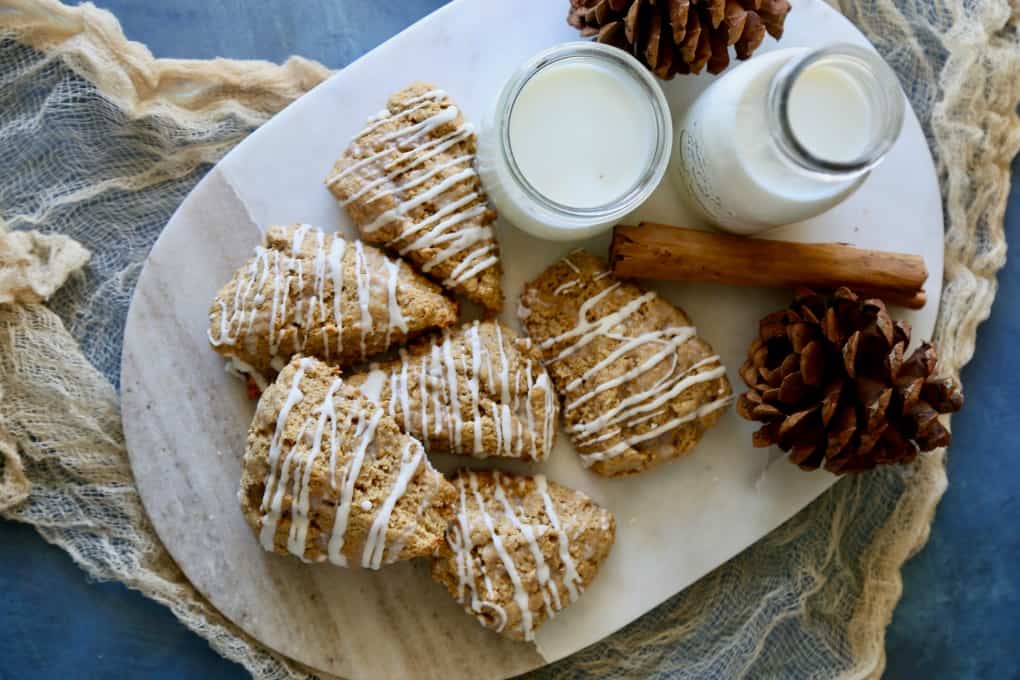 The next time you want a delicious fall snack, need a quick gift, or just want to bake, make a batch of these Maple Oat Scones! Check out my other Fall favorites below the recipe! Enjoy!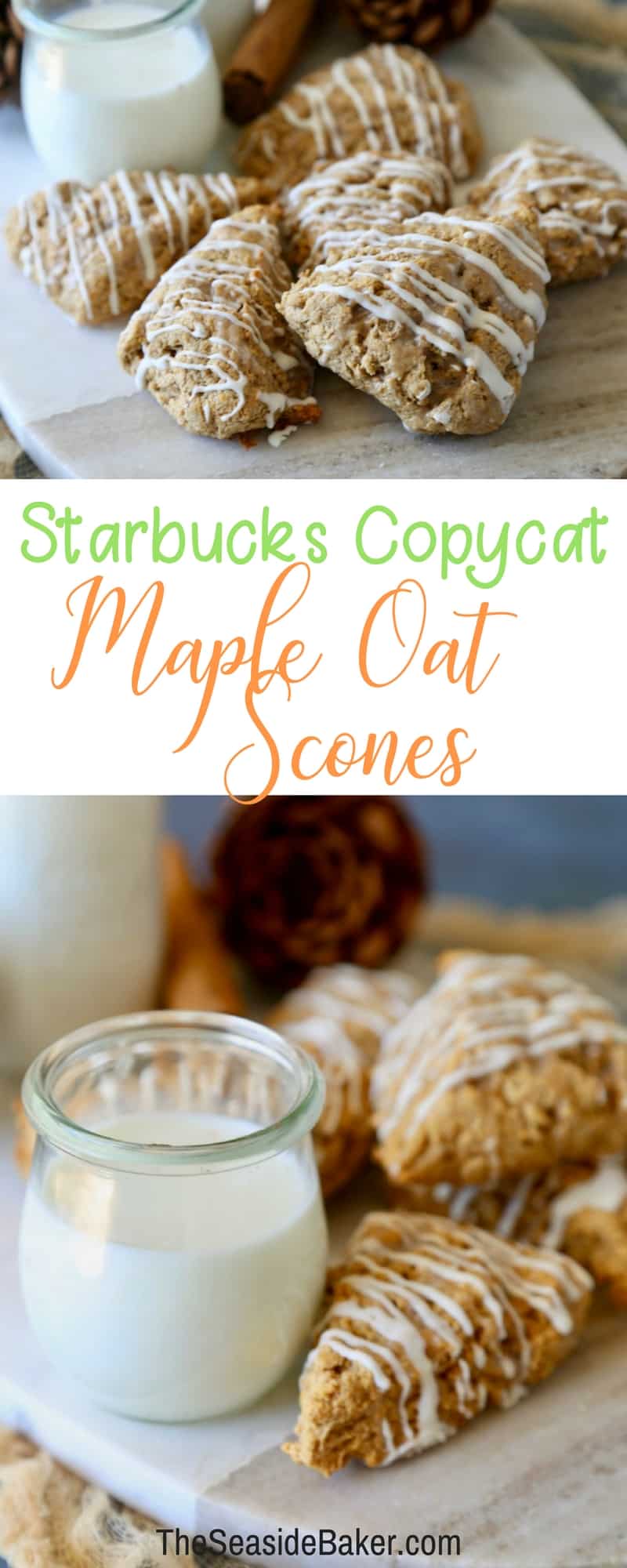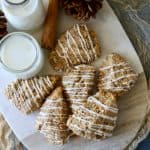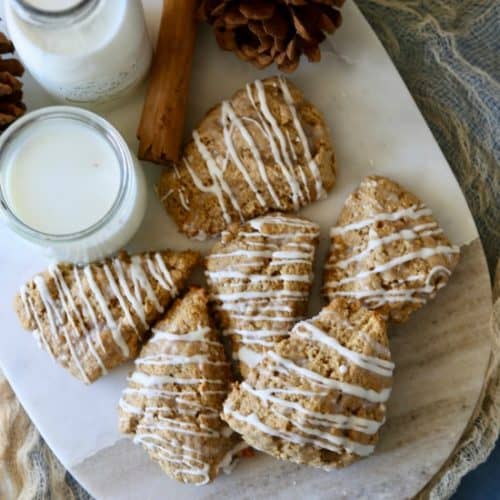 Maple Oat Scones
Just like at the coffee shop, these scones are best served with a hot cup of coffee or tea.
Ingredients
Scones
2

cups

all purpose flour

½

cup

oats

raw

½

cup

sugar

½

teaspoon

salt

½

teaspoon

baking soda

1

teaspoon

baking powder

8

tablespoons

1 stick cold butter, cut into small slices

⅔

cups

heavy cream

2

teaspoons

vanilla extract

¼

cup

maple syrup

1

egg

1

tablespoon

cream for basting
Glaze-
1

cup

powdered sugar

1

teaspoons

vanilla extract

½

tablespoon

maple syrup

2

teaspoons

milk

White chocolate

melted
Instructions
Preheat oven to 400 degrees. Line baking sheet with parchment paper.

In the bowl of your food processor, pulse together flour, oats, sugar, salt, baking powder and soda.

Add cold butter slices and pulse until small clumps form. Do not over mix.

Add cream, vanilla, maple syrup, and egg, and pulse until just combined. Dough will be crumbly.

Form dough into a large disk and slice into 6-8 wedges.

Carefully separate wedges and place on baking sheet.

Baste with heavy cream.

Bake scones for 12 minutes or until the edges begin to turn golden.

Cool completely before icing.

To make the glaze, combine powdered sugar, extract, and milk, and mix until smooth.

Top each cooled scone with 1 tablespoon of glaze then drizzle with white chocolate.

Enjoy immediately or place in an airtight container in the fridge for up to two days.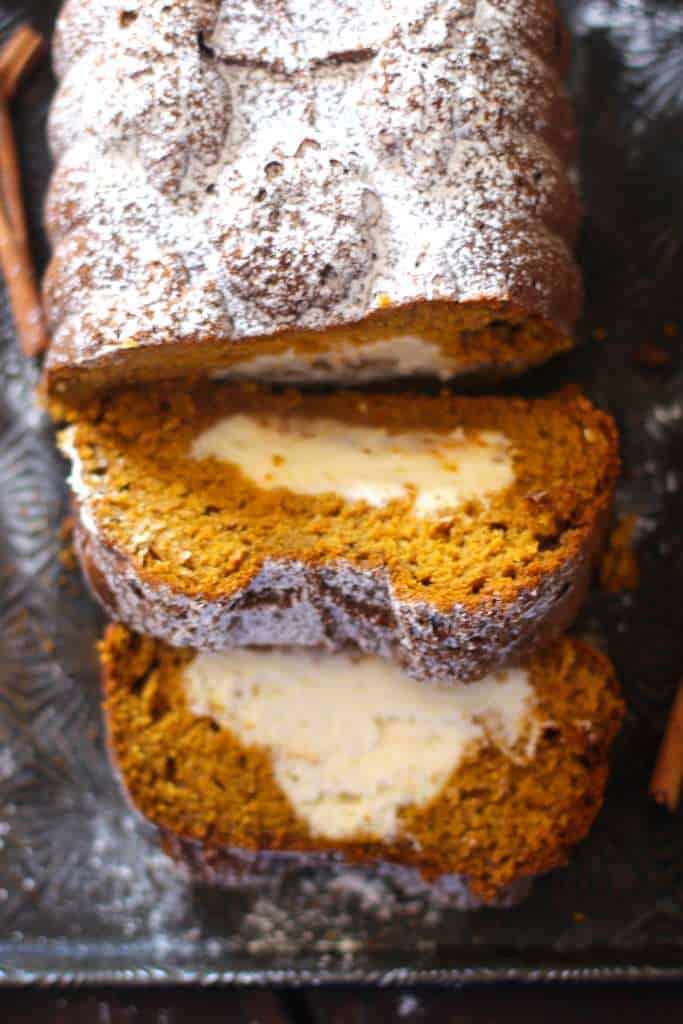 Quick Pumpkin Swirled Breakfast Bread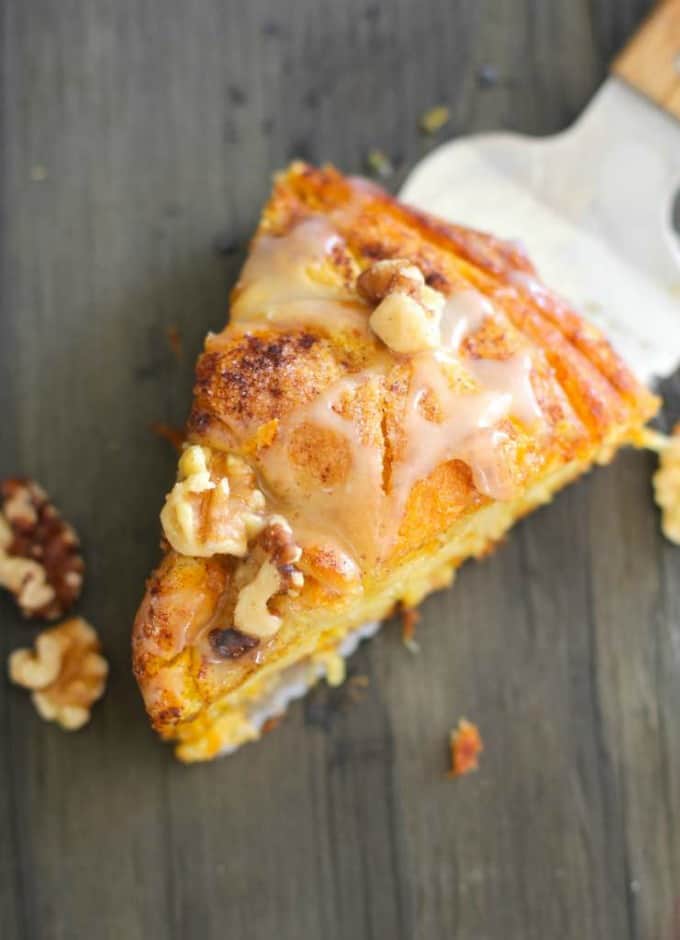 Apple Brown Butter Bundt Cake-