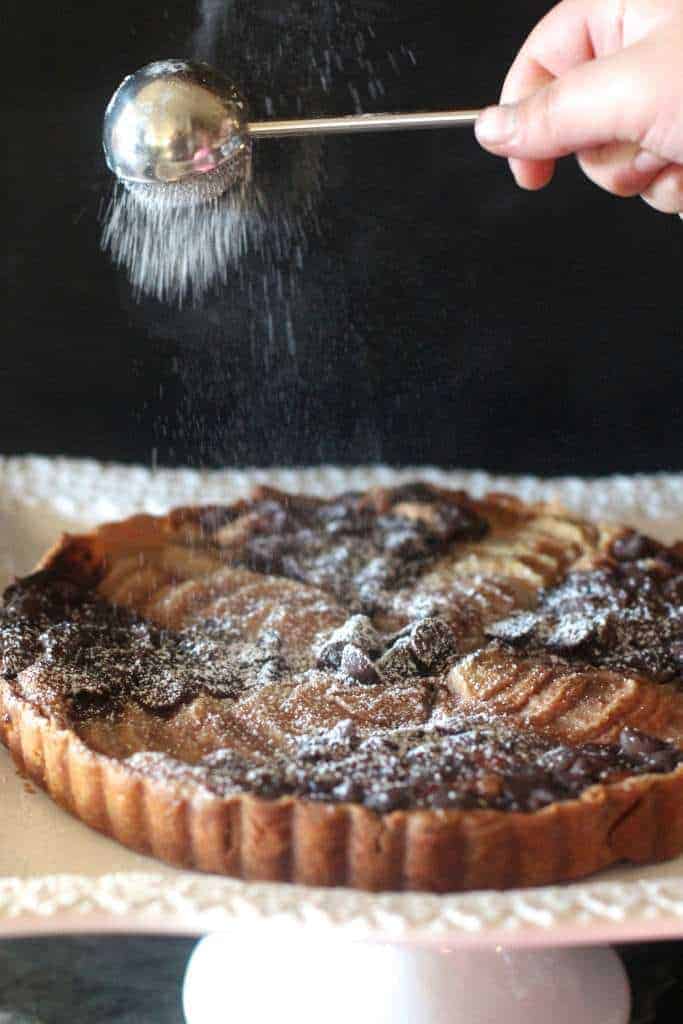 Valentine's Day is just around the corner. Celebrate your love for someone special with this Maple Chocolate Frangipane Tart!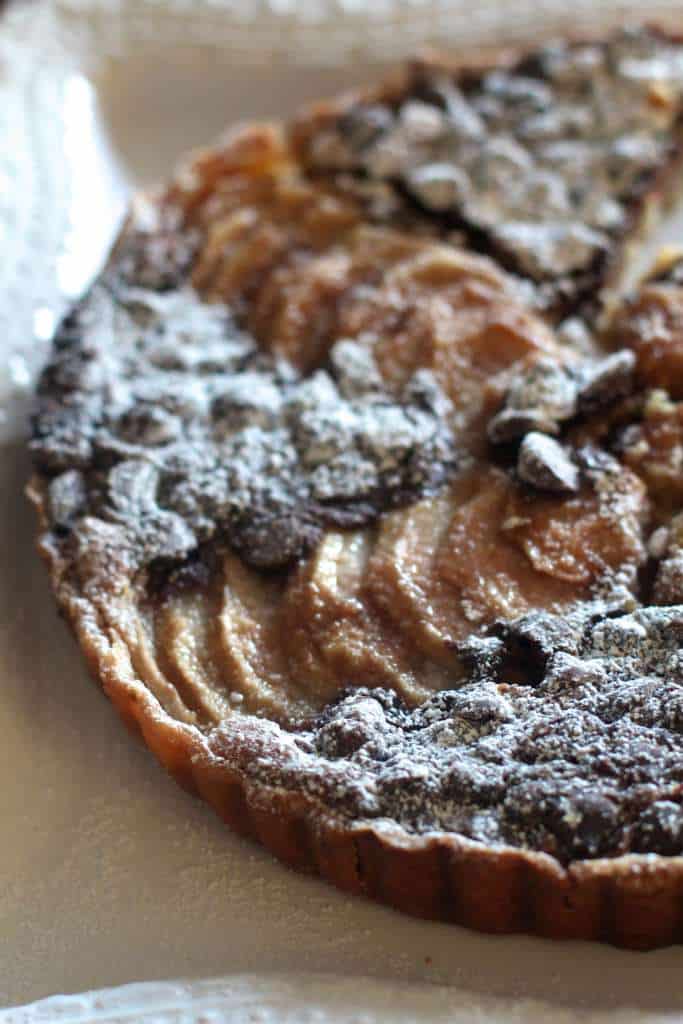 This tart has been taken to a whole new level using  SEVA Maple Water. Fresh pears are delicately poached in nourishing pure maple water that has been extracted from Quebec's Laurenation Forest.  The water has no added preservatives, sugar, or water. It contains over 46 bioactive nutrients including phytonutrients, which can only be found in tree water. SEVA is chock full of antioxidants, electrolytes, and helps boost your immune system.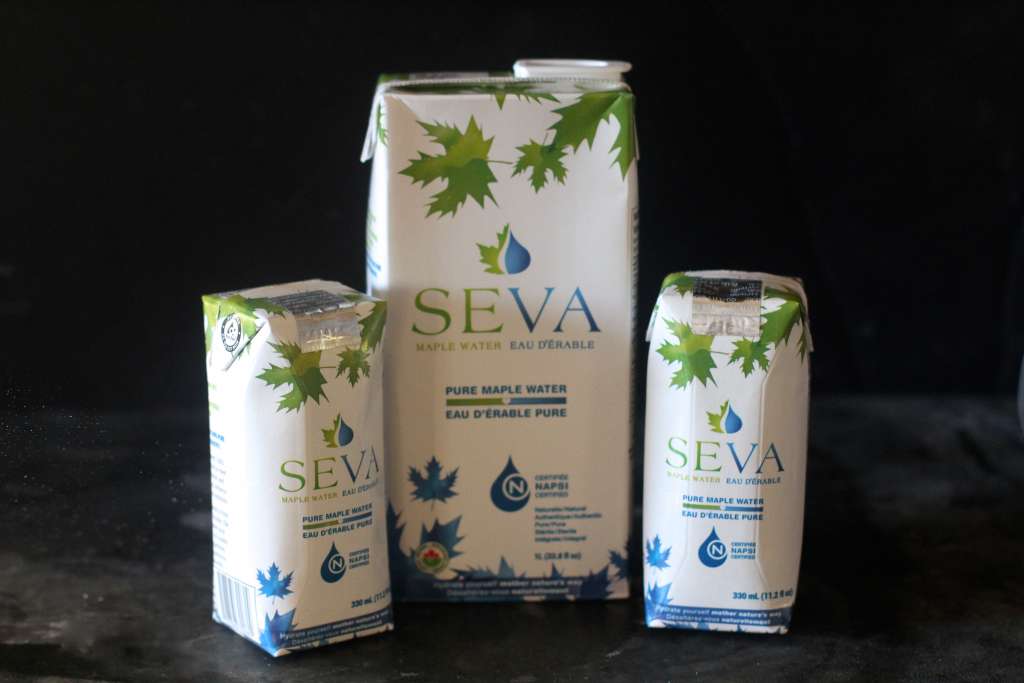 The water has a slightly sweet taste and is delicious served cold. It is also a great base for a cocktail! Because the water is derived from 100% maple sap, I thought it would be perfect for poaching pears. I placed the pears in the pan and added the water...and that's it! Since the pears and maple water are naturally sweet, there was no need to add any extra sugar. I also replaced the water in the pie dough recipe with SEVA Maple Water which resulted in a sweet maple after taste.
Combined with ground almonds and chocolate, this tart has made it up to one of our top 10 favorite desserts. Each bite was so full of flavor. If you are planning a romantic evening home this Valentine's Day, I highly suggest that this be the dessert!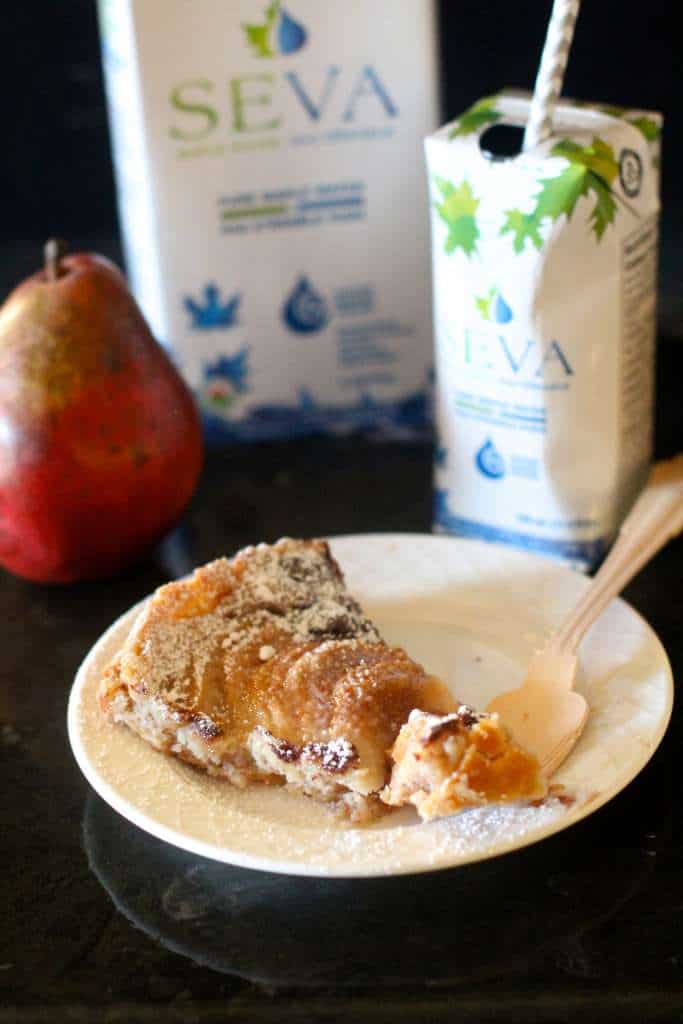 To learn more about SEVA Maple Water, find other recipes, or locate a store near you, visit www.drinkseva.com and follow them on social media @drinkseva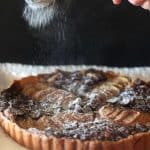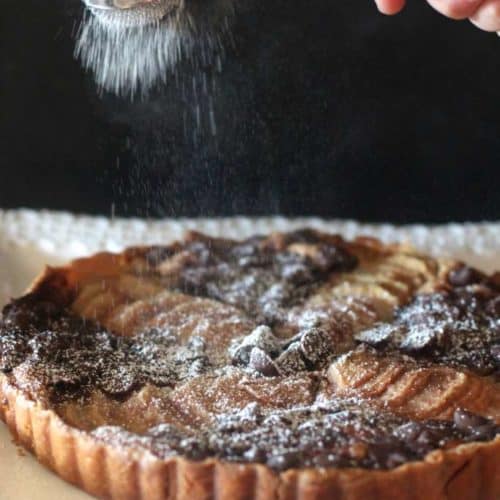 Maple Chocolate Pear Frangipane Tart
Ingredients
Crust:

1

cup

cold butter

, cubed

½

cup

powdered sugar

2

cups

all purpose flour

¼

teaspoon

baking powder

2

teaspoon

SEVA Maple Water

, ice cold

Pears:

3

Pears peeled

, cored, and sliced in half (I like Bosc, but you may us any pear that is firm and ripe.)

1

quart

SEVA Maple Water

Almond Mixture:

1

cup

Almond Flour or Almond Meal

1

cup

Powdered sugar

1

egg

1

teaspoon

almond extract

1

cup

chocolate chips
Instructions
To poach the pears, heat the SEVA water in a large saucepan.

Carefully add the pears to the liquid and cover the pan.

Maintain the liquid at a very low boil and simmer the pears until cooked, about 15 to 20 minutes.

Once cooked, remove the pan from the heat and allow the pears to cool in the liquid.

For the crust:

In a food processor pulse flour, powdered sugar and flour until combined.

Add butter, one cube at a time, until combined. Add water and pulse until the dough forms a ball in the food processor.

Refrigerate dough for one hour.

On a floured surface roll out dough into your 9 inch pie or tart pan.

Par bake the crust at 325 degrees for 10 minutes.

Allow to cool for 10 minutes before adding filling.

To make the filling, combine almond flour, powdered sugar, egg, and almond extract in your food processor. Blend the ingredients until they are fully combined.

Spread filling on the bottom of the cooled crust.

Slice pears and place on filling.

Sprinkle tart with chocolate chips.

Bake tart in a preheated 350 degree oven for about 20 minutes.

Sprinkle with powdered sugar and serve warm or at room temperature.
This post has been sponsored by SEVA Maple Water. All opinions are 100% my own.