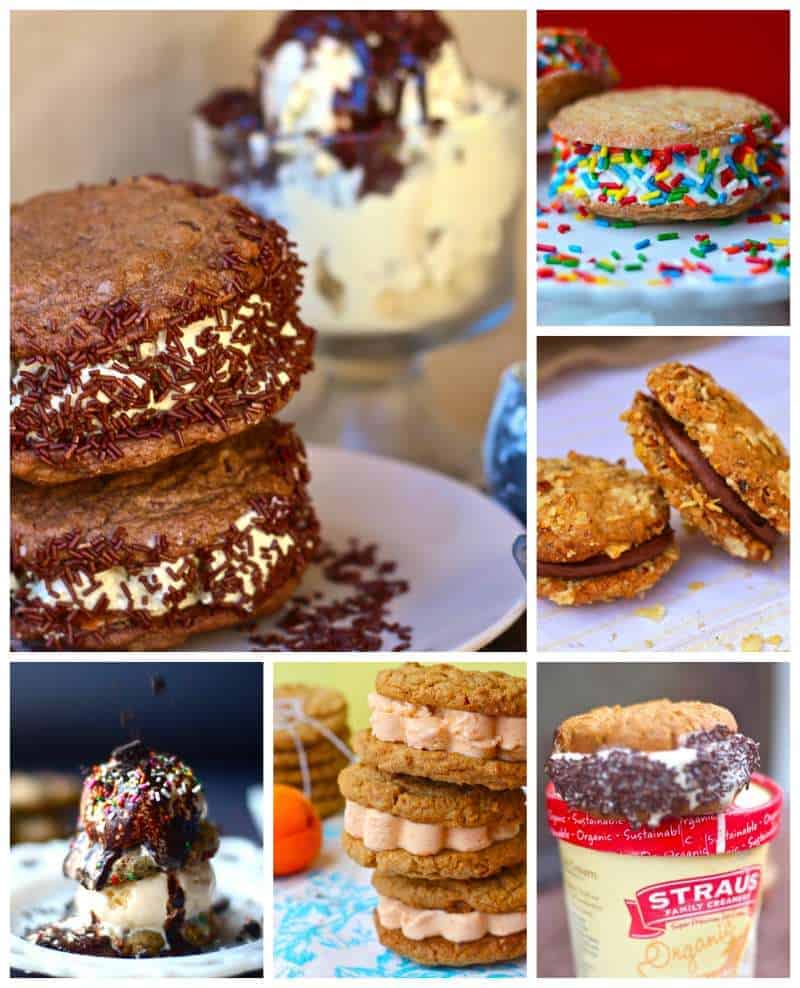 It's National Ice Cream Day and since one of my favorite desserts is an Ice Cream Sandwich, I thought I would share some of the recipes that I concocted over the past year.  Enjoy!
Double Chocolate Chip and Coffee Ice Cream Sandwiches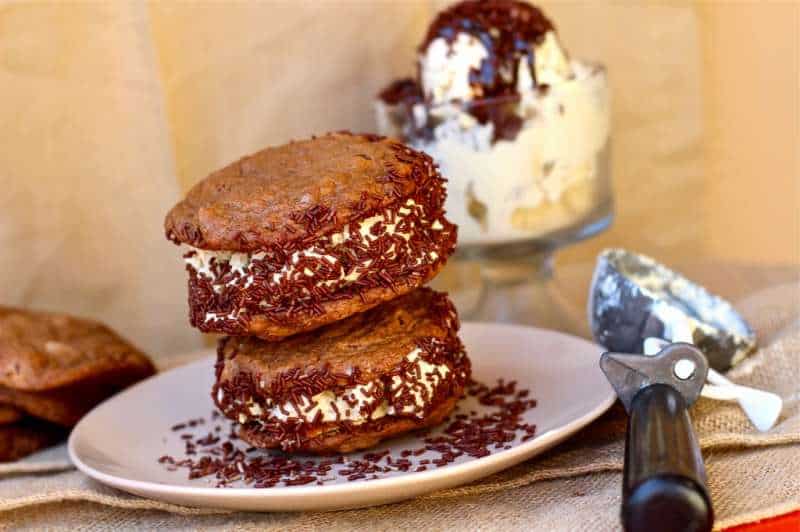 Nutella was originally sandwiched between these delicious Potato Chip Cookies but I would suggest some Salted Caramel Ice Cream!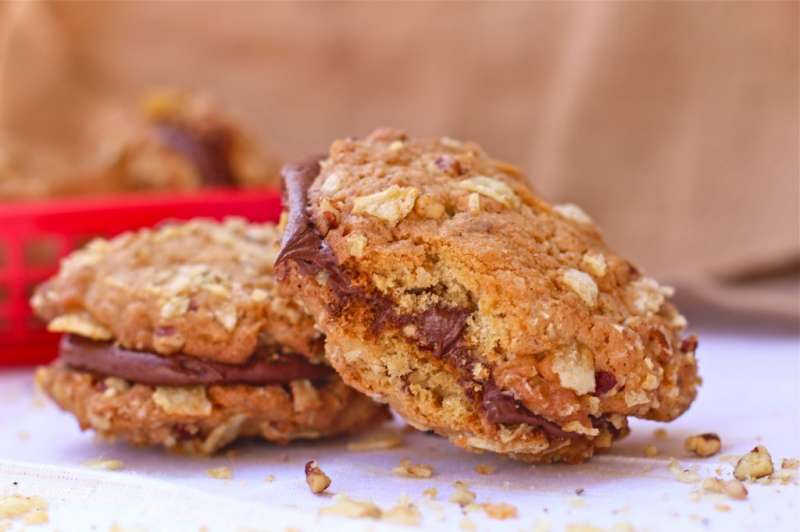 Biscoff (Cookie Butter) Oatmeal Cookie and Apricot Almond Ice Cream Sandwiches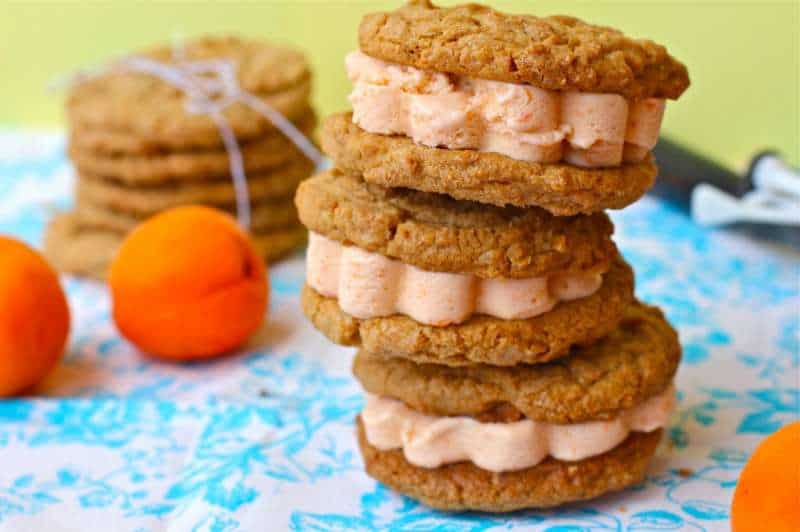 Oreo Funfetti Cookie Sandwich Sundae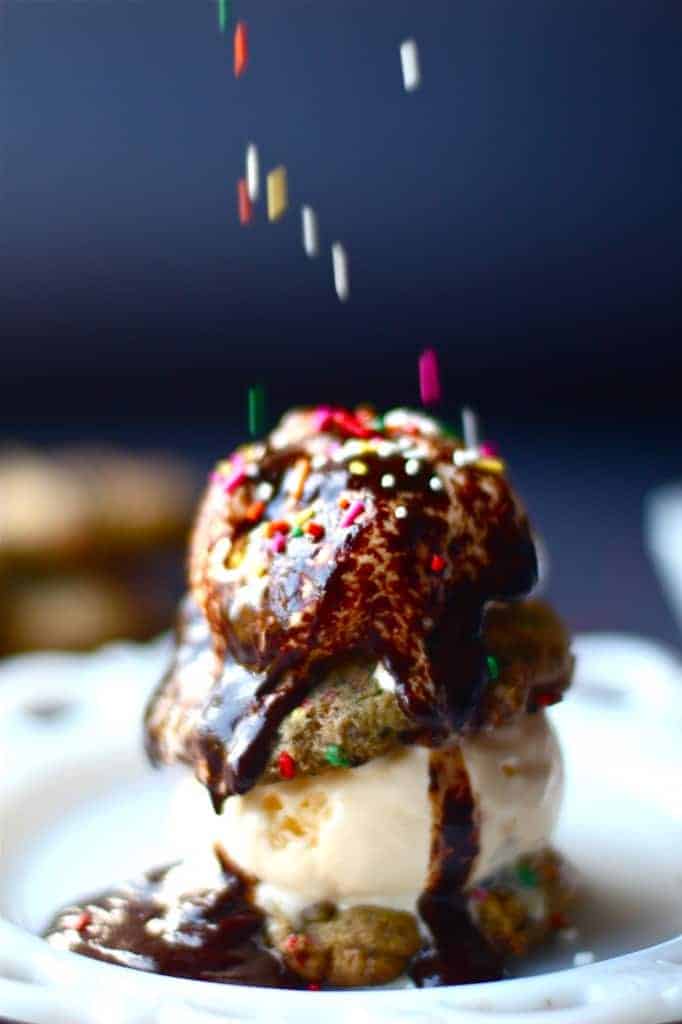 Chai Snickerdoodles and Cinnamon Ice Cream Sandwiches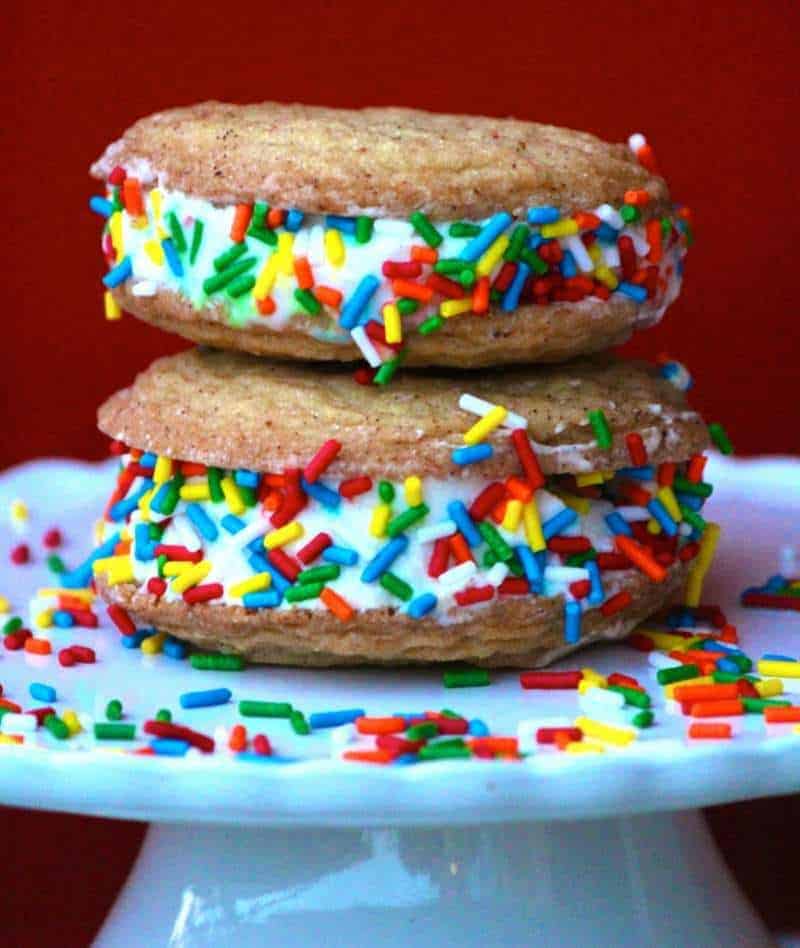 Perfect Peanut Butter Cookies with your choice of ice cream!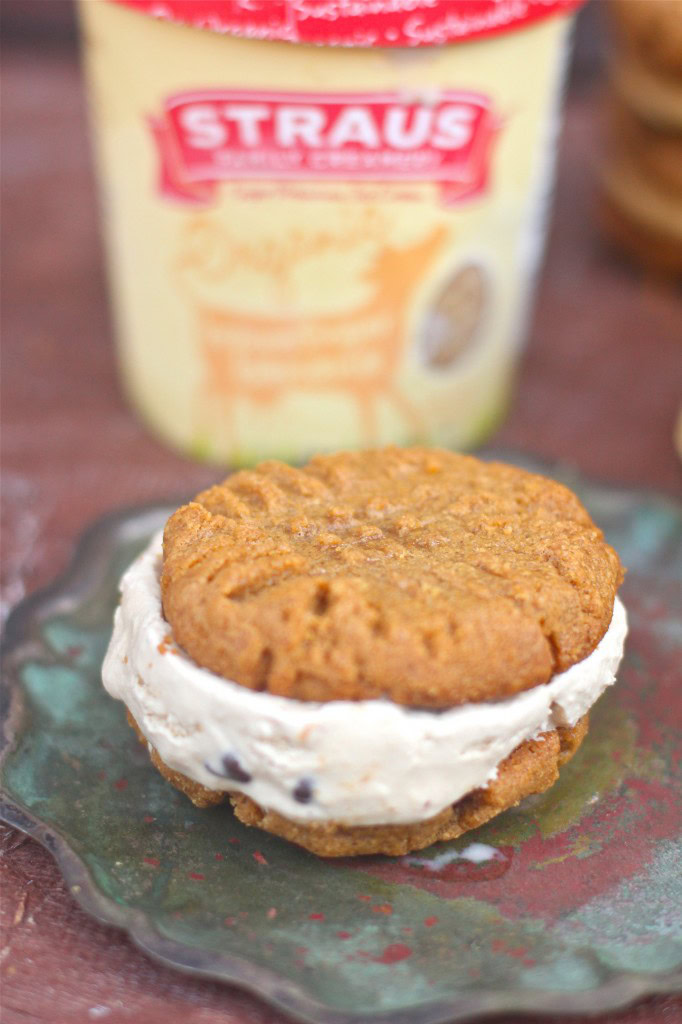 Happy Summer!