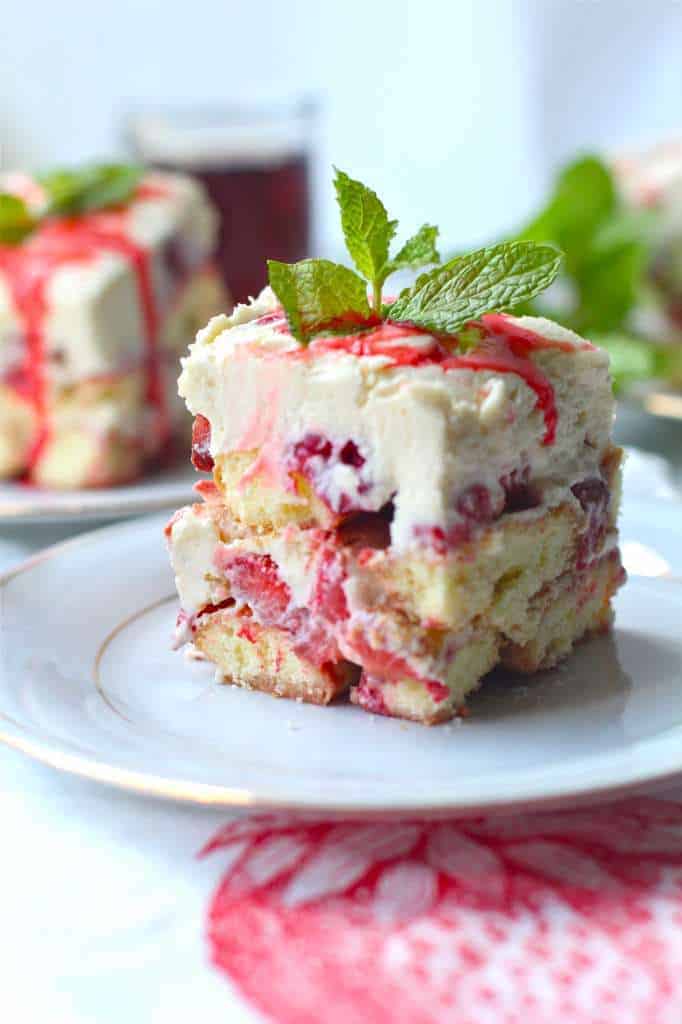 I am a sucker for good deals, and tend to stock up a bit too much. Now this is great for items that have a long shelf life, however for items such as produce, not so much. That's why when awesome sales come along like Whole Foods Market's one day only sale on organic strawberries, I quickly go through my repertoire of recipes to use the items on. This was perfect!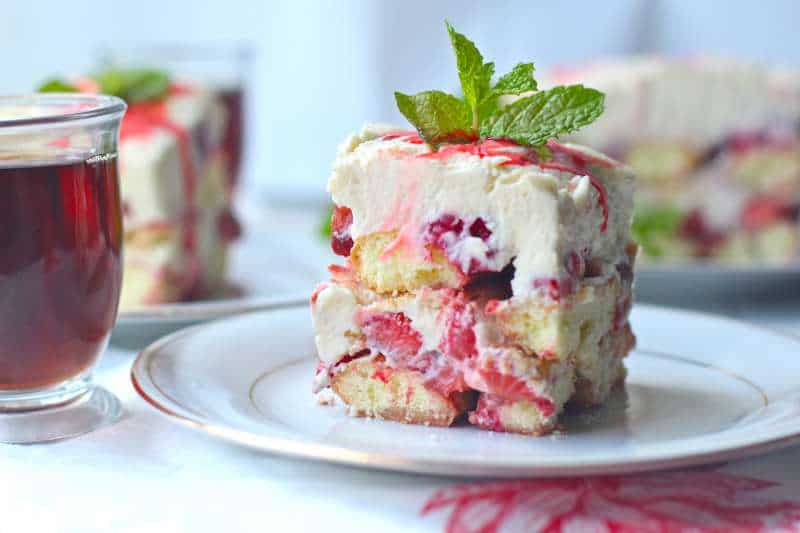 The perfect dessert for a hot summer day. Why you ask, well not only is it light and refreshing, but it is a NO BAKE dessert. Double Score. It also is fairly quick to assemble. Now we have talked about the amazing results to adding balsamic vinegar here and here, but I will reiterate it again. Balsamic vinegar brings out this amazing sweetness from the strawberries, leaving no residual balsamic flavor. Trust me on this. It works wonders!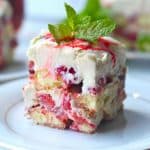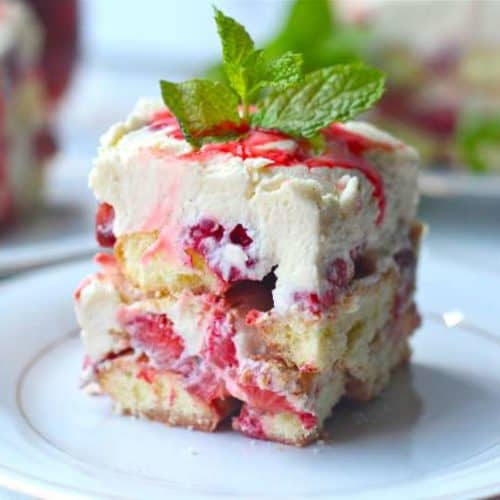 Balsamic Strawberry Tiramisu
Ingredients
1

package Lady Fingers

12

ounces

mascarpone cheese

½

cup

heavy whipping cream

¼

cup

powdered sugar

1

teaspoon

vanilla extract

2 ½

cups

diced strawberries

2

tablespoon

sugar

2

tablespoon

balsamic vinegar

Mint leaves for garnish
Instructions
Dice your strawberries and place in bowl.

Combine sugar, strawberries, and balsamic vinegar in the bowl and set aside.

Allow to marinate for at least an hour.

In the bowl of your mixer, combine mascarpone cheese, heavy cream, powdered sugar and vanilla. Mix until combined and smooth (about 30 seconds).

Line a 9x4 ½ (standard size) loaf pan with saran wrap.

Place on layer of Lady Finger cookies on the bottom the the pan.

Spread 1 ¼ cup of the diced strawberries (and juice) over the Lady Fingers.

Spread half of the mascarpone mixture on top of the strawberries.

Repeat layers.

Cover with saran wrap and refrigerate for at least 3 hours but preferably overnight.

Remove tiramisu from pan and slice and serve. Garnish with mint leaf.