This Easy Apricot Cake has a light custardy base and is layered with sweet fresh apricots and sprinkled with sugar that caramelizes during baking.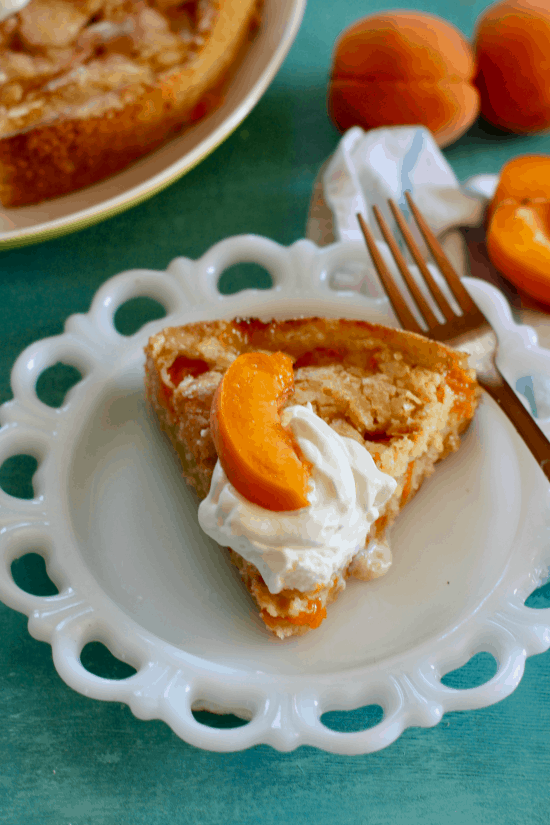 I am still learning the algorithms of Facebook and Instagram, something I thought I would never say! While I may be still learning the ropes, clearly Facebook knows me and knows what I like.
It shows me this French Strawberry Cake video recipe daily. Clearly it understand my eating habits and cravings.
Facebook is not good for a diet!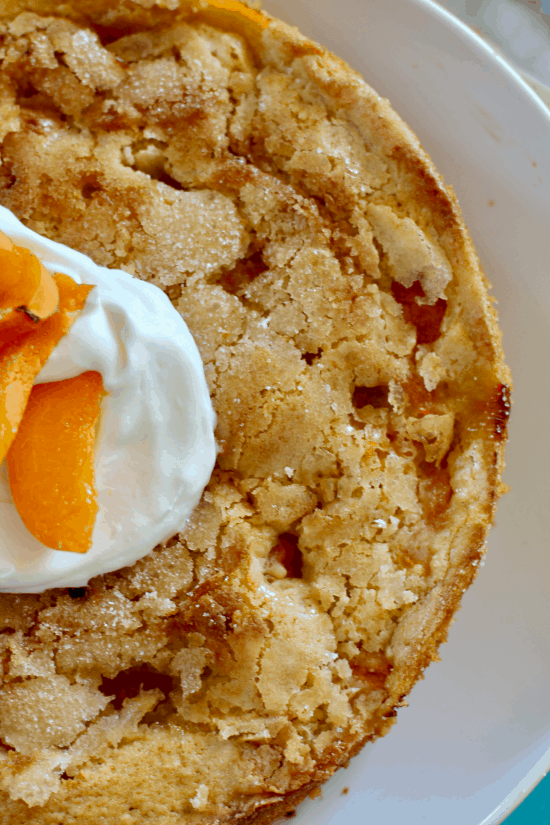 Anyway, after seeing this video like 100 times, I finally decided to make the cake. However, I thought you guys my kill me if I post yet another berry recipe, so I changed it up and used some fresh apricots.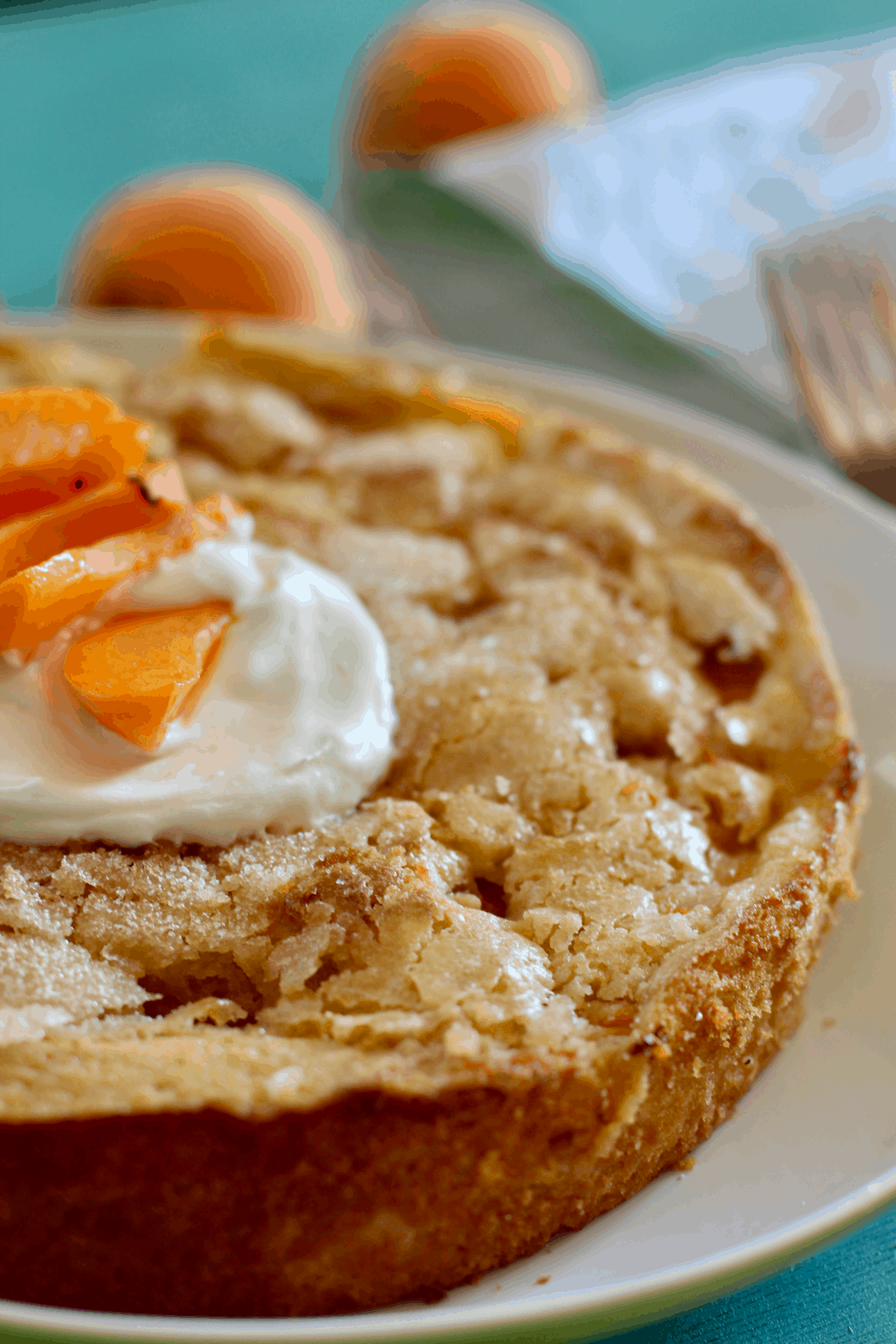 My husband loves it when I make apricot jam and sweet desserts. It reminds him of his childhood, growing up in a tiny village in Switzerland surrounded by apricot orchards.
The scent of apricots cooking in the oven is quite nostalgic for him and immediately puts him in a good mood. Which is yet another reason why I made this Easy Apricot Cake. I needed to get him in a good mood before telling him I went to the blackhole (aka Target).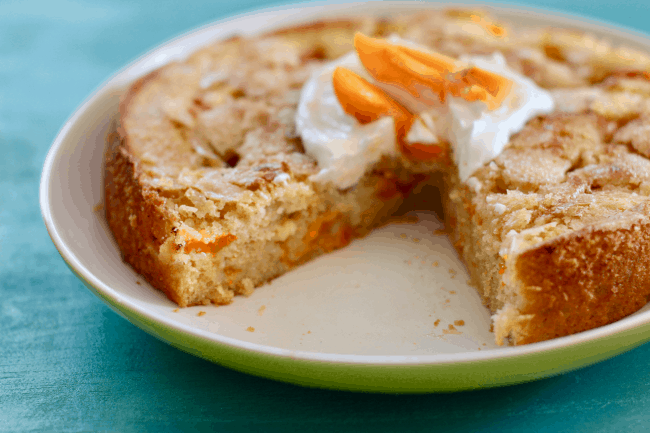 The advantage of being married for 15 years…you know how to butter up your husband before he gets a bill!
This Easy Apricot Cake certainly did the trick. With its custardy base, sweet roasted apricots, and crunchy caramelized sugar topping, there was nothing more to be mad at after one bite. It was so easy to make, and will be a new staple in our home.
So if you are looking for a quick and easy dessert that packs a ton of flavor and emphasizes the sweetness of summer, this is your cake! Enjoy friends!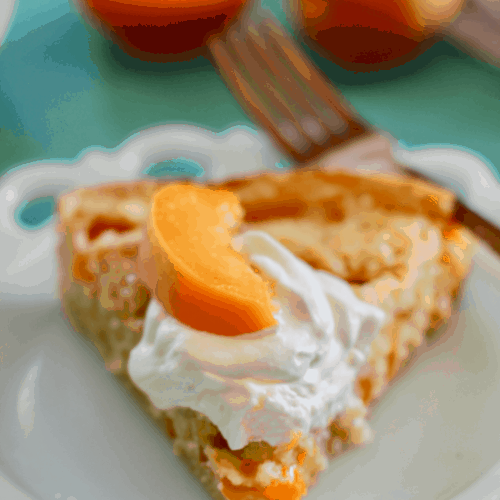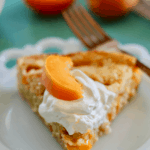 Easy Apricot Cake
A simple one-bowl cake that bakes into a rich custard like cake with sweet roasted apricots and caramelized sugar finish.
Ingredients
1/2

cup

butter

softened

1

cup

granulated sugar

2

large eggs

2

tsp

vanilla extract

1 1/3

cup

all purpose flour

1 1/4

tsp

baking powder

1/4

tsp

salt

1/2

cup

buttermilk

1

pound

sliced apricots

1/4

cup

sugar

for topping
Instructions
Preheat oven to 350 degrees. Grease 9 inch round springform baking pan.

Beat butter and 1 cup sugar until light and fluffy.

Add eggs, one at a time, until fully incorporated.

Add flour, baking powder, and salt to mixture and stir until just combined.

Pour in buttermilk, once again stirring until just combined.

Pour batter into pan and layer with sliced apricots. Sprinkle remaining 1/4 cup sugar over apricots.

Bake cake for 35-40 minutes, or until a toothpick is inserted and comes out clean.

Cool cake completely before serving. Serve with a dollop of whipped cream, if desired.
Recipe Notes
This recipe has been slightly adapted from Foodtasticmom 's French Strawberry Cake.