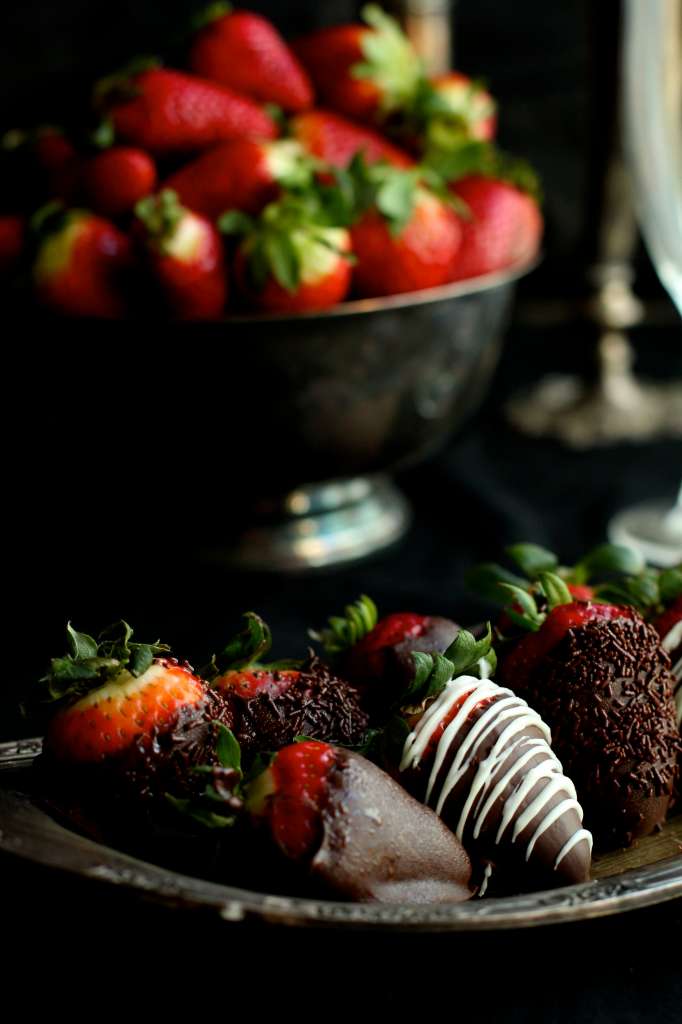 I know, I know, I know. Yet another chocolate dipped something recipe. In my defense these were actually the first. I made and photographed these a couple of weeks ago in preparation for Valentine's Day.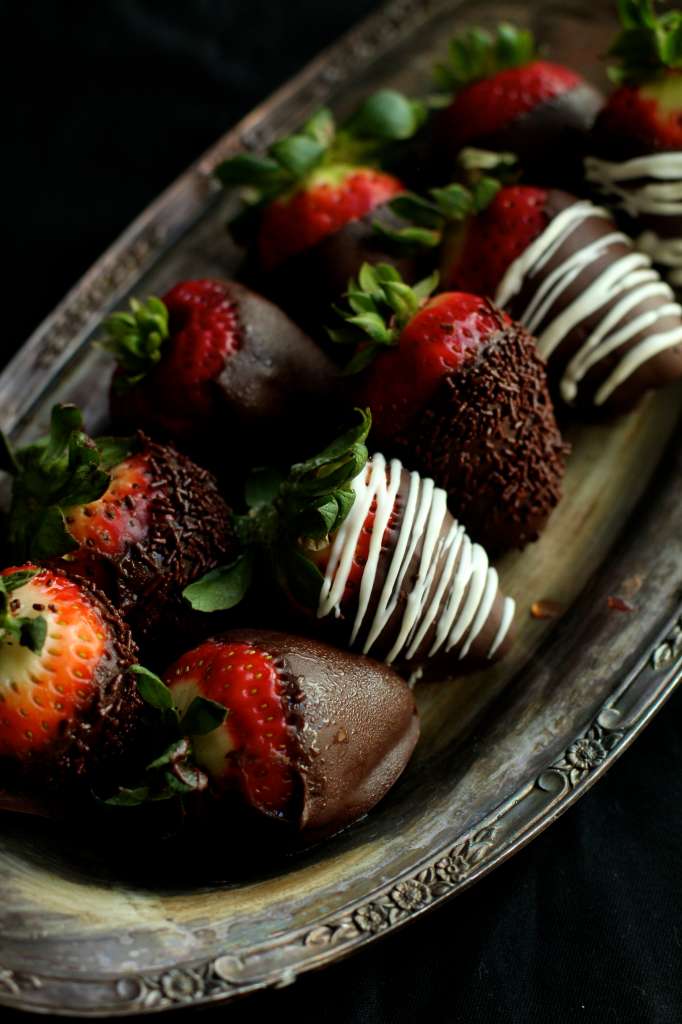 We have young children which means that we don't really go anywhere romantic on Valentine's Day. Actually to be quite honest with you, I really don't care about the whole romantic aspect of V-day, but I love the kid version. I absolutely love making homemade Valentine's for my kids to pass out, pink heart shaped cookies, and (as you can tell) chocolate dipped everything. I think I have enough Valentine's Day themed pins (on pinterest) to last me through my kids and future grand kids!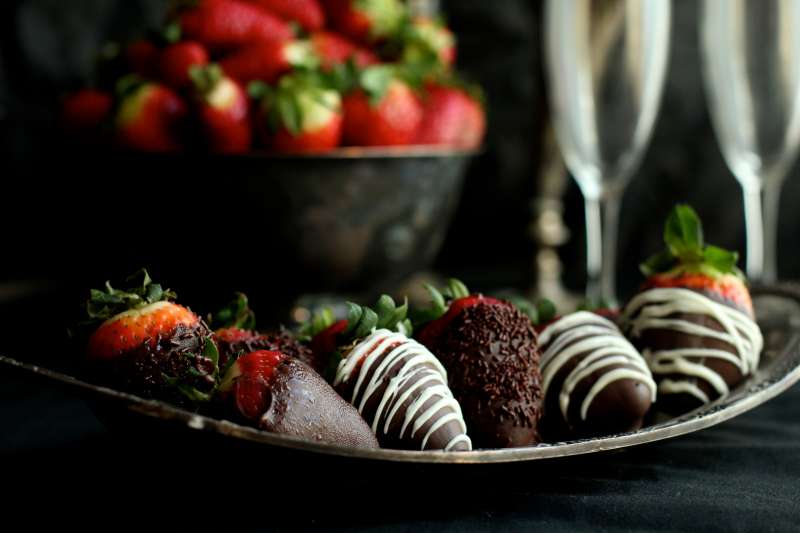 This Valentine's Day I will be making one of my husband's favorite meals, Spiedinis and mashed potatoes with a side salad and Avocado Cilantro Dressing. For dessert I will be whipping up a batch of these simple beauties. I may twist things up a bit and follow Everyday Maven's advice and soak the strawberries in prosecco before dipping! Doesn't that sound divine!?!? Check out her site here for instructions!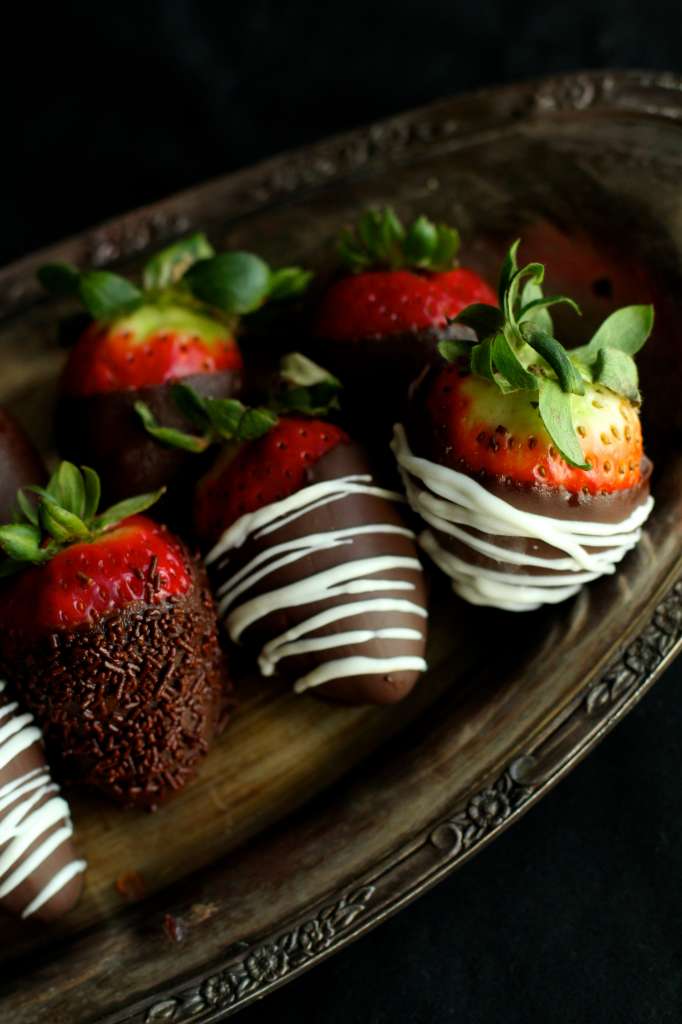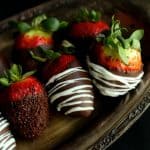 Chocolate Dipped Strawberries
Ingredients
12

large strawberries

1

cup

dark or milk chocolate chips

1

tablespoon

coconut oil or shortening
Instructions
Line a cookie sheet with waxed paper.

Rinse and dry strawberries.

Place chocolate chips of melting wafers in a glass bowl with 1 tablespoon coconut oil or shortening.

Microwave on high, 1 to 2 minutes, or until melted and very smooth, stopping to stir about every 20 seconds.

One at a time, dip strawberries into melted chocolate and place on the prepared sheet.

If you plan on decorating, wait about 1 minute after dipping to drizzle white chocolate, nuts or sprinkles.

Refrigerate about 20 minutes to harden.

Store covered and refrigerated up to 1 day.