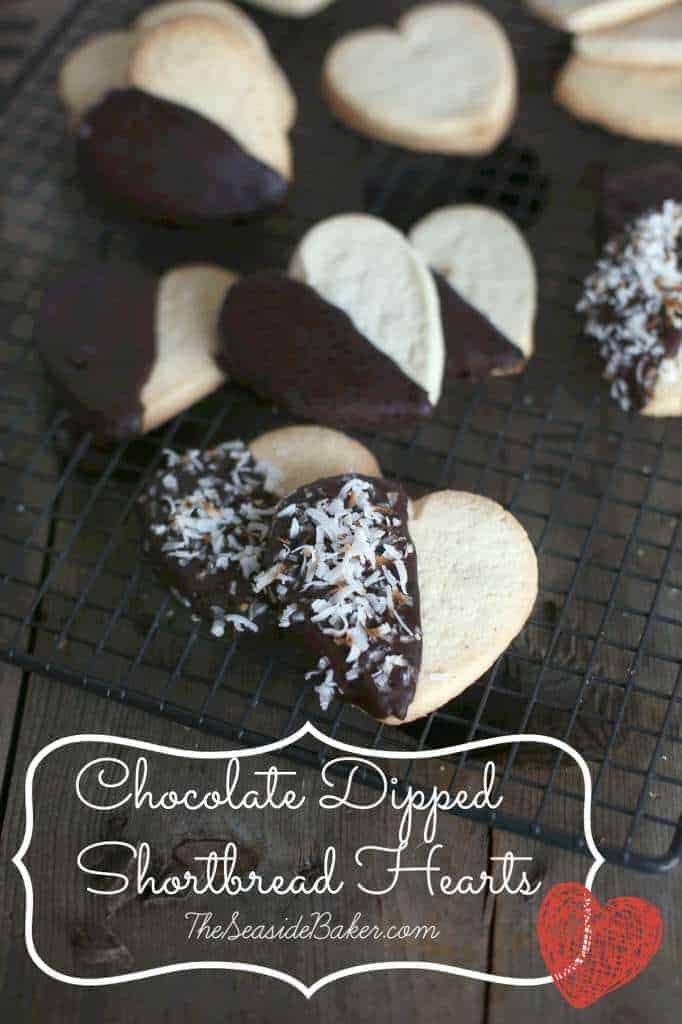 Boy has it been a whirlwind the last few weeks. It all started when after a weekend in San Francisco for the Winter Fancy Food Show, which by the way is my new favorite event! Then, as soon as I stepped off the plane, everyone got sick....just in time for mama to come home! Last week we spent 3 days at Disneyland for the Techmunch conference. It was a blast! I will also have some very exciting news coming up that resulted from that conference!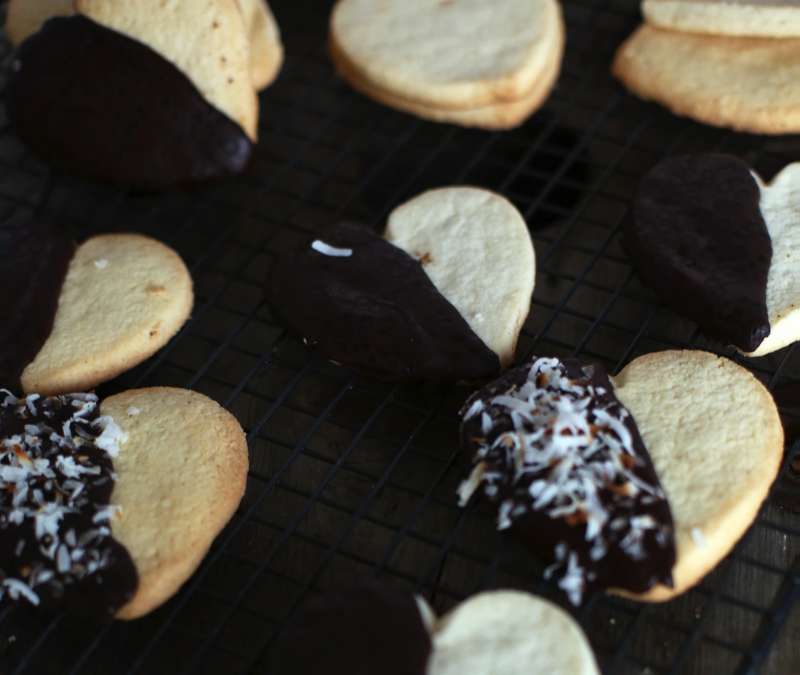 So now that we are home (and well) I can finally get back to posting! You may have seen these shortbread cookies on Instagram, and if you didn't that means we are not following each other and that needs to change stat! Anyway, I think that when a recipe requires very few ingredients, you need to use the best ingredients out there. In this case, butter plays a huge roll in shortbread cookies. After all, it is the main flavor of the cookie, therefore a good slow churned butter is essential. Slow churned butter creates a creamier texture and a richer taste. As most of you know, my butter of choice is Plugrá European-Style Butter. It creates a cookie that is chewy and literally melts in your mouth!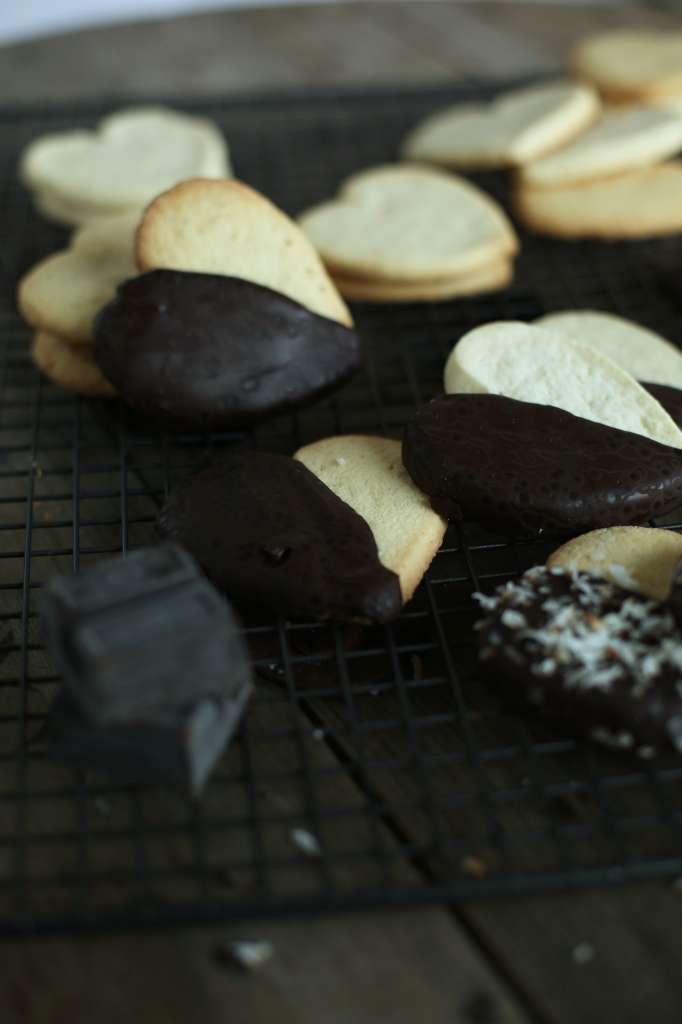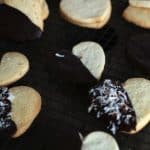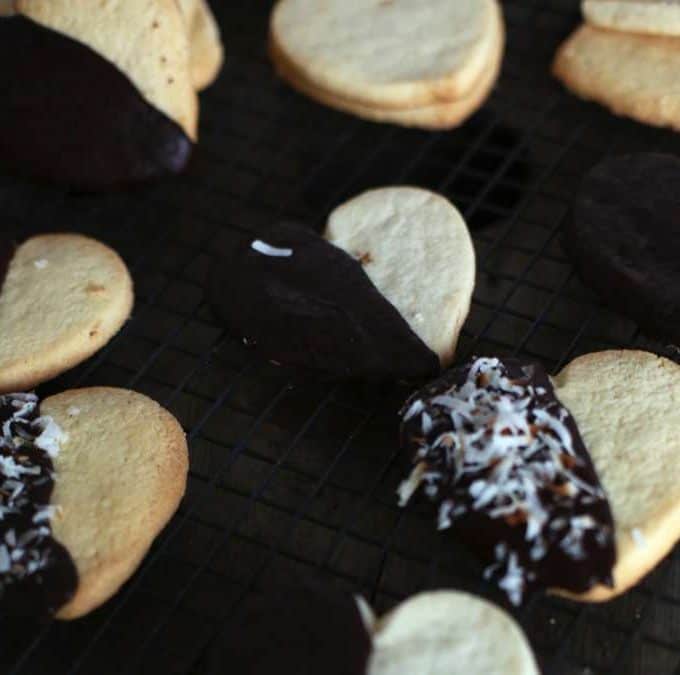 Chocolate Dipped Shortbread Hearts
Ingredients
1

cup

Plugrá European-Style Butter

, softened

¾

cup

powdered sugar

½

teaspoon

vanilla extract

½

teaspoon

almond extract

(optional)

2 ½

cups

all purpose flour plus more for rolling

¼

teaspoon

salt

1 ½

cup

milk chocolate chips

3

teaspoons

vegetable shortening

(crisco)

1

cup

toasted coconut
Instructions
Using an electric mixer combine butter, sugar and extracts and beat until butter is pale.

Add flour and salt and mix until combined.

Form into a disk and wrap in plastic wrap.

Refrigerate for at least one hour.

Preheat oven to 350 degrees.

On a lightly floured surface, roll out dough until your desired thickness.

Cut out hearts and place on a parchment lined cookie sheet 2 inches apart.

Bake for 8-12 minutes (depending on thickness) or until edges are golden.

Cool on baking sheet for 5 minutes then transfer to a cool rack to cool completely.

In a microwave safe bowl, heat chocolate chips and shortening on for 1 minute.

Remove from microwave and stir. If chips are not completely melted, reheat for 30 second increments, stirring in-between each increment.

Gently dip cookie into chocolate and place onto drying rack.

Sprinkle with toasted coconut and allow to chocolate to harden (at least 1 hour).

Enjoy!