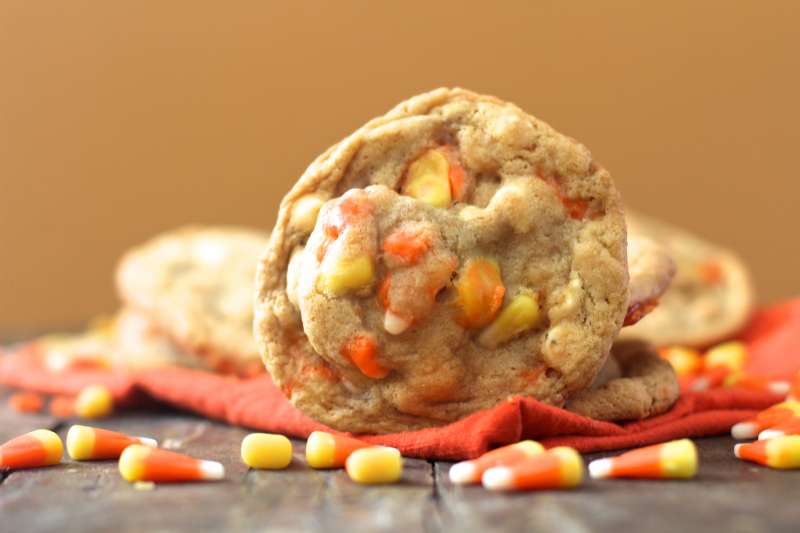 So this post was supposed to go live on Friday, but a head cold and a sick toddler  got the best of me. So let's pretend that it is Friday because Friday is Fun-day right. And to celebrate Friday Fun-day we kick off Halloween!!! Let's be honest it is never to early to celebrate Halloween! It is the one of the few holidays that everyone loves and we are not obligated to spend countless hours and money shopping for gifts!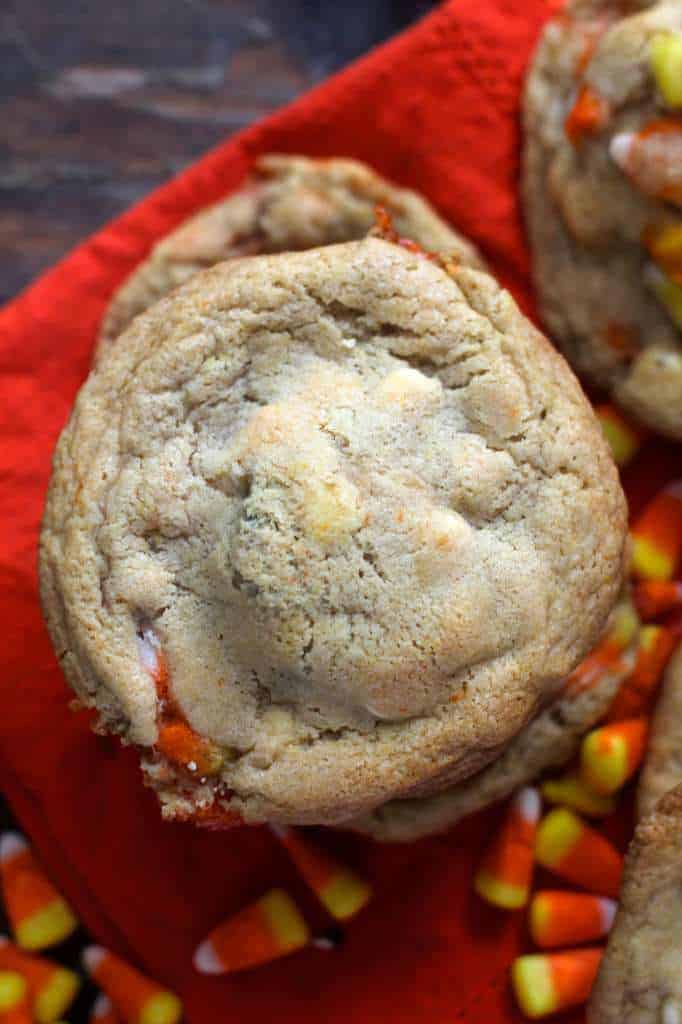 These Candy Corn Surprise Cookies scream halloween! What makes them so fun is that not only are they studded with bits of candy corn and white chocolate, they are also stuffed with a Halloween Oreo!!! How fun!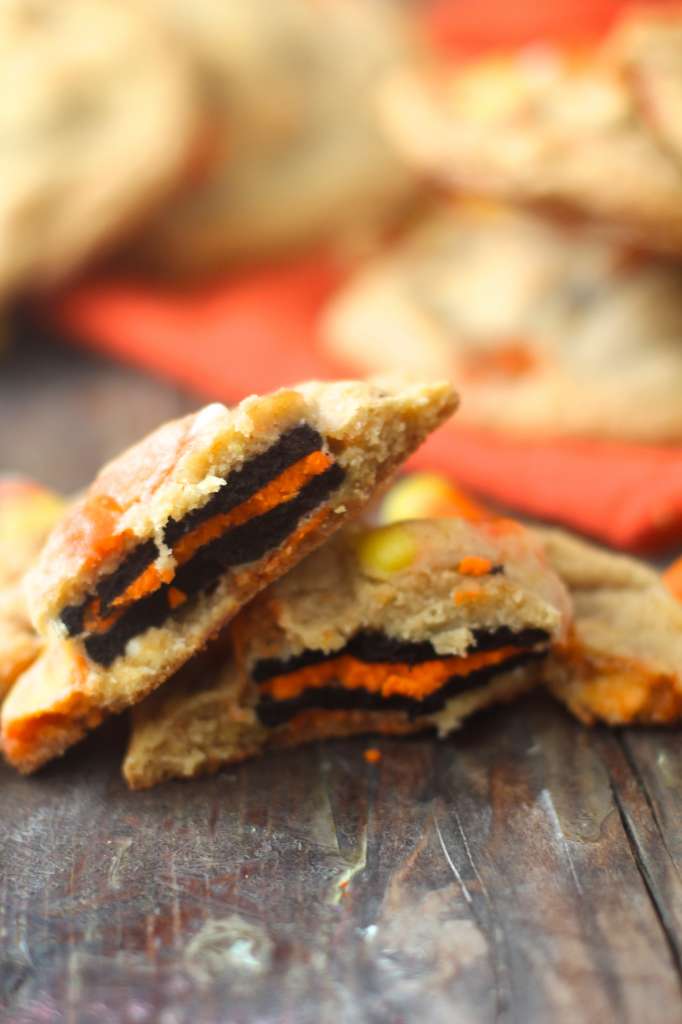 We have been in Halloween mode for a couple of weeks now. Baby Ben has been running around as Spiderman EVERYWHERE we go and Anna's Elsa costume is in full swing! We are so excited to start the frightening festivities! One of our first ghostly outings will be to San Diego's BOOmont Park.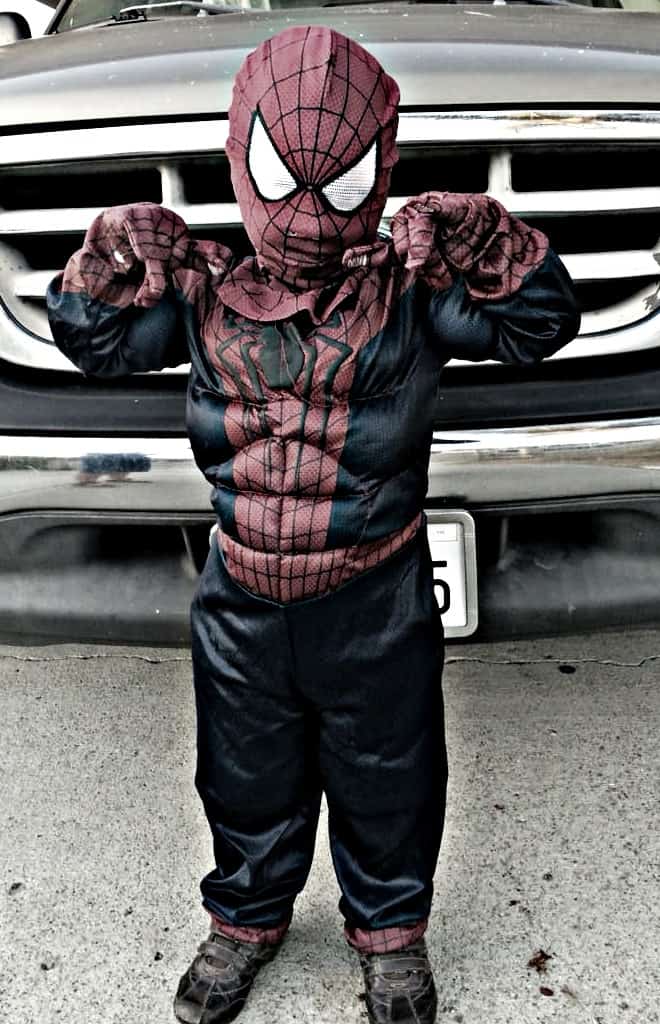 The creators of San Diego's most iconic haunts, "The Haunted Hotel," "The Haunted Trail of Balboa Park" and "The Scream Zone," have teamed up with Belmont Park to create a family-friendly Haunt Boomont Park. For the second year, Belmont Park transforms into a Halloween themed beachfront amusement park featuring activities for all ages. Admission and Parking are FREE.
Boomont Park's frighteningly-fun weekends include FREE trick-or-treating every Friday 6:30-7:30pm and Saturdays/Sundays 1:30-2:30pm & 6:30-7:30pm. Attractions include: Boomont Manor, a family-friendly haunted house sure to ignite the thrills and chills of the season, Zombie Laser Tag where creatures will join you in this three floor adventure, a pumpkin patch and painting, superhero Zip Line & Rock Wall and the Giant Dipper that will be transformed into a Spooky Coaster.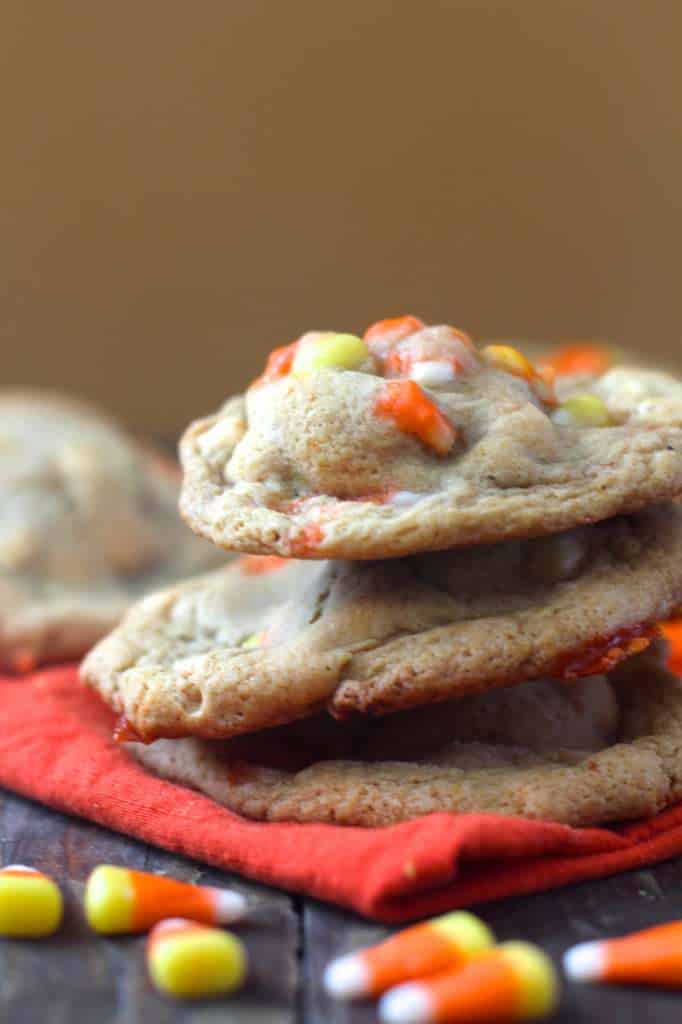 Visit boomontpark.com for a FREE Boomont Manor haunted house coupon with the purchase of an Unlimited Ride or Unlimited Attraction Wristband.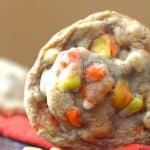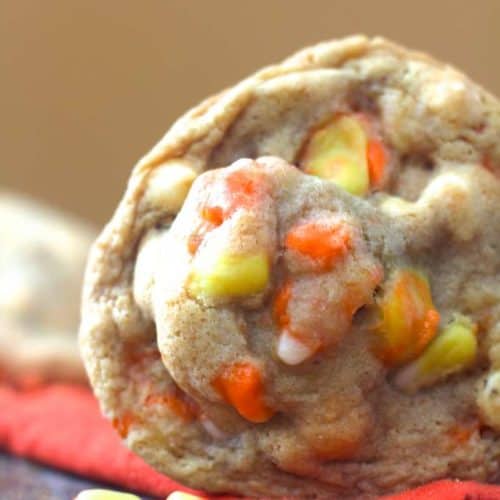 Candy Corn Surprise Cookies
Ingredients
1

cup

Plugrá unsalted butter

1

cup

granulated sugar

1

cup

brown sugar

1

teaspoon

vanilla

2

eggs

2 ¾

cups

flour

1

teaspoon

baking soda

¾

teaspoon

salt

⅓

cup

corn starch

1

cup

candy corn

1

cup

white chocolate chips

12

Halloween Oreos
Instructions
Preheat oven to 350 degrees. Line 2 cookie sheets with parchment paper or a silpat.

Mix together butter and sugars until light and fluffy, add vanilla and combine.

Add eggs, one at a time, mixing throughly in between.

Stop your mixer and add flour, baking soda, salt and cornstarch. Mix on low until combined.

Add candy corn and whitechocolate chips and stir to combine.

Scoop 1 tablespoon size balls.

Top with Oreo and sandwich with another cookie dough scoop.

Roll to enclose Oreo.

Freeze balls for 30 minutes before baking.

Bake for 15-17 minutes.
I was given tickets to this event in exchange for this post however all opinions are my own.