One bite of this Blueberry Mascarpone Cheesecake will have you begging for more. It is so much lighter and creamier than your standard cheesecake.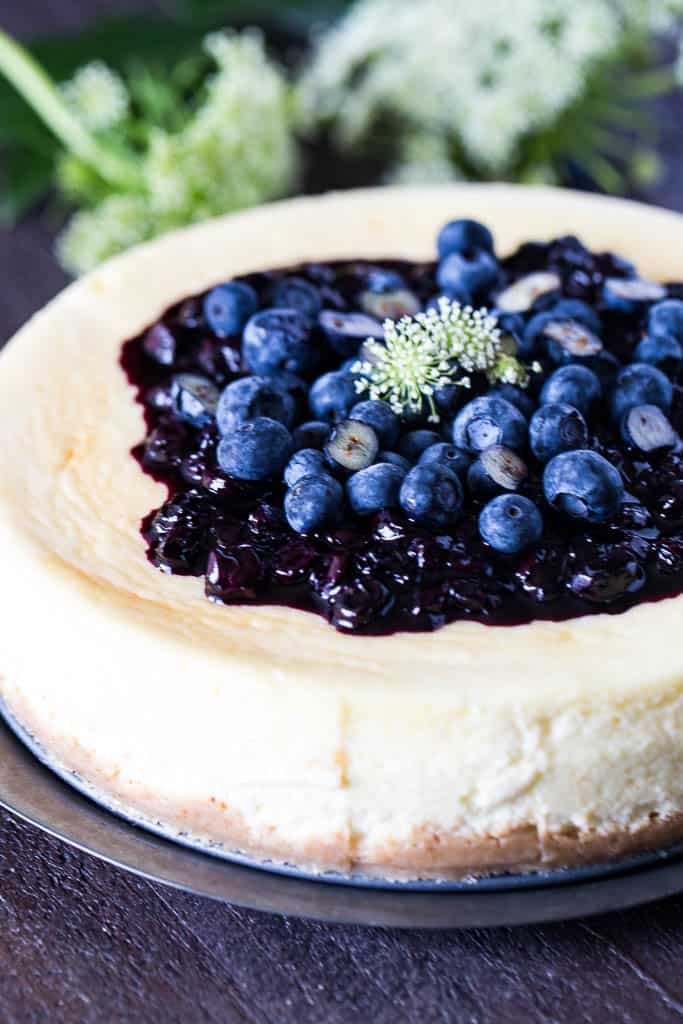 I receive a gazillion press releases in my inbox every day, and to be honest, there are very few that catch my eye. But when of the subject lines says Weekend Forage & Ferment at the Little River Inn, I immediately open it.
We are a family that loves to fish, garden, and plan our road trips based off of farm You-Picks along the way. So you can imagine my excitement when I read about a weekend devoted to teaching us about foraging and living off of the land. To make it even more exciting, my teenage son actually wanted to go with me!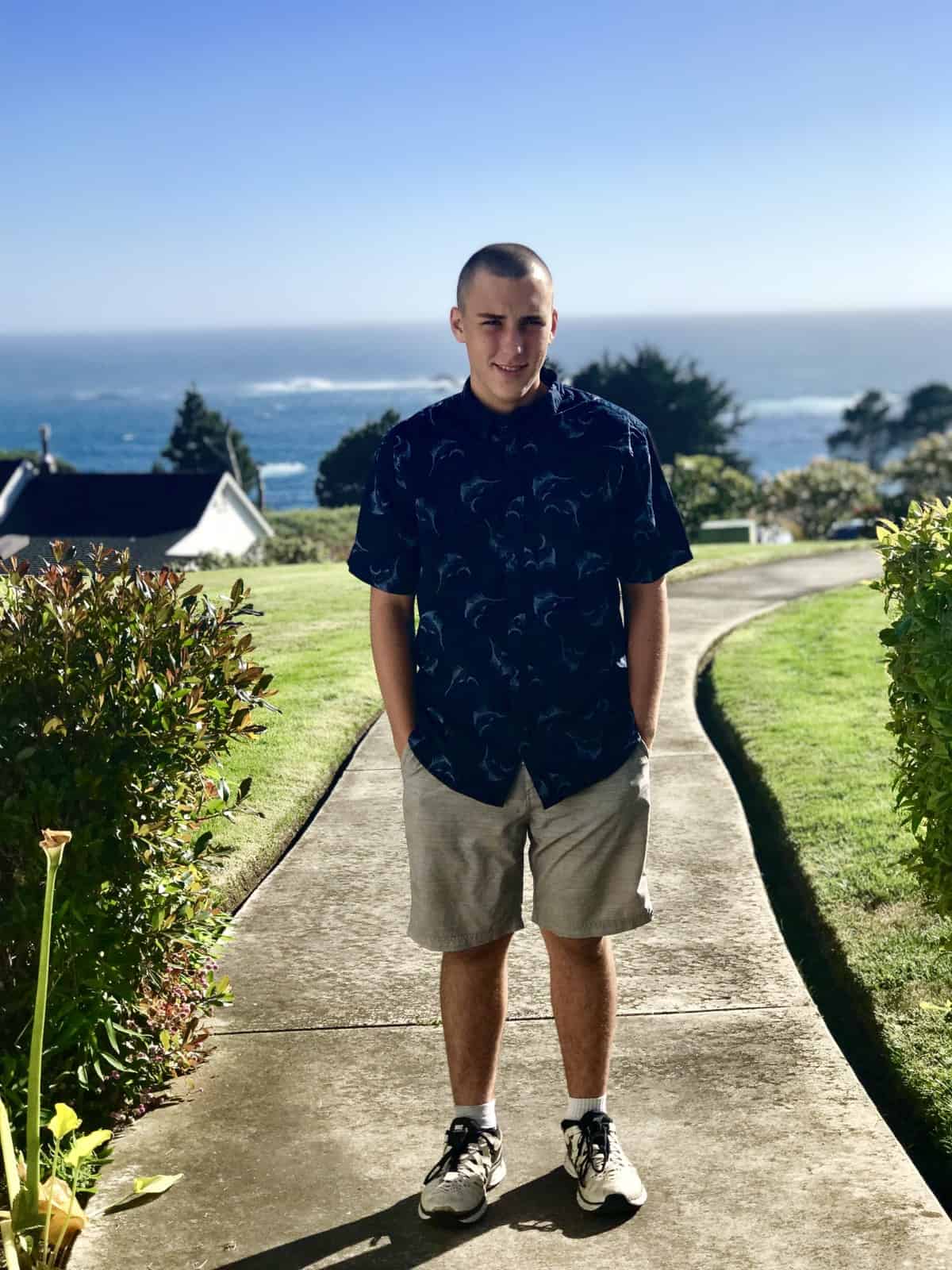 So we packed our bags and jumped on a plane to San Fransisco, then hopped in a car and made our way to Mendocino. We had never been that far north and it was so different than Southern California.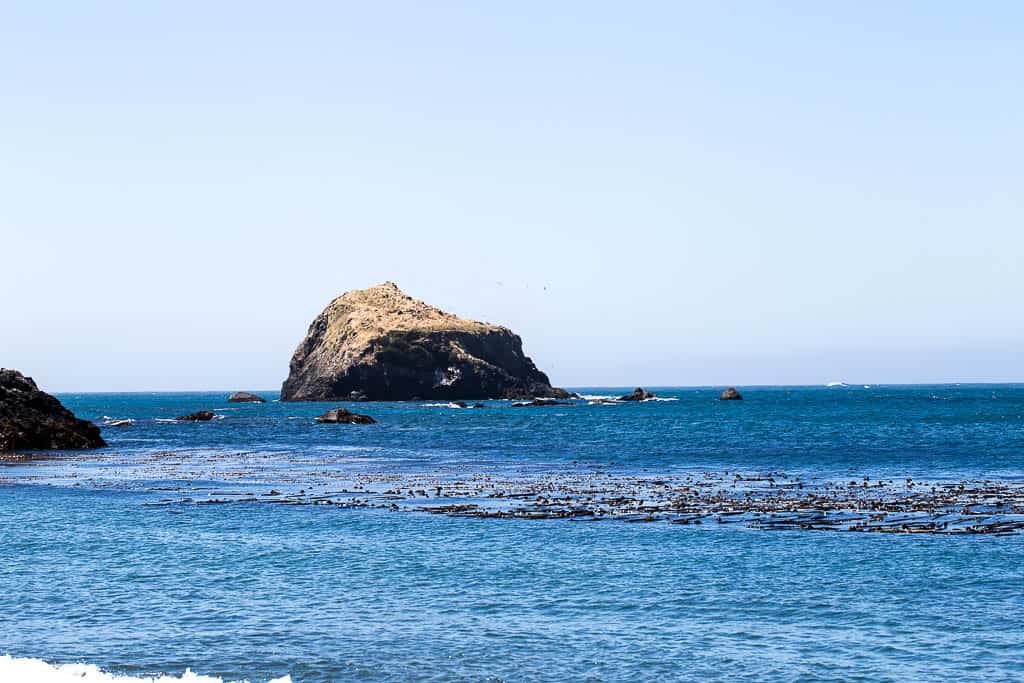 The coastline in San Diego is peppered with palm trees and high rises. While in contrast, the Northern California coast seems fairly untouched by the hotel industry and tourists. I can honestly say it was a breath of fresh air. And stunning. Absolutely stunning.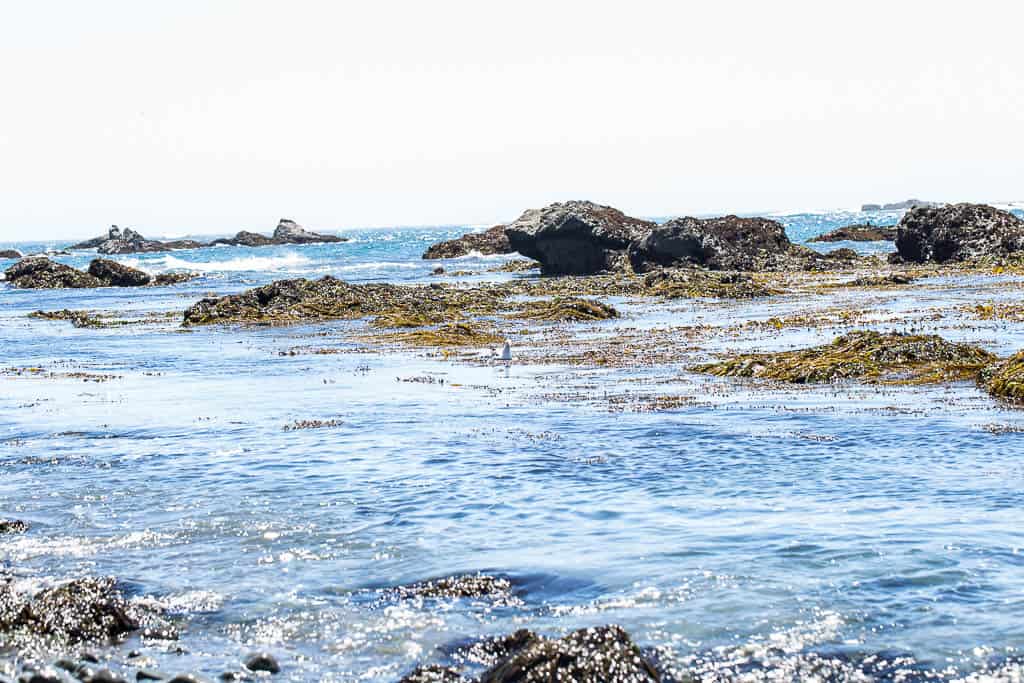 Where to Stay in Mendocino
When you google Mendocino or road trip from San Fransisco there is always, without fail, one specific "must stop" place listed – Little River Inn. This quaint hotel with breathtaking views of the ocean definitely deserves the recognition.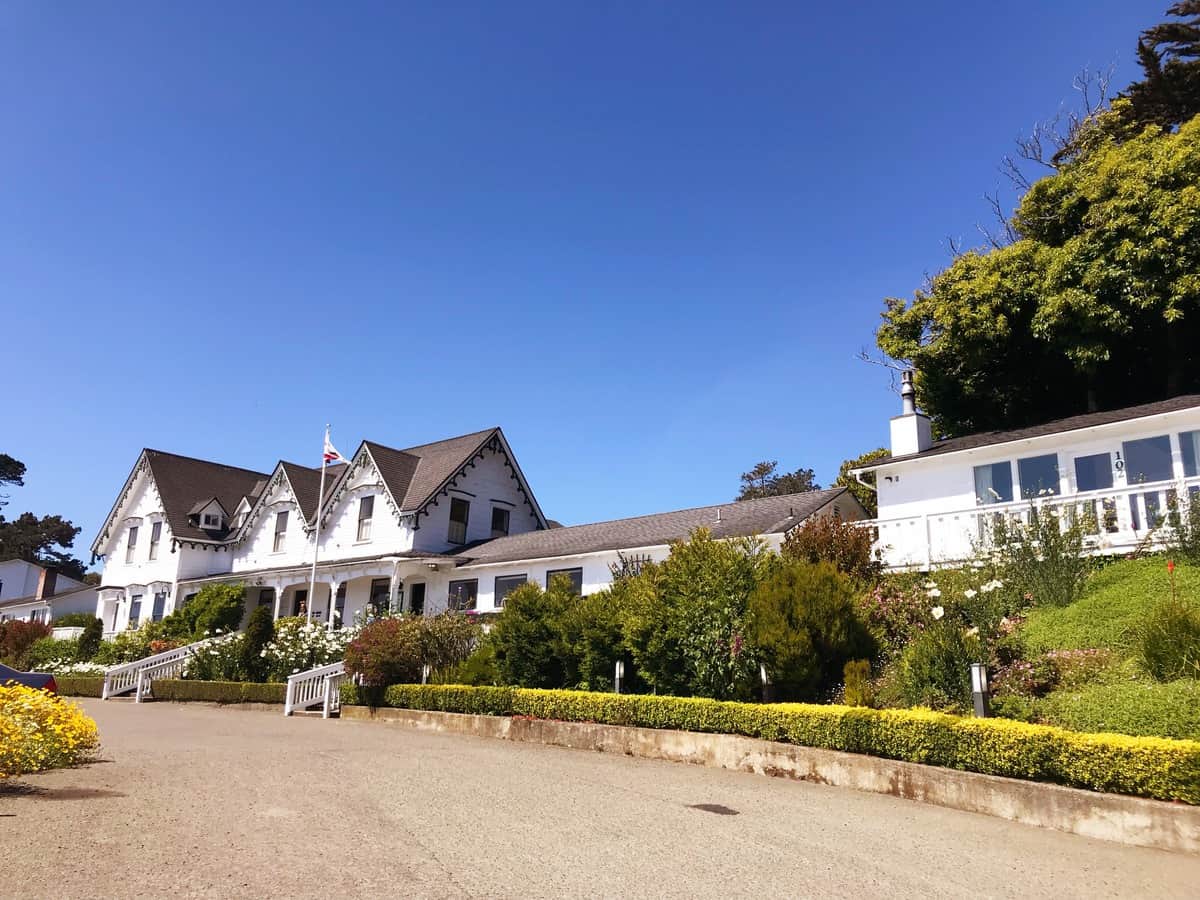 The resort's beauty and charm is matched with a long legacy of family hospitality. The Inn has been passed down from generation to generation and is currently being run by 5th generation InnKeeper Cally Dym and her husband Executive Chef Marc Dym.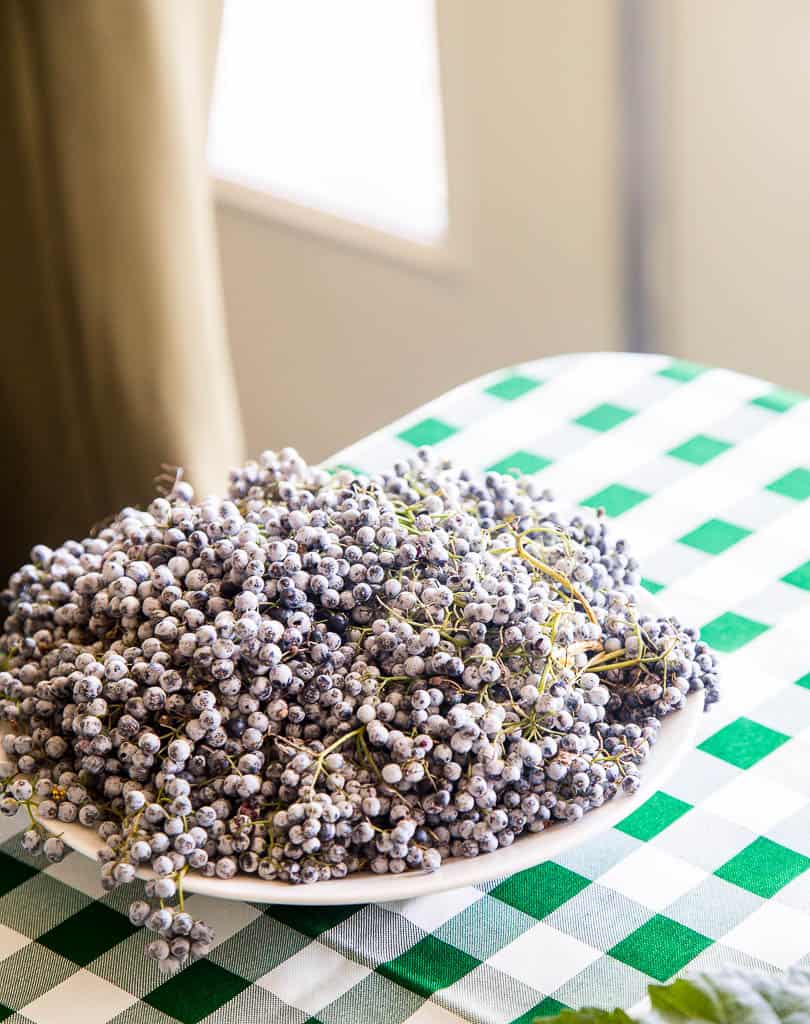 Things To Do In Mendocino – The Forage and Ferment Experience
The Little River Inn has been hosting events for many years. However, this was the inaugural Mendocino Coast Forage & Ferment Experience. The weekend kicked off with specialty cocktails, including a seaweed cocktail, appetizers made with locally foraged ingredients, and an introduction to the events of the weekend.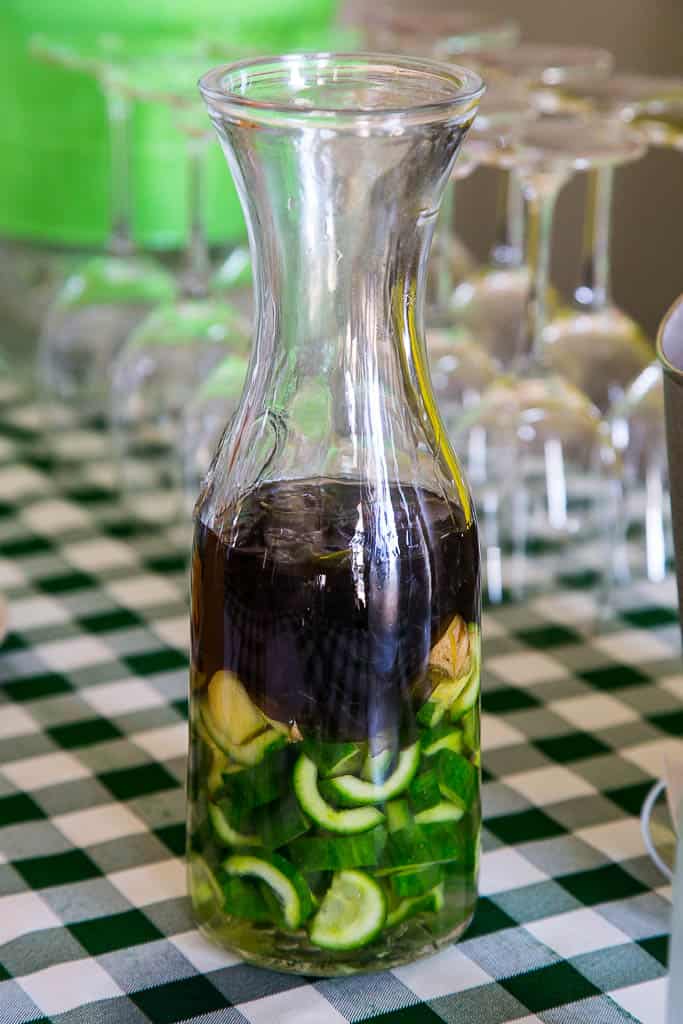 We were able to meet our tour guides – Kevin a master forager and blogger at Countryman Forager and Erica from Rising Tides Sea Vegetables. They each have such an extensive knowledge about the area and everything it has to offer.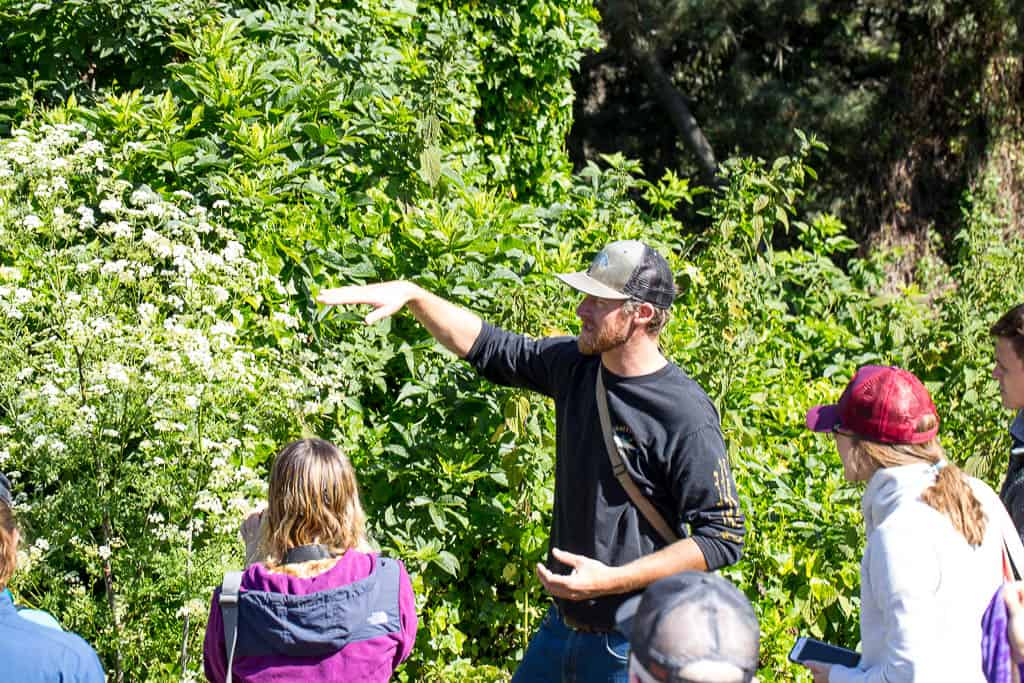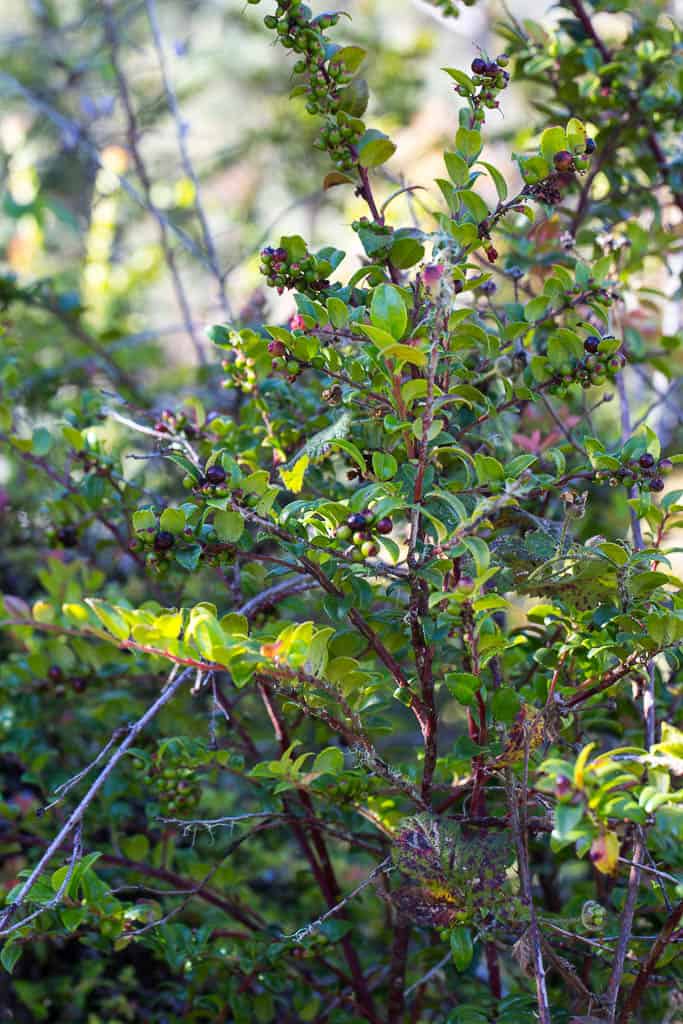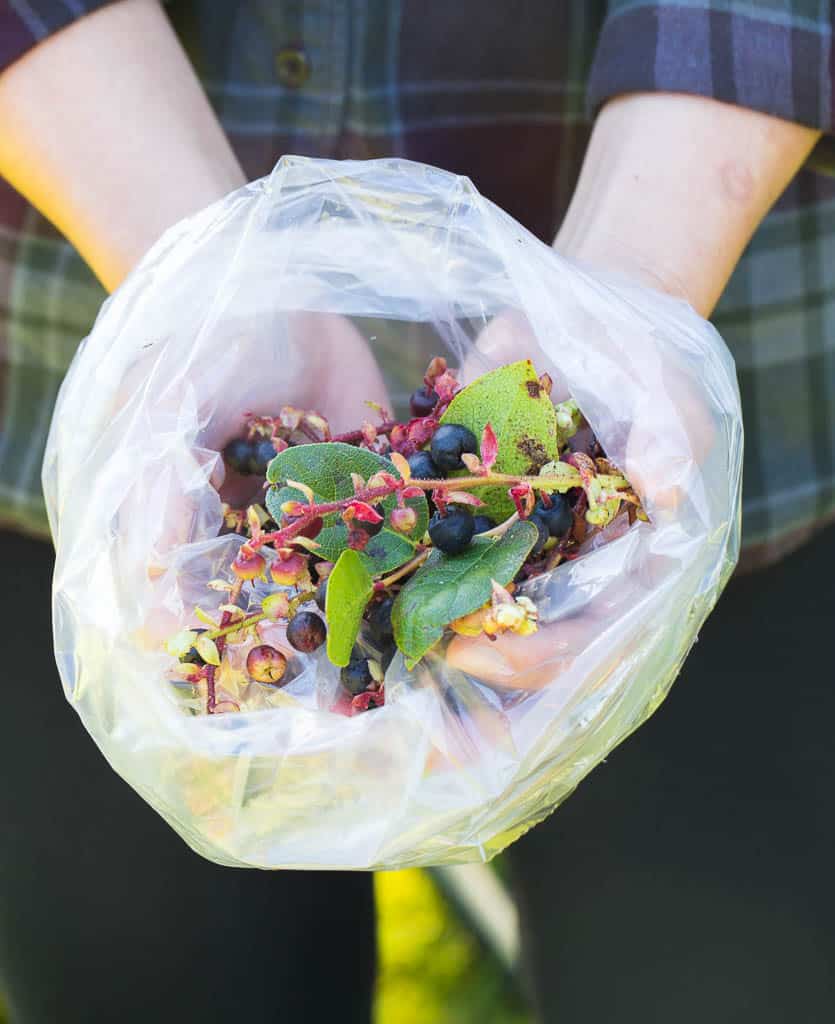 Later that evening Cally, the InnKeeper, served us pickled and candied pine needles. Both boasted completely unexpected flavors, and were absolutely delicious! I will definitely be attempting to recreate them next. Kevin's plant knowledge is impressive, and he is the person you want to have around if there ever is a zombie apocalypse.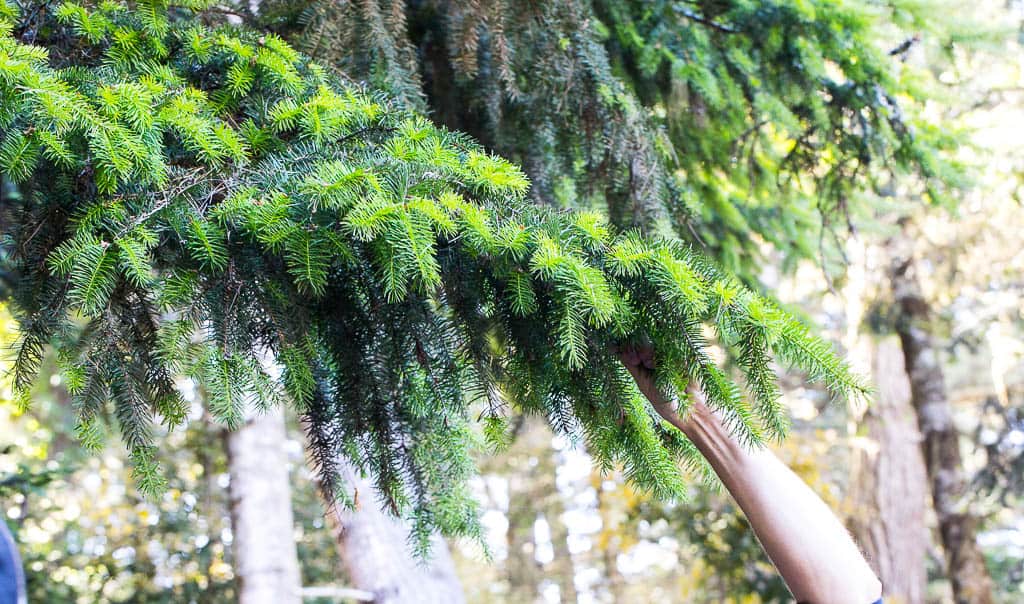 The next day we set off on foot to forage the local land. Kevin taught us about which berries to pick and what not to pick. We identified different edible flowers, and pretty much everything we can find to make a delicious salad. We also learned about certain pines trees and that new growths can be harvested and eaten.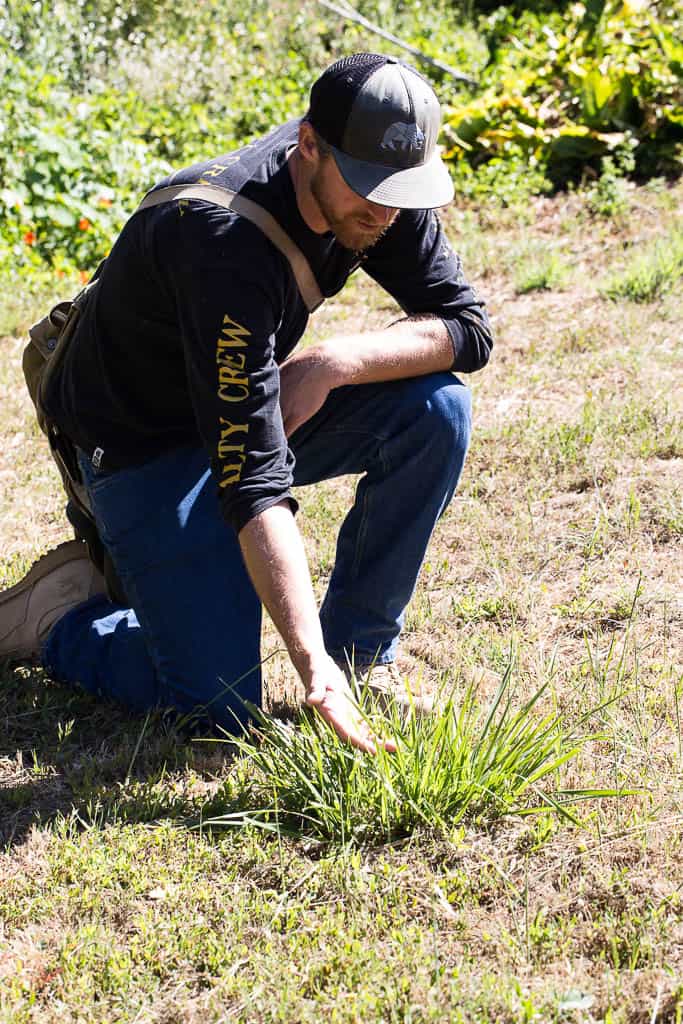 After foraging the land for berries and nettles to be used for dinner, we made our way down to the shoreline. There we met with Erica from Rising Tides. Erica taught us about the different types of seaweed, how it grows, and how it benefits ocean wildlife.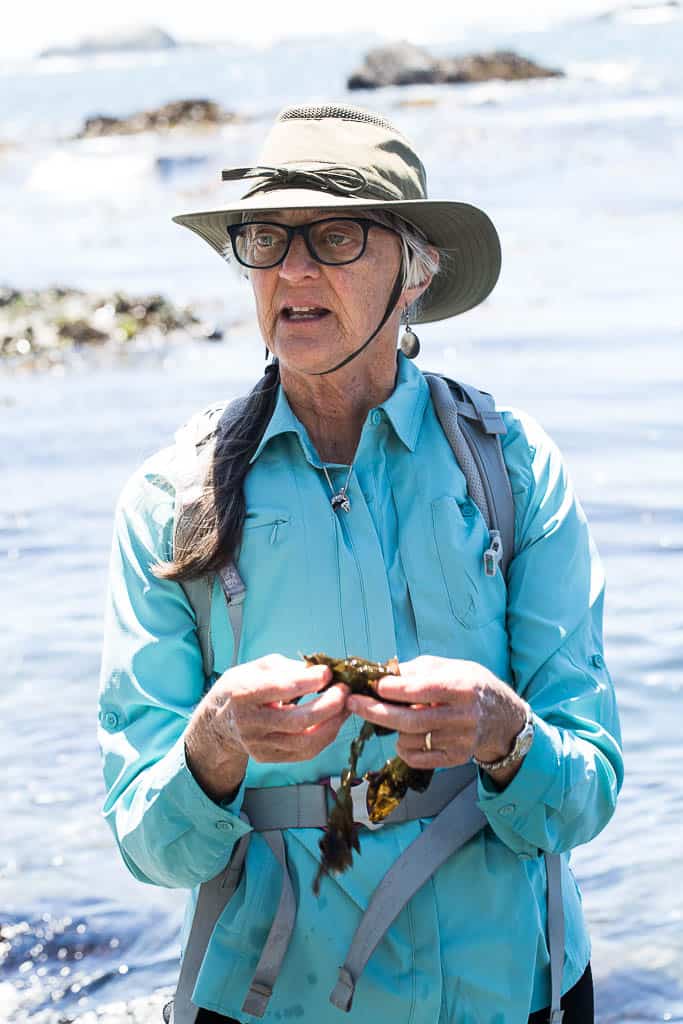 I have to say, I was a bit skeptical about trying the fresh seaweed straight from the ocean, but I am so glad I did. We tried numerous varieties, including a mermaid's tail seaweed that tasted like a pickle! It was thick, crunchy, and a bit salty. I had no idea how many different varieties of seaweed there are, and it is quite fascinating.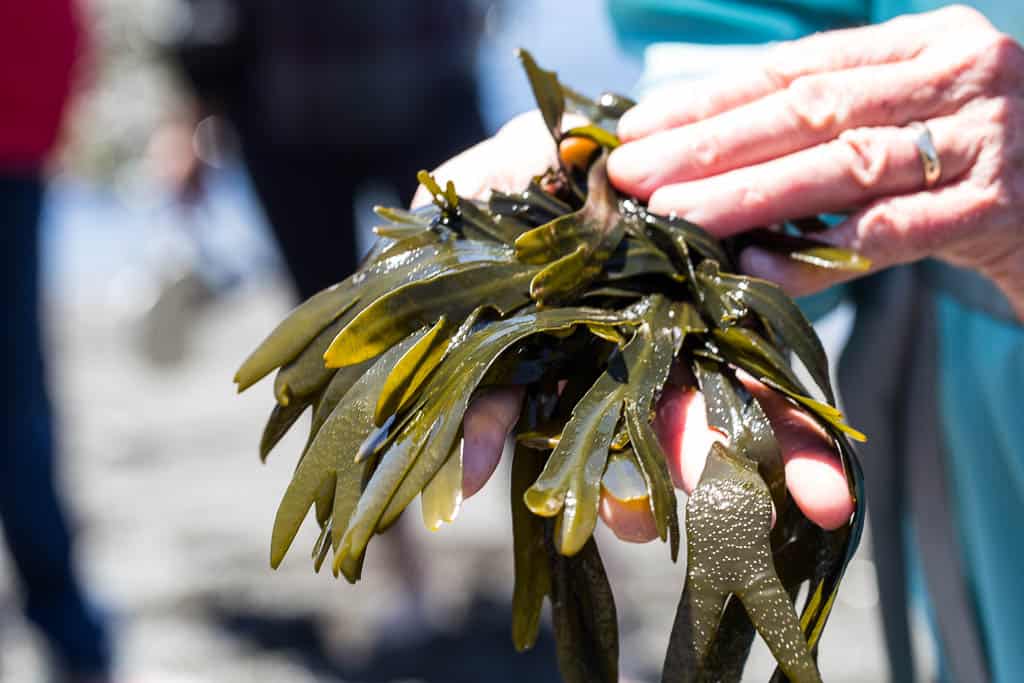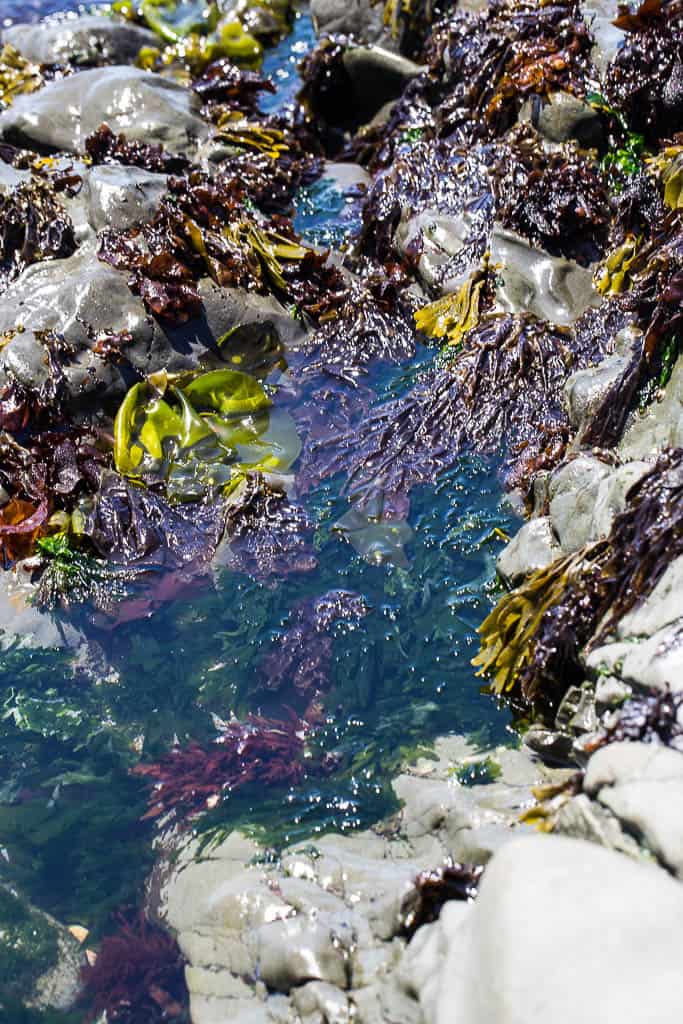 After a full day of learning and foraging, we made our way back to the Little River Inn for some tips on how to prepare the local ingredients from the folks from the Freedive Shop/Triton X. They taught us how to clean and prepare fresh urchins and scallops. The demo was followed by delicious appetizers featuring the local harvest.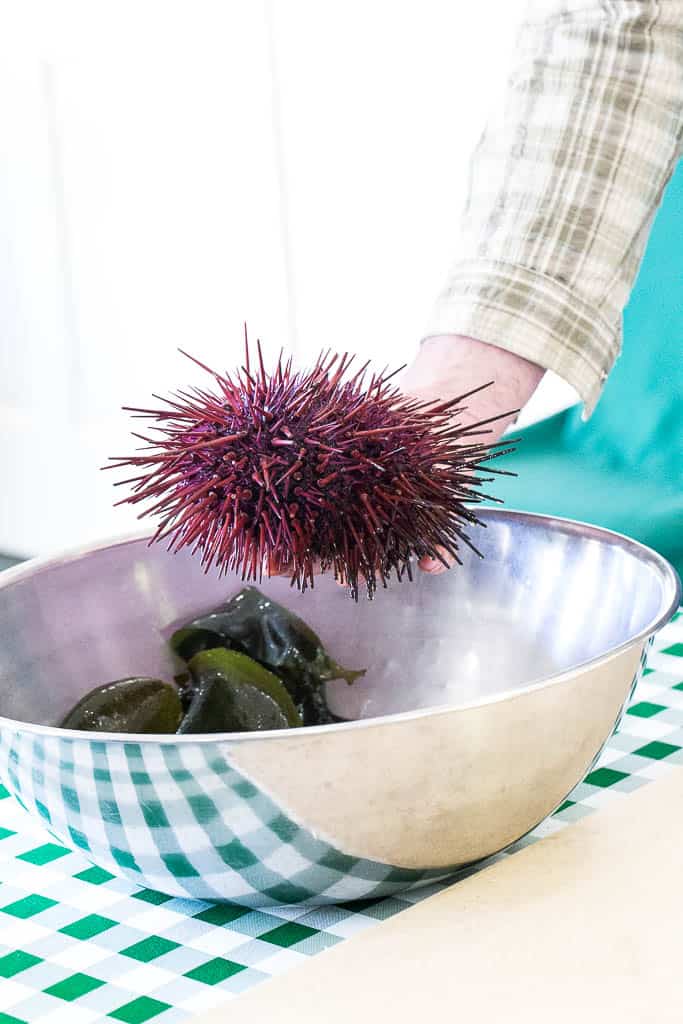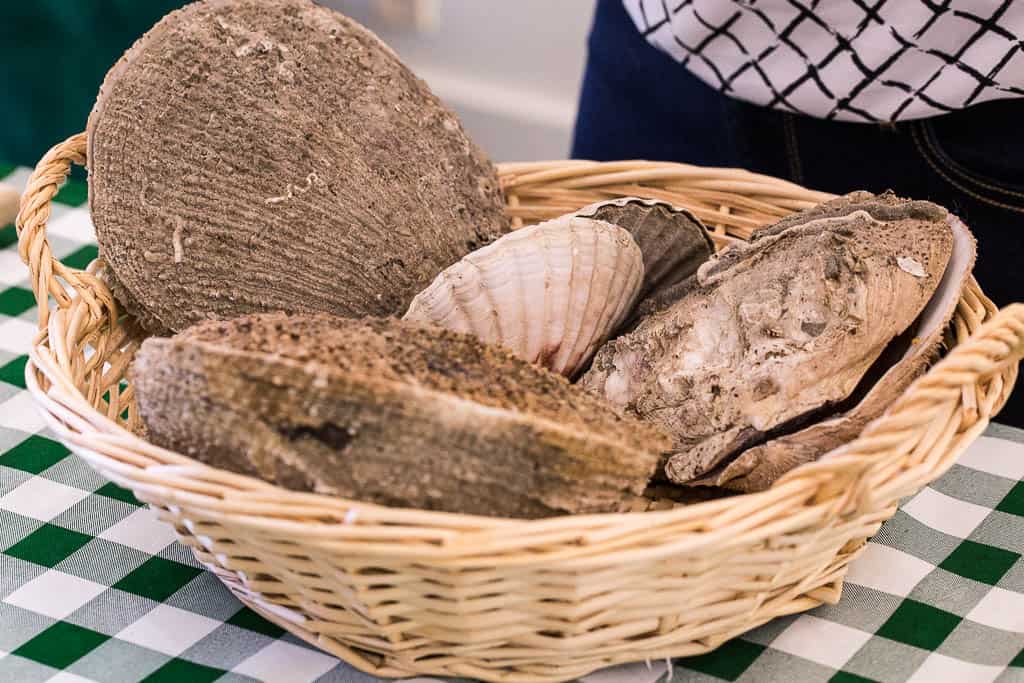 At the end of the night, we were served one of the best cheesecakes I have ever had. It was a mascarpone cheesecake with salal berry compote that we had foraged earlier in the day. Despite being stuffed to the brim, I couldn't leave a single crumb on my plate.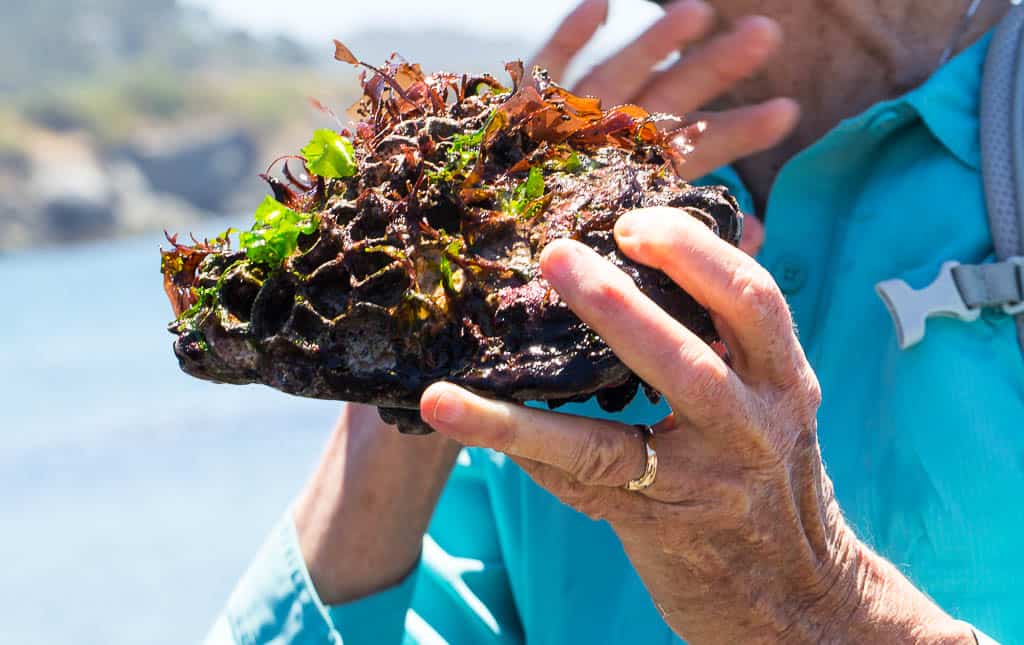 All in all, it was an incredible weekend full of things that I love. The ocean, nature, and of course food. If you enjoy these same things, I highly recommend attending the next event. They are also talking about doing a Mushrooms & Mussel foraging experience in the winter. Like their Facebook page and sign up for their newsletter to get more up to date details.
A huge Thank You to the Little River Inn for hosting us!
Now let's get back to that incredible mascarpone cheesecake. As my husband often says, "if it's good, we'll be eating it until she figures out the recipe". And that's exactly what I did. I went through few different rounds of testing variations of the recipe. Then finally, I came up with a version that tastes almost exactly like the one that I had at the Little River Inn.
Why You'll Love Blueberry Mascarpone Cheesecake
Because it's made with mascarpone cheese, which is lighter and more airy than regular cream cheese.
The addition of chopped pecans to the graham cracker crust give it an added depth of flavor.
The blueberry compote can be made with fresh or frozen berries.
2 Great Tips For Making Blueberry Mascarpone Cheesecake
Tip #1: Make sure all the ingredients have come to room temperature. This ensures they will combine better and give you a smoother, creamier cheesecake without any lumps and bumps.
Tip #2: Baking cheesecake in a water bath helps insulate the outer edge of the pan, preventing it from baking faster than the center. Using a specially designed water bath pan makes this task even easier.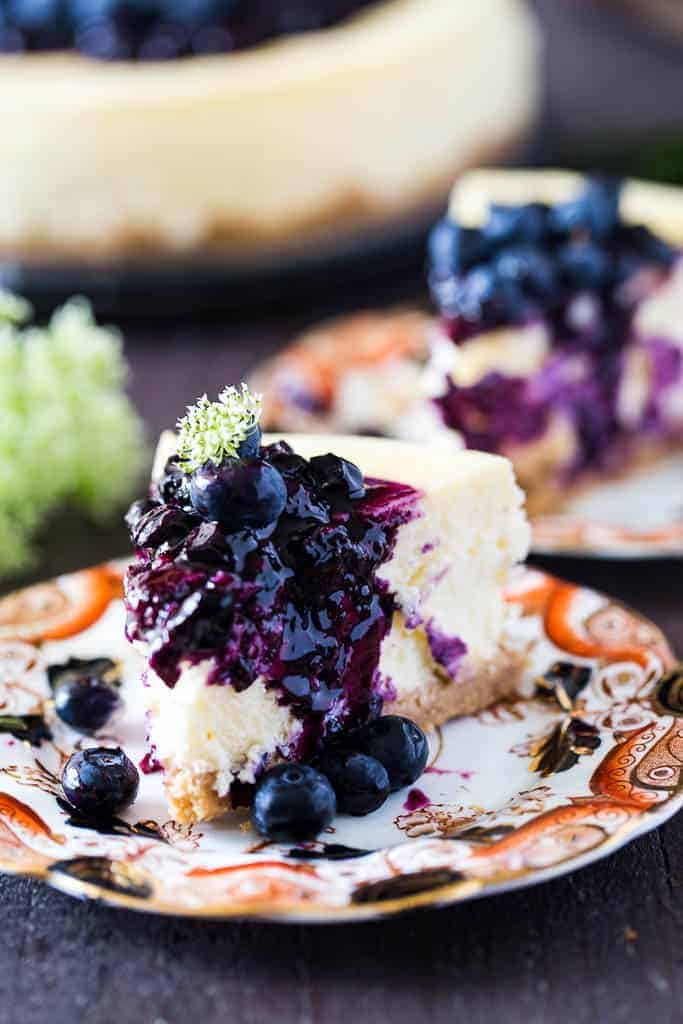 More Cheesecake Recipes
Love cheesecake as much as I do? Then you've got to check out this recipe for Strawberry Cheesecake Cupcakes. These Raspberry Cream Cheese Bars are full of cheesecake flavor, and this Apple Cinnamon Cheesecake recipe is perfect for fall.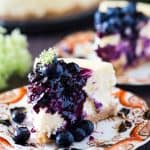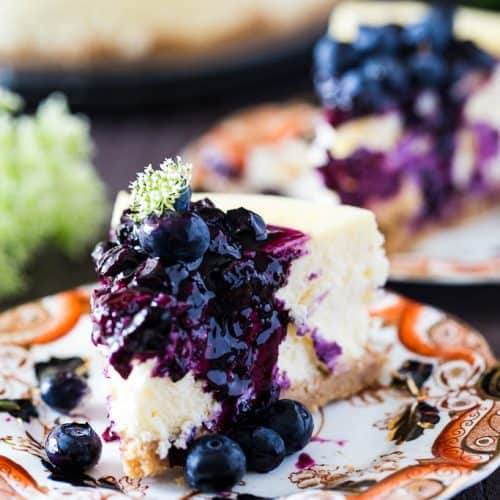 Blueberry Mascarpone Cheesecake
A lighter, creamier take on the traditional cheesecake
Keyword:
blueberry sauce, cheesecake recipe
Ingredients
Crust
1

cup

chopped pecans

⅔

cup

graham cracker crumbs

3

tablespoons

sugar

1

tablespoon

unsalted butter

melted
Filling
2

8-ounce packages cream cheese, softened to room temperature

2

8-ounce containers mascarpone cheese, softened to room temperature

1 ¼

cups

sugar

1

tablespoon

all-purpose flour

2

teaspoons

fresh lemon juice

1

teaspoon

vanilla extract

4

large eggs

room temperature
Topping
2

cups

fresh or frozen blueberries

½

cup

water

¾

cup

white sugar

2

tablespoons

cornstarch
Instructions
Crumb Crust
Preheat your oven to 350 degrees F.

Spray a 9" round spring form pan with nonstick spray.

Finely pulse graham crackers and pecans in a food processor.

Add sugar, salt and melted butter and mix well. Press crumb mixture into the bottom of the pan.

Put in freezer while you make the filling.
Cheesecake Filling
Beat mascarpone and the cream cheese on high for 2 minutes. Add sugar and flour and beat on medium for another 2 minutes.

Add vanilla, lemon juice and eggs, one at a time, scraping the bowl after each addition to avoid unmixed strips of cream cheese.

Pour filling into pan.

Cover bottom and sides of cheesecake pan with foil (to prevent water from seeping in) and set in larger roasting pan.

Pour boiling water in roasting pan so that it reaches approx. halfway up cheesecake pan.

Bake at 350 degrees for 1 hour or until the center is slightly jiggly.

Remove from oven and allow to thoroughly cool then place in the refrigerator to chill for at least 6 hours.
Topping
Add all topping ingredients to a saucepan set over medium heat.

Simmer gently until sauce is thick enough to coat the back of a metal spoon, 5-7 minutes, stirring regularly.

Remove from heat and bring to room temperature.

Pour over cheesecake right before serving.