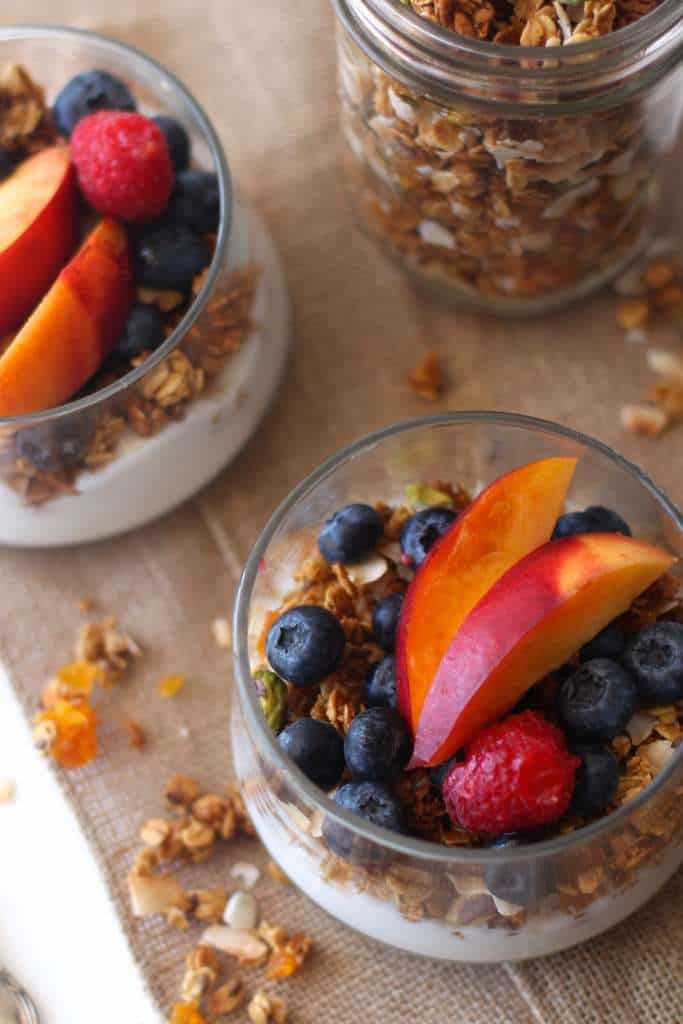 Last year, my family went on an almost month-long road trip up the California coast. It was such an amazing family bonding experience, that we vowed to do one every year. Even though our road trips this year have been short, we have been able to pack a lot in. This summer we have already hit Palm Springs and Vegas, and have Santa Barbara and Pismo Beach later this month. Next year, we plan on doing the Washington and Oregon Coast.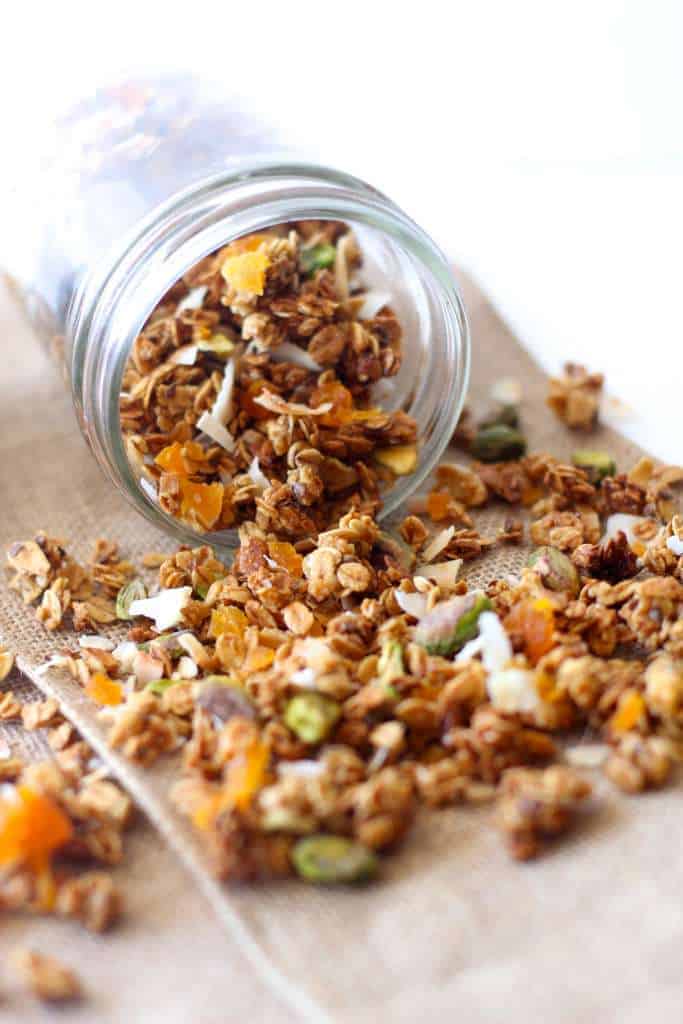 I have learned many does and don'ts when traveling with a 3, 7, and 12 year old. The first and foremost is to have ample snacks. I don't know what it is about car rides, but they seem to be hungry all of the time. I usually put a bag of snacks in the front seat and keep a reserve in the trunk. If I don't do this, the entire snack reserve will be demolished the first day.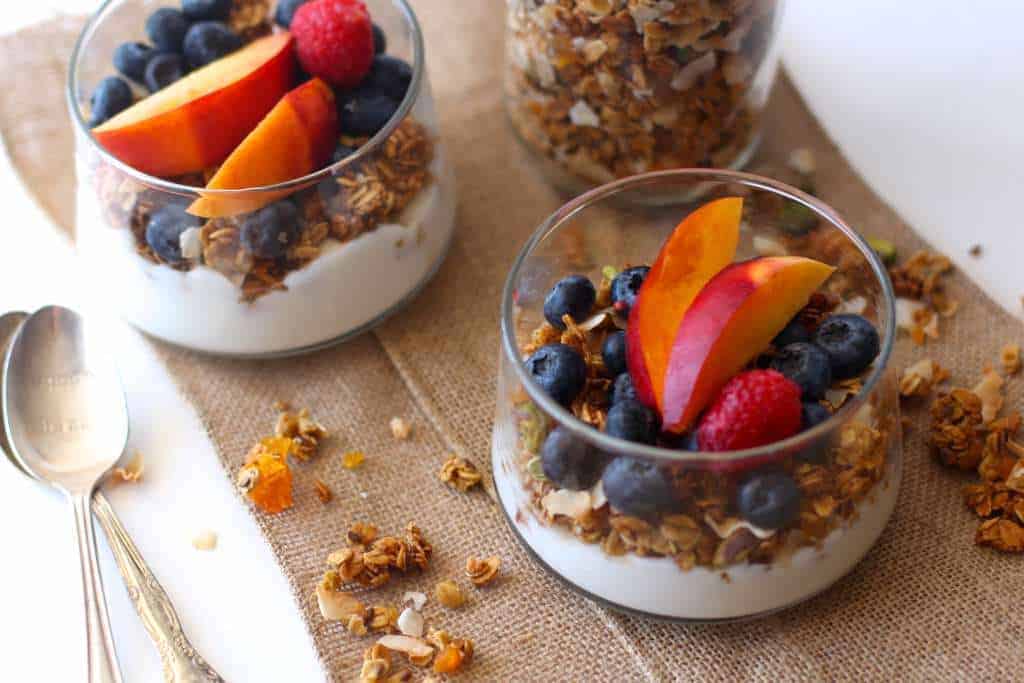 No matter what time we leave on the first day (even if it is 3 am) the kids are so excited and will not sleep. To avoid a stop within the first hour, I always pack breakfast. A few days before we go I make a triple batch of granola. It is great for a protein packed breakfast when combined with yogurt and fruit, and a great snacking item for us adults.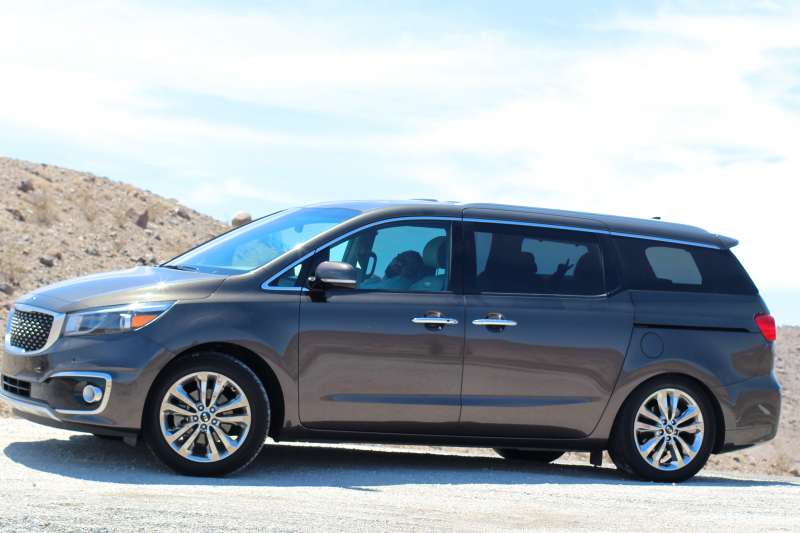 Whenever I plan a road trip, I always map out the U-Picks and fruit stands along the way. I have a passion for fresh produce and seeing crops in other parts of the US. It is a great/inexpensive way to pick up some fresh fruit and for my kids to stretch their legs. Honestly, I think all of them enjoy it just as much as I do! You can find a great list of u-pick farms across the nation here.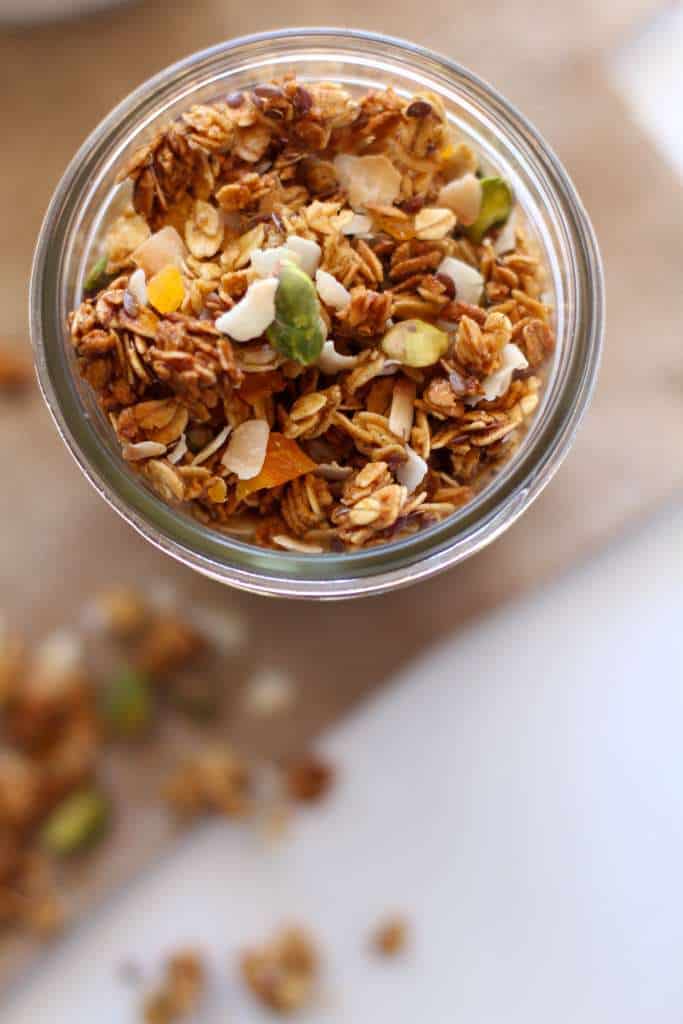 On our last road trip to Las Vegas (more on that later this month) we had the opportunity to drive the new Kia Sedona. It was such a wonderful van and perfect for a family of five. The kids all had ample room and recliner seats (so cool), which kept the fighting and arguing to a minimum! Because of all of the added room, we were not only able to fit all of our luggage, snacks, and shopping spree purchases, we were also able to fit a flat of fresh peaches that we picked!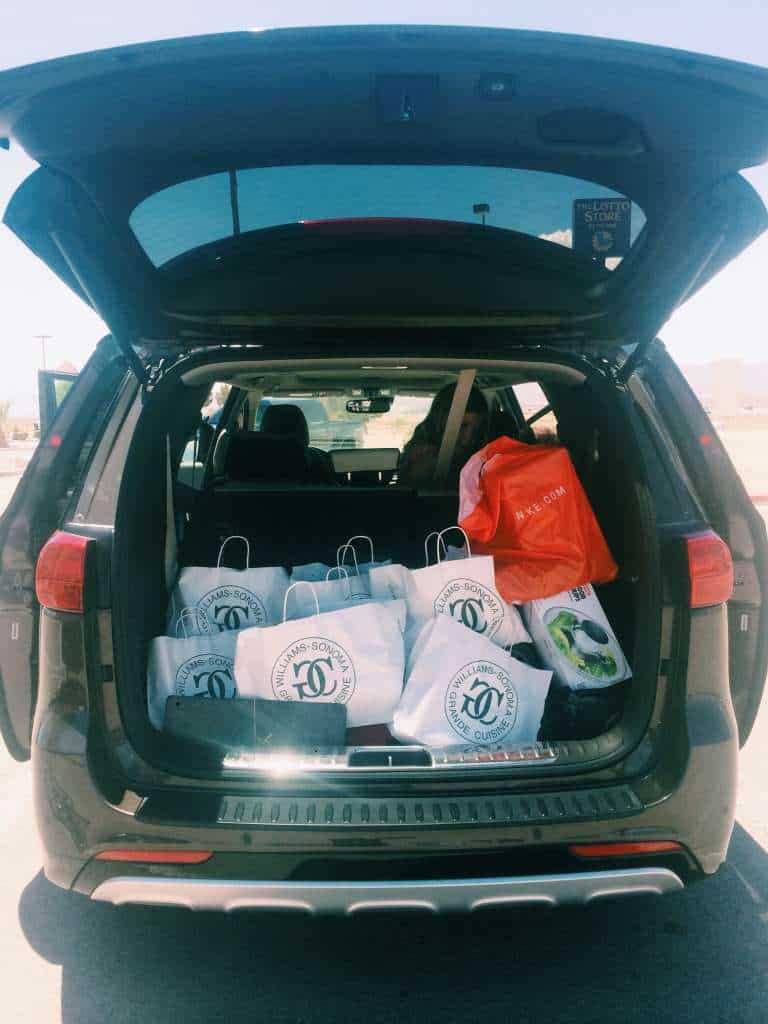 The next time you need a great road trip snack or a filling and energizing breakfast, make this granola. It is filled with dry apricots, coconut shavings, and pistachios. The cardamom spice adds an extra and delicious element of flavor. Add it to your yogurt or milk and top with fresh fruit and you have the perfect breakfast! Enjoy!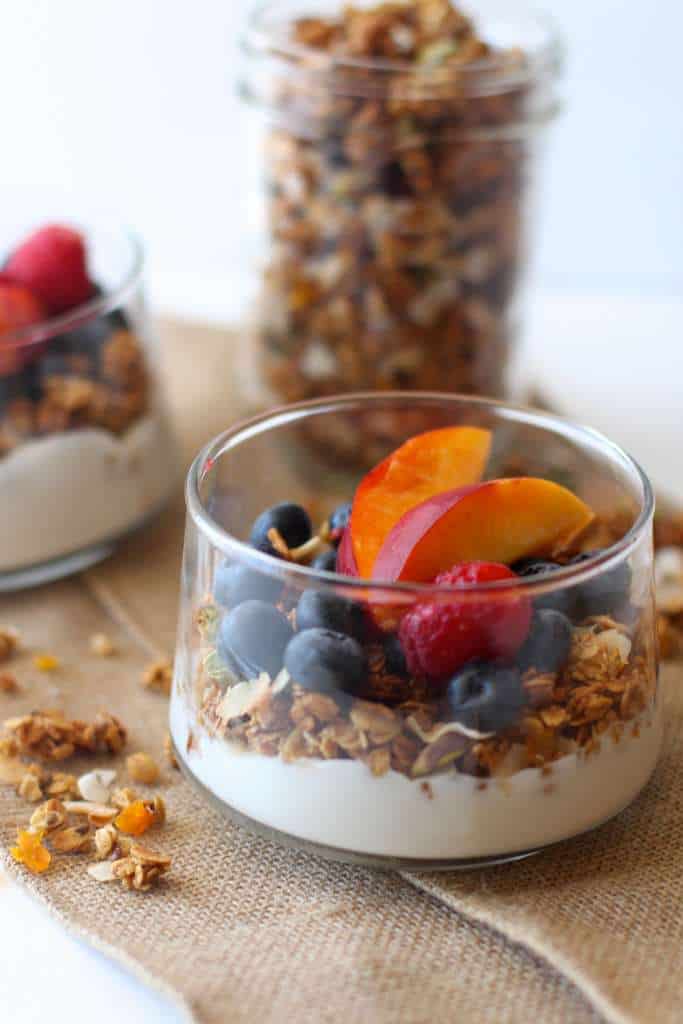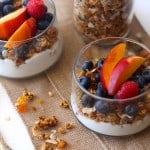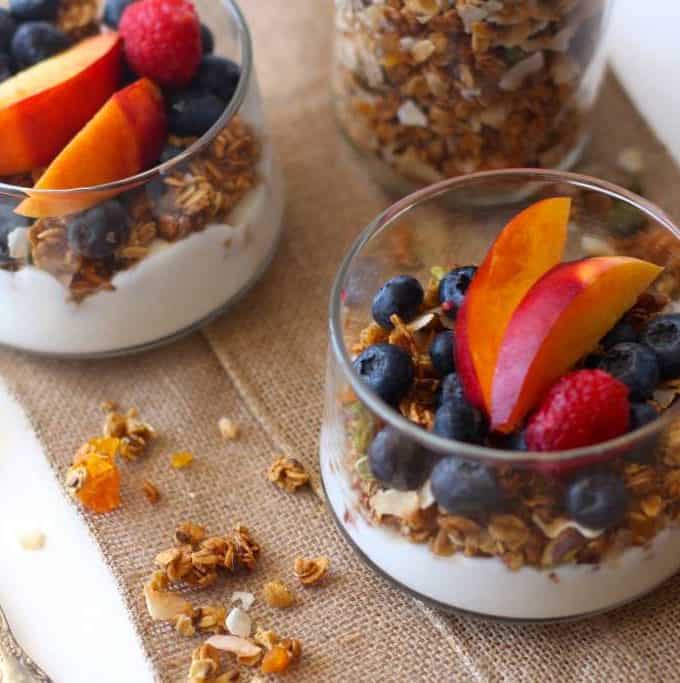 Apricot Cardamom Granola
Ingredients
4

cups

old fashioned rolled oats

½

cup

packed light brown sugar

1

teaspoon

kosher salt

½

teaspoon

ground cinnamon

½

teaspoon

ground cardamom

½

cup

diced dried apricots

½

cup

shelled pistachios

1

cup

shaved coconut

1

cup

butter melted or vegetable oil

¾

cup

honey
Instructions
Preheat oven to 350 degrees and line a large baking sheet with parchment paper.

In a bowl combine oats, brown sugar, spices, apricots, and pistachios.

In a separate bowl, mix together butter and honey, pour into oat mixture.

Combine all ingredients until everything is wet.

Pour into baking sheet and spread all over the pan.

Bake for 35 min, stirring the granola gently every 12 minutes.

When done remove from oven and allow to cool.

Once cooled, mix in shaved coconut.

Store in an airtight container and enjoy!
We would like to thank Kia for the week-long media press drive in the Kia Sedona. No compensation was provided and all opinions are my own.