This post has been compensated by Collective Bias, Inc. and its advertiser. All opinions are mine alone. #GoldfishMix #CollectiveBias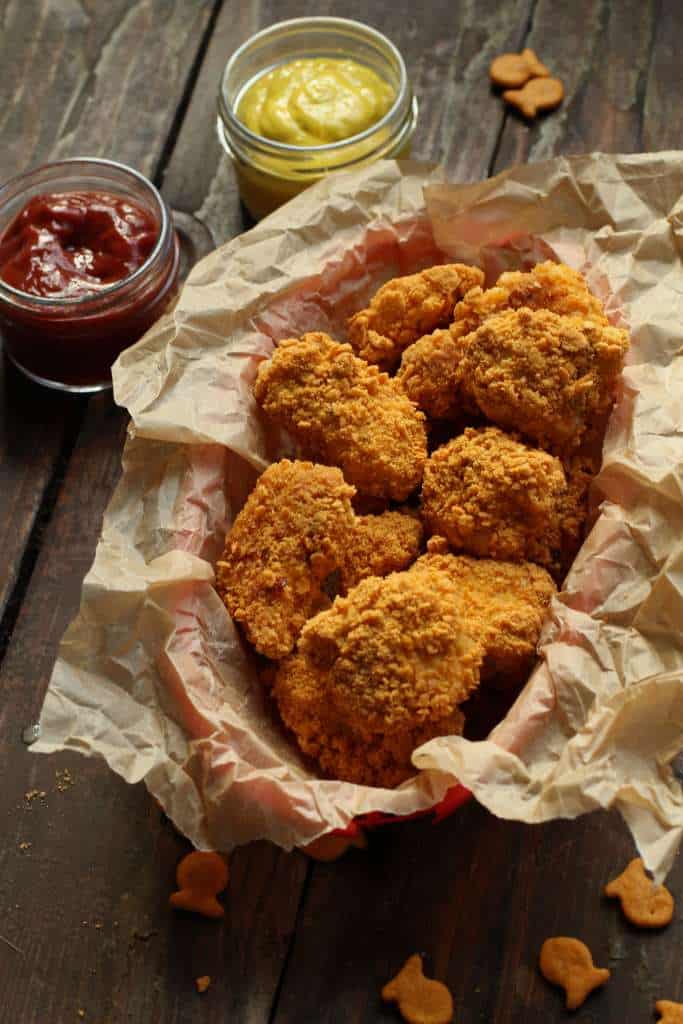 Have you ever found yourself in the middle of a recipe, only to realize you did not have one of the key ingredients. It happens to me all the time, especially at dinner time! The last thing I want to do is drop everything and return to the store yet again. This is where you have to get creative with substitutes. Sometimes though, these substitutes actually are fantastic and you have to make note to make this change every time. I don't know how many times I have started a meatloaf or meatballs and realized that I was out of breadcrumbs. Goldfish crackers, however, are always in abundance in our home due to school lunches and a toddler!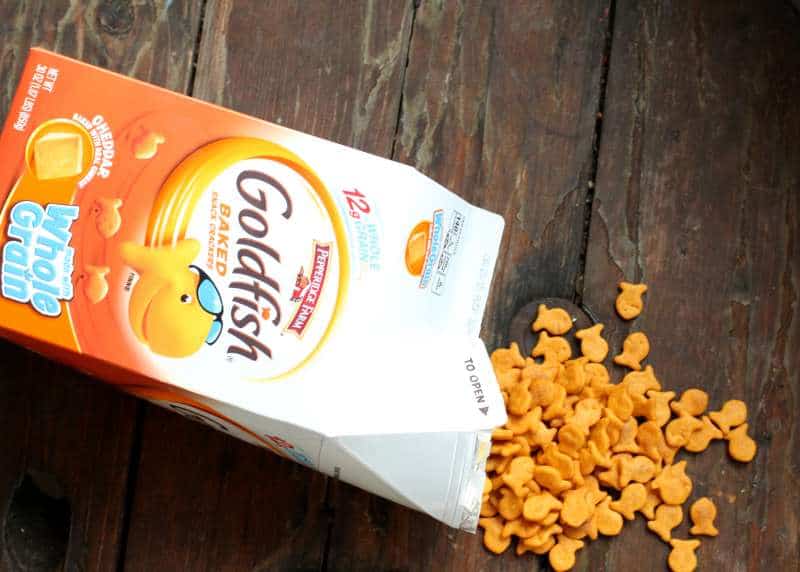 The pulverized Goldfish crackers make a wonderful breadcrumb replacement, and brings an extra cheesy addition to your recipe. These Goldfish cracker Chicken Nuggets are a equally enjoyed by kids and adults! Serve them for a weekly dinner or as an appetizer at your next game day shindig.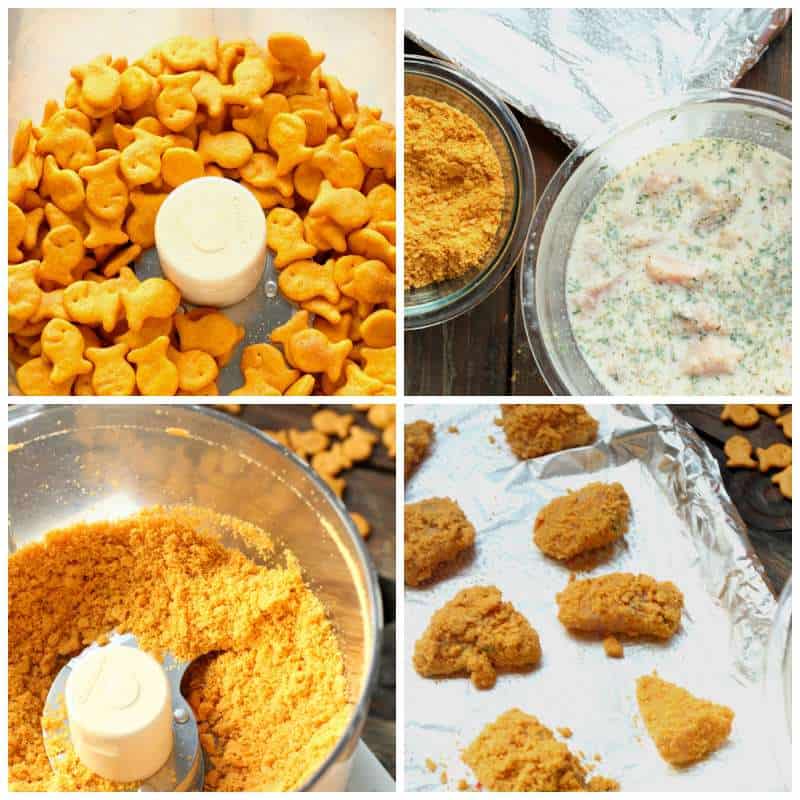 I generally serve them with a mixture of ketchup and mayonnaise (seriously don't dock it until you try it) but have also served it with a sweet chili cilantro sauce when serving to adults.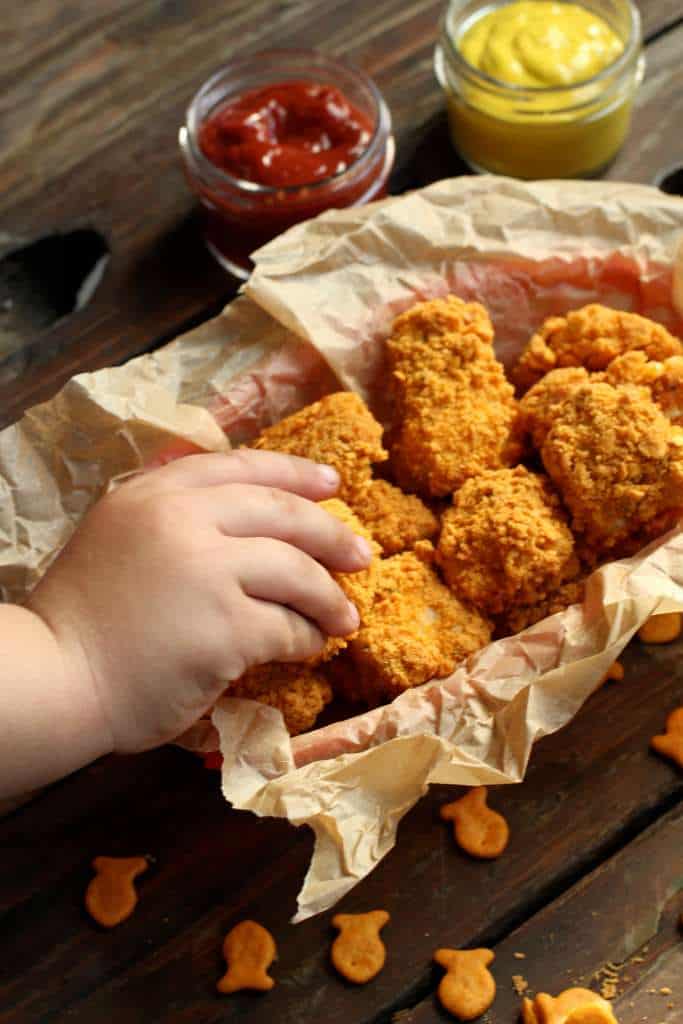 With the large 30 oz boxes of Goldfish crackers currently on Rollback at Walmart, it is time to stock up! Follow Goldfish crackers on Facebook and Twitter for more fun recipes!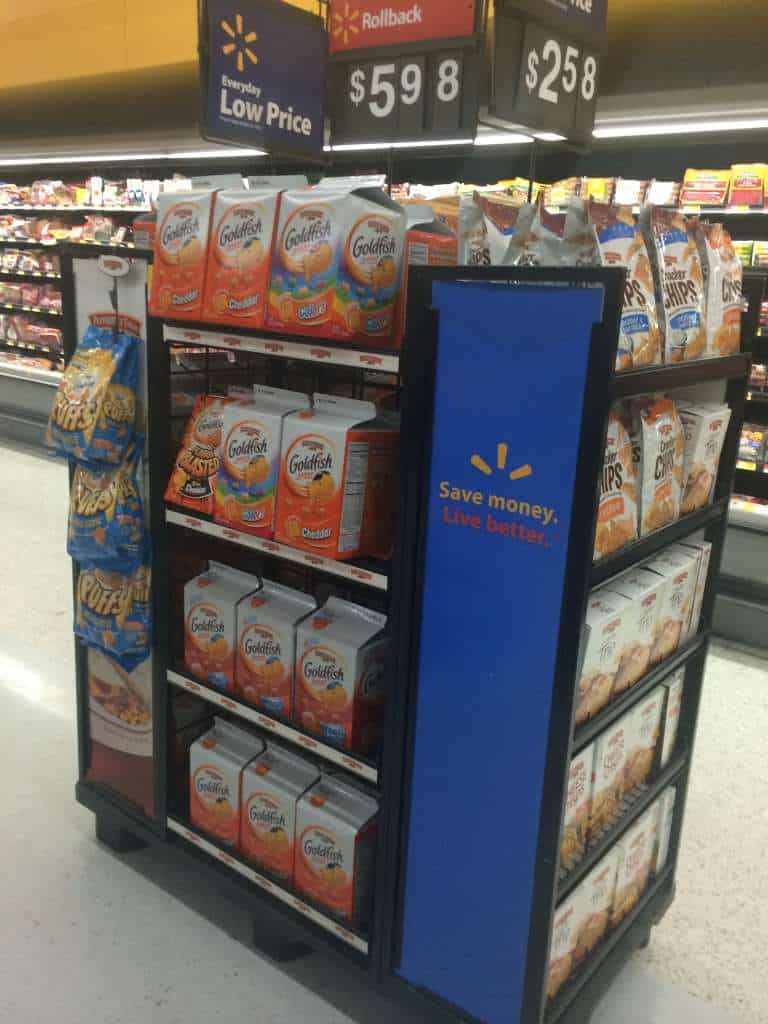 So tell me, what is your favorite recipe substitution?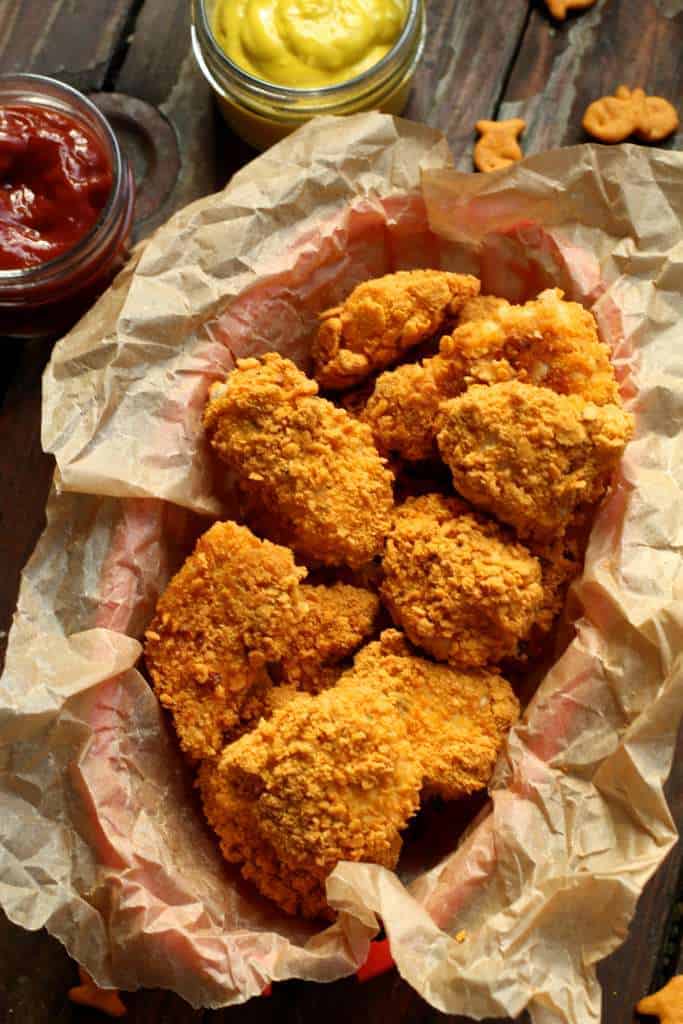 Golfish Crackers Crusted Chicken Nuggets
Ingredients
1/2 pound boneless skinless chicken breasts or tenders
1 cup buttermilk (or 1 cup milk with 1 teaspoon vinegar or lemon juice mixed in)
1/2 teaspoon garlic powder
1 teaspoon dried parsley
1/2 teaspoon salt
1/2 teaspoon pepper
2 cups Goldfish crackers, crushed
Instructions
Combine buttermilk and spices in a large bowl and mix together.
Cut chicken into 2 inch pieces and submerge into buttermilk.
Once all chicken is in the buttermilk, cover with plastic wrap and allow to marinate in the fridge for 30 minutes or overnight.
Preheat oven to 375 degrees and line a large baking sheet with foil.
Generously spray foil with nonstick cooking spray.
One piece at a time, remove chicken from buttermilk and coat throughly with Goldfish cracker crumbs, place on cookie sheet.
Continue until all pieces are coated, then bake for 20 minutes.
Serve warm with dipping sauce.
http://theseasidebaker.com/golfish-crackers-crusted-chicken-nuggets/