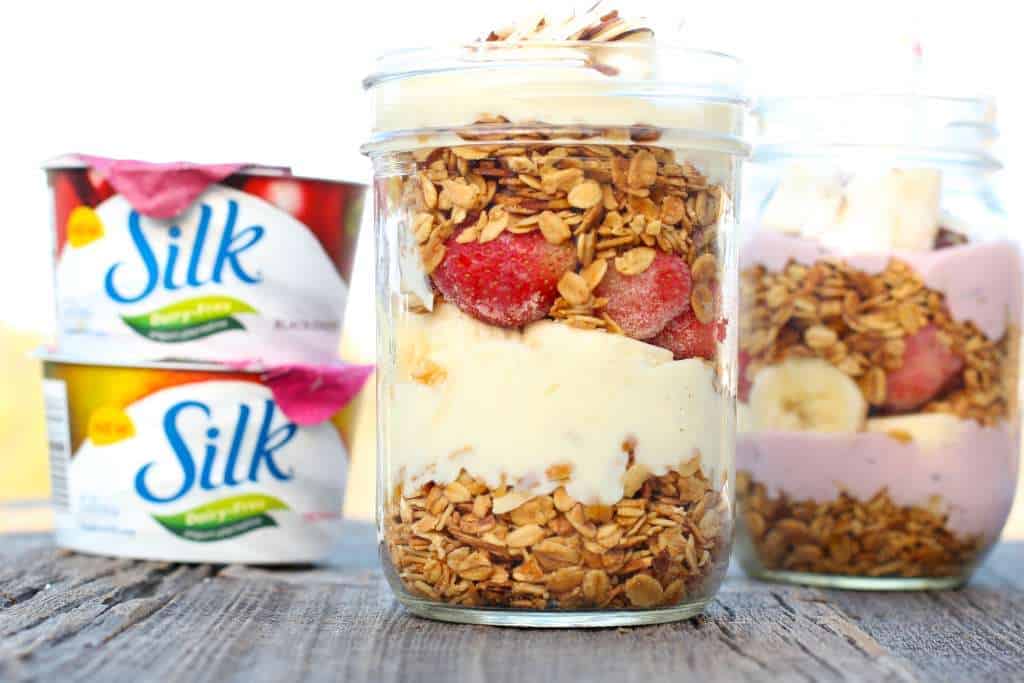 This week we have been talking about resolutions, and since I have quite a few it may take me a few posts to get through them! At the top of my list, I resolve to eat breakfast. You see, I am the type of person that will drink coffee until noon. Only when I begin to slow down and my stomach is in knots do I realize- oh it's time to eat. I know that this is a horrible habit, thus the resolution.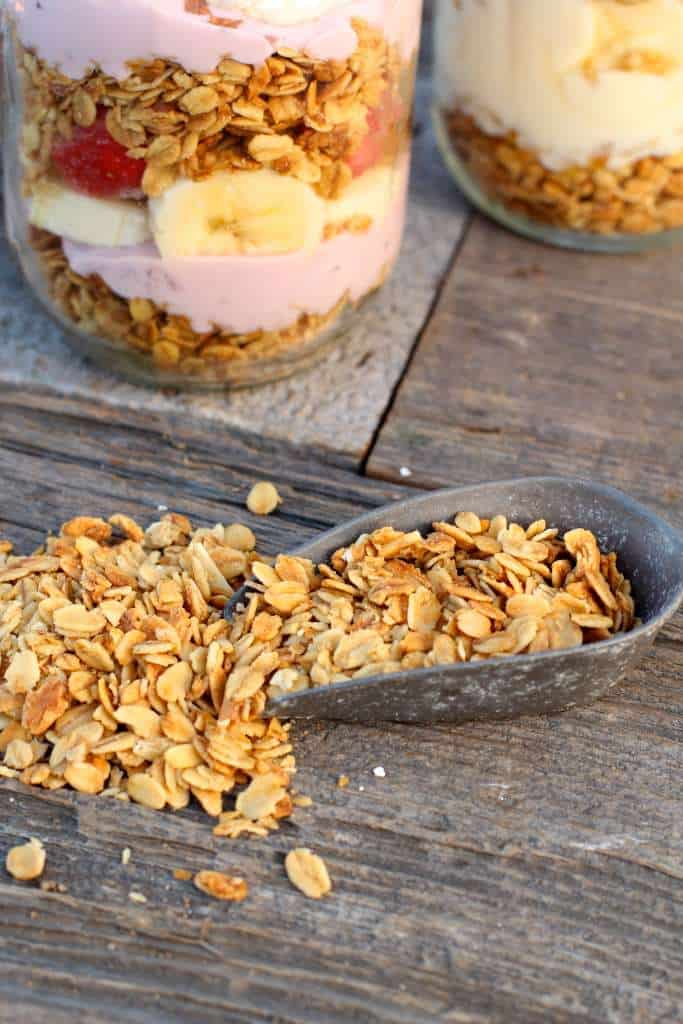 Since the first day of the New Year, I have made a conscious effort to have a balanced breakfast every morning. Let me tell you, I have been feeling great. Not only am I full for a majority of the day, I have loads of energy too! I guess you all have been right all of these years.
When Silk contacted me asking me to review this brand new Dairy- Free Yogurt Alternative, I was very excited. A couple of weeks ago I was grocery shopping with my Blogging BFF and  she was commenting on how dairy free/nut free yogurts do not exist. She is currently on a very restrictive diet due to her son's allergies and her breastfeeding. I can't wait until she tries Silk Dairy-Free yogurt!!!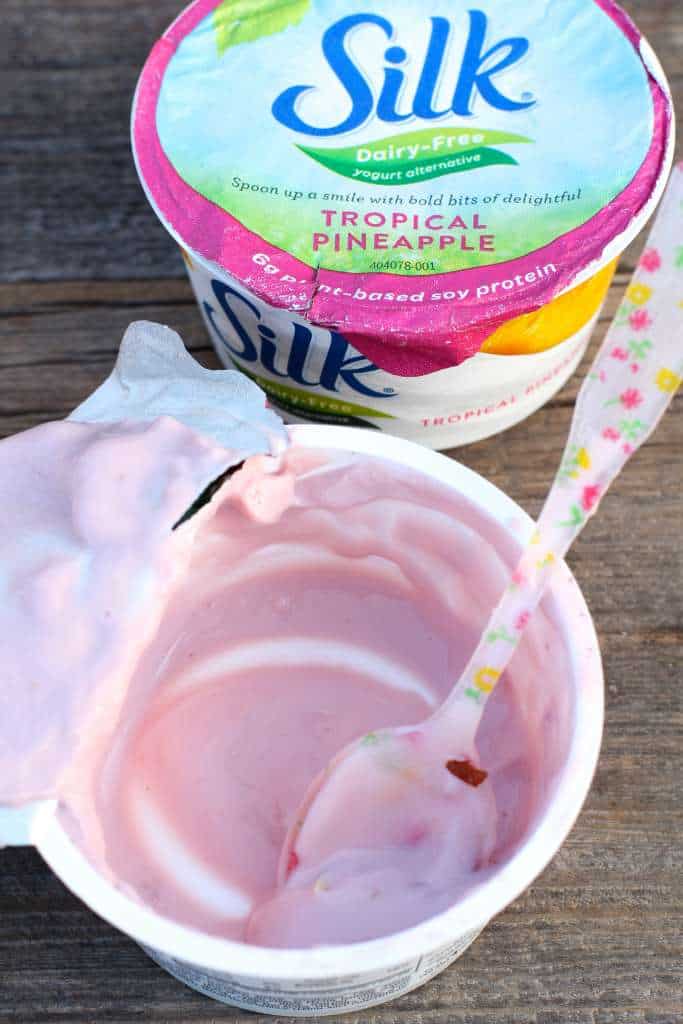 I was pleasantly surprised with the taste, and so were my yogurt loving kids. It had a  smooth creamy texture and was absolutely delicious. Silk Dairy-Free Yogurt Alternative is made with real fruit and contains 6g plant-powered protein per serving. It is free of dairy cholesterol, carrageenan free and made without artificial flavors and colors. It is also vegetarian and low in saturated fats.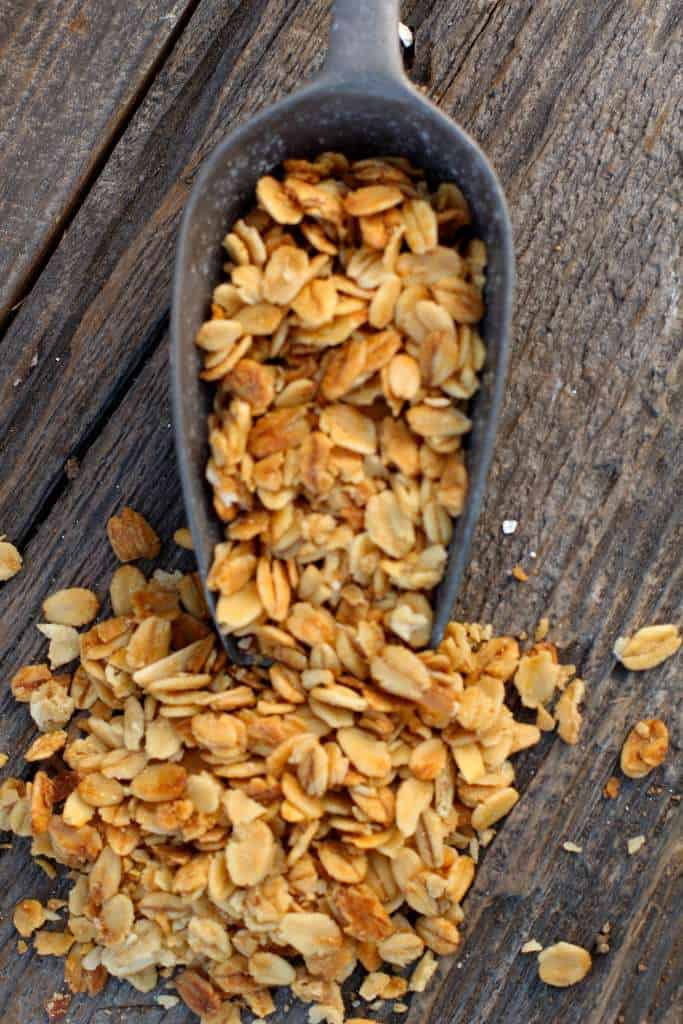 The flavors we tried were Black Cherry and Tropical Pineapple. I was really reluctant to try the pineapple because I usually don't like anything but fresh pineapple but I loved it! It was fresh and light and clearly used real fruit flavors. The cherry was also delicious! Both flavors worked perfectly in the parfaits.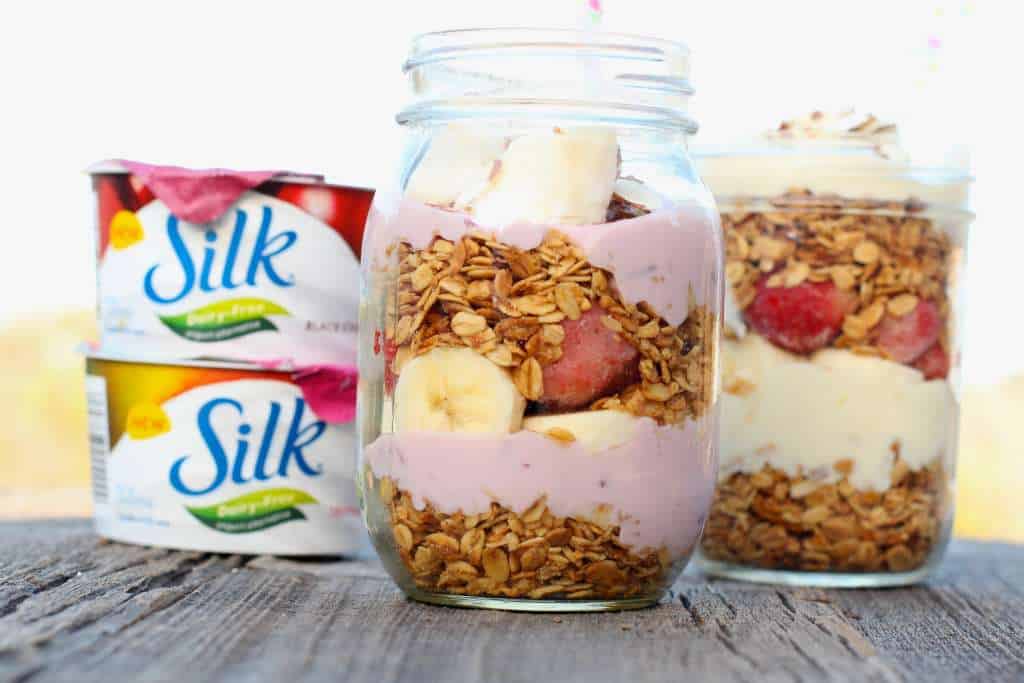 So if you need a wholesome breakfast that is easy to put together and will keep you full for hours, make these parfaits. And if you have a dairy allergy (or just want some added soy protein) try Silk Dairy-Free Yogurt Alternative! For more delicious recipes, follow Silk's Pinterest and sign up for their Newsletter!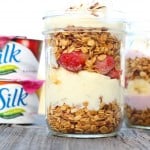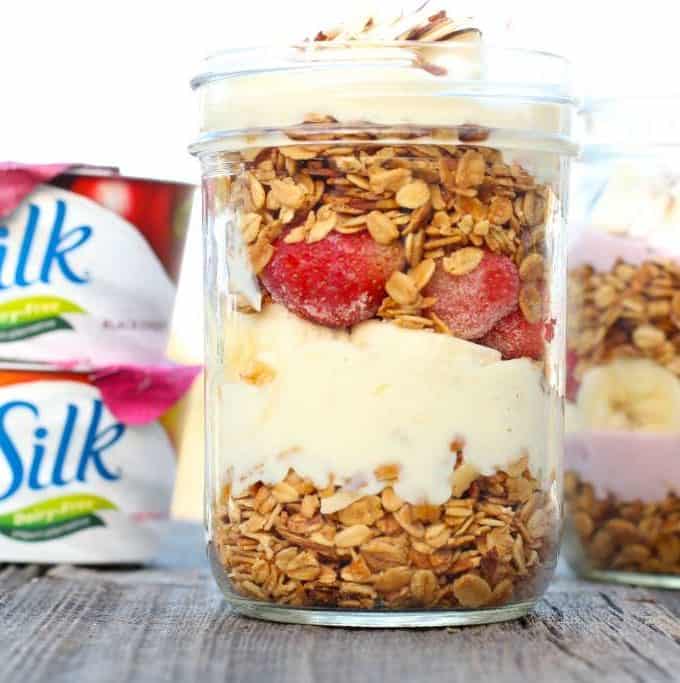 Vanilla Almond Granola Silk Dairy-Free Parfaits
Ingredients
2

and ½ cups old-fashioned rolled oats

¾

cup

slivered almonds

¾

teaspoon

ground cinnamon

¼

teaspoon

salt

½

cup

honey

¼

cup

melted butter

¼

teaspoon

almond extract

1

and ½ Tablespoon vanilla extract
Instructions
Preheat oven to 300 degrees and line a large baking sheet with parchment paper.

In a bowl combine all the dry ingredients.

In a separate bowl, combine all of the wet ingredients.

Mix the dry and wet ingredients until all of the oats a coated.

Pour out the uncooked granola onto the baking sheet and spread out.

Bake for 45 minutes, stirring every 15 minutes.

Allow to throughly cool then place in an airtight container for up to 3 weeks.
This conversation is sponsored by Silk. The opinions and text are all mine.