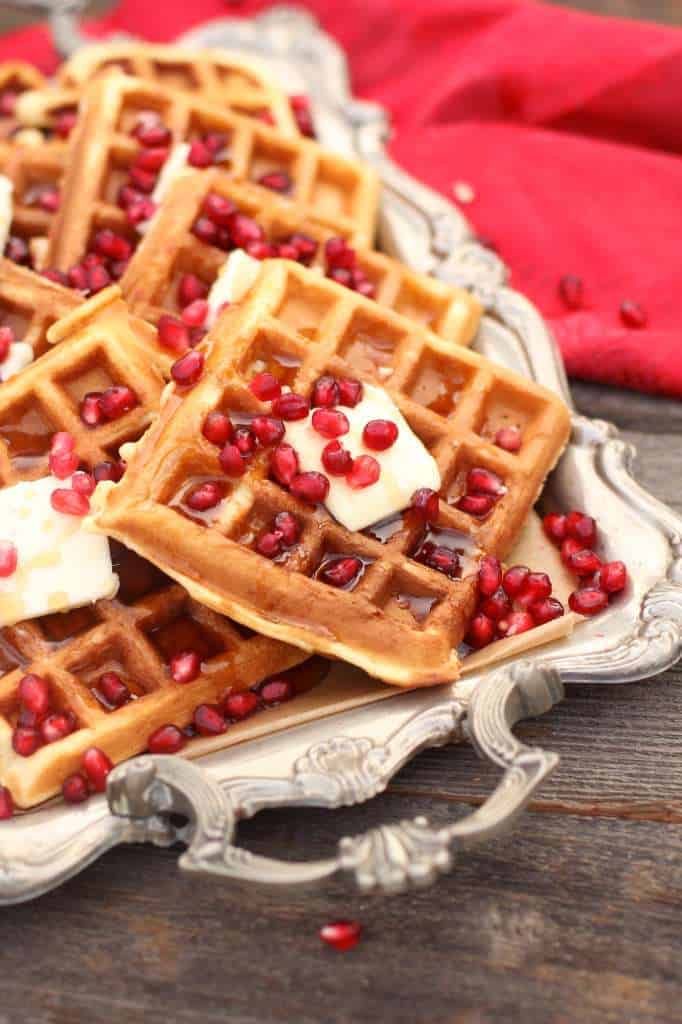 Happy New Year everyone! I predict that 2015 will be a great one! This year, I resolve to be more organized. To start, I tackled my fridge. During the holidays I had so much going on that many things went bad. I hate that!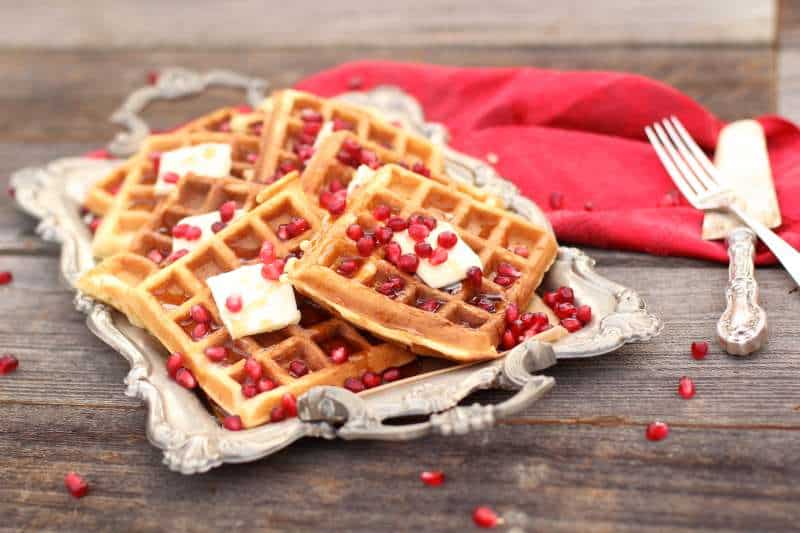 Fortunately though, some things still had a few days until their expiration date, such as 2 half gallons of Eggnog. I always buy a ton of that stuff at the beginning of December only to realize that my dear husband had already dissolved of all of the rum as I am ready to serve it. Needless to say, the two gallons sat patiently in my fridge waiting to be used.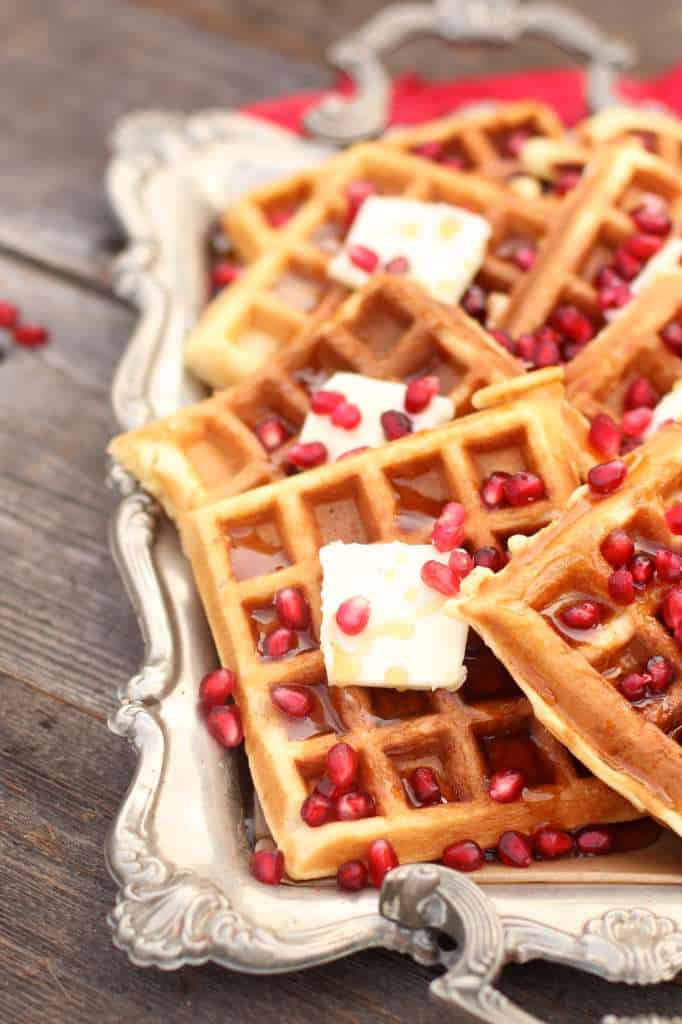 So, in an effort to become more organized, I made about three batches of these waffles to freeze for school morning breakfasts. Once baked, the waffles only have a slight eggnog/spicy flavor but are perfectly moist and fluffy...just as they would be if I were using buttermilk. To reheat in the mornings, I simply throw them under the broiler (still frozen) and heat them up for about 3 minutes on each side. Of course the time is all dependent on your oven, so keep an eye on them!
What are your resolutions for 2015?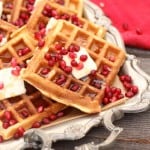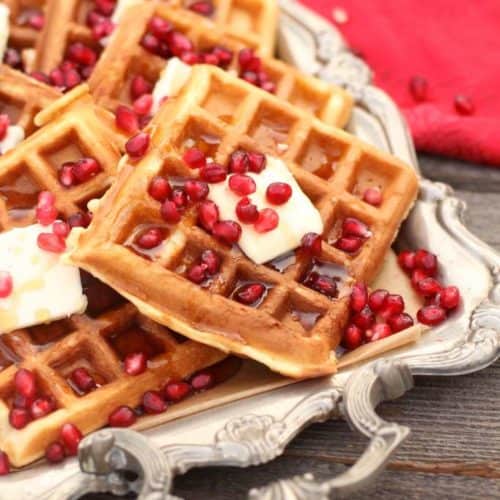 Eggnog Waffles
Ingredients
2

cups

all purpose flour

1 ½

teaspoon

baking soda

2

tablespoons

sugar

½

teaspoon

salt

2

tablespoons

melted butter

1

egg

1

teaspoon

vanilla

2

cups

eggnog

2

egg whites

non-stick cooking spray
Instructions
Begin heating up your waffle iron.

In a large bowl, combine all purpose flour, baking soda, sugar, and salt. Whisk to combine.

Create a well in the middle of the flour.

In the center of the well, add eggnog, egg, butter, and vanilla.

Mix all ingredients in the bowl together until smooth.

In a separate bowl, beat egg whites until stiff.

Gently fold egg whites into batter.

Spray hot waffle iron with non stick cooking spray.

Carefully pour ½-¾ cup batter into waffle iron.

Cook until brown, about 4-5 minutes each, depending on your waffle iron.

Serve immediately or freeze and reheat when desired.