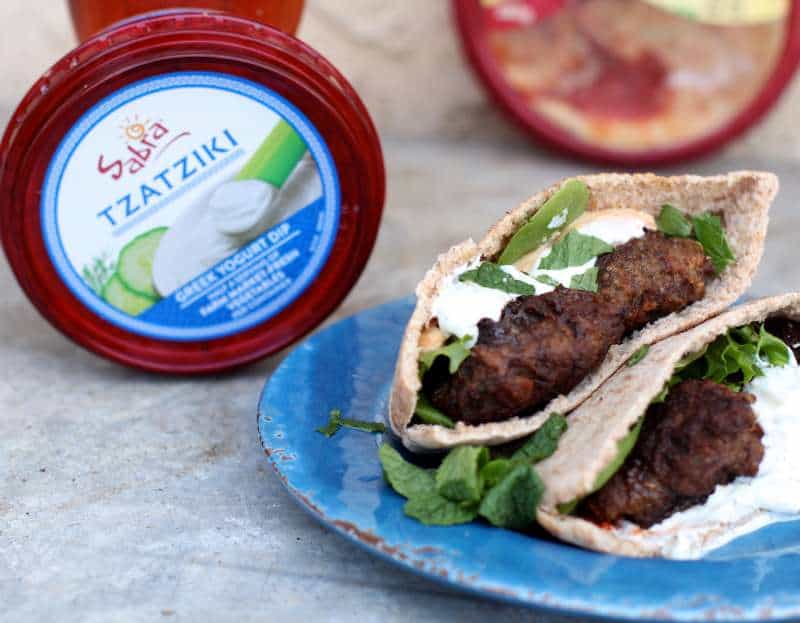 Now that the holidays are almost over, I feel that we can start on my next favorite thing to make...man food. I love cooking for groups of men, especially while they are immersed in a football game. Even though they generally inhale the items in two bites or less, they are always so appreciative of good homemade cooking. Not that women aren't, it's just that *most* single men forgot what home cooking is really like.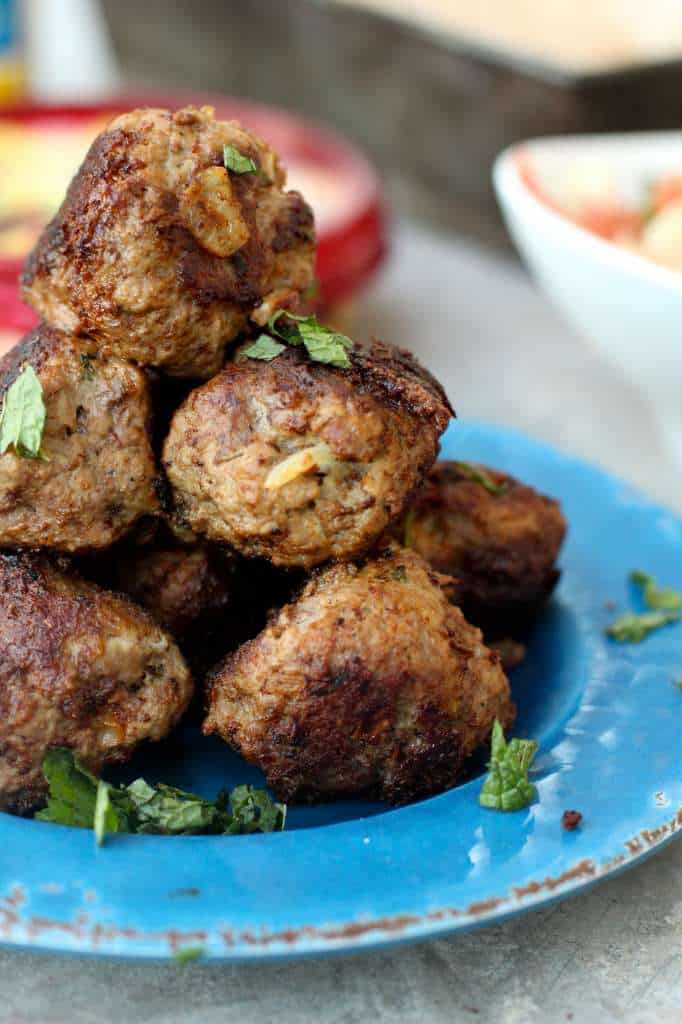 That is why when my husband has friend's over to watch the big game, or he tailgates before the game, I always go all out. This past weekend, I wanted to step out of the traditional tailgating food box. I needed something that was easily transportable and could be thrown together in a parking lot. These Greek Lamb Pita Sandwiches fit the bill perfectly!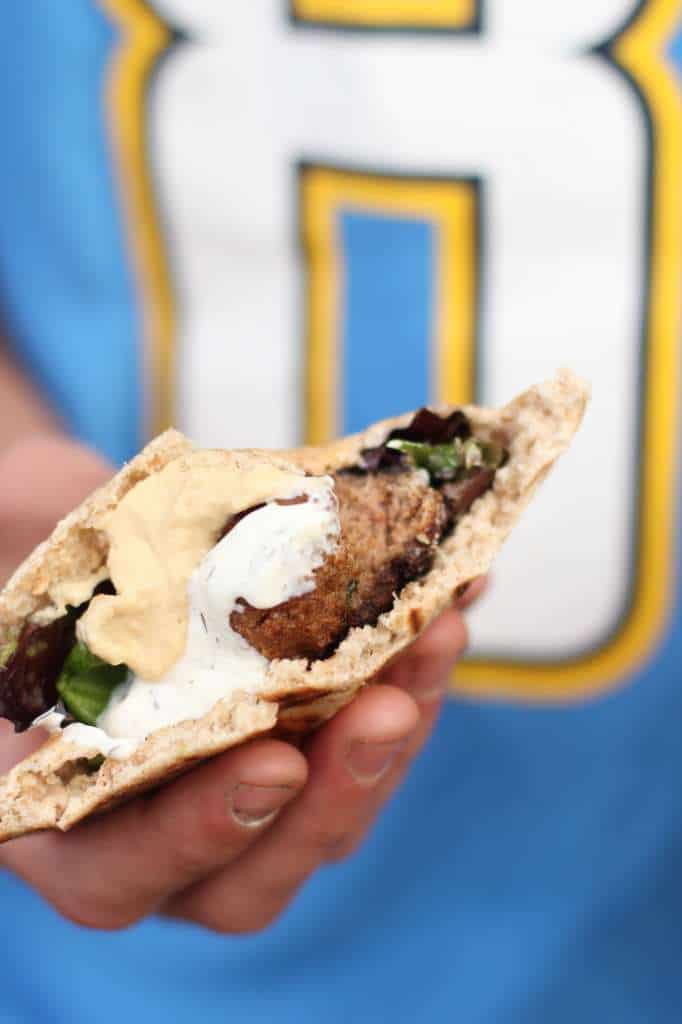 After having won a year's supply of Sabra Hummus at a recent food blogging conference, Mediterranean cuisine has become very popular in my kitchen. You can do so much with hummus besides just using it as a dip. As seen here, it makes a great Eyro-esque spread!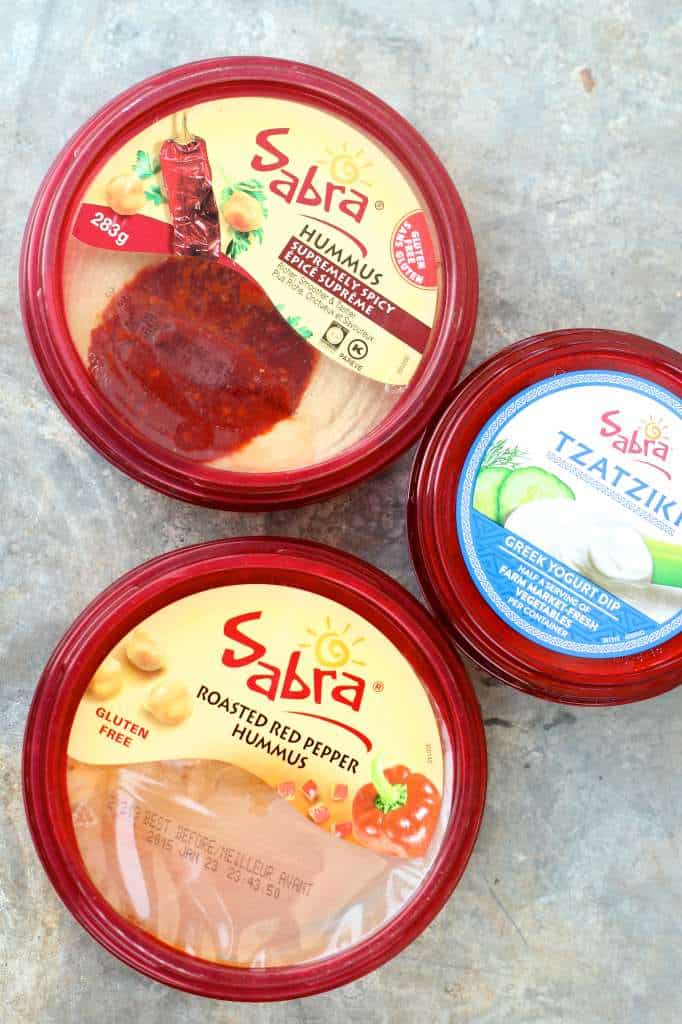 I made a bunch of lamb meatballs that were full of fragrant herbs such as rosemary, thyme, and mint. Combined with Supremely Spicy Hummus and Tzatziki sauce these pitas were absolutely delicious! Thanks to Sabra, these pitas were simple to put together and perfect for assembling at the game!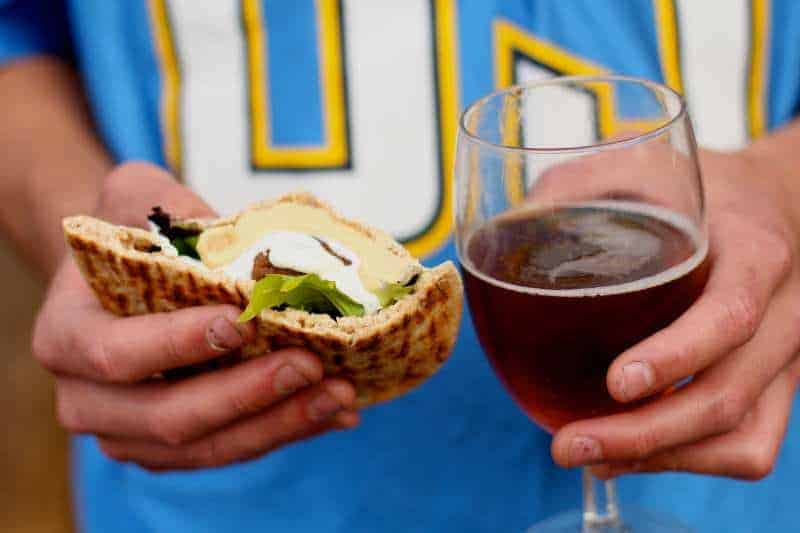 Pair these pitas with a delicious cold brew and serve to a group of hungry men, and you will be the most liked female ever! But don't get me wrong. These sandwiches are also great served at a backyard BBQ or party!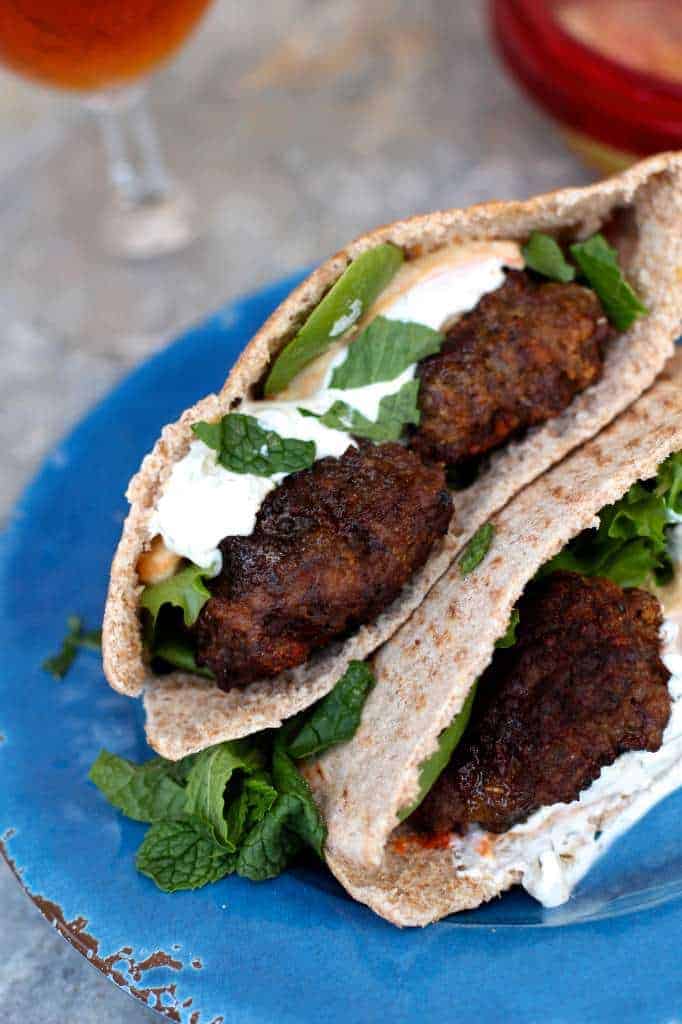 Game on!!!!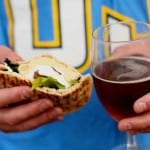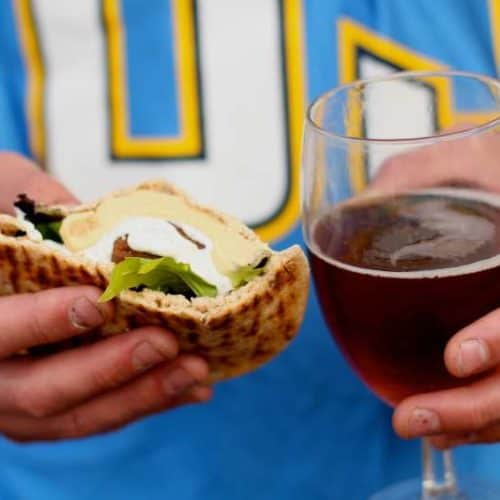 Greek Lamb Pita Sandwiches
Ingredients
Lamb Meat Balls
1

pound

ground lamb

½

pound

ground sirloin

1

tablespoon

dried rosemary

1

teaspoon

dried thyme

2

tablespoons

chopped fresh mint

½

teaspoon

cumin

½

teaspoon

salt

½

teaspoon

paprika

2

eggs

½

cup

bread crumbs
For Assembly
Lamb Meatballs

1

Package Sabra Hummus

(I like the spicy but any flavor is wonderful!)

1

Package Sabra Tzatziki

Lettuce

10

pitas
Instructions
In a large bowl combine ground meats, herbs and spices, eggs, and breadcrumbs. Mix together until combined.

Cover bowl with plastic wrap and refrigerate for at least 1 hour.

Make 2 inch balls (these may be flattened to make mini sliders for your pitas)

On a hot grill, grill balls until fully cooked, about 10 minutes.

Open up pitas and spread with hummus and 1 lettuce leaf.

Place 2-3 lamb meatballs in pita and top with Tzatziki.

Serve warm.