This quick and easy Zucchini Crumb Bundt cake is made with Krusteaz Cinnamon Crumb cake. It comes together in just minutes and is delicious!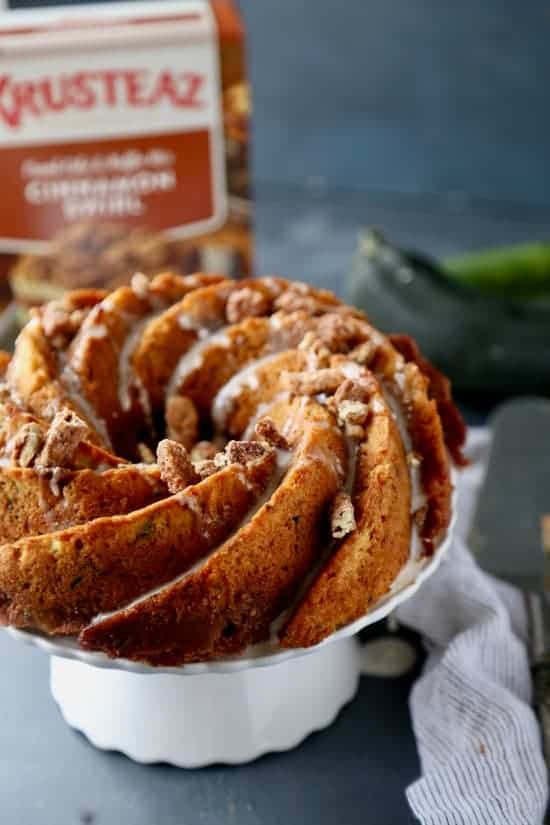 Hey friends, I'm excited to announce my new partnership with Krusteaz. Each month I will be sharing a fun and easy recipe featuring their products.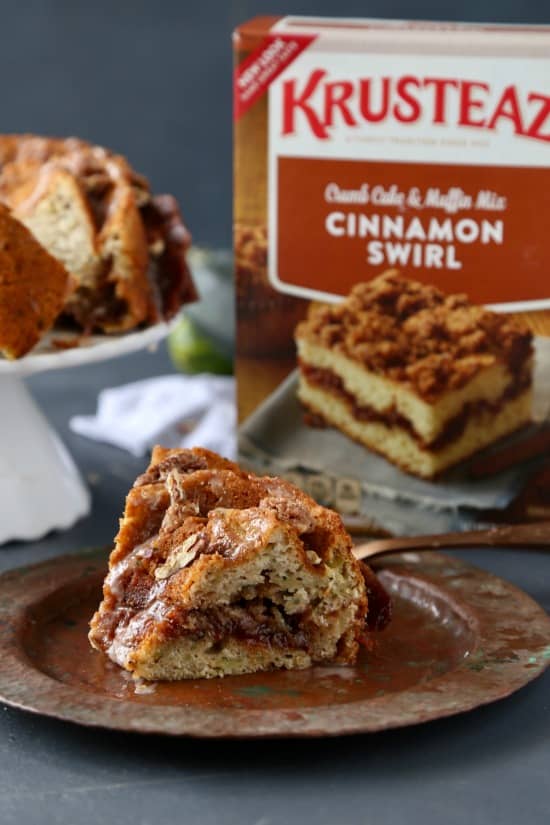 Back to school officially in session for one of my children, and around the corner for the other two and my calendar is already filled. With Back-to-School nights, soccer, acting classes, and the Fall Festival, I'm am going to have quite a bit of baking for all of the functions and fundraisers.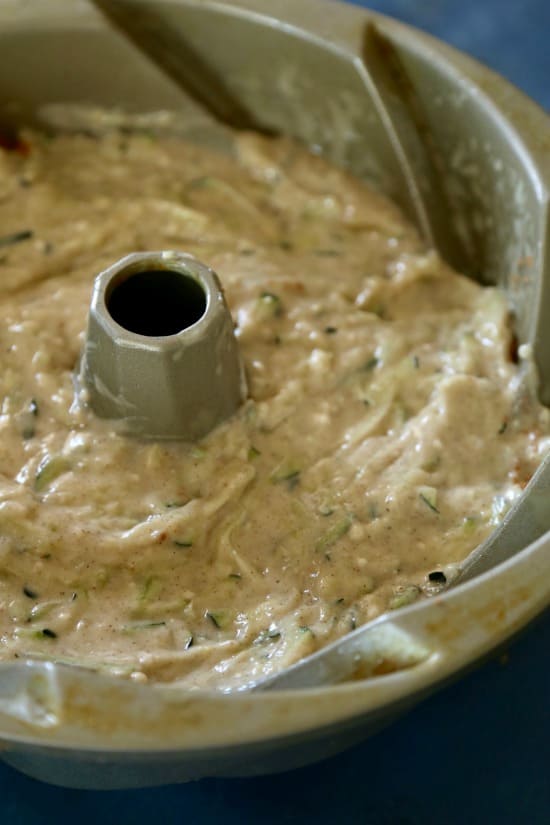 While I love baking (obviously) sometimes it can get overwhelming trying to bake something for something other than the blog. It may sound crazy, but my blog recipe planning is an organized chaos. I bake according to season, have everything planned out well in advance, and make usually just enough for the photos. When it comes to baking for school functions, I always seem to find myself throwing something together at the last minute.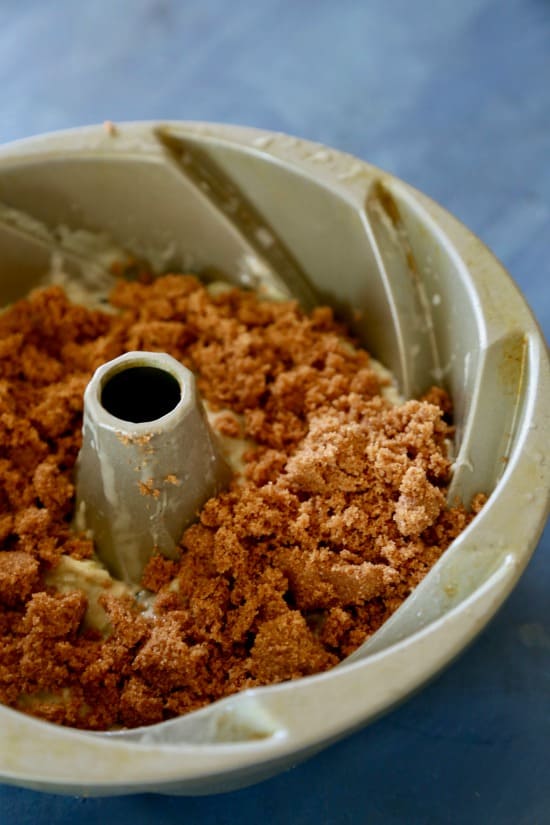 This is why I love Krusteaz baking mixing. I know that the end result will be something delicious and easy. I always try to make the recipe somewhat unique too.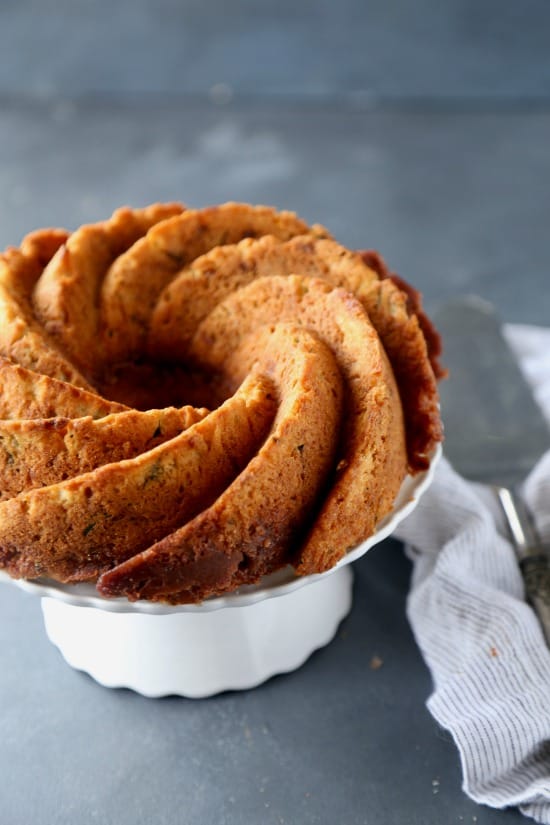 This past week my son had his first soccer practice of the season. This sweet little 5 year old knows already that food is the way to people's heart and wanted to share something with his new friends after an hour of running around. Of course he decided this at the last minute, and who was I to say no.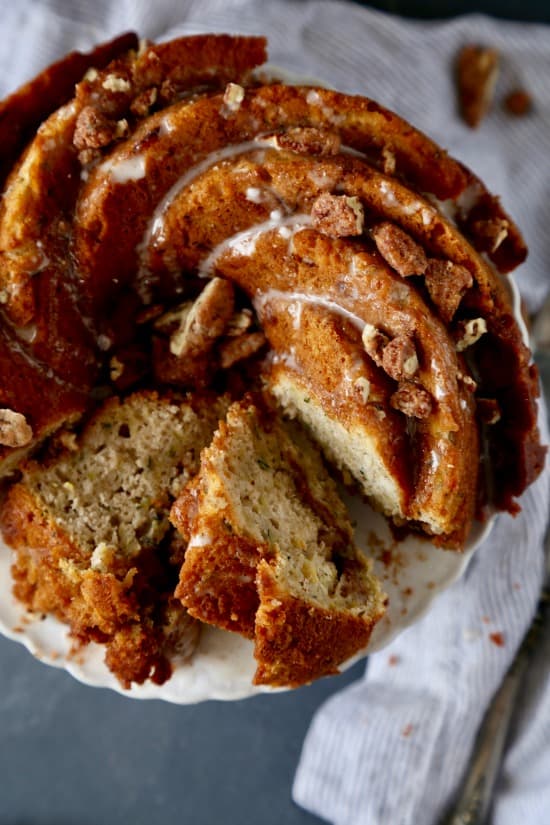 With an overwhelming amount of zucchini in the garden, we decided that a quick Zucchini Crumb Bundt Cake would be perfect. Using Krusteaz Cinnamon Swirl Crumb Cake and Muffin Mix we had a beautiful bundt cake ready to share in about an hour. I was out of cupcake liners so we decided to make it in the bundt cake pan, something I do quite regularly to avoid having to actually decorate the cake.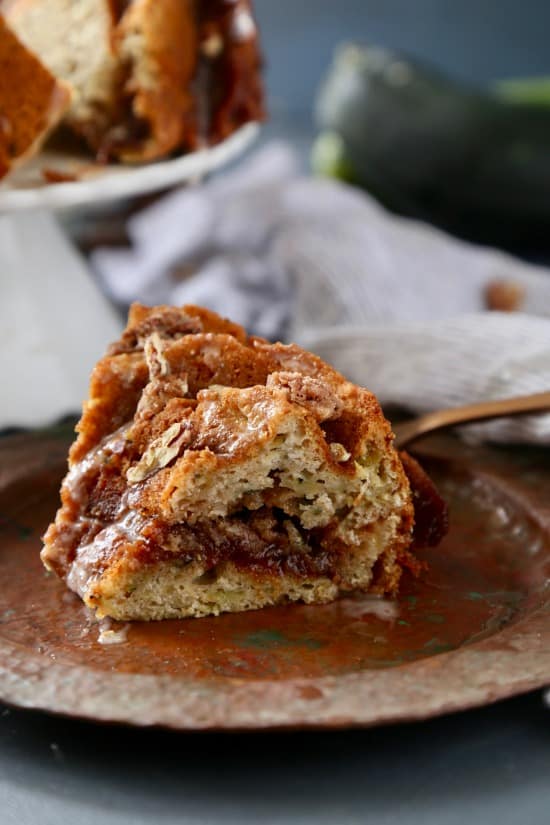 After the cake had cooled we made a quick cinnamon glaze and topped it with some candied pecans. Thankfully there were no nut allergies as it didn't even occur to me before he began handing them out. Clearly, I still have summer brain.
All in all, the Zucchini Crumb Bundt Cake was very well received by the kids and they had no clue that there was shredded zucchini inside of it! We will certainly be making this again come Fall Festival for the cake walk! Enjoy!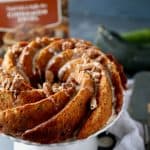 Zucchini Crumb Bundt Cake
Ingredients
1

package Krusteaz Cinnamon Swirl Crumb Cake & Muffin Mix

1 pouch each cake mix and cinnamon topping

⅔

cup

water

1

egg

2

cups

shredded zucchini

Glaze

1

cup

powdered sugar

2

tablespoons

milk

½

teaspoon

cinnamon

Candied pecans

optional
Instructions
Preheat oven to 350 degrees. Generously grease 10 inch Bundt pan.

In a large bowl, stir together water, egg, and cake mix until well blended.