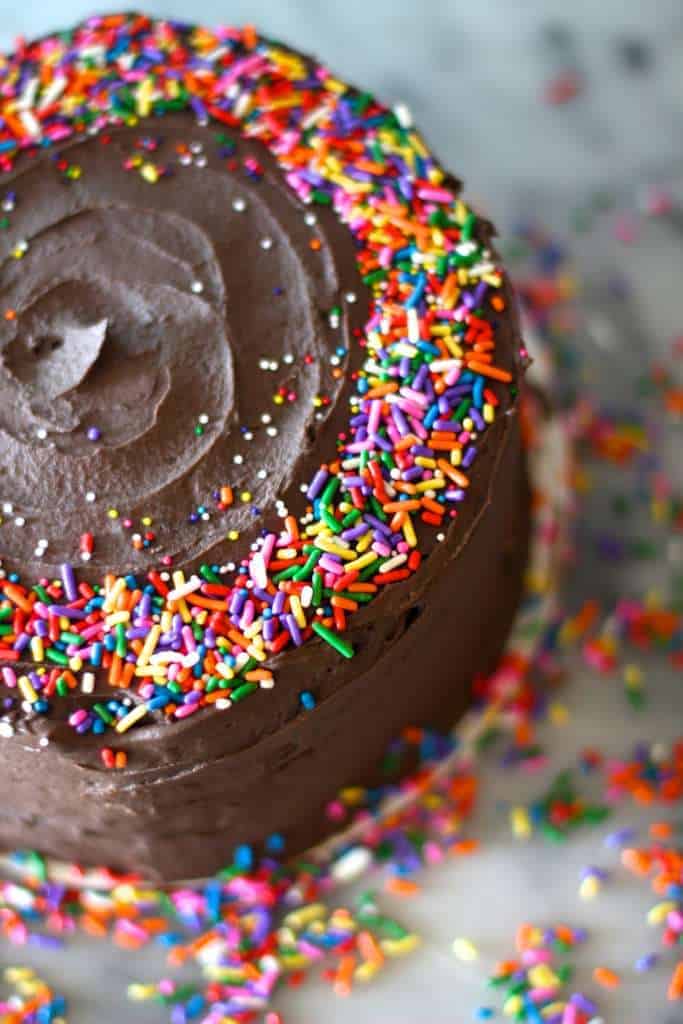 This post is going to be short and sweet due to the fact that I leave for the airport in 3 hours and have not even started packing! #whatsnew I am headed to Seattle for the International Food Bloggers Conference. Make sure to follow me on Instagram for all the fabulous Seattle eats and drinks!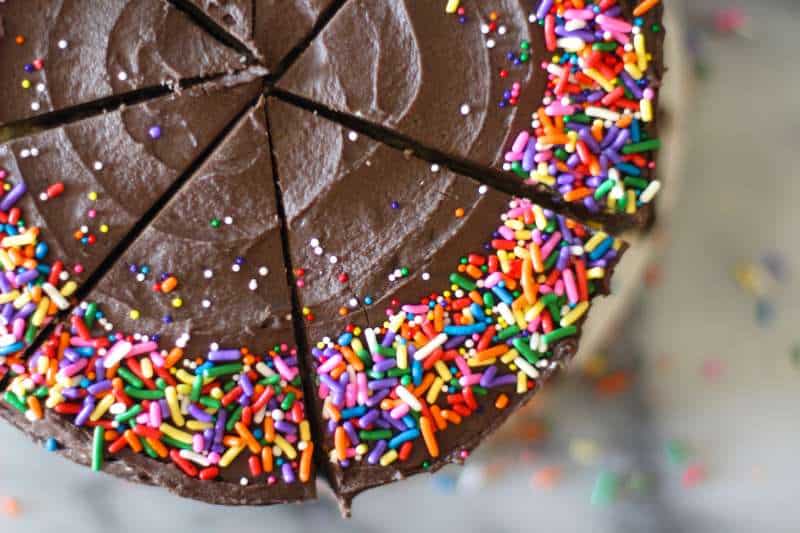 We have been experiencing a massive heatwave here in San Diego for the past couple of weeks The day that it broke I baked 3 cakes and two batches of cookies.  I am so happy I baked that much because the heat returned as quickly as it left! Because of my baking hiatus, our egg pile had quickly grown. With 9 chickens happily laying everyday, baking is essential, or at least a good excuse.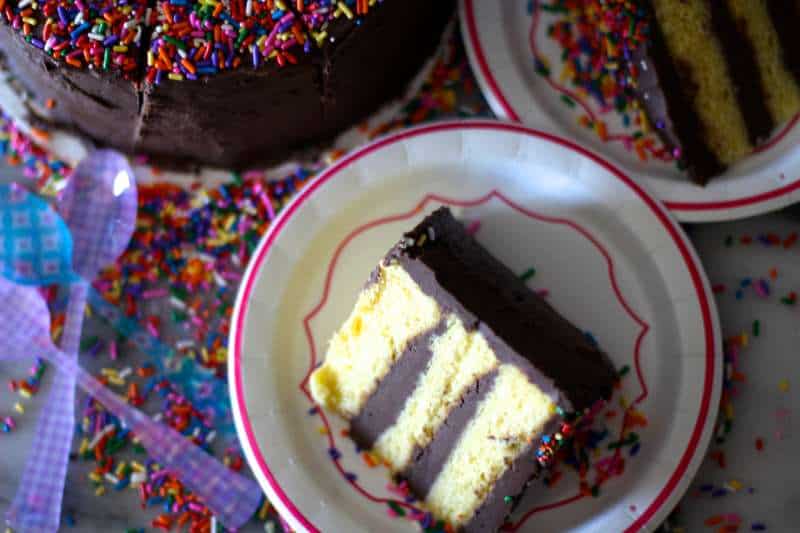 With all of the extra eggs, I knew it was time to make my grandmother's yellow cake. She made this for every birthday growing up, and it is my absolute favorite cake recipe!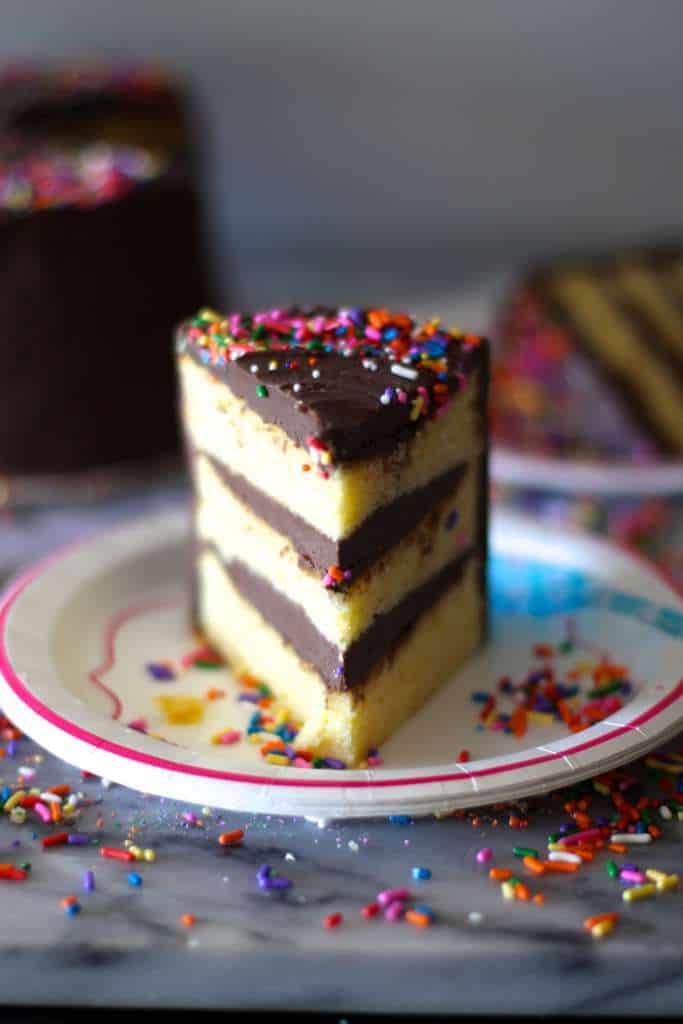 The base of a good yellow cake is egg yolks. Eight of them to be exact. Now I know that this is a lot, but trust me when I say that it is sow worth it! Keep the egg whites and make a batch of French macarons, homemade marshmallows, or a spectacular Swiss meringue buttercream.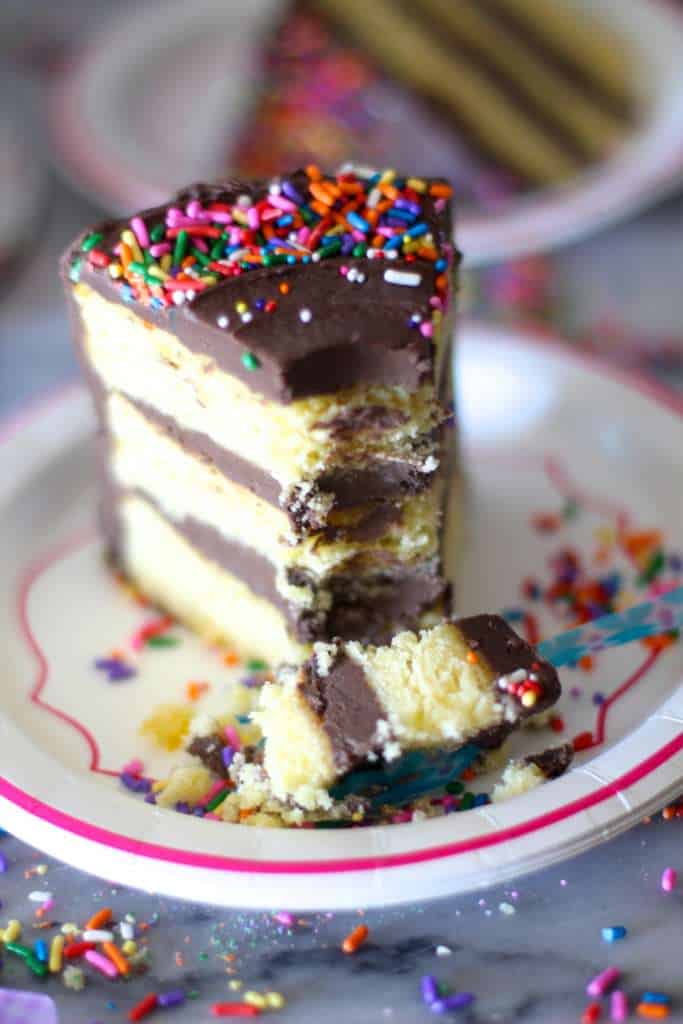 The cake is everything that I remembered it to be. Light and airy and the perfect companion to a chocolate fudge frosting. The combination of creamy Plugrá Butter and the egg yolks makes for a buttery chocolaty bite. Adorned with sprinkles, this is the perfect way to say "Happy Birthday" or a simple "Happy Thursday." I made this cake in three 7 inch pans because I like small/tall cakes, but it can also be made in two 9 inch pans. Enjoy!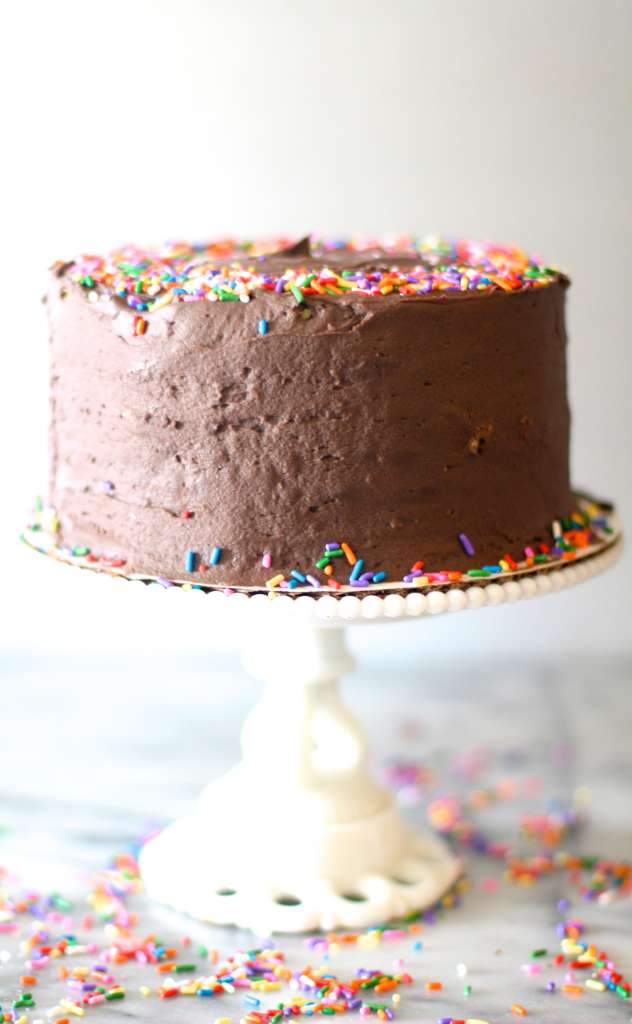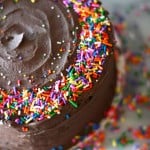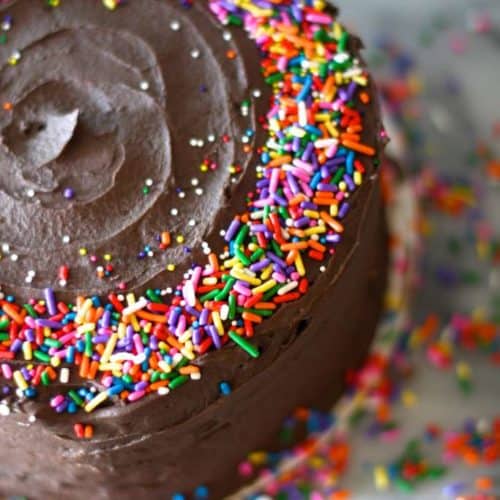 Yellow Cake with Chocolate Fudge Frosting
Ingredients
1

cup

Plugrá butter

, salted and room temperature

1

and ½ cups white sugar

8

egg yolks

, room temperature

¾

cup

buttermilk

, room temperature

1

and ½ teaspoons vanilla extract

2

cups

cake flour

2

teaspoons

baking powder
For the Frosting:
½

cup

butter

, softened

¾

cup

milk chocolate chips

4

cups

confectioners' sugar

½

cup

half and half

2

teaspoons

vanilla extract

Sprinkles for garnish
Instructions
Preheat oven to 350 degrees. Spray three 7 inch pans or two 9 inch pans with nonstick cooking spray.

In the bowl of your mixer, beat butter and sugar until light and fluffy.

Add egg yolks, one a time, thoroughly mixing before each addition.

Increase your mixer speed to medium high and beat batter until egg mixture is light and has doubled in volume.

In a separate bowl combine flour and baking powder.

Add vanilla to batter.

Alternating with adding the buttermilk, gradually add flour a little at a time, mixing until just combined.

Pour batter into baking pans and bake for 25 to 30 minutes.

Cool cakes completely before frosting.

To make the frosting, melt butter and chocolate over low heat in a small pan, stirring almost constantly, until both are completely melted.

Remove from the heat and allow to cool for 5 minutes.

In a large bowl, beat the confectioners' sugar, half and half, and vanilla until smooth.

Gradually beat in chocolate mixture until frosting is light and fluffy.

Spread between layers and over top and sides of cake.

Garnish with sprinkles.