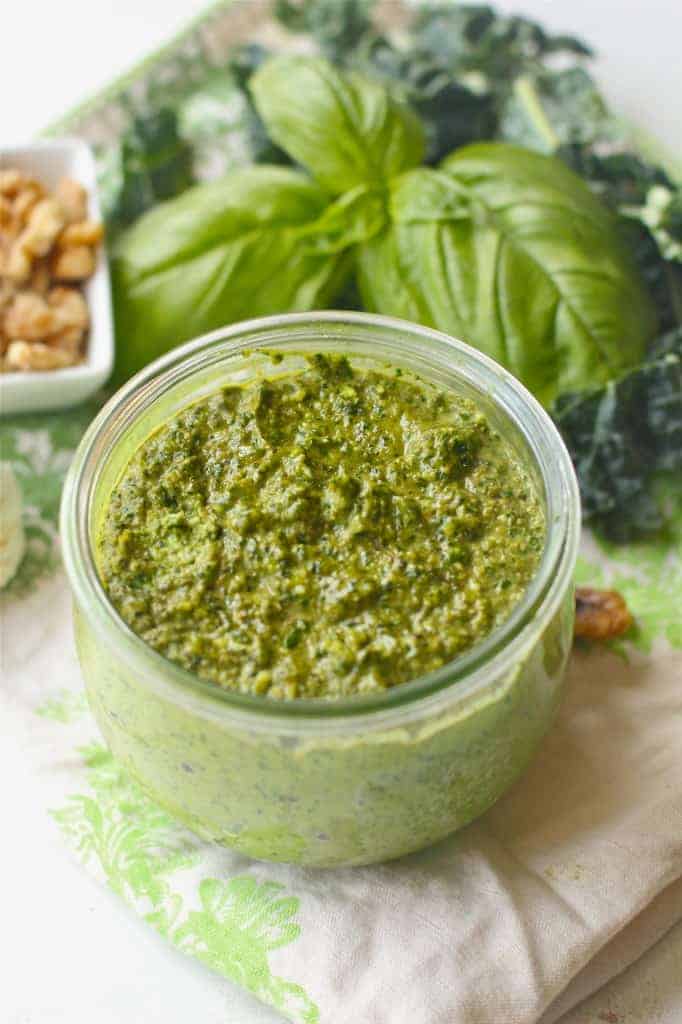 A few weeks ago, the California Farm Water Coalition contacted me to see if I wanted to create a recipe with walnuts for Walnut Day. I immediately knew what I wanted to make...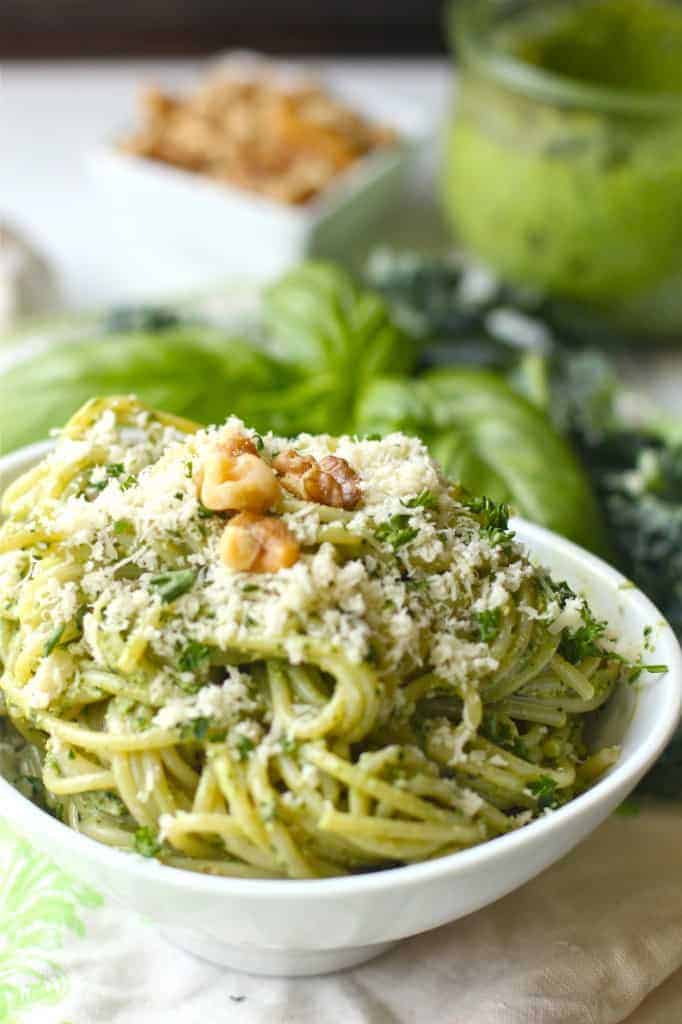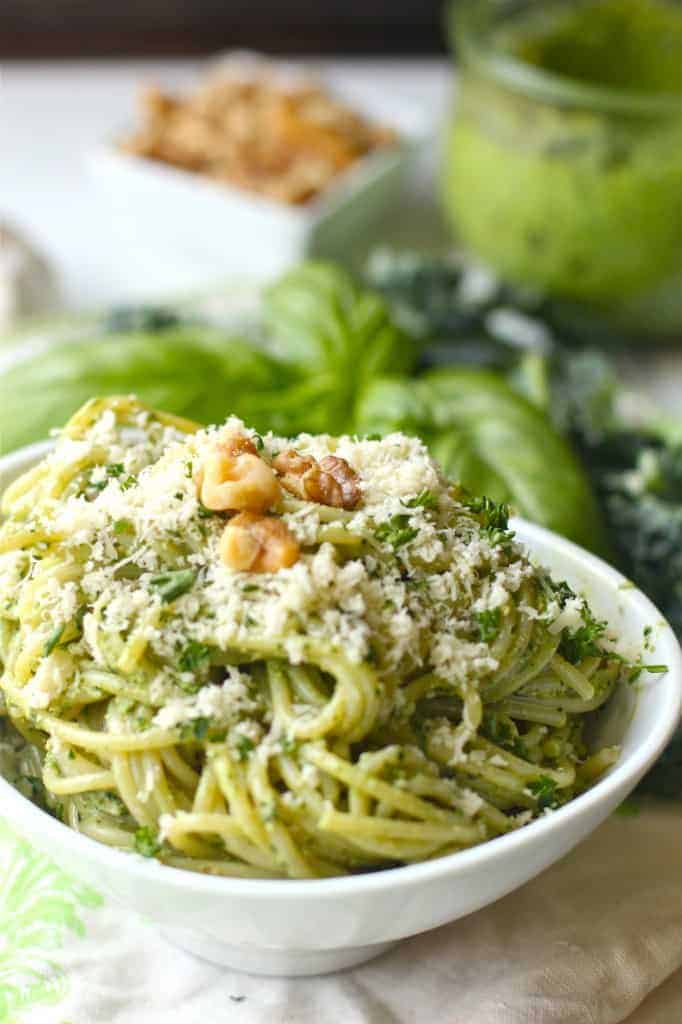 Pesto is one of my favorite items in the fridge. It can go on anything from eggs in the morning to a perfect marinade for your favorite meat or an amazing pasta sauce. Pesto packs flavor and nutrients...what more could you want?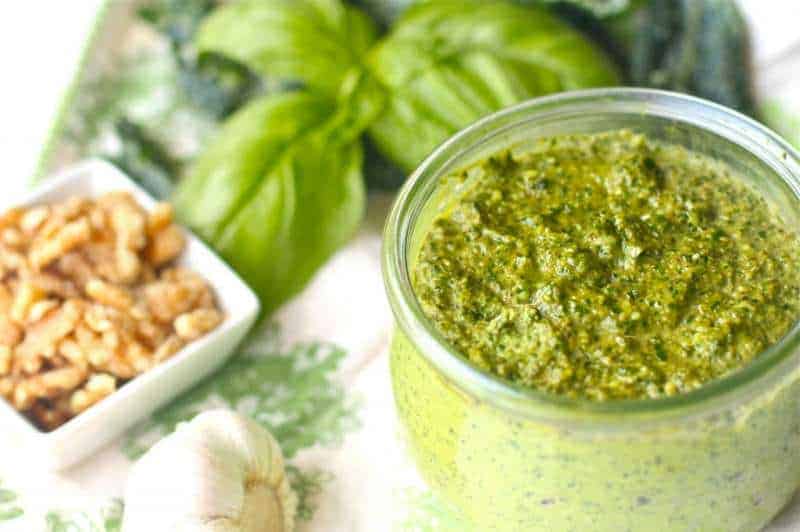 Walnuts are a great replacement to pine nuts in pesto. They provide the same nutty flavor, but are packed with omega 3 fatty acids and are an excellent source of vitamin E. All of this combined with the super powers of Kale, and you've got yourself one hell of a pesto! Not to mention, walnuts are a heck of a lot cheaper than pine nuts!
According to the California Walnut Board, there has been a new study that has found that walnuts improve sperm quality in men. Needless to say, my husband will not consume another walnut again...ever. Just kidding! Another study that was conducted at Harvard University reported that walnut consumption can be linked to lowering the risk of type 2 diabetes!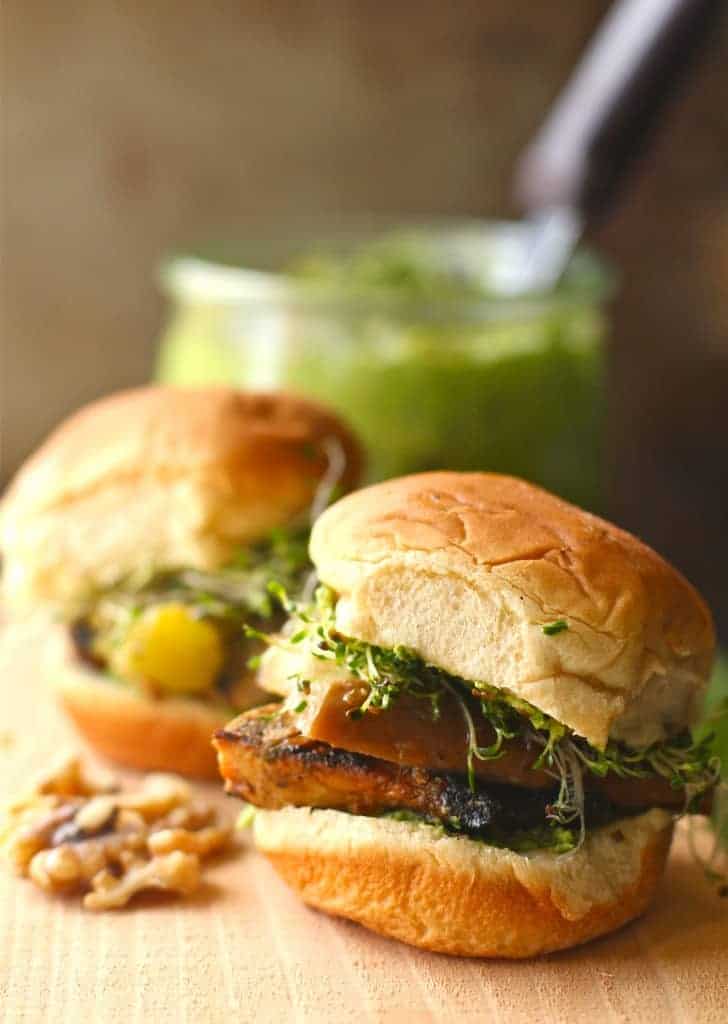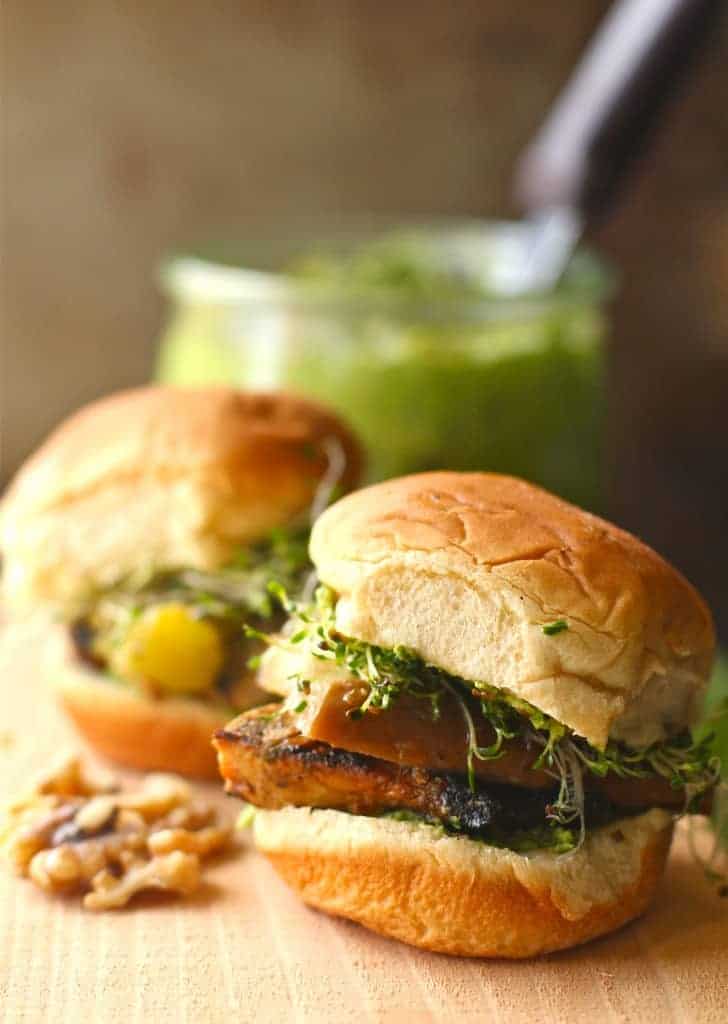 This pesto is so versatile. I have used it three times this week, with no complaints and clean plates! While grilling chicken breasts, I brushed them with this pesto for a deliciously moist chicken sandwich. I also grilled some veggies to put on the sandwiches and brushed those with pesto too. We loved these sandwiches so much we ate them two days in a row!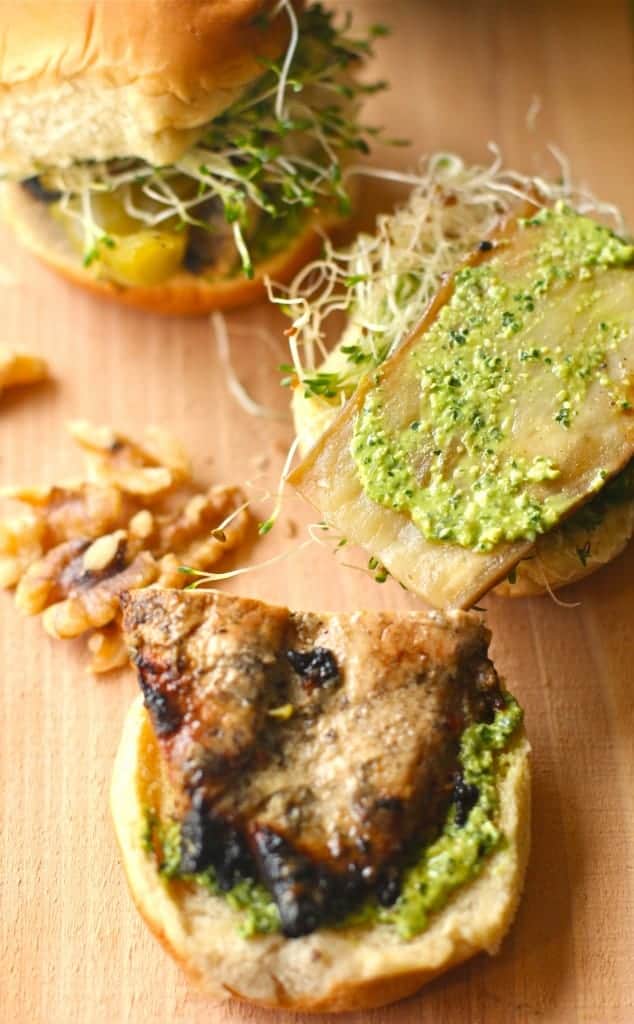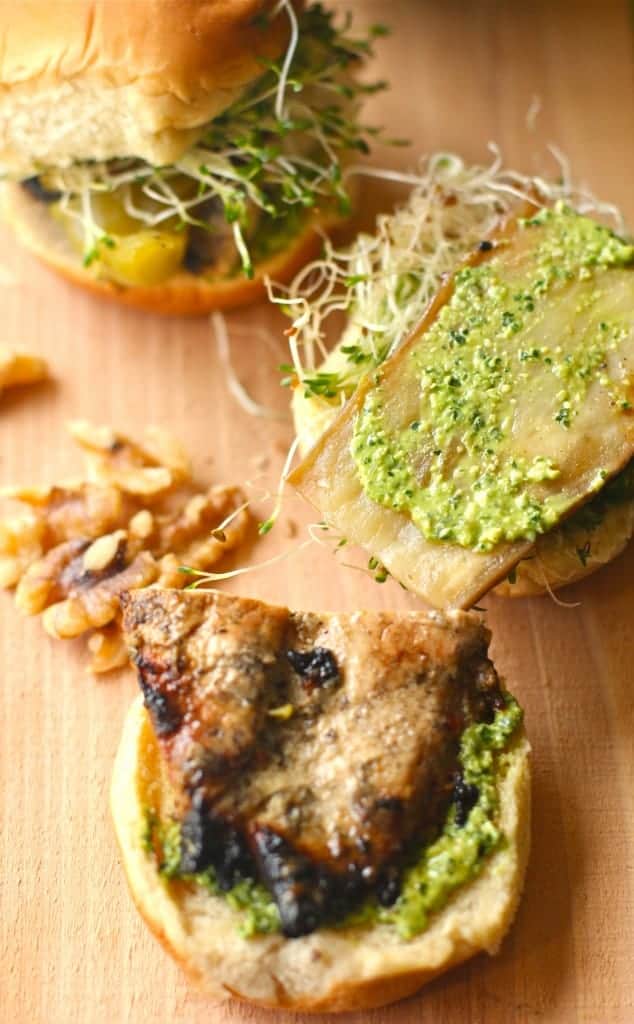 Make sure you head on over to the Food Grows Where Water Flows facebook page for fun giveaways!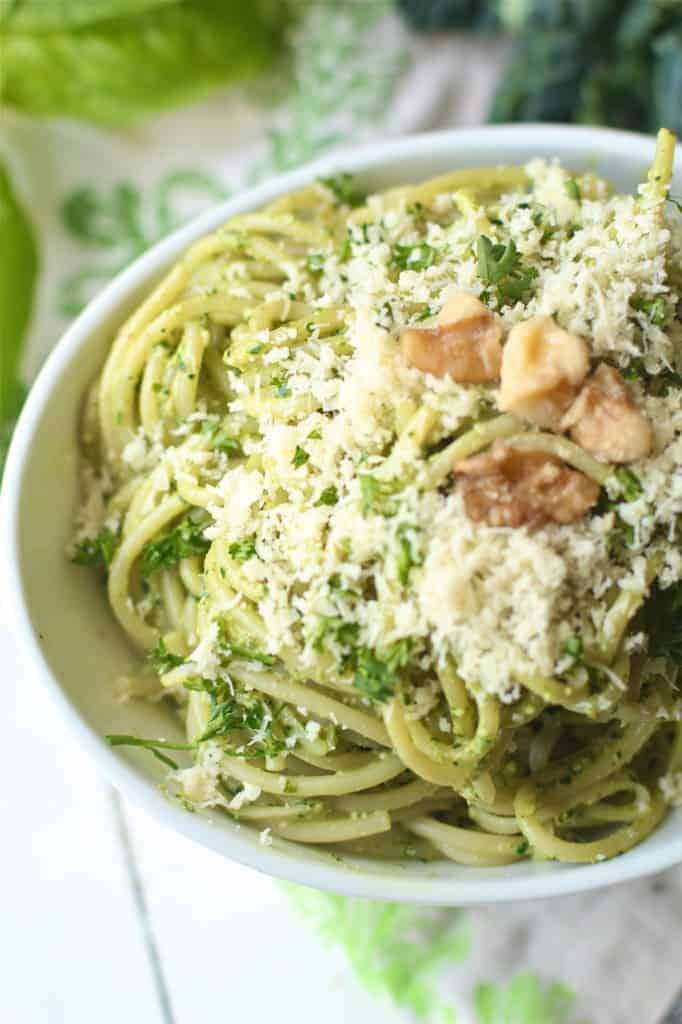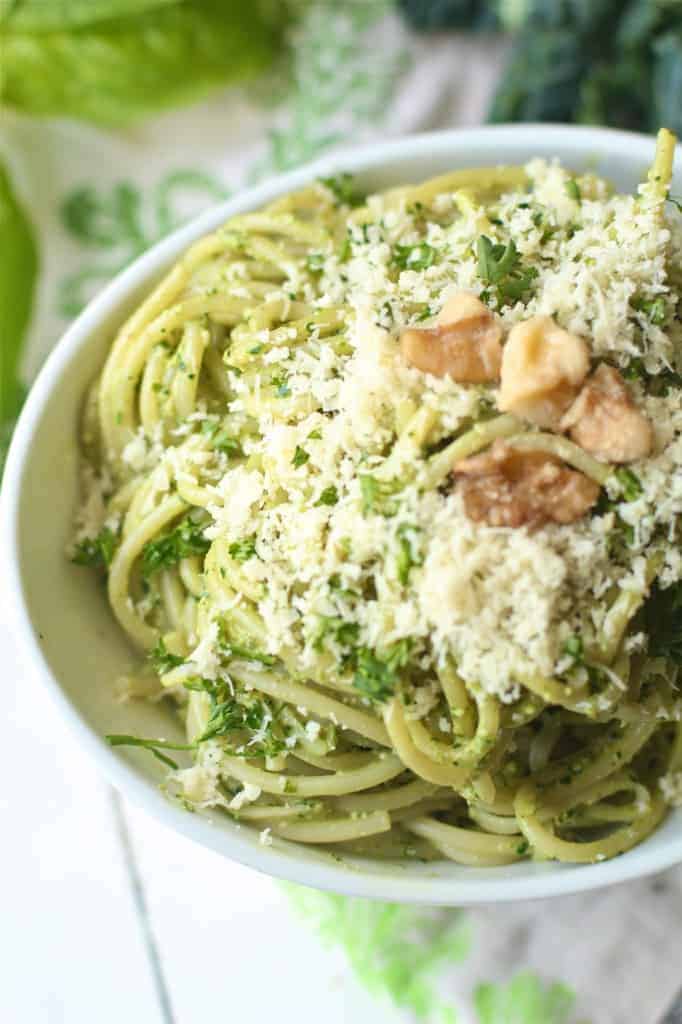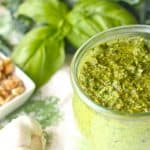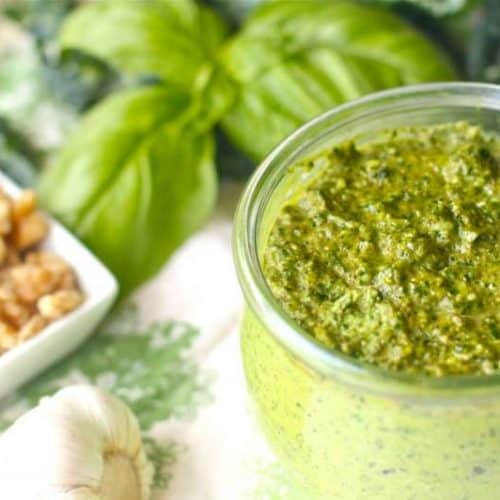 Walnut Kale Basil Pesto
Ingredients
½

cup

Kale

, cleaned and chopped

¼

cup

basil leaves

½

cup

walnuts

1

clove

garlic

½

teaspoon

salt

½

cup

shredded parmesan cheese

½-3/4

cup

extra virgin olive oil
Instructions
Boil a medium sized pot of water with a pinch of salt.

Prepare a bowl of cold ice water.

Add kale to boiling water and cook for 2 minutes.

Strain and immediately immerse kale into ice water to stop cooking and strain.

Using a food processor, chop garlic.

Add walnuts, kale, basil salt and parmesan cheese.

Slowly add olive oil while the machine is running.

Store in an airtight container in your refrigerator for up to 3 days, but can be frozen for up to 2 months.