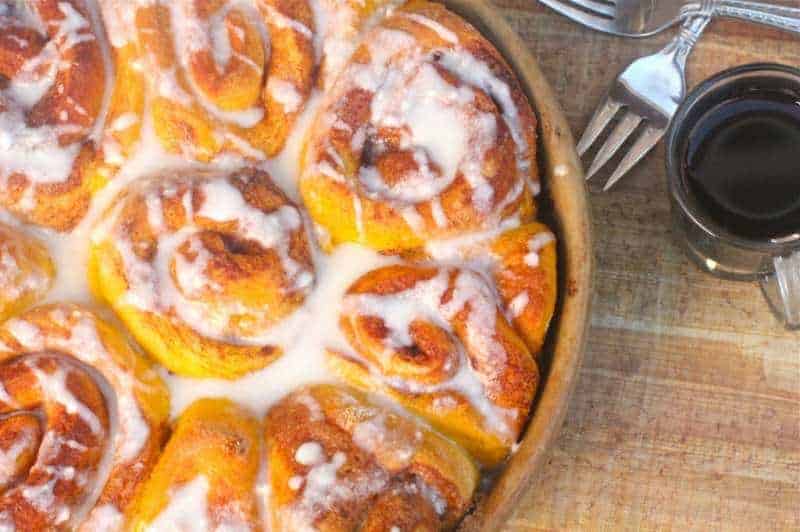 The weather has been crazy this last week!!! It seems like there may have been a switch in weather. Some of you are enjoying our 70 degree San Diego temps, while we are freezing our butts off with 25 degree nights. San Diegans do not have the blood for this shenanigan!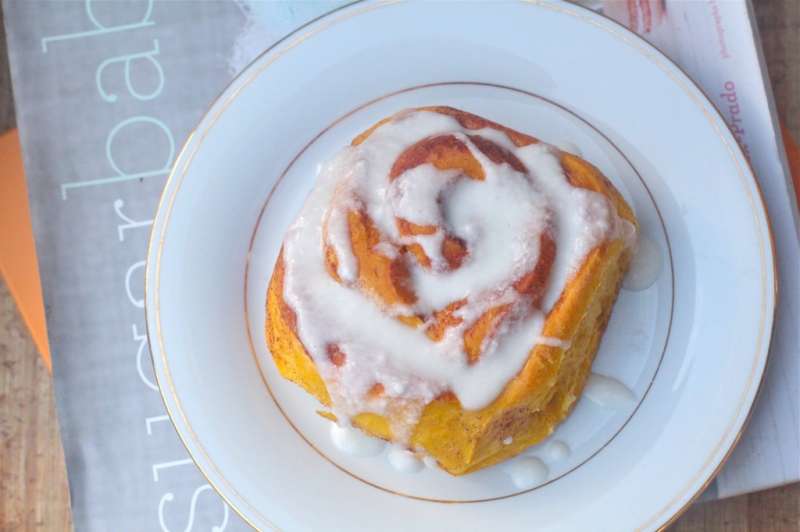 Our heat has not been working for a few years now, but this has never bothered me before because we never turn it on. Luckily, yesterday I prepared the dough, let it rise, and filled and shaped the rolls. I placed them in a greased dish, covered them and put them in the refrigerator overnight. This morning I took them out, put them into a warm place and left them to rise one more time. An hour later my house was finally warm (due to the oven) and smelled like cinnamon.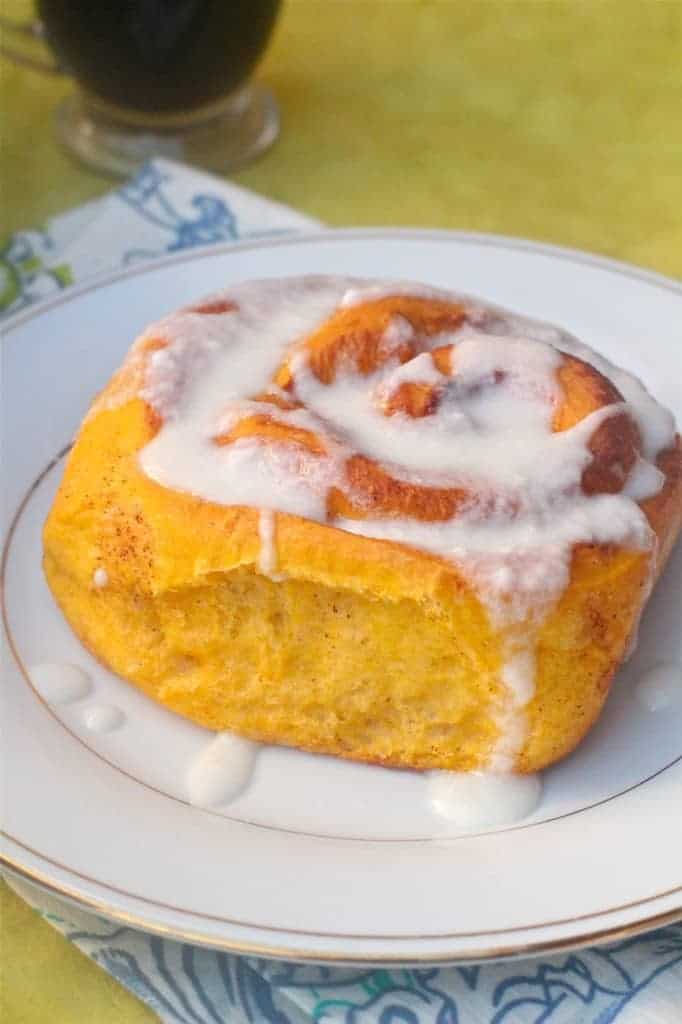 Once they were warm, I snuggled up on the couch with a blankie, coffee, some good cookbooks and a delicious roll, and peacefully enjoyed my perfect Sunday morning in my book. Then the kids got up. Thankfully they were so excited about breakfast that they didn't even start to bicker until 10 am!
I didn't want to tell them that there was a vegetable in their cinnamon rolls so had a whole story planned as to why they were orange. Surprisingly they didn't even question the color! The sweet potato added a touch of sweetness, but other than that they tasted like a regular roll...except 10 times more moist!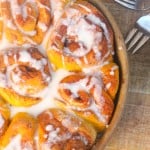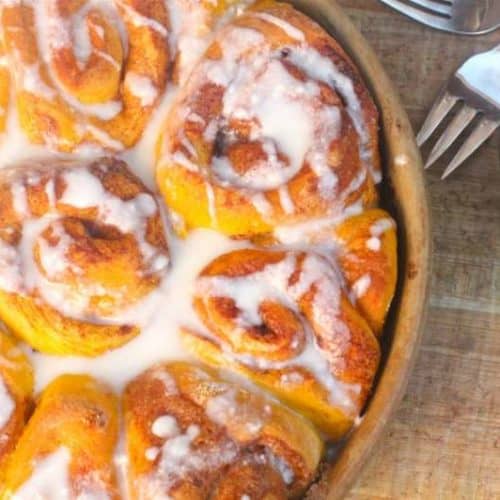 Sweet Potato Cinnamon Rolls
Ingredients
For the Dough:
2

large sweet potatoes

½

teaspoon

salt

4

tablespoon

butter

(½ stick), melted

3

eggs

1

tablespoon

cinnamon

1

cup

flour

½

cup

warm water

(105-115 degrees F)

1 ¾

tablespoon

active dry yeast

2

tablespoon

sugar

5

cups

flour
Cinnamon Filling:
1

cup

packed light brown sugar

2

tablespoon

cinnamon

3

tablespoon

flour

8

tablespoon

(1 stick) melted butter
Instructions
Preheat oven to 375 degrees F.

Rinse, dry and poke a few holes in the sweet potatoes.

Bake until tender, about 35-45 minutes.

When sweet potatoes are cool enough to touch, peel and mash.

Add melted butter, eggs, cinnamon and 1 cup of flour.

Mix until combined.

In the bowl of your mixer, combine sugar, yeast and water.

Allow to sit and "flower" (until it gets foamy) for 5 minutes.

When yeast is ready, fit your mixer with the dough hook and add sweet potato mixture.

Add flour, one cup at a time, until completely incorporated.

Dough will still be sticky.

Grease a large bowl with non stick cooking spray (or oil) and place dough inside.

Cover with a damp cloth and set aside in a warm dark spot.

Allow to double in size, around 40-60 minutes.

Once dough has double punch down.

On a lightly floured surface, roll out dough in the shape of a large rectangle.

In a bowl melt butter and cool for a few minutes.

Add brown sugar, cinnamon and flour and mix with a fork.

Pour filling over dough.

Starting at 1 long side, roll up dough jelly-roll style, enclosing filling.

With a sharp knife, or a long piece of unscented/flavored dental floss slice 15 even slices.

Place in a well greased baking dish, spacing rolls about ¾ inch a part.

Once again, set the rolls in a warm dark spot and allow to rise for about 30 minutes.

Meanwhile, preheat your oven to 350 degrees F.

Once rolls have risen again, bake for about 25 minutes, but double check if a knife comes out clean as all oven are different.

When rolls are done, let cool for 10 minutes and make your glaze.

For the glaze, mix together 1 cup powdered sugar, 1 tablespoon milk and 1 teaspoon vanilla extract.

If glaze is too runny, add more powdered sugar.

Drizzle or the rolls with a spoon.