This post is in collaboration with Hamilton Beach. All opinions are 100% true and my own.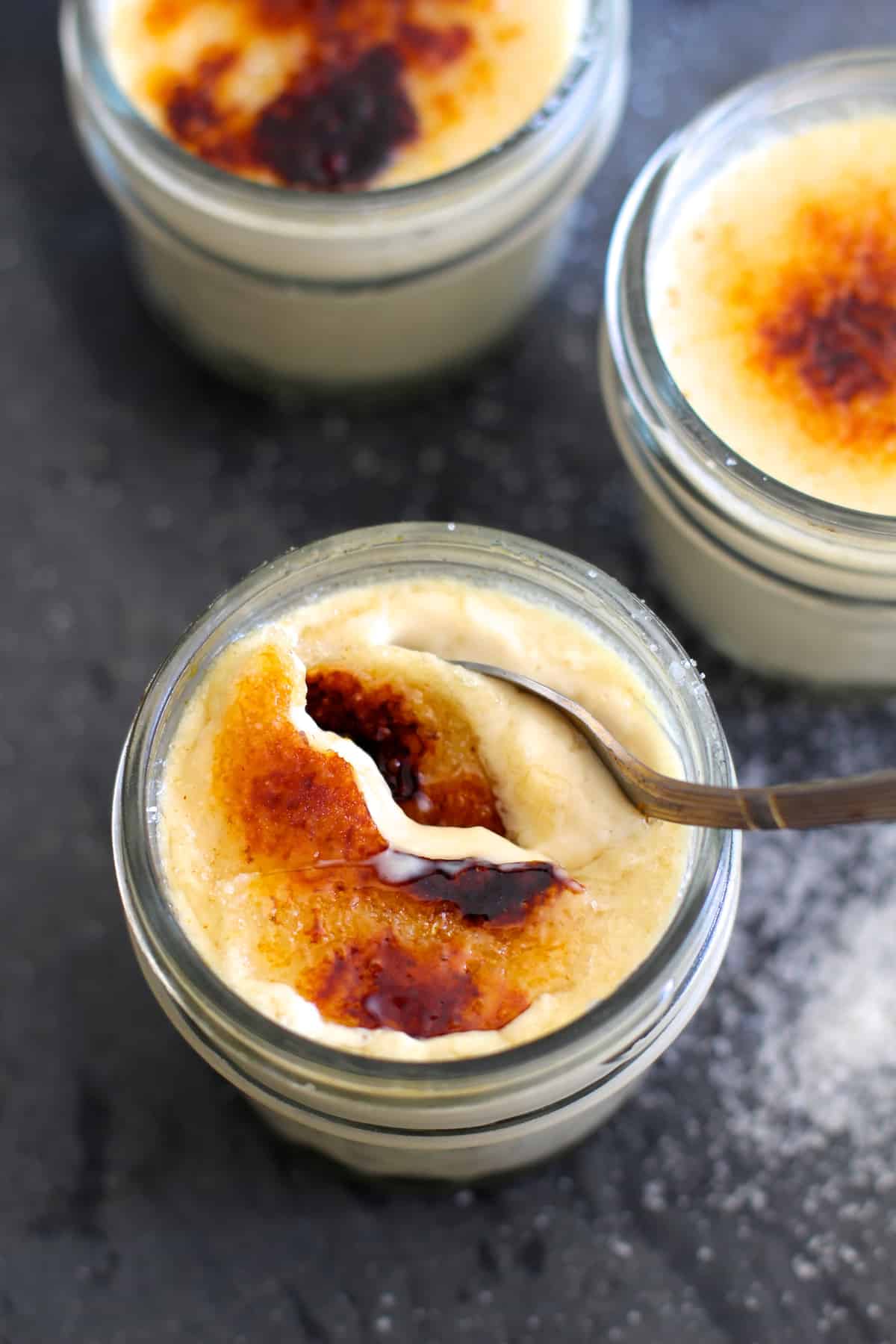 During the holidays, it is always nice to have an extra hand. Unfortunately as much as we would appreciate the extra help, most times we do not get it. That's when the help of a special appliance comes into play.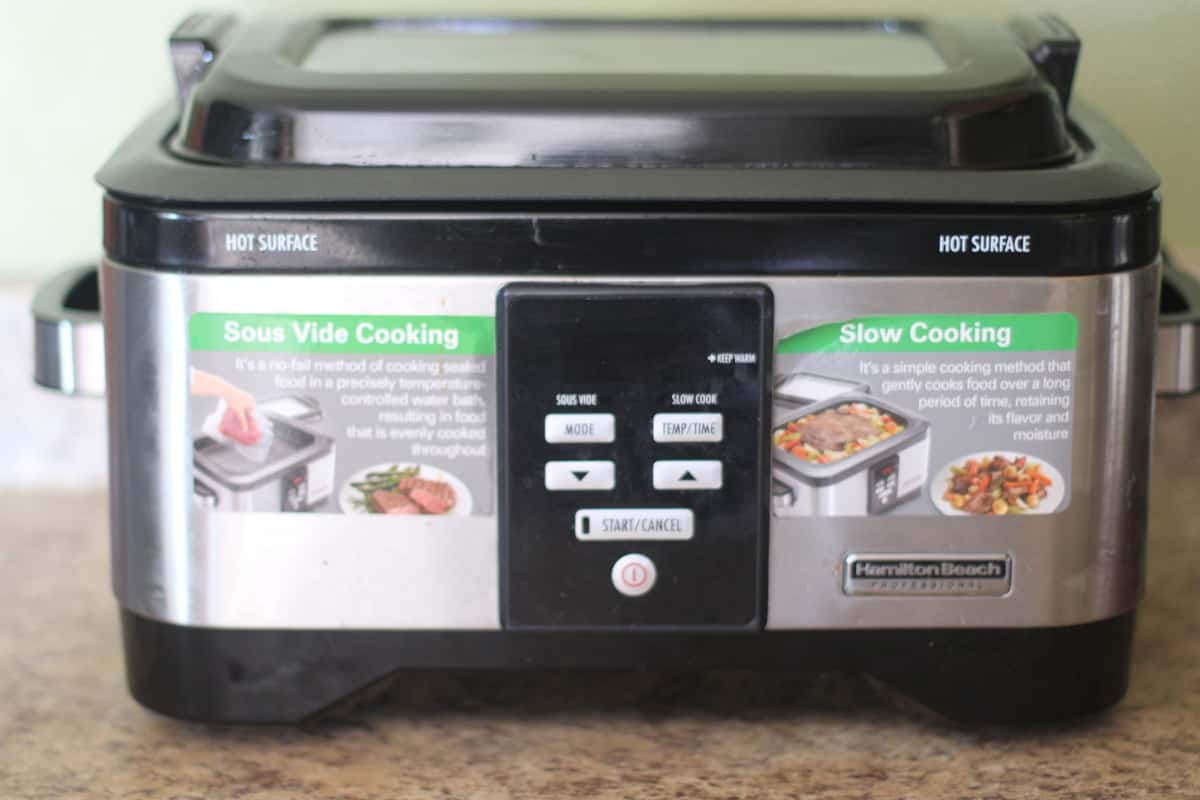 When I hosted Friendsgiving for 30 guests last weekend, I made sure to get as much prep work done before party day as possible. Since my kitchen is minuscule and I only have one oven, I had to get creative.
The Hamilton Beach® Professional Sous Vide and 6 Quart Slow Cooker is a sous vide water oven and also doubles as a slow cooker, giving you two of the most convenient cooking methods in one countertop appliance. Not only did I make the mashed potatoes and cranberry sauce in the Slow Cooker, but I also made a few batches of Creme Brûlée.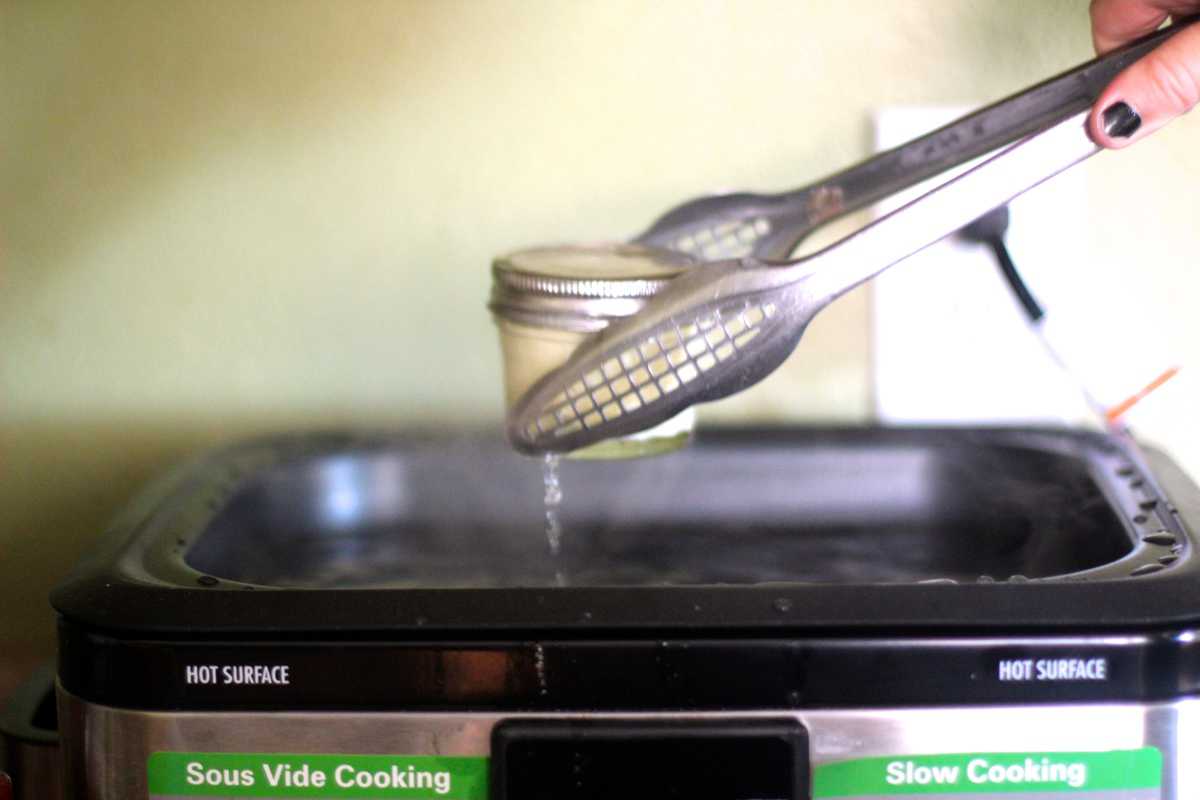 As someone who has never done sous vide cooking before, I was nervous and excited. I love the idea of miniature desserts so I thought that my first recipe would be a creamy custard in mini jars. The results could not have been more perfect.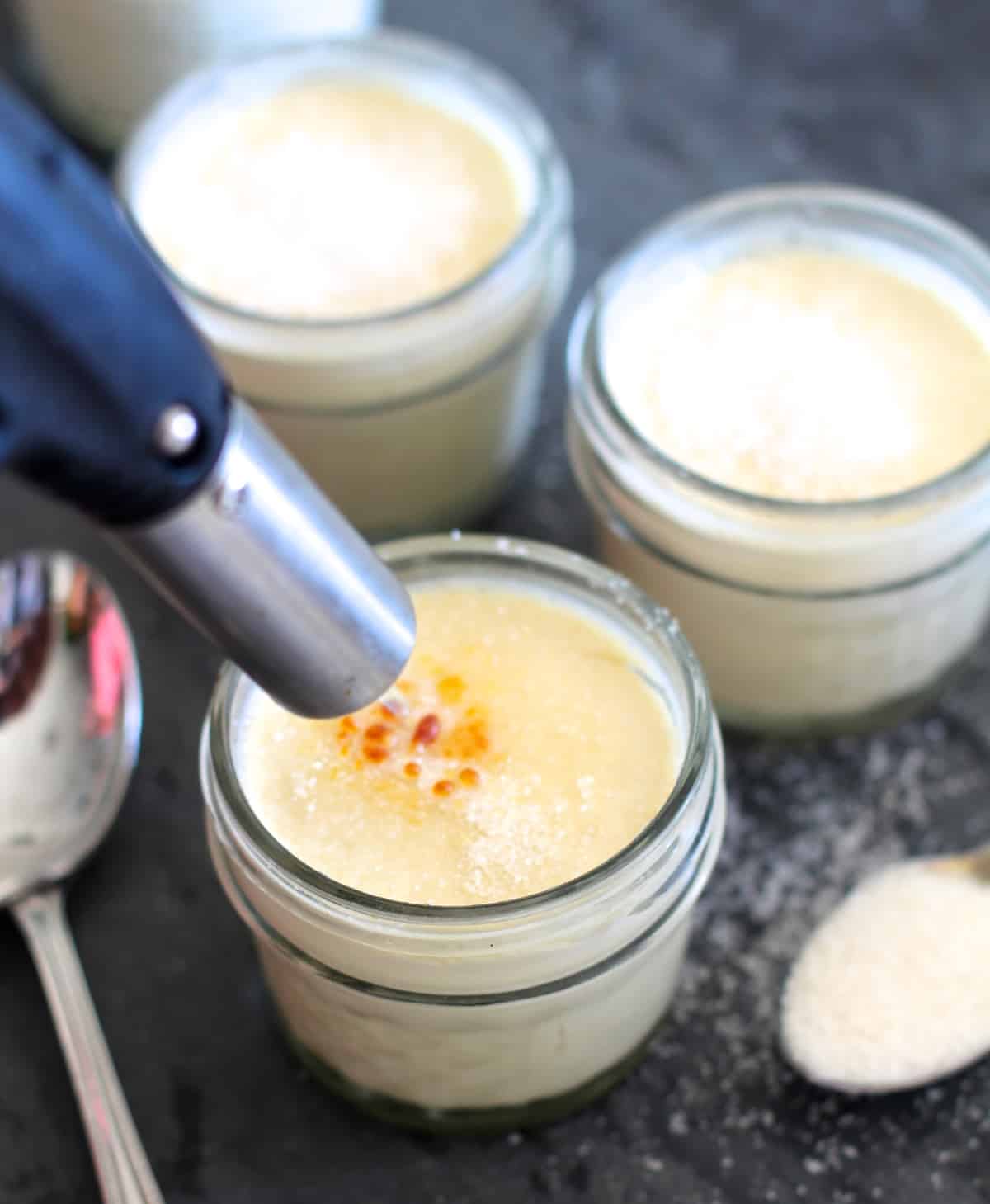 You know when your very very French friend says that the Creme Brûlée is perfect, then it is. Instead of having to stand over a hot pan with boiling water rapidly whisking the egg/creme mixture so it thickens but  doesn't curdle, I simply placed the custard in jars and put them in the Hamilton Beach Sous Vide. Sous vide a simple process of cooking vacuum or bag-sealed (or jar sealed) food in a precise temperature-controlled water bath. The result is evenly cooked food at the temperature you decide. There's no over or under cooked because sous vide only cooks to the precise temperature of the water bath. It is an exceptional method for cooking meats and fish, and even great for eggs, fruits, and vegetables!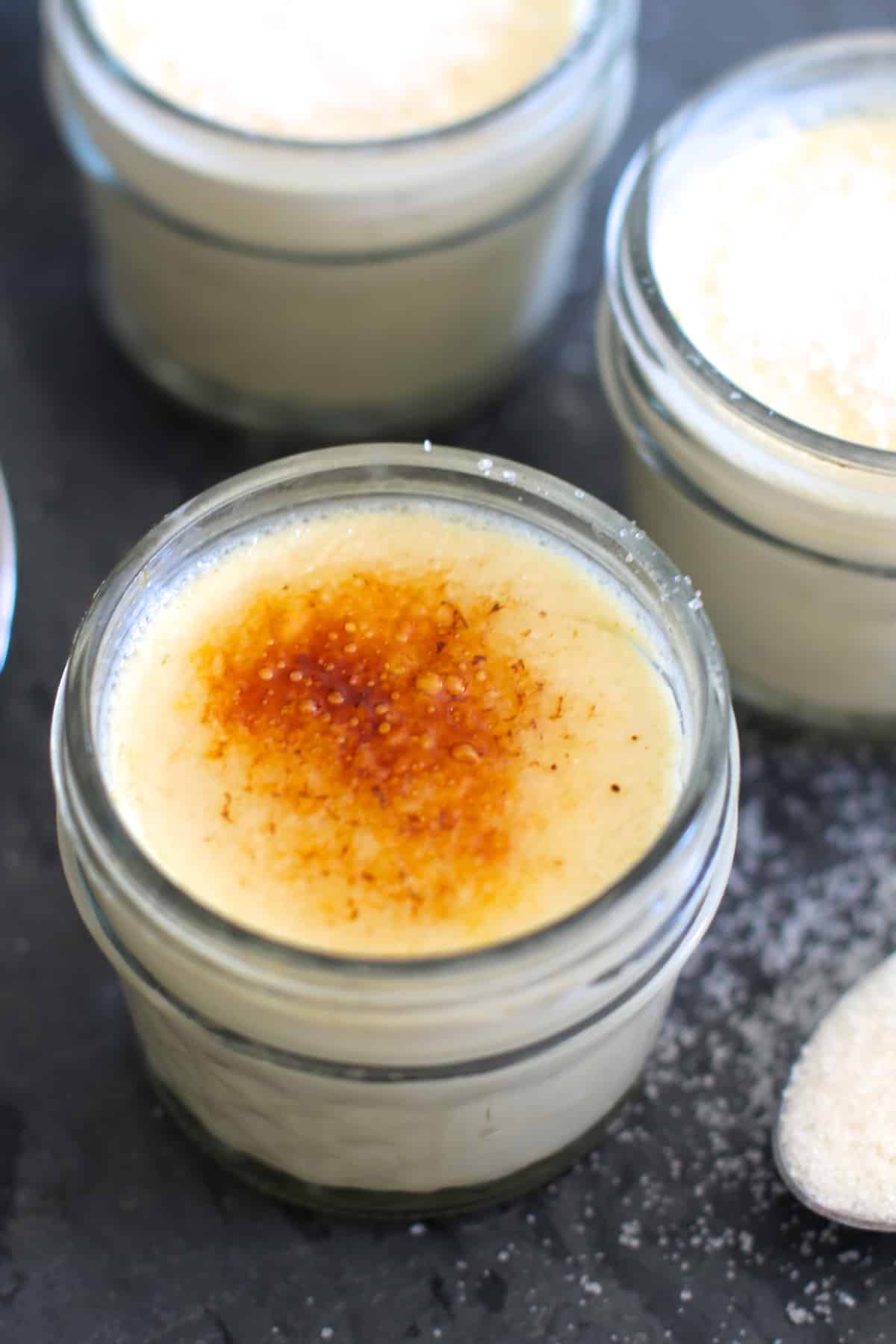 I must say that I am absolutely sold on this method of cooking and especially the 2 in 1 capabilities of this appliance! It would make a wonderful gift for the holidays. Think of all of the custards, curds, and savory items you can make with this appliance!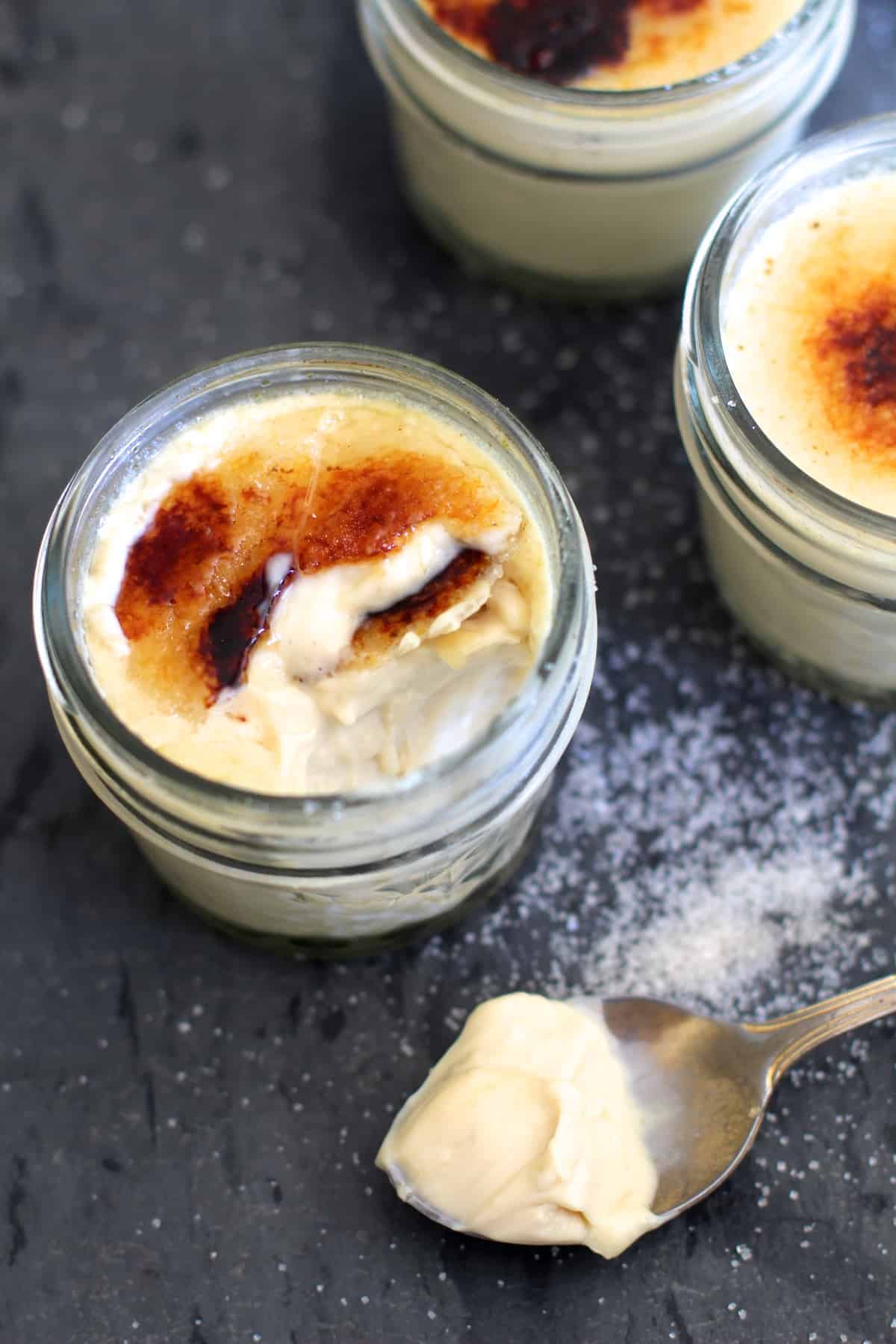 I'm so excited about it that I have teamed up with the folks at Hamilton Beach® and we are actually going to give one away!!! Enter below and good luck!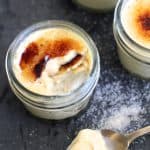 Sous Vide Creme Brûlée
Ingredients
160

grams

egg yolks

, from about 10 large eggs

90

grams

sugar

600

grams

heavy whipping cream

1

vanilla bean pod

, split and scrapped
Instructions
Preheat water to 176 degrees F.

Wash and dry eight 4 ounce canning jars with lids.

On medium heat, seep cream, vanilla pod and seeds and bring to a boil.

Remove from heat, cover, and let rest for 15 minutes.

In a large bowl, whisk egg yolks and sugar until it is a pale yellow.

Remove the vanilla bean pod from the cream.

Add the cream a little at a time to the egg yolk mixture, whisking continually.

Pour the liquid into eight 4 ounce jars and place the lid on the jar.

Tighten the lids until they just closed in order to allow the jars to release air bubbles while cooking.

Carefully place jars in sous vide.

Cook for 1 hour.

Once done, remove from water and allow to cool at room temperature for 30 minutes.

After cooling, place in fridge for at least 1 hour or up to 2 days.

About 30 minutes before serving, remove from fridge.

Just before serving remove lids and sprinkle about a teaspoon of sugar onto the custard.

Torch the sugar until it has caramelized and serve immediately.