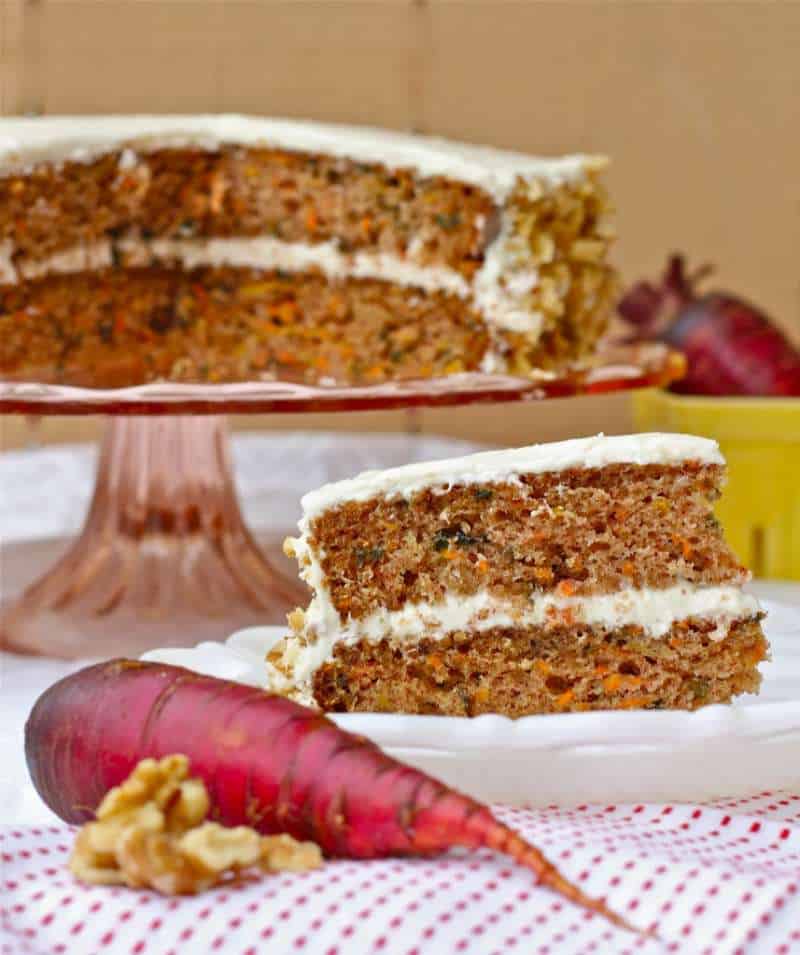 As some of you may be able to tell, I love color. My kitchen is bright red, my living room is aqua, and my children's bedroom is yellow. However, these colors are constantly changing. It is funny though, because I only seem to own black clothes.
I get absolutely giddy when I eat something colorful, and when that something is actually healthy for me I am beside myself!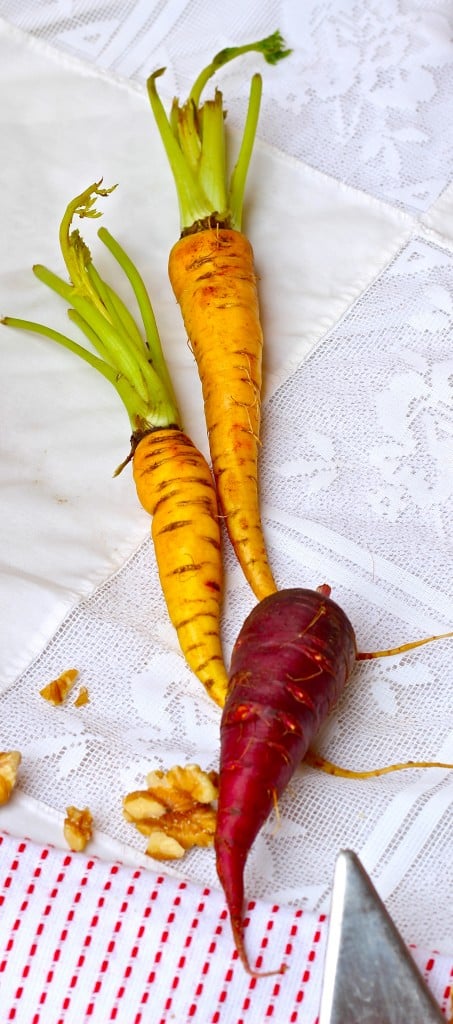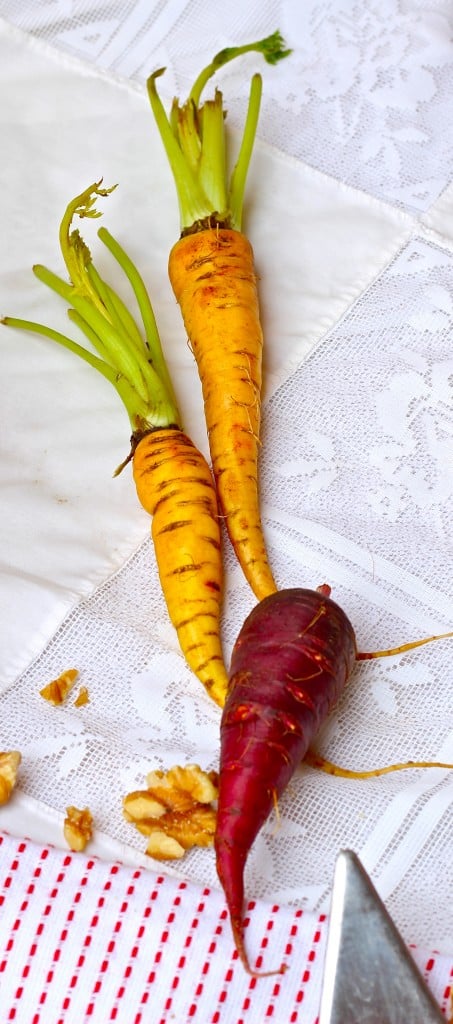 Last weekend I went to my favorite outdoor spot, Suzie's Farm. I will post more about this when I can figure how to post a new posting under the San Diego Eats tab. Damn WordPress, things can be just so complicating sometimes! Anyway, while I was there I picked about 10 pounds of multi-colored carrots. Roasted, these carrots make a stunning, and delicious addition to dinner plates. I have seen these carrots for sale at Whole Foods and local farmer's markets.
After eating approximately 7.8 pounds of the carrots, my children begged me to not make them again. I figured that by this point I had already contributed enough into their "good eyesight" and that they deserved a cake....with the purple carrots! They did not complain one bit when I informed them that they would be once again consuming the carrots, but this time in dessert form.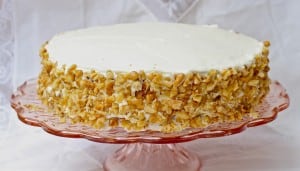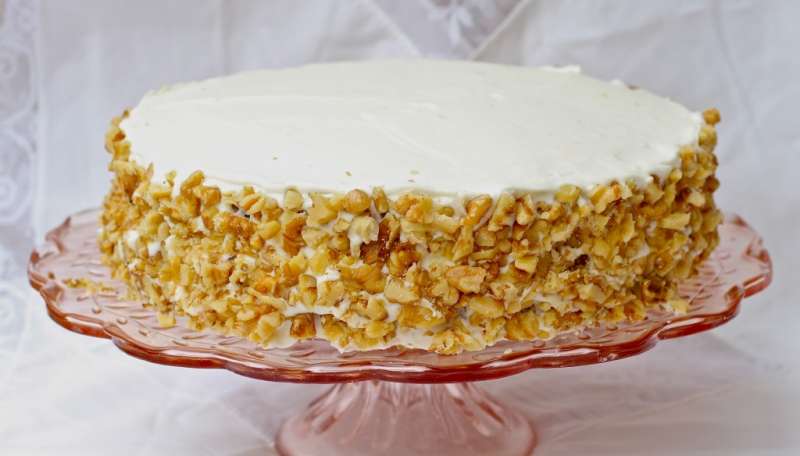 Besides being beautiful in color, purple carrots are extra sweet. I was a bit disappointed that the purple did not stand out in the cake, but after one bite I was over it.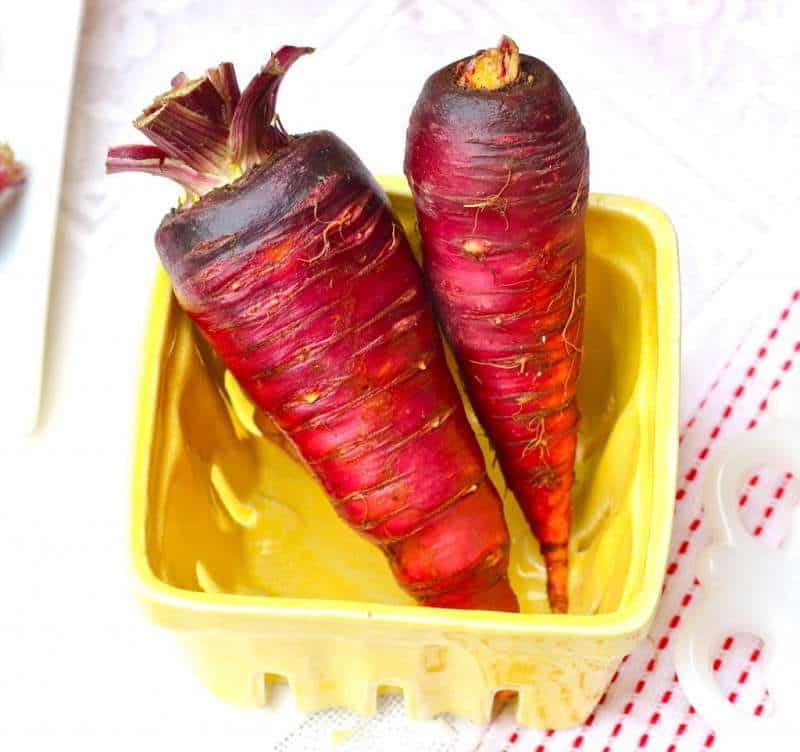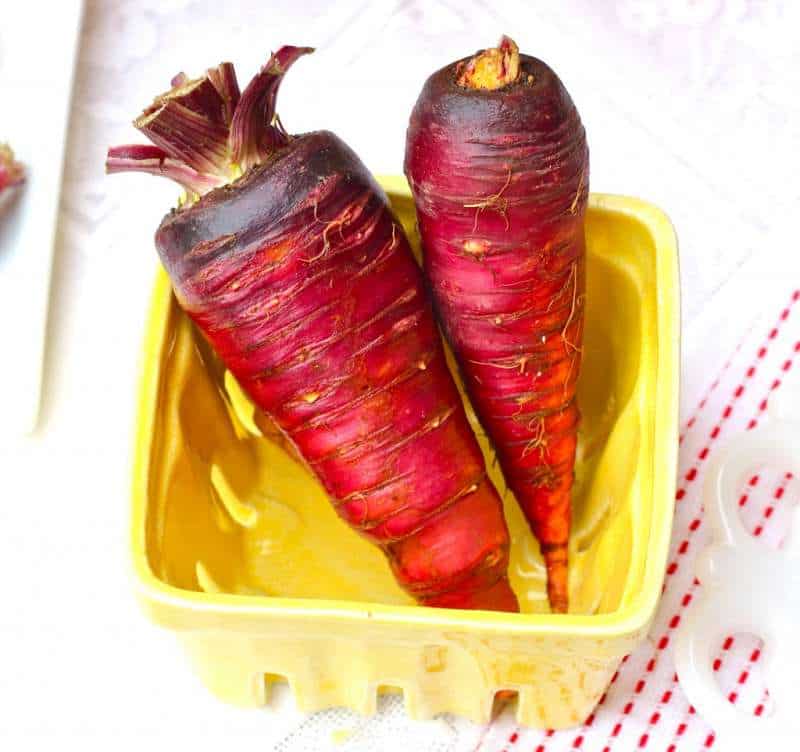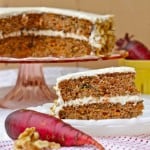 Purple Carrot- Carrot Cake
Ingredients
Delicious Moist and Partially Healthy Carrot Cake
1 ½

cups

vegetable oil

1

cup

white sugar

½

cup

brown sugar

4

eggs

2

cups

flour

2

teaspoon

baking soda

2

teaspoon

baking powder

2

teaspoon

cinnamon

1

teaspoon

salt

3

cups

finely shredded carrots

1

cup

chopped nuts

, optional
Silky Cream Cheese Icing
8

ounces

unsalted butter

, softened

8

ounces

cream cheese

, softened

4

cups

powdered sugar

2

teaspoons

vanilla extract
Instructions
Delicious Moist and Partially Healthy Carrot Cake
Combine oil and sugars, beating until well blended.

Add eggs, one at a time, mixing well.

Sift dry ingredients together and add to batter gradually.

Beat until smooth.

Add carrots and nuts. Beat 30 seconds.

Pour into two greased 9 in round pans and bake for 45 minutes at 300 degrees, or until a a toothpick comes out clean. Cool.
Silky Cream Cheese IcingCream cream cheese and butter together until fluffy.
Turn mixer to low and beat in powdered sugar, add vanilla.

Beat on high for 5 minutes.

I like a lot of frosting on my cakes, so I frost them generously.