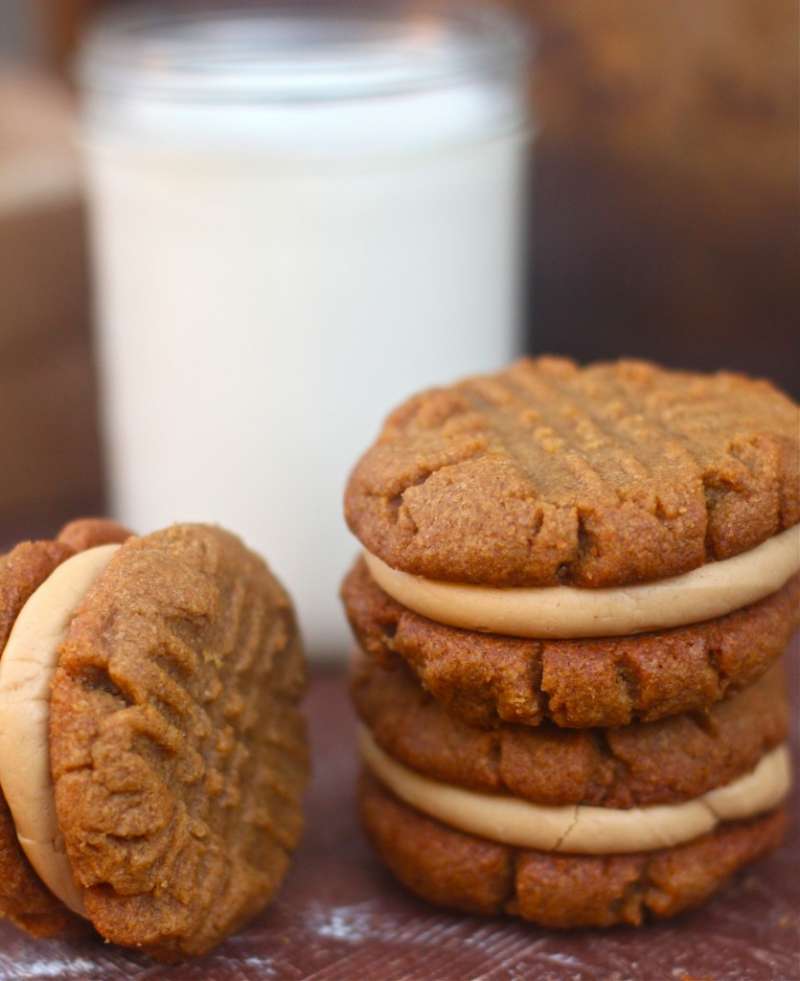 Do you remember these Tagalong Bars that I made because I never did see a Girl Scout to pick up a package of cookies? Well, Girl Scout cookie season came and went and I still didn't get my package of peanut butter sandwich cookies. So naturally, I made my own.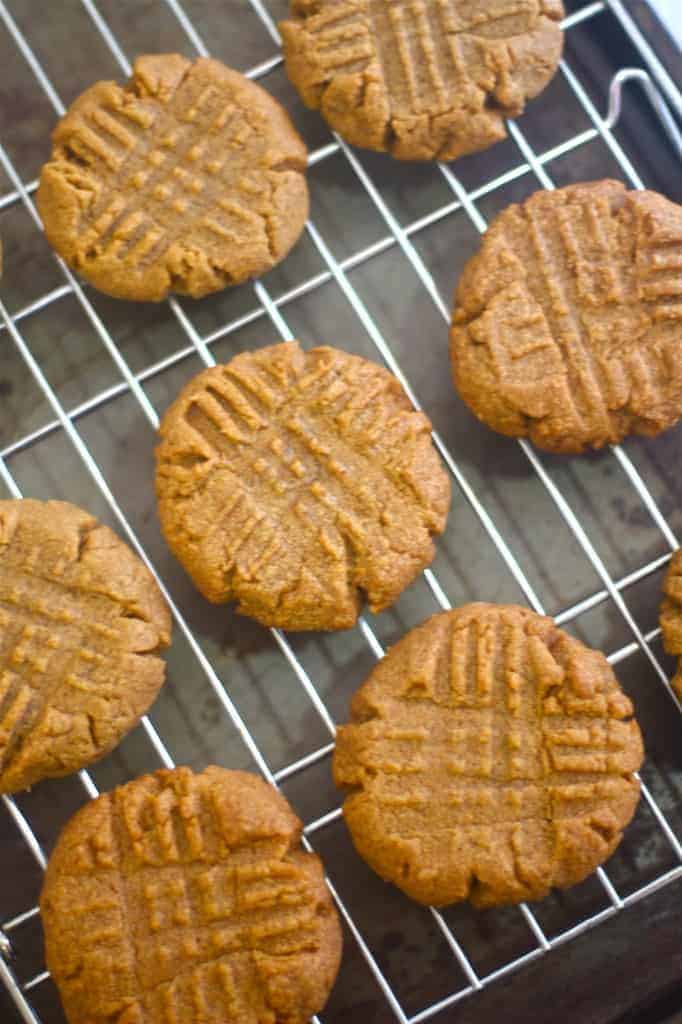 Only these were better! Soft, chewy and extremely peanut buttery. What's more, they only have 4 ingredients and take about 5 minutes to prepare! All of you gluten free people will LOVE this recipe because it is flourless!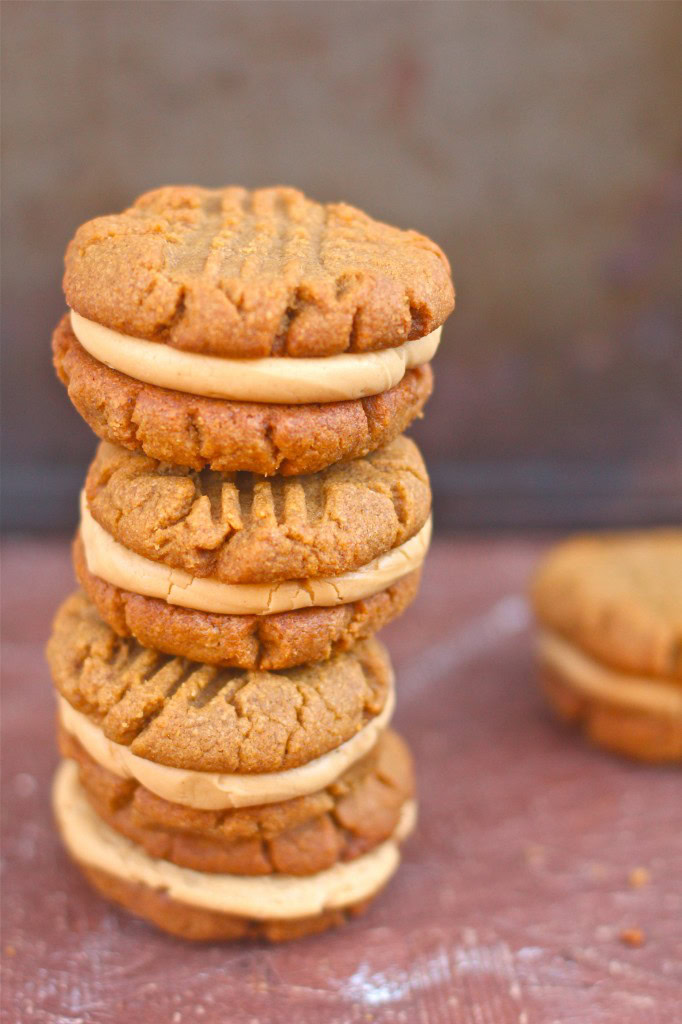 I came across this recipe via pinterest and it originates from PBS.org. I knew it would be perfect to sandwich some silky peanut butter frosting.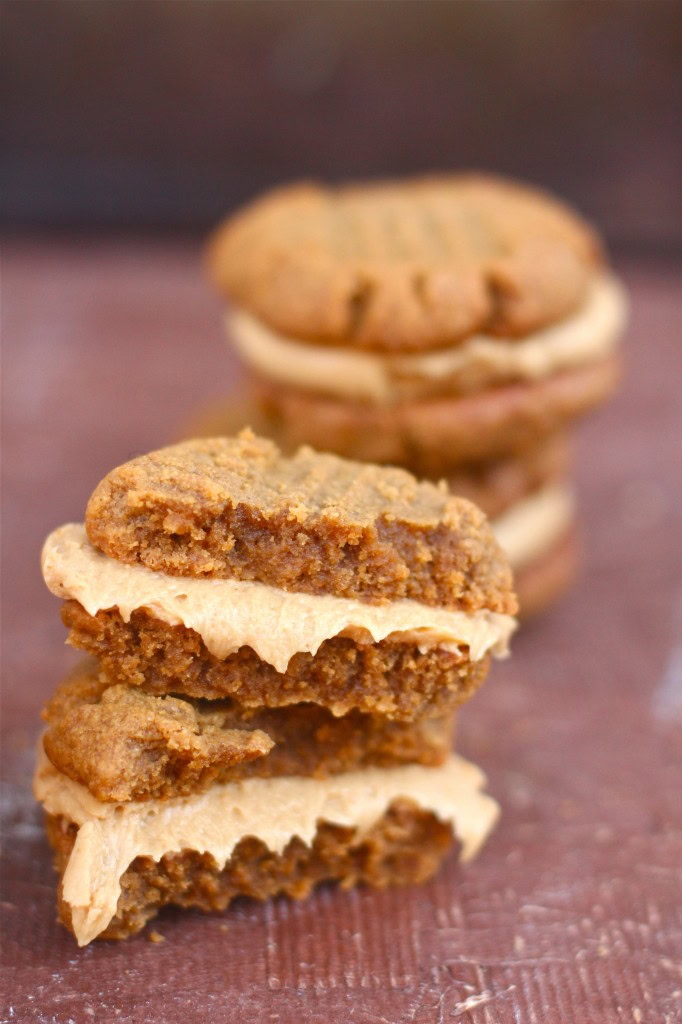 I even saved a few cookies to make ice cream sandwiches with this delicious ice cream. Have you heard of Straus Creamery Organic Ice Cream. I picked it up at Whole Foods Market last week and it was ah-mazing! Brown Sugar Banana...need I say more?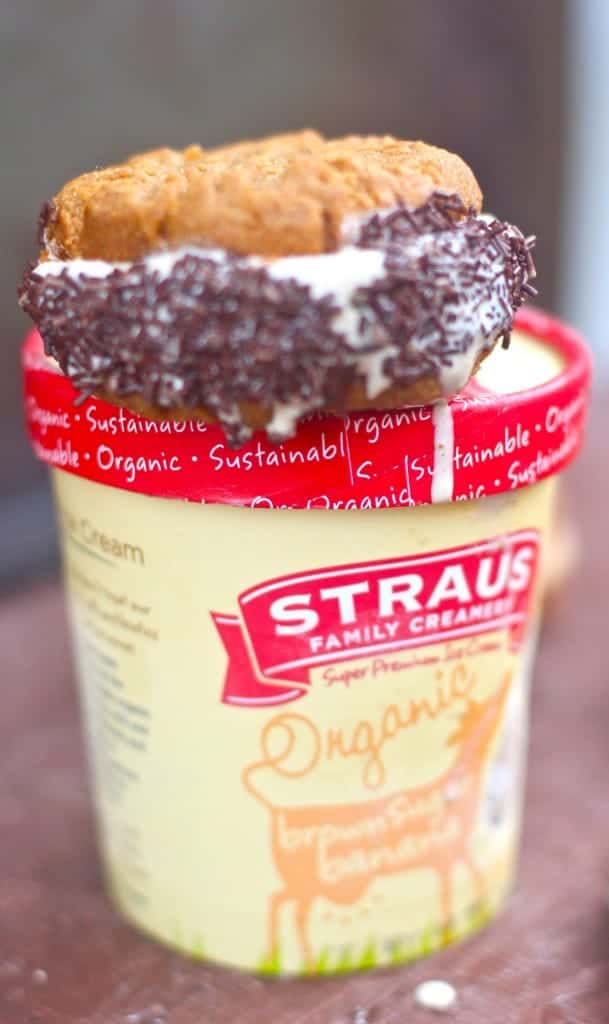 Sorry about the horrible picture. My camera card decided that it was full while photographing these sandwiches, which resulted in melted sandwiches. I knew if I  put them back in the freezer, the next time I would go to get them they would be gone (the beast, my husband was hovering over me while taking the pictures).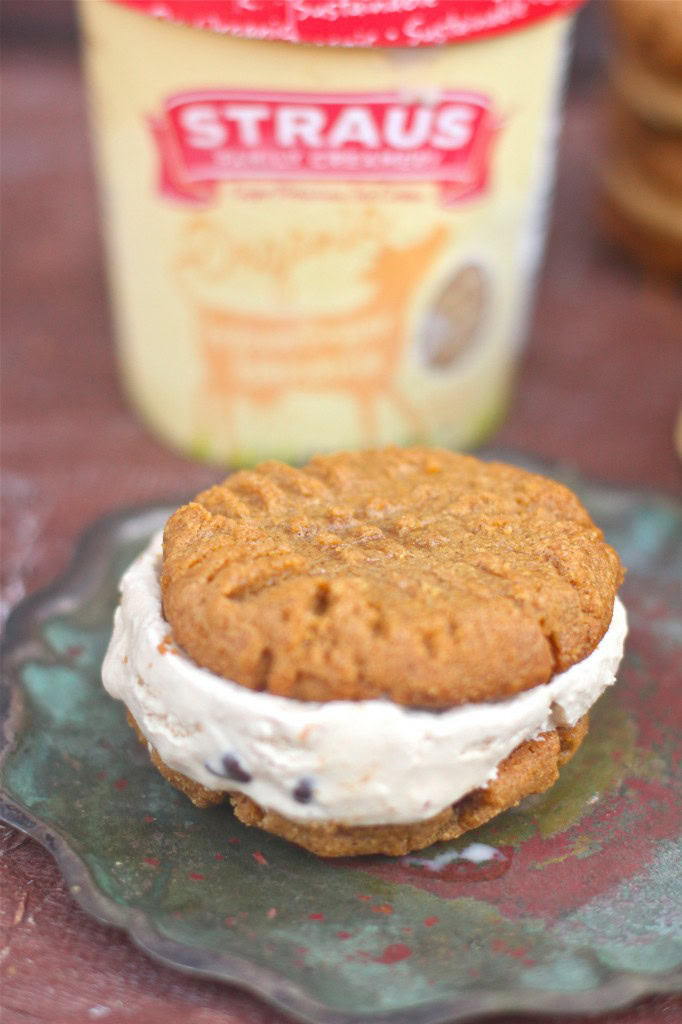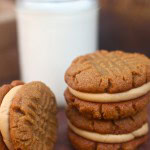 Perfect Peanut Butter Cookies
Ingredients
Flourless Peanut Butter Cookies
2

cups

Peanut Butter

, any kind just not too much oil

2

cups

brown sugar

2

eggs

2

tsps

vanilla
Silky Peanut Butter Frosting
½

cup

of butter

, softened

1

cup

smooth peanut butter

2

cups

powdered sugar

1

teaspoon

vanilla

2

tsps

milk
Instructions
Flourless Peanut Butter Cookies
Preheat your oven to 350 degrees.

Line 2 baking sheets with parchment paper or spray with nonstick cooking spray.

In a bowl, mix sugar and peanut butter.

Add eggs and vanilla and mix until combined.

Scoop out 1 tablespoon rounds and place on cookie sheet 2 inches apart.

Using a fork, make criss cross patterns on the cookie.

Bake for 14 minutes. Cool completely.
Silky Peanut Butter Frosting
Combine all of your ingredients and beat on medium to high speed for 4 minutes.

If frosting is too dry, add more milk in increments of 1 tablespoon until the desired consistency.

Spread frosting on cookies and sandwich together.

If using ice cream, defrost the ice cream for about 7-10 minutes.

Scoop out ice cream and place on cookies, sandwich together.

Refreeze for 1 hour before serving.