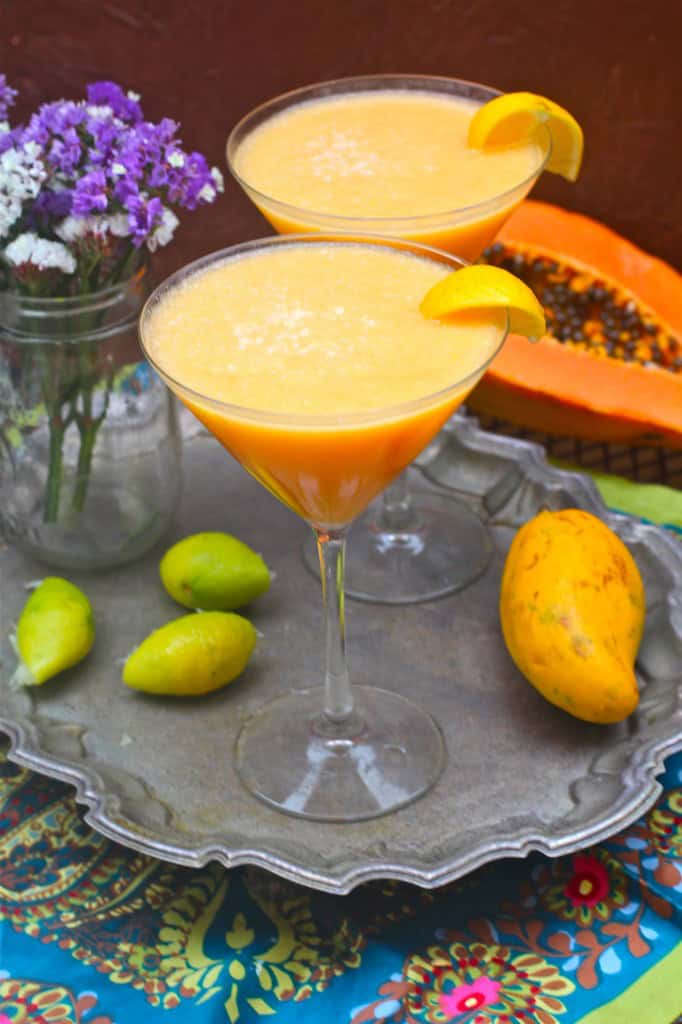 Welcome to La Playa del Panadero, which according to google translator means The Seaside Baker. For the upcoming week, we will be featuring some of our favorite and regular Mexican dishes in preparation for Cinco de Mayo!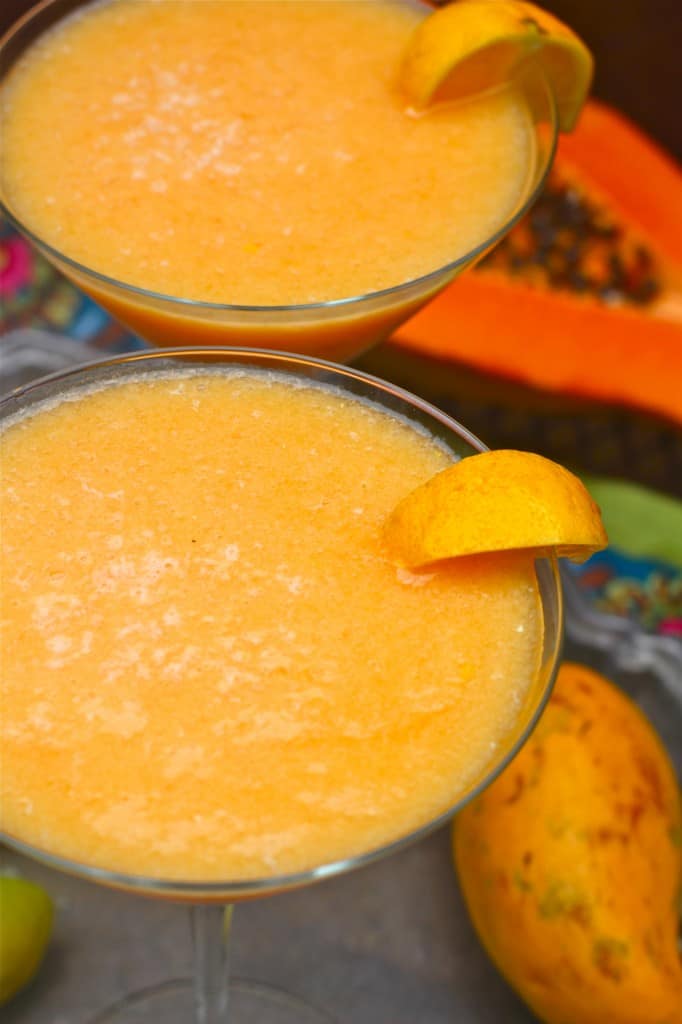 We love Margaritas in our home, and make them rather often. I love using fresh fruit to flavor them.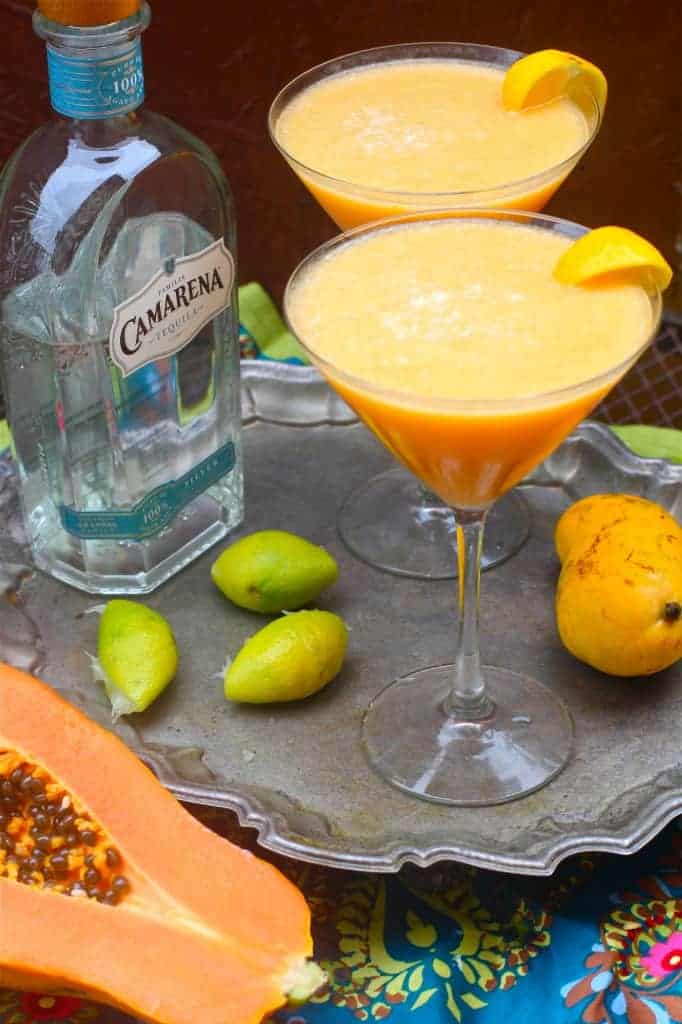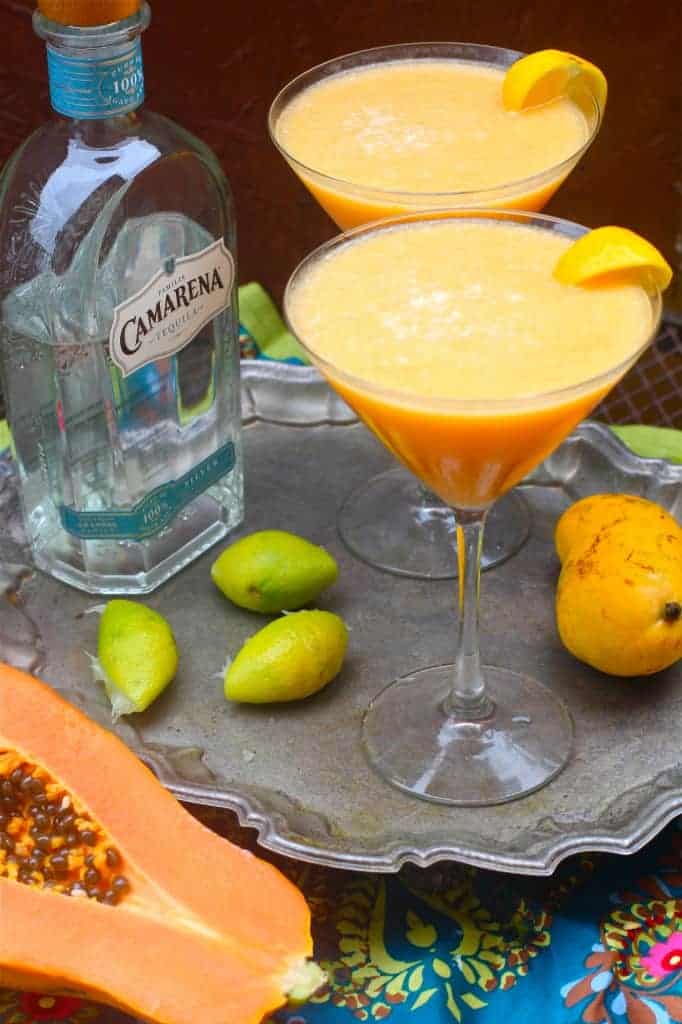 While strolling through the Mexican market today I spotted some delicious looking papayas and yellow mangos.I knew that after a weekend of being away (and leaving the 3 yetlings home with hubby), this would be exactly what my husband would need to unwind.
Honestly, I had never had a yellow mango before. I picked out the mango the same way I would pick a red mango, firm but slightly soft (does that make sense??). It was slightly more tart than a red mango which paired perfectly with the sweetness of the papaya and agave.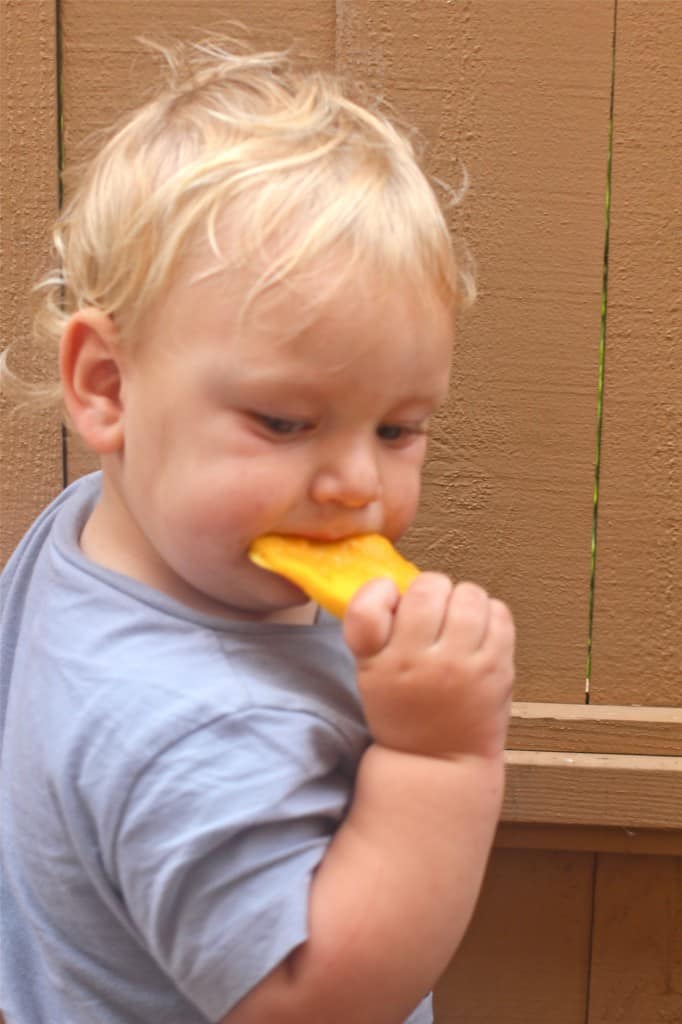 Baby Ben loved the mango, and kept stealing it from my platter while I was photographing the drinks!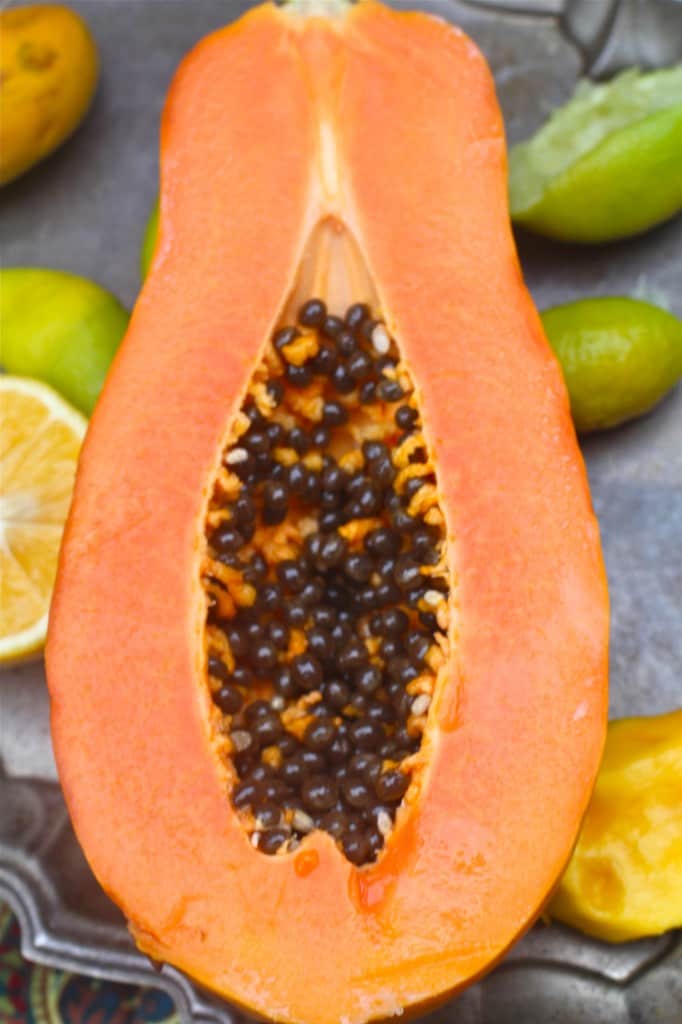 These margaritas are perfect on the rocks or blended. Make them for Cinco de Mayo or any afternoon BBQ! However, be careful when you drink these. They taste just like a refreshing smoothie and you may or may not forget how many you have already had while you are pouring the next. Trust me on this one!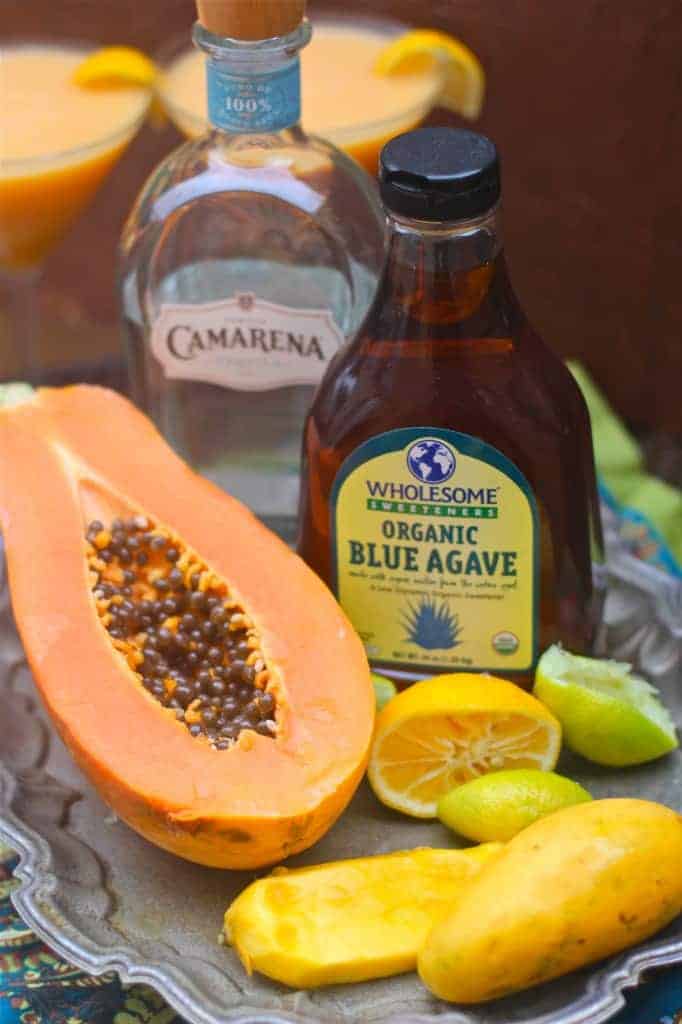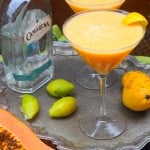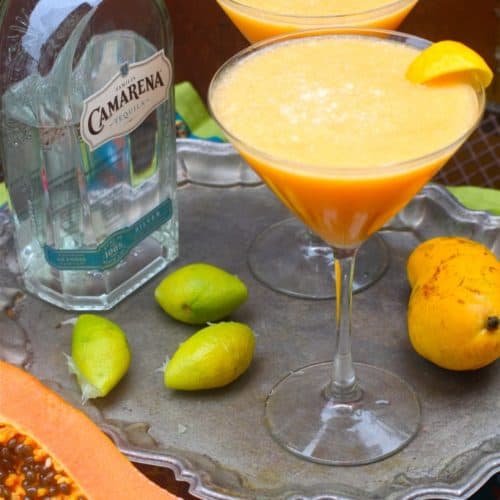 Mango Papaya Margaritas
Ingredients
½

cup

lime juice

½

cup

lemon juice

¼

cup

Wholesome Sweetener's Agave

½

cup

water

½

mango

½

papaya

½

cup

tequila

(or whatever you prefer)

ice
Instructions
In a blender, add agave, water, lemon and lime juice.

Pulse a few times to combine.

Add papaya, mango, tequila and ice, mix until smooth.

You can also add some of the seeds to the margarita to add a bit of bite!

Serve immediately.

Serves 4.