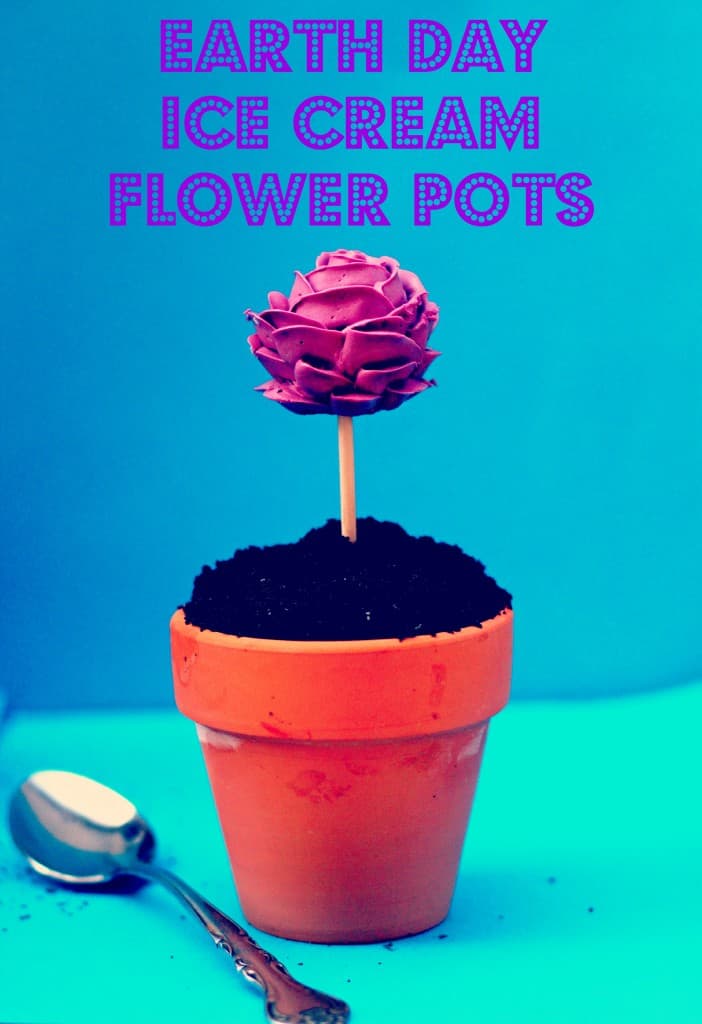 Happy Earth Day, YAY! When I was 9 years old, my mother made these for my birthday party. I have loved them ever since, but hadn't made these for my own kids until today. They were chomping at the bits while I made and photographed these. I was not very happy with the way the pictures were coming out so I decided to go crazy when editing them. I think it is cool!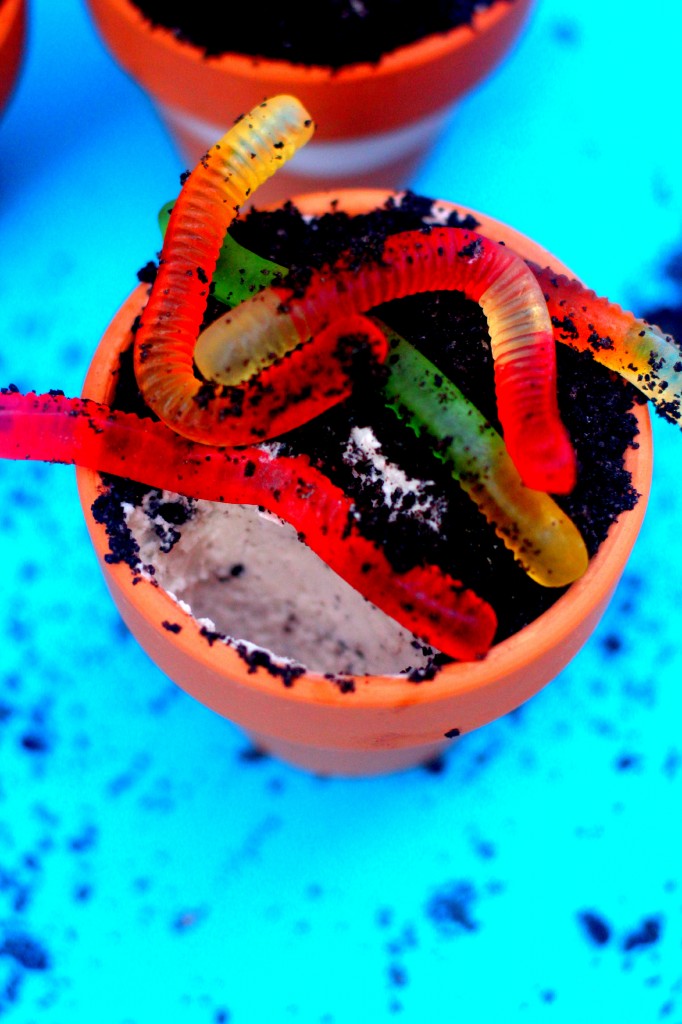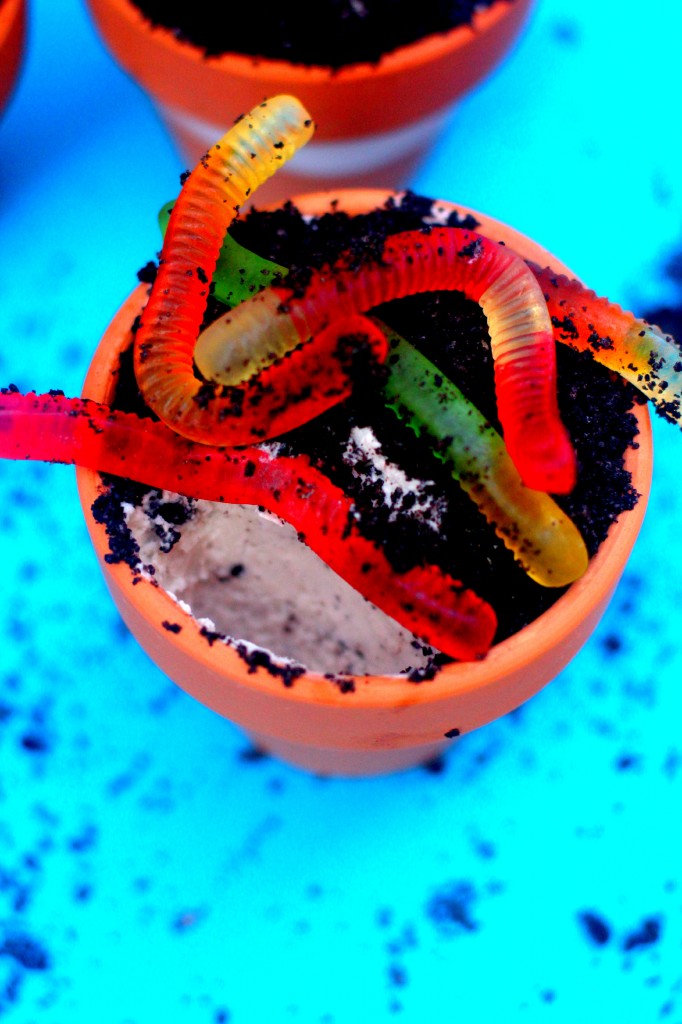 These are so much fun and so easy to make. You can stick real or fake flowers, or gummy bugs for the boys. I picked up these adorable cake pops from Whole Foods Market Del Mar. I will happily pay what they are asking if it means someone else is making the cake pops. For the record, I despise making them!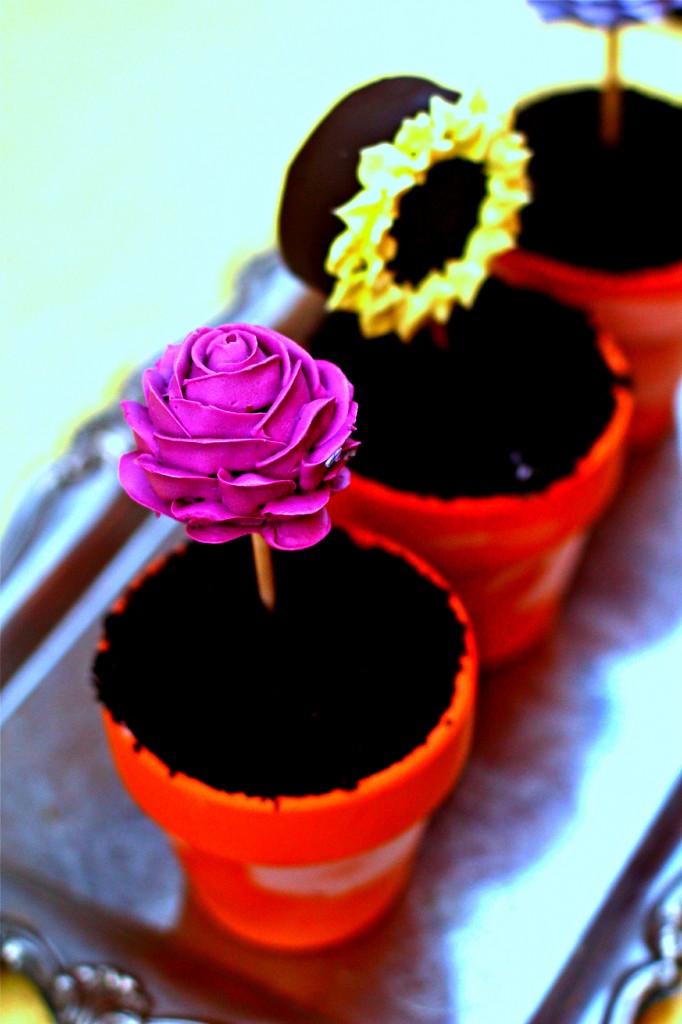 All in all these took me about 10 minutes to put together. You can even make these a couple of days ahead of time if you have the freezer space, something I never have!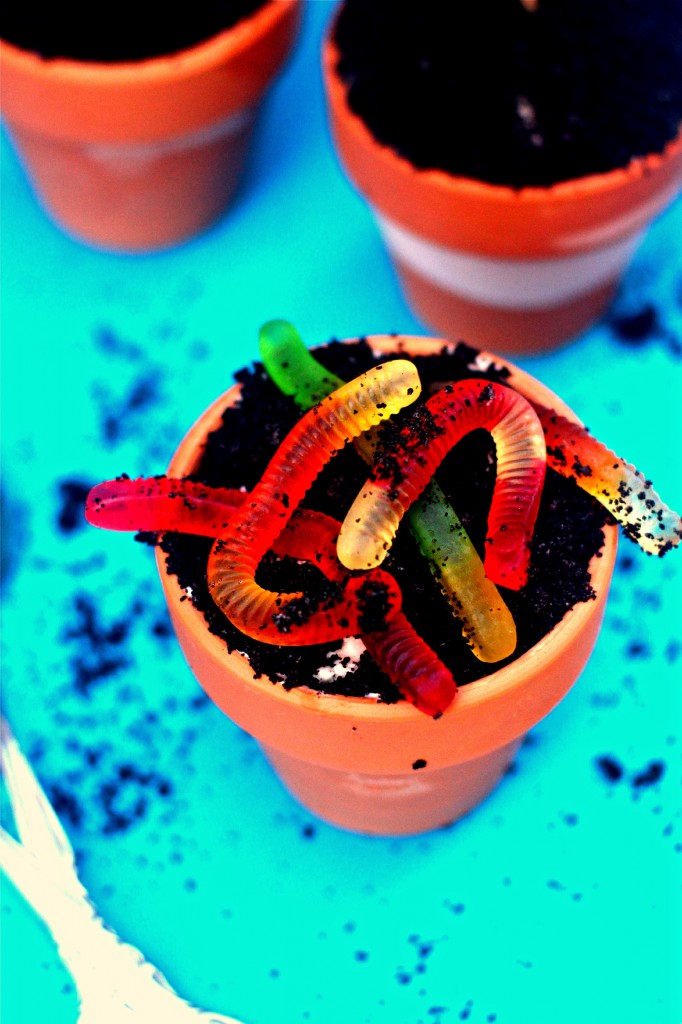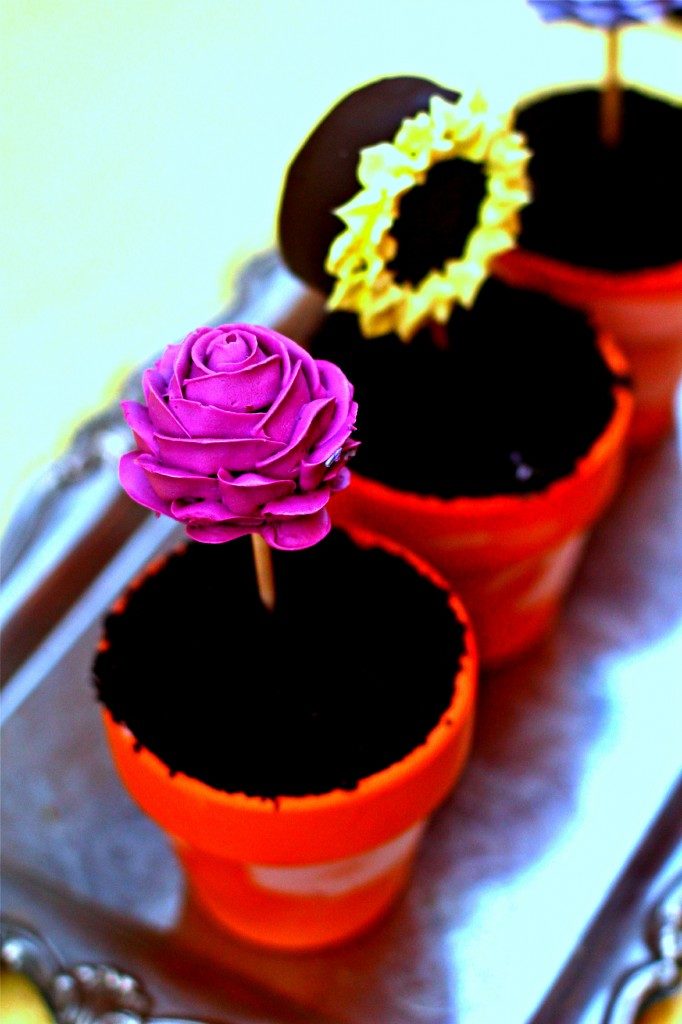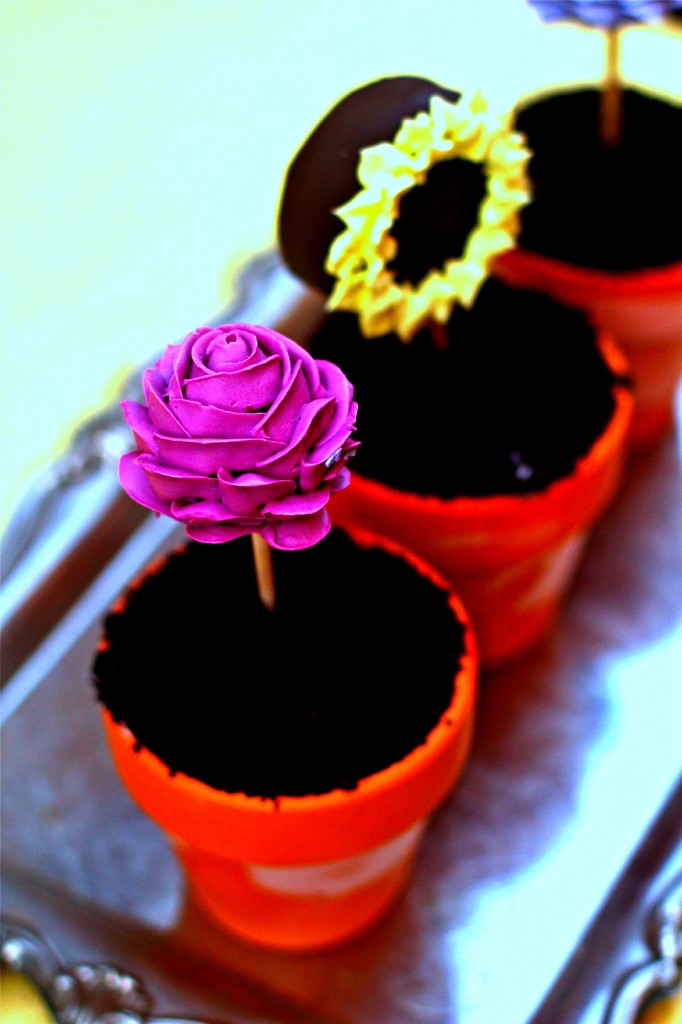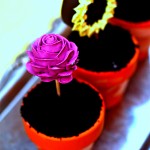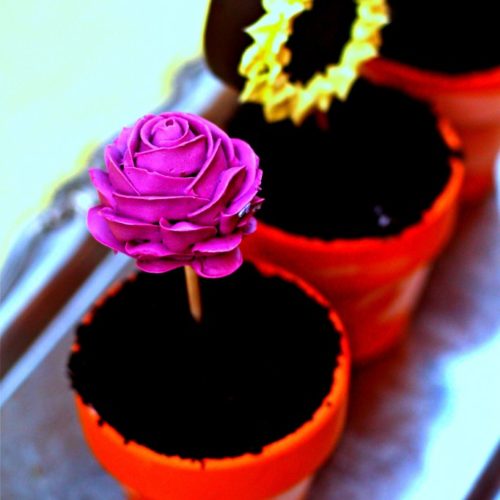 Earth Day Ice Cream Flower Pots
Ingredients
Ice Cream Flower Pots
6

small

(but not the tiny one) clay pots

1

gallon

of ice cream

, softened

½

batch of brownies or cake or store bought pound cake

10

oreo cookies

, crushed

gummy worms

, flowers, or cake pops
Instructions
Wash your pots thoroughly before using.

Using a small jar, cup or cookie cutter, cut out pieces of brownie and push to the bottom of the pots.

Scoop out ice cream and fill to the top of the pots.

Cover ice cream with Oreo crumbs.

If you are using gummy worms, place them in now.

Freeze pots for at least 1 hour.

Remove from freezer and stick in flower or cake pop.

Serve immediately.