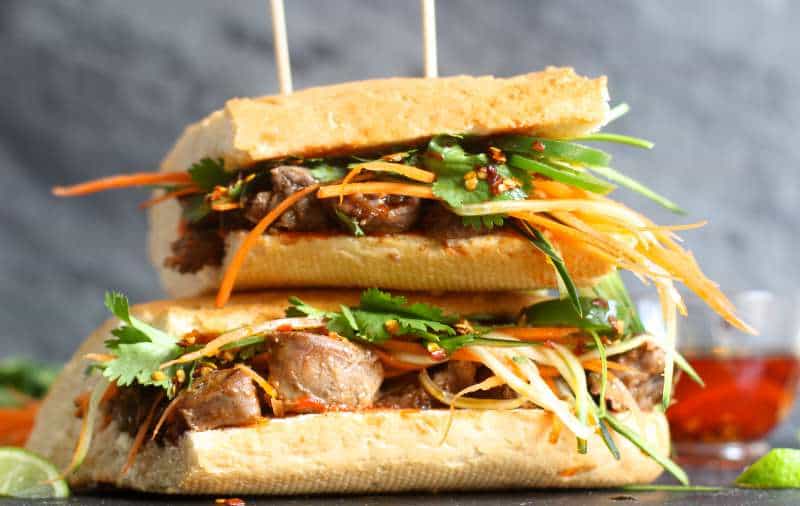 There are some meals that require a bit of labor and time, but in the end, they are so worth it. Osso Buco is one of those things. While it requires a bit of slow cooking time, the end results are a beautiful veal shank with meat that is falling off of the bone and utterly delicious.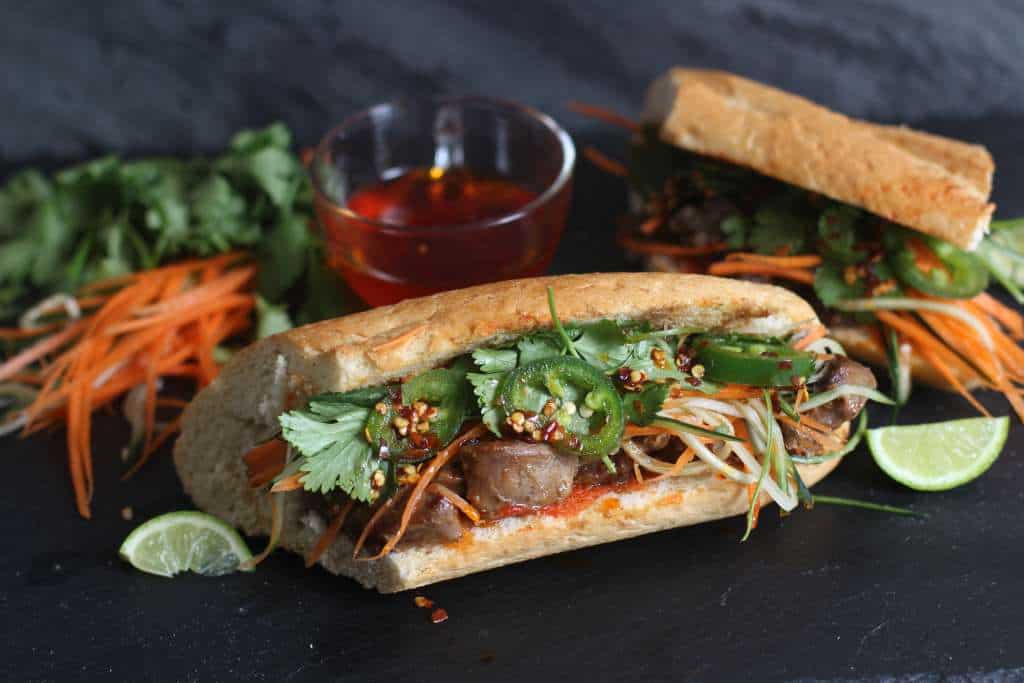 Veal is one of my favorite meats because of its velvety texture that compliments luxurious sauces. It is moist and tender, which makes it extremely popular among famous French, Italian, and cosmopolitan chefs. Veal is naturally a low calorie protein and packed with nutrients. It is extremely versatile and is delicious pan fried, grilled, broiled, or even slow cooked.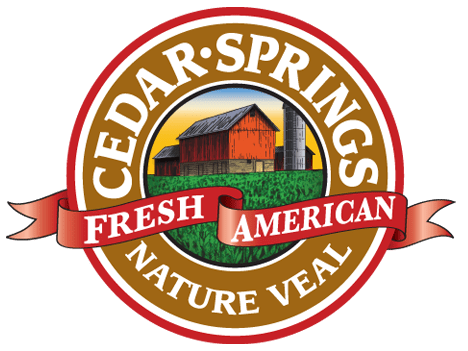 My favorite brand of veal, Cedar Springs, is raised right here in the U.S. on family owned ranches by farmers that put care and expertise into producing homegrown veal- and you can certainly taste it! The Mountain State Rosen Veal Growers take  extremely good care of the animals-feeding them the most wholesome, nutritious diet; minimizing stress and provide health maintenance and safe housing for the animals.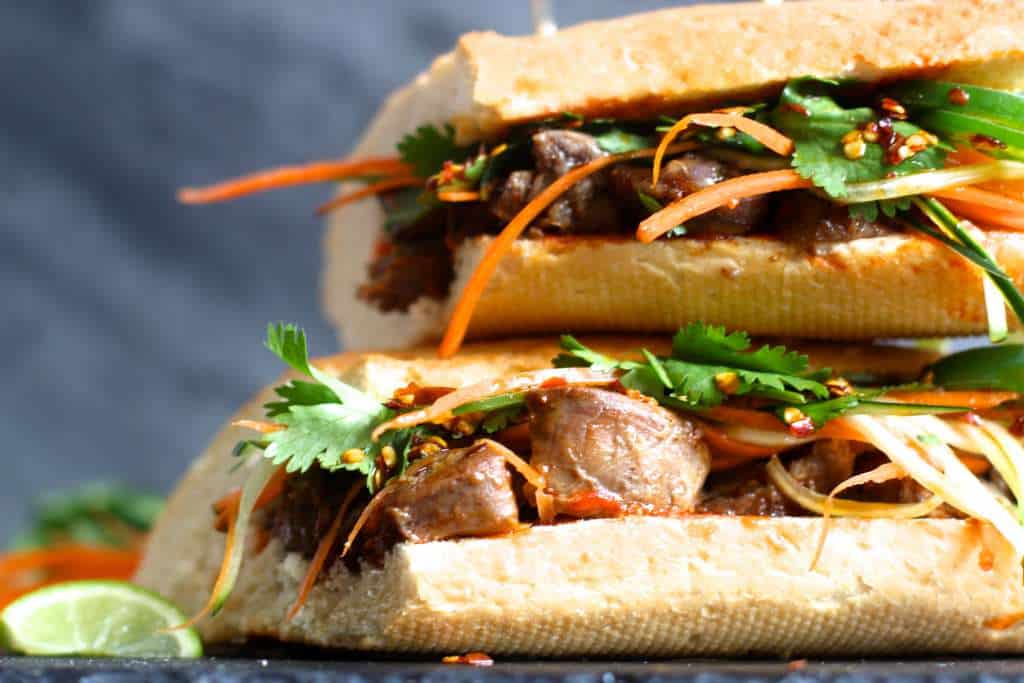 If you have never had a Bahn Mi sandwich, then you are missing out. The spicy and sweet combination is fantastic. Pair that with fresh crunchy veggies, cilantro, and some sliced jalapeño all served on crusty french bread, and you have one delectable sandwich.
However, while all of the sandwich fixings add delicious freshness to the sandwich, it is the slow cooked Osso Buco that really steals the limelight. The meat is perfectly browned then simmered in a delicious sweet soy sauce broth that cooks down into a smooth and silky sauce. On its own, the Osso Buco is mouthwateringly delicious, but paired with the Bahn Mi sandwich fixings it is unforgettingly divine.
For more recipes and information, visit www.mountainstaterosen.com.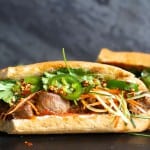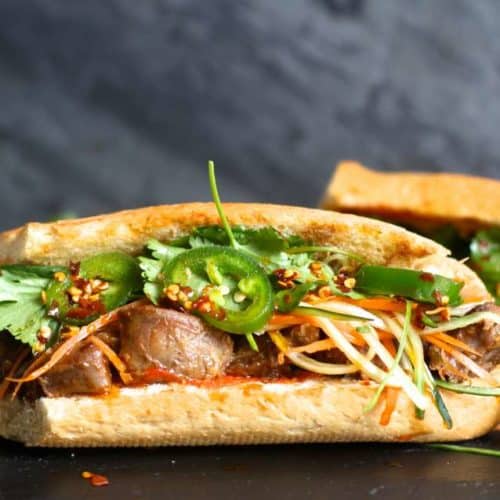 Osso Bucco Bahn Mi Sandwiches
Ingredients
2

tablespoons

vegetable oil

4

pounds

Osso Bucco

2

yellow onions

, quartered

4

garlic cloves

2

jalapeños sliced

¼

cup

soy sauce

½

cup

rice wine vinegar

¼

cup

sugar

3

cups

beef stock
Sriracha Honey Sauce
¼

cup

Sriracha garlic sauce

¼

cup

honey

2

baguettes

2

carrots

, julienned or sliced thinly

1

cucumber thinly sliced

1

daikon radish

, julienned or thinly sliced

1

jalapeño thinly sliced

¼

cup

chopped cilantro
Instructions
For the veal shanks, pat dry with paper towels to remove any excess moisture.

In a large Dutch oven pot, heat vegetable oil until smoking.

Add veal shanks to the hot pan and brown all sides, about 3 minutes per side. Remove browned shanks and reserve.

In the same pot, add the onions quarters, garlic cloves, and jalapeños and sauté for 2 minutes.

Pour in soy sauce, rice wine vinegar, and sugar; stir until sugar has dissolved.

Stir in beef stock.

Return veal shanks to pot,reduce heat to low, cover pan and simmer for about 1 ½ hours or until the meat is falling off the bone. Check every 15 minutes, turning shanks and adding more beef stock as necessary. The level of cooking liquid should always be about ¾ the way up the shank.

Carefully shred or dice meat.

Blend the sriracha and honey to make the sauce.

Slice baguette in half and fill with meat, julienned veggies, jalapeños, and cilantro.

Drizzle with sriracha honey sauce and enjoy immediately.
This post is sponsored on behalf of Cedar Springs Veal, however all opinions are 100% my own. Thank you for supporting the companies that work with us and help make TheSeasideBaker possible.