After a long day of school and after school activities, my kids come home starving. And my kids don't get hungry, they get HANGRY. Seriously makes for one unpleasant ride home.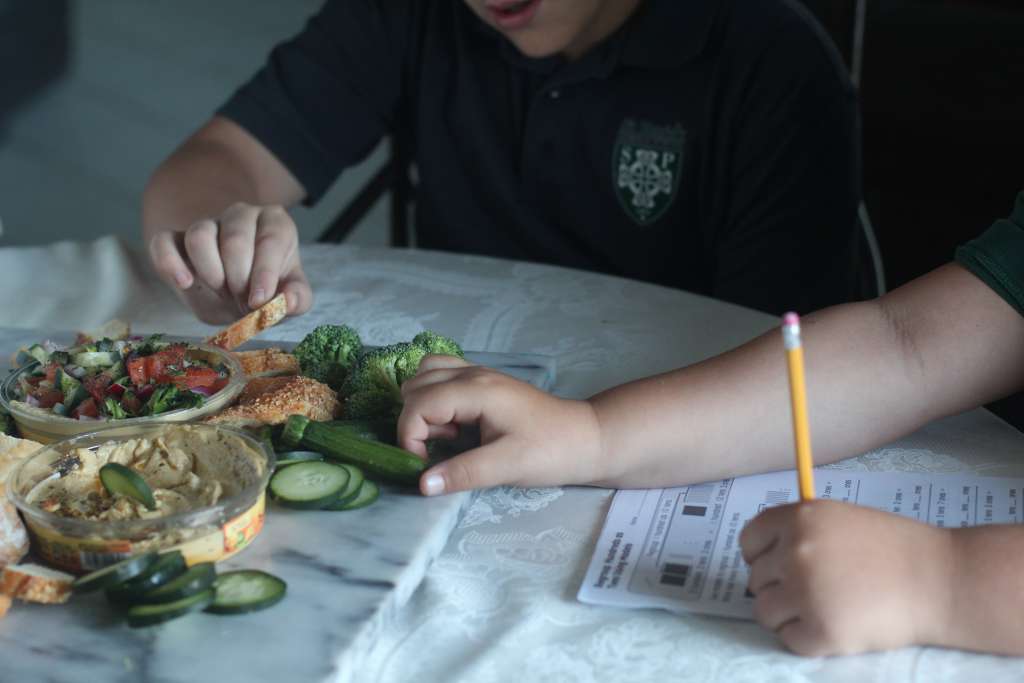 Immediately upon entering the front door, they are in every cupboard possible looking for something *they* would like to eat. Because I do not want them to fill up on sugary sweets, I present them with a tray of vegetables and fresh Sabra Hummus instead while I make dinner. I can almost see them transform into my normal kind children as they fill their stomachs. It is the Unofficial Meal before the meal!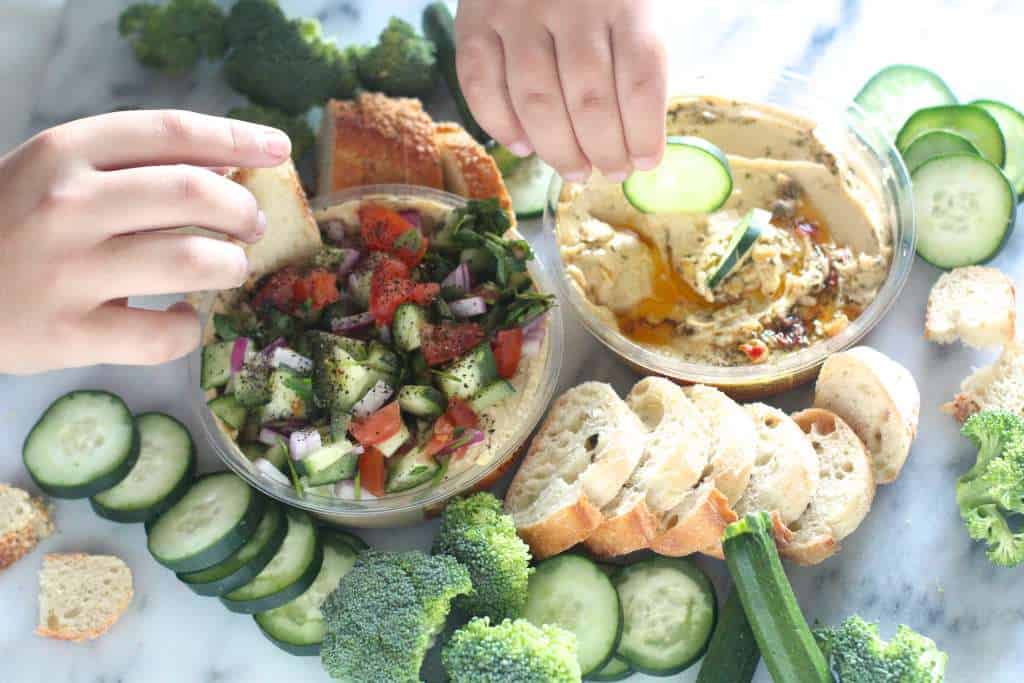 Sabra Hummus is a necessity on our home. From quick veggie and hummus snacks, hummus rollups for lunches, or my new favorite addition to salads, hummus saves the day more often than not. With a long list of different hummus flavors, you never get bored.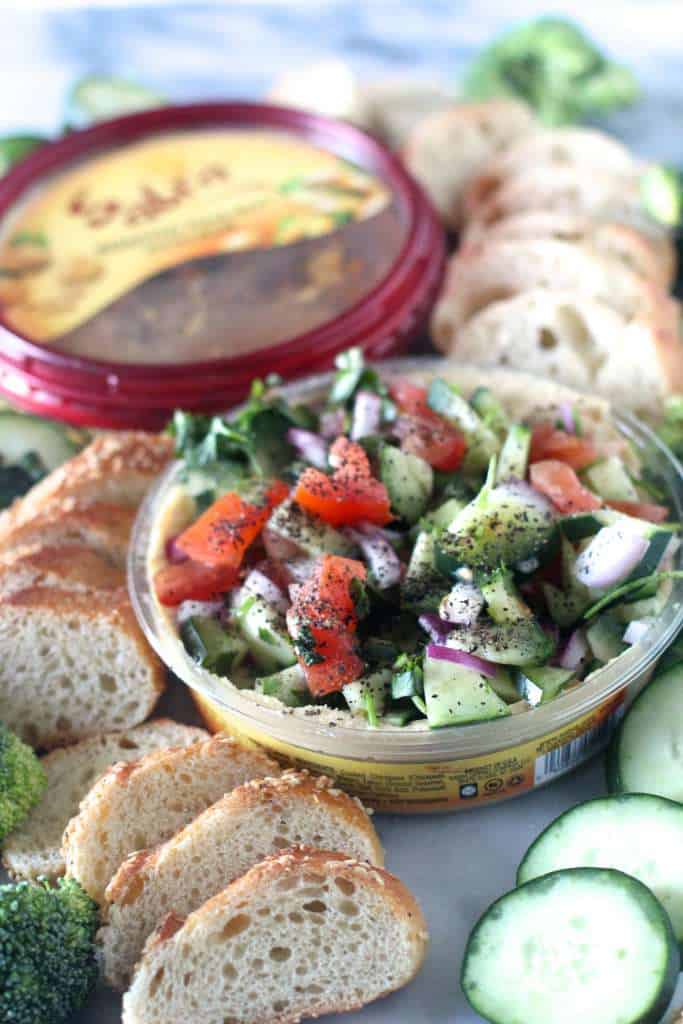 Sometimes when we are eating hummus as a dip, I like to add toppings. In this particular picture I added chopped cucumber, tomatoes, fresh cilantro, red onions, and pepper. It was such a good, crunchy flavor match with my favorite Lemon Twist Hummus.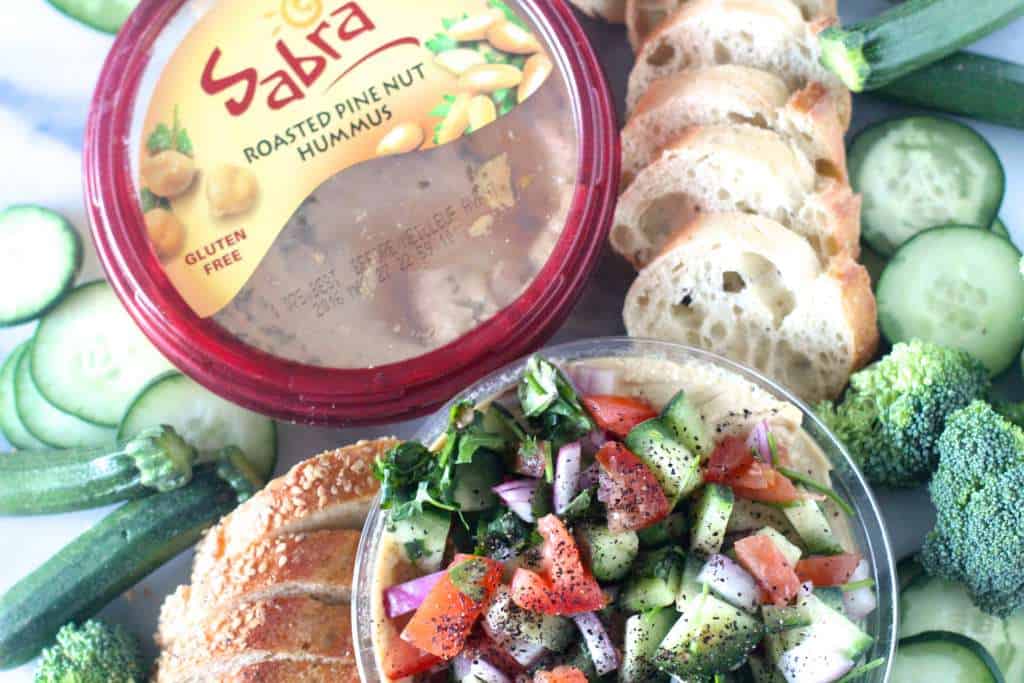 If it were just me and I was not responsible for feeding my three offspring, I think I could live off of a meal like this. Add a glass of wine and I would be set! Until the day that I no longer have to cook for anyone but myself, Sabra Hummus will continue to be the Unofficial Meal before the meal and "hangry" child transformer! Enjoy!
This post is sponsored by Sabra Hummus. Thank you for supporting all of our sponsors here at The Seaside Baker!