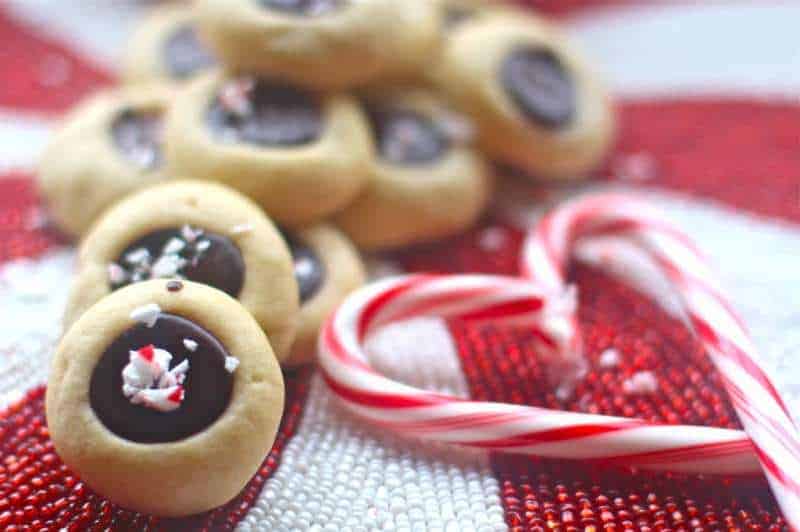 Are you tired of cookies yet? Tis the season! I have been making all of these cookies in hopes of compiling them into boxes and giving them away for the holidays, but unfortunately my dear husband has had quite the sweet tooth lately. So, now that Christmas is next week he has requested 25 boxes for his work alone, I will be starting from scratch. I may have a few more cookie/candy posts, but after that I promise I will be changing the content up a bit! Bare with me! I have lots of great appetizers for Superbowl planned.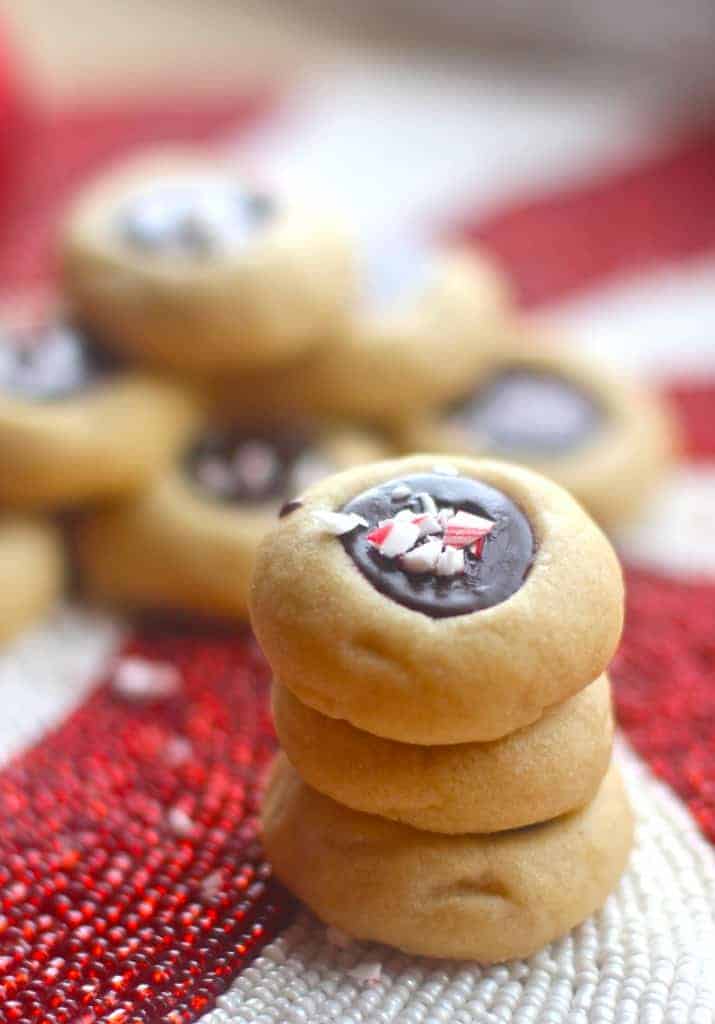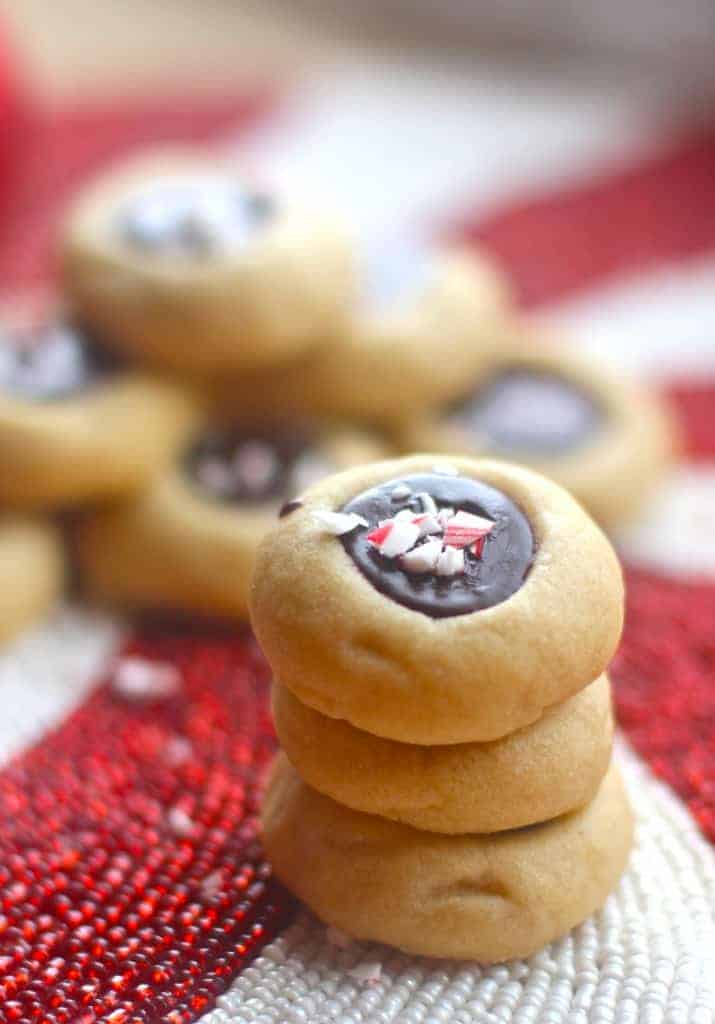 So these cookies were fabulous. The recipe does not make very much, but it is easily doubled and very easy. One batch made about 18 cookies, which was perfect for a small family dinner dessert.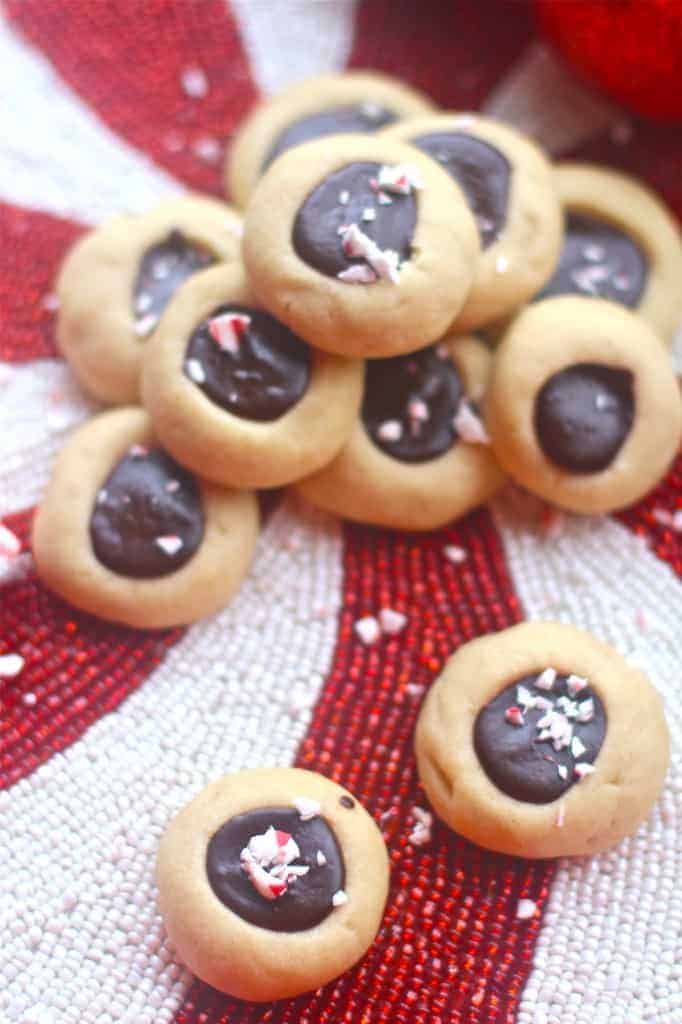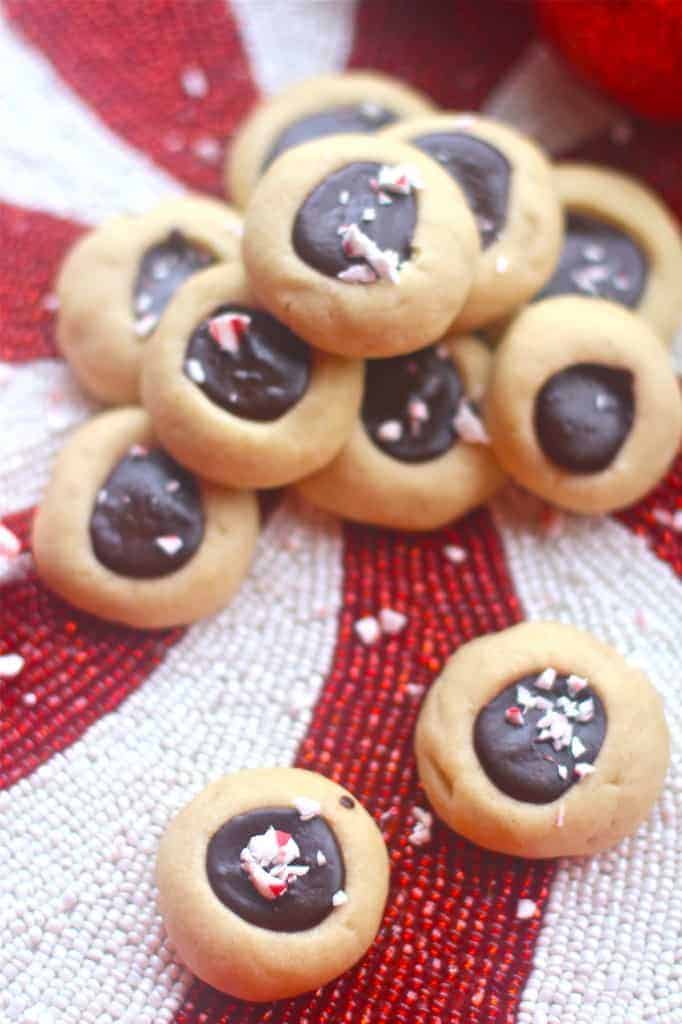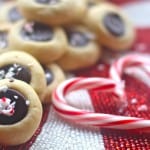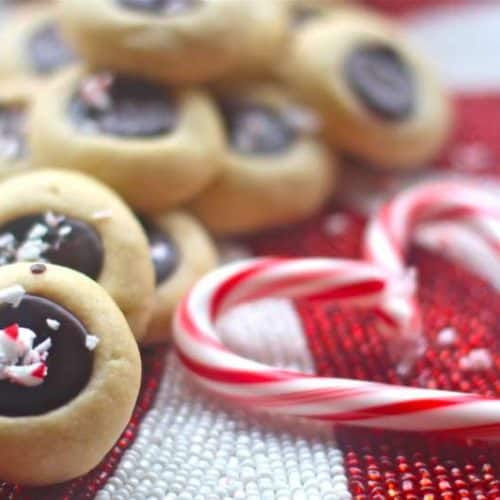 Nutella Peppermint Thumbprints
Ingredients
Nutella Peppermint Thumbprints- recipe adapted from Martha Stewart
1

stick

(8 tbsp) Plugrá European-Style butter, room temp

½

cup

powdered sugar

¼

teaspoon

salt

1

teaspoon

vanilla

1 ¼

cups

flour
Nutella Peppermint Filling
4

tablespoon

Nutella

2

tablespoon

corn syrup

1

tablespoon

Plugrá European-Style Butter

2

candy canes chopped

(or in my case beaten with a meat tenderizer)
Instructions
Nutella Peppermint Thumbprints
Preheat oven to 350 degrees

Cream butter and powdered sugar until combined, add vanilla.

In a separate bowl combine flour and salt.

Add flour mixture to creamed butter and mix until combined.

Roll 1 inch balls and place on a lined baking sheet.

Gently make a thumbprint in the middle of each cookie.

Bake for 12 minutes.

Once you remove the cookies from the oven, take the handle side of a small spoon and gently indent the cookies where your thumbprint was.

Cool completely.
Nutella Peppermint Filling
In a small pan combine Nutella, butter and corn syrup.

Melt everything together for about 3 minutes until everything is combined, stirring constantly to avoid burning.

Remove from heat.

Using a small spoon, fill each cookie with Nutella sauce.

Let cool for a minute then sprinkle with candy cane crumbs.
Plugrá European-Style supplied me with the butter to make this delicious recipe.