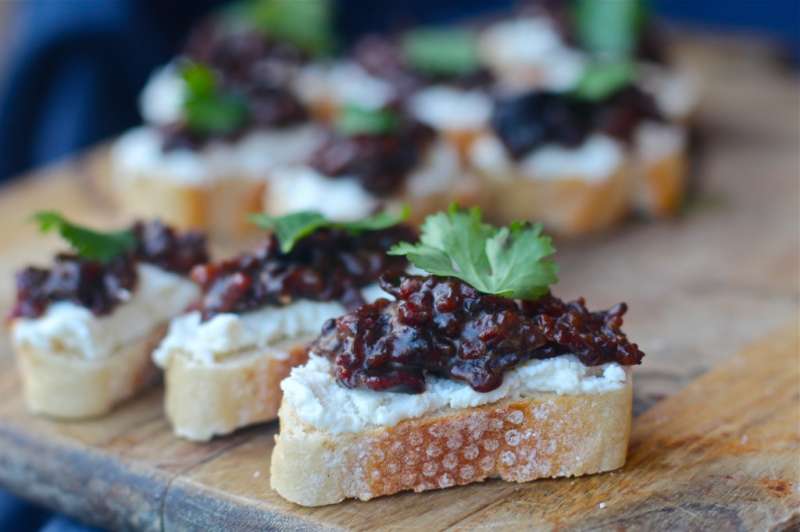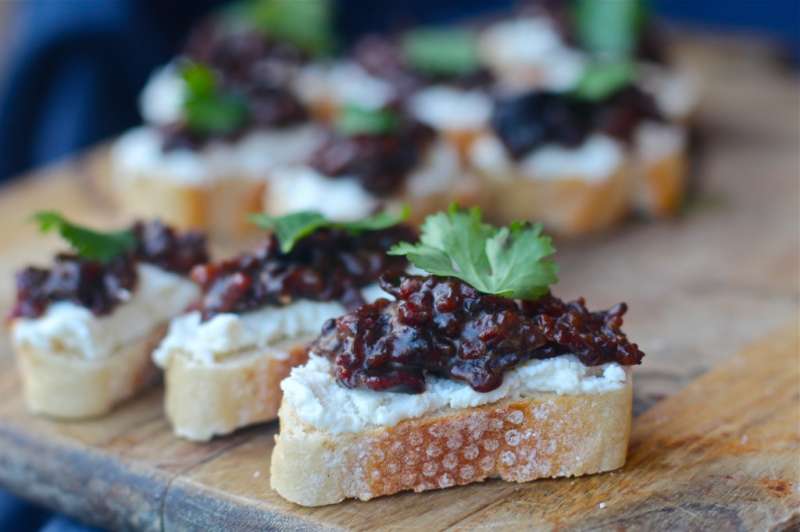 Last year my husband and I decided that our New Year's Resolution was going to be to make new friends. Coming from a large Italian family, friends don't exist. Every weekend is devoted to one of the million cousins' birthday parties, holidays, month long prep for the holidays, weekly dinners and favors for the family. It is really hard to make and keep friends when you have zero time for them! Not to mention my husband has a very dry sense of humor (it's the European in him) that you have to be a very confident and witty person in order to be around him. And let me tell you, the friends that have withstood my husband, my family and my lack of "friend" time, have proven to be assets in our lives.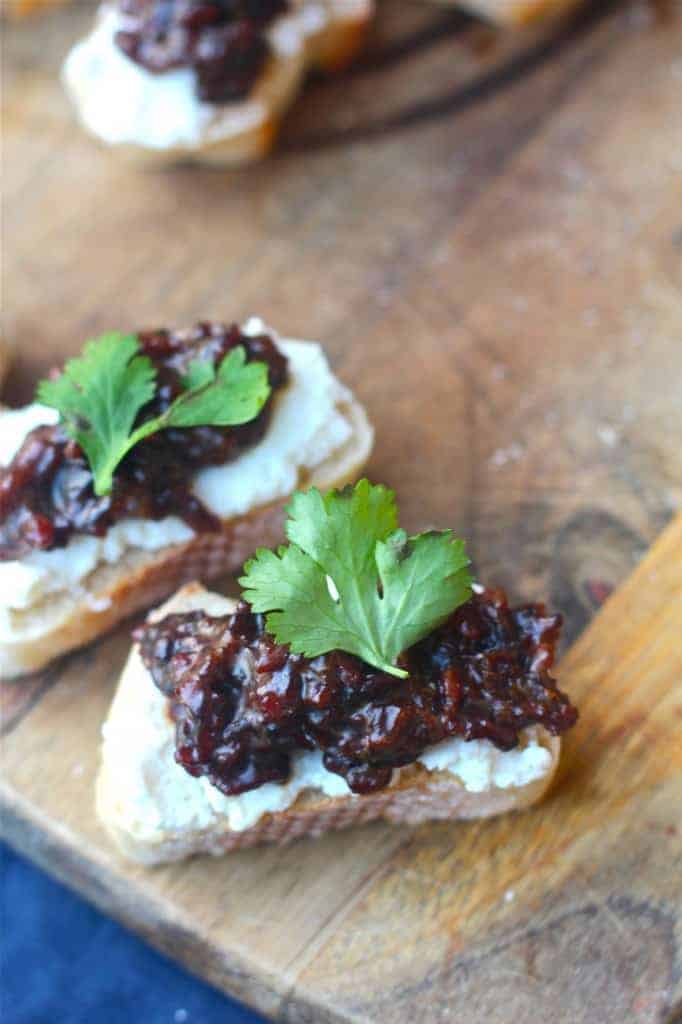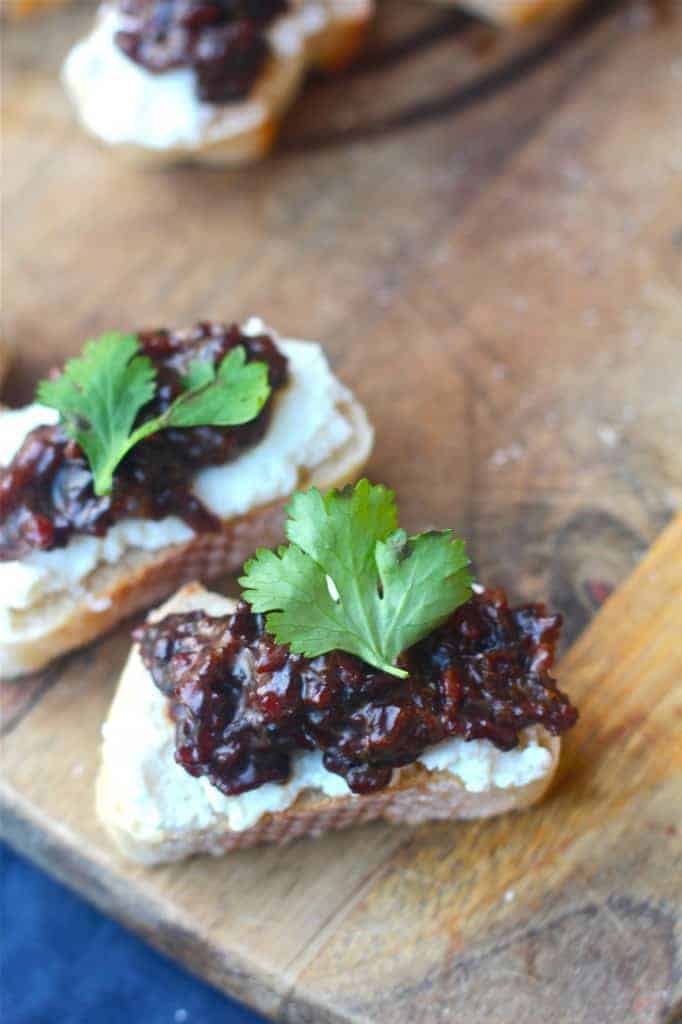 So this year I am giving all of them a jar of this bacon jam, because it is (semi-chunky) liquid gold, and that is what their friendship means to me.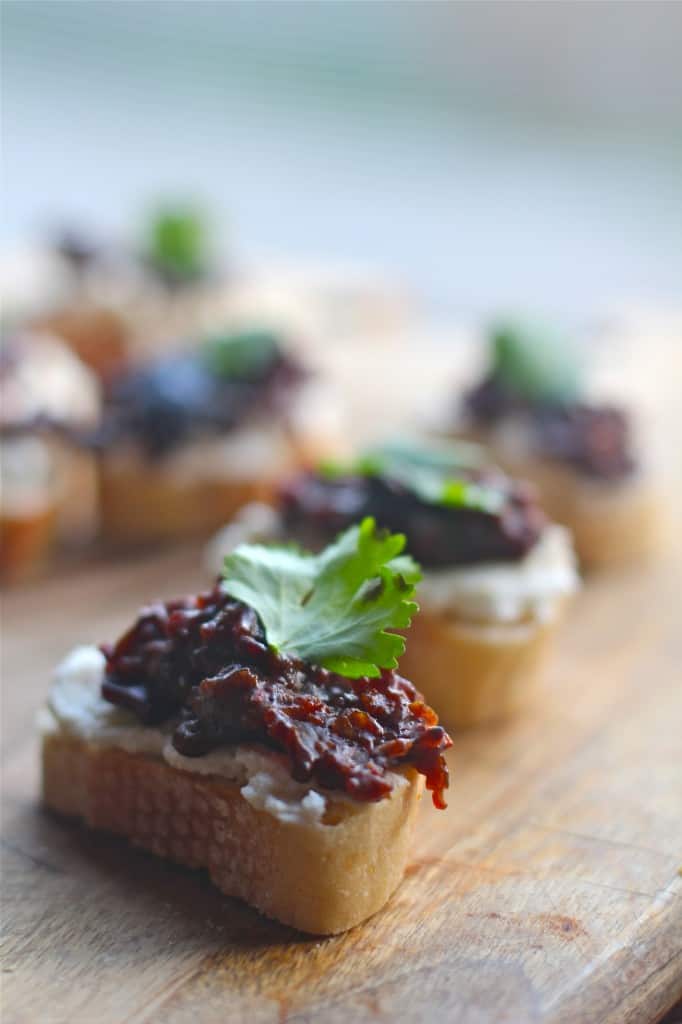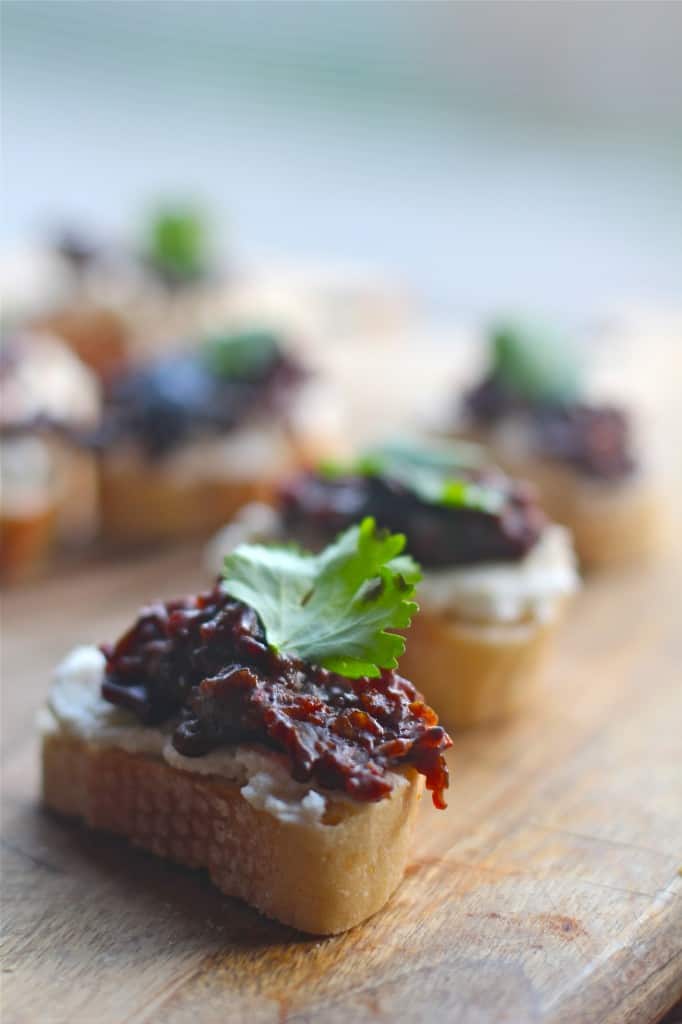 If you want to wow some people this year serve this as an appetizer at your next dinner party with whipped feta or brie. Better yet, grill some burgers and throw some delicious creamy cheese and a good old slab of this on. If you still have one of those "impossible to buy for" person on your xmas list, give them a  jar of this. It can be refrigerated for up to three weeks!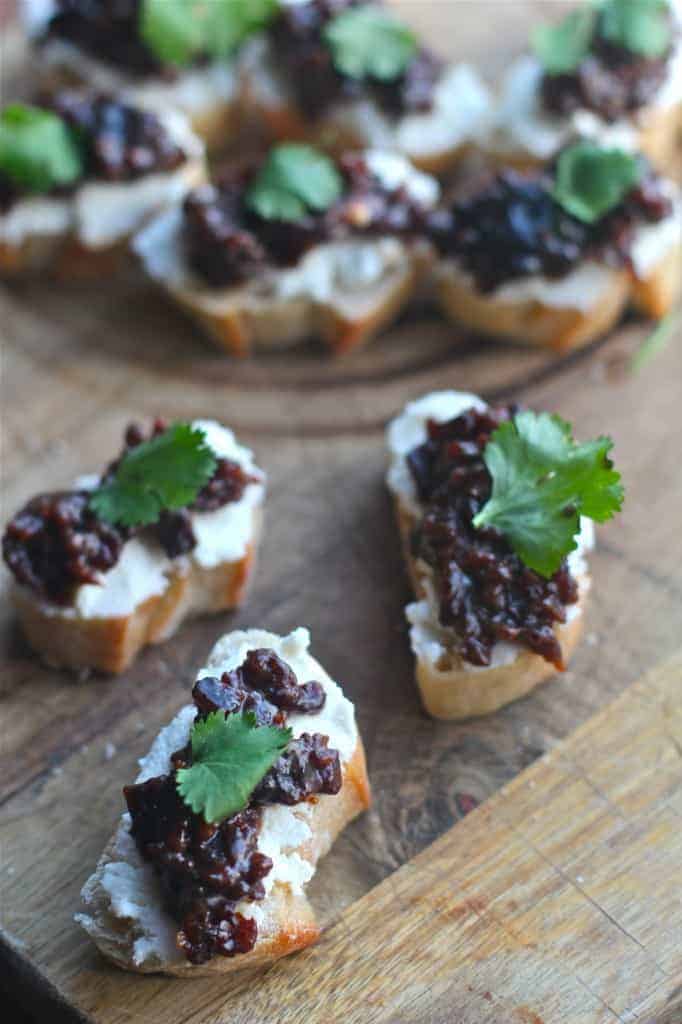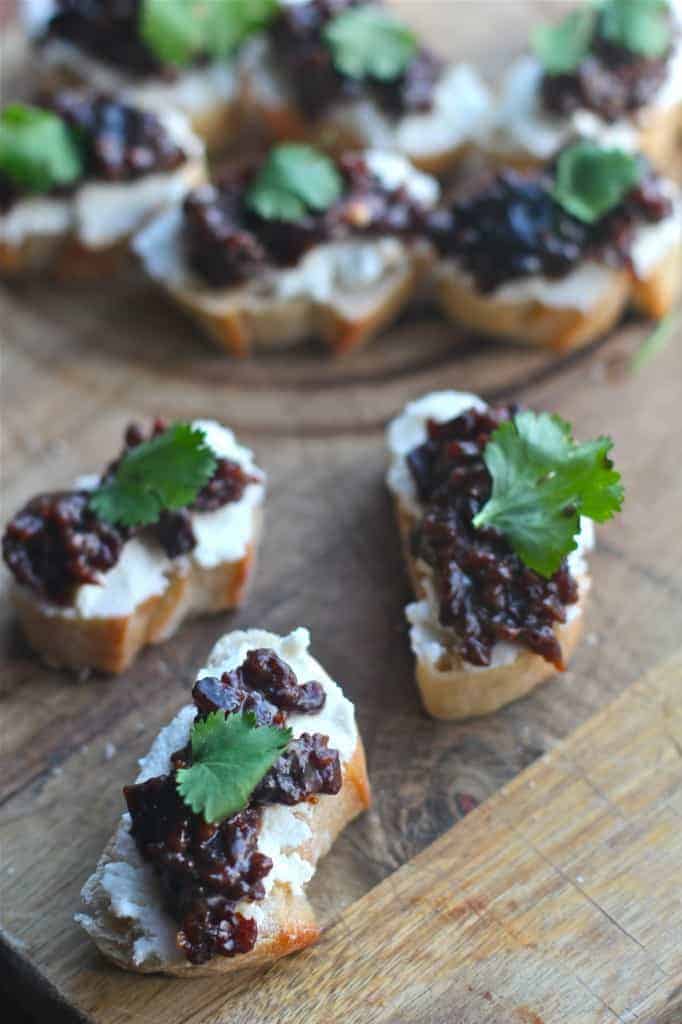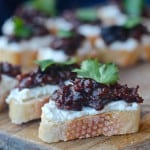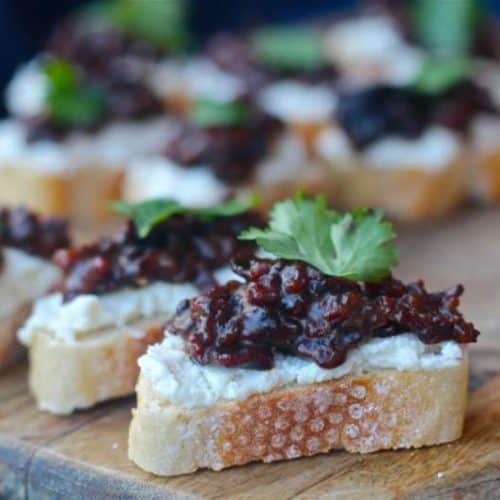 Bacon Jam Crostinis
Ingredients
The Incredible Edible Bacon Jam
1

pound

of bacon

, chopped into 1 inch squares

2

shallots

, finely diced

2

cloves

garlic

, finely diced

¼

cup

brown sugar

¾

cup

strongly brewed coffee

½

cup

apple cider vinegar

3

tablespoon

maple syrup

½

teaspoon

red pepper flakes

2

tablespoon

water
Instructions
In a heated skillet, cook bacon squares to a crisp, remove bacon from pan and reserve the grease.

Saute the garlic and shallots in the bacon grease until soft.

Add brown sugar, coffee, vinegar and syrup to the onions and garlic and simmer for 5 minutes. Add bacon chunks, pepper flakes and water and stir gently.

Simmer, on low, for about 35 minutes stirring often, until the liquid has evaporated and the mixture is syrup-y.

Place the entire mixture into a food processor and pulse a few times until it reaches the consistency of chunky jam.

This recipe makes about 2 cups.