Lamb is one of my favorite proteins. It is rich in flavor and extremely versatile, and packed with health benefits.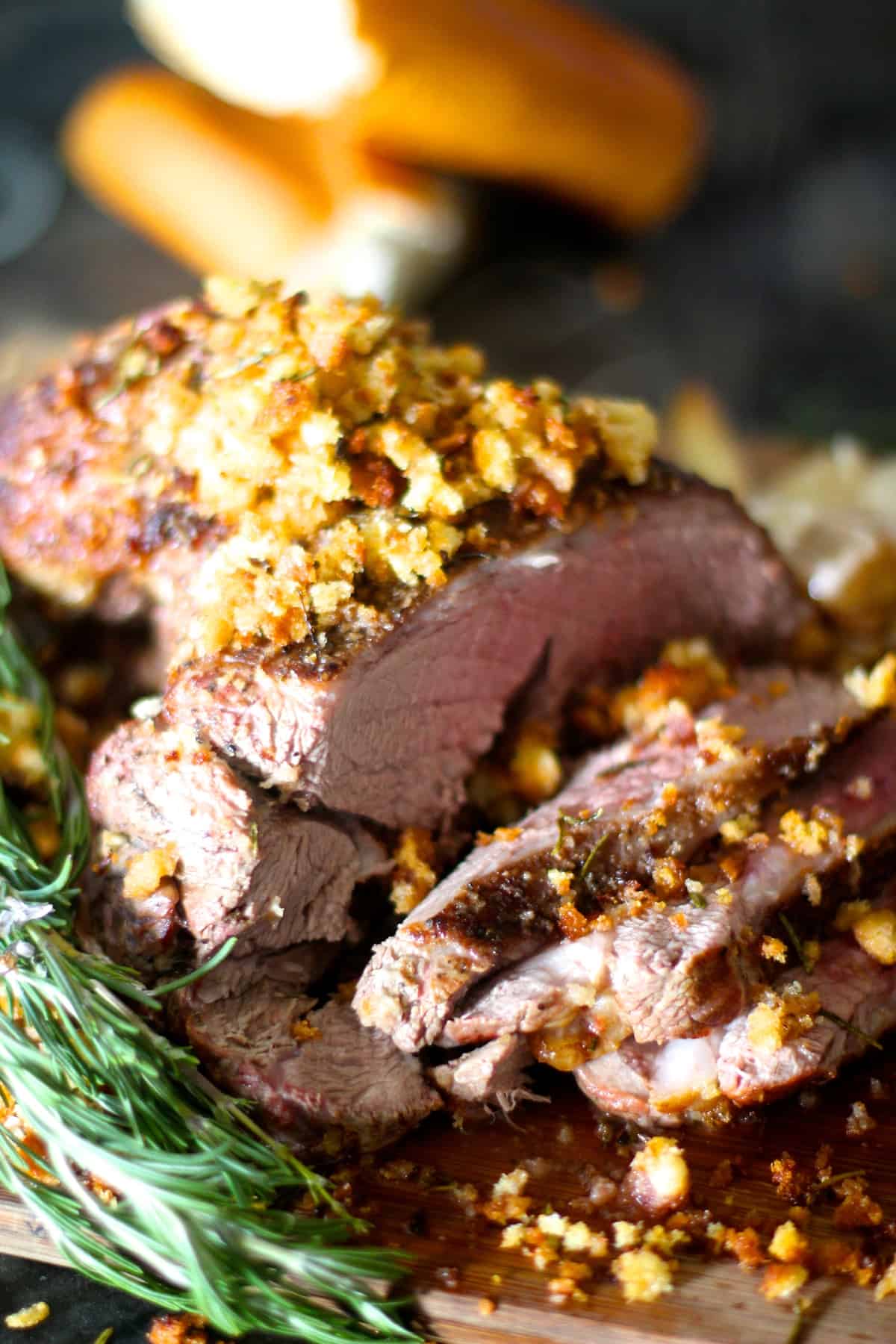 A big part of getting a good cut of lamb, is knowing where it comes from. With Mountain States Rosen Company, you can ensure that your food comes from healthy breeds of sheep raised by multi-generational families in the U.S., instead of New Zealand or Australian lamb which is shipped from more than 10,000 miles away. These sheep roam mountainsides and valleys and breathe fresh, clean air, drink spring water and exercise in nature. They graze on a natural, indigenous diet of wild grasses, herbs and flowers, topped off with wholesome, vitamin­-packed grains, so that every bite you take is consistently smooth and juicy.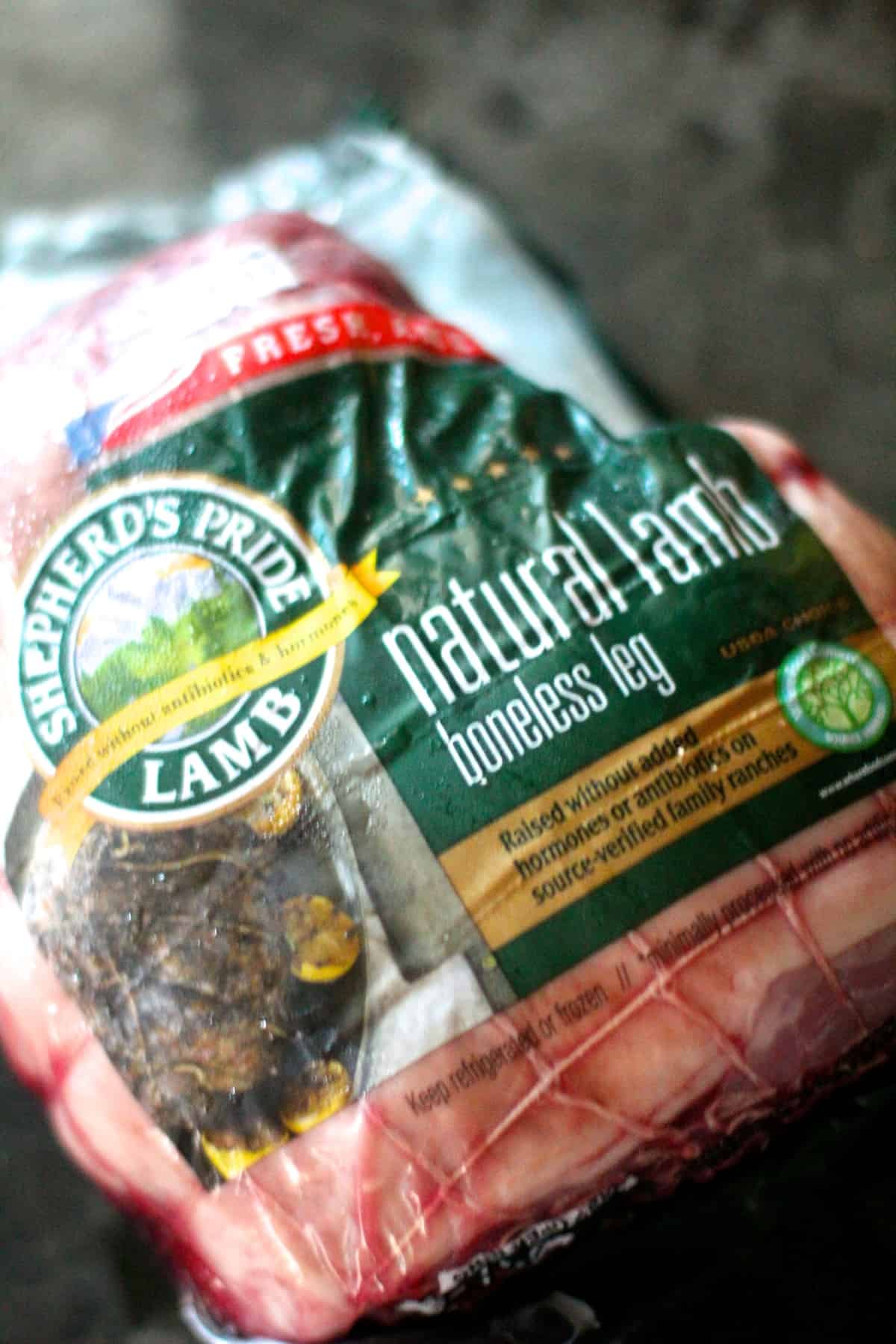 The lamb is flavorful enough to complement bold herbs and spices, but not too strong. It has a velvety tenderness, with an enticing aroma. Combined with fresh breadcrumbs, minced garlic, and freshly picked herbs, not only will your roast smell amazing, but it will taste amazing!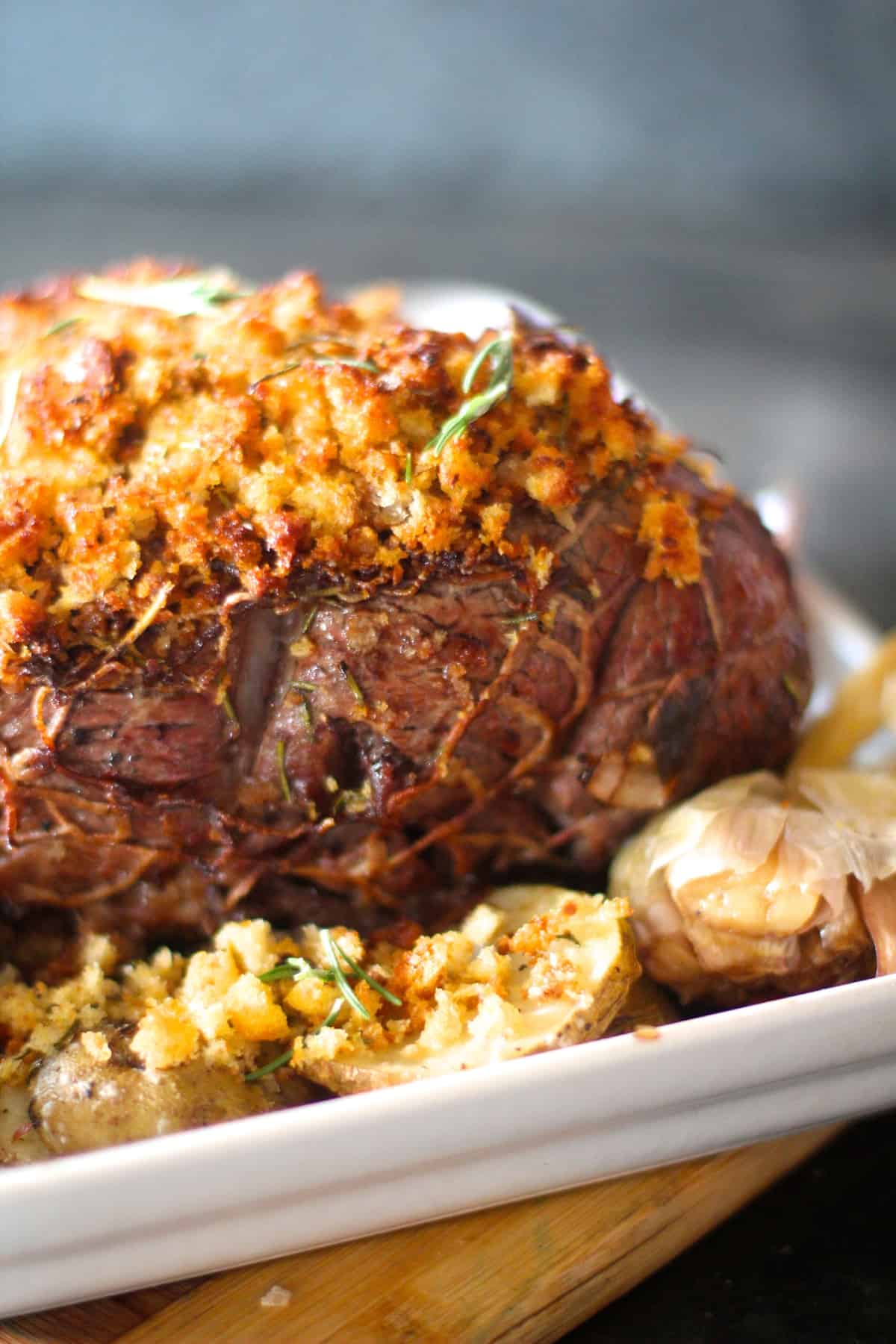 This Herb-Crusted Leg of Lamb will make the perfect holiday meal. It is easy to prepare and roasts in about an hour. Serve it with a side of mashed potatoes or polenta, a veggie, and a salad and you have an amazing gourmet meal cooked in your own kitchen!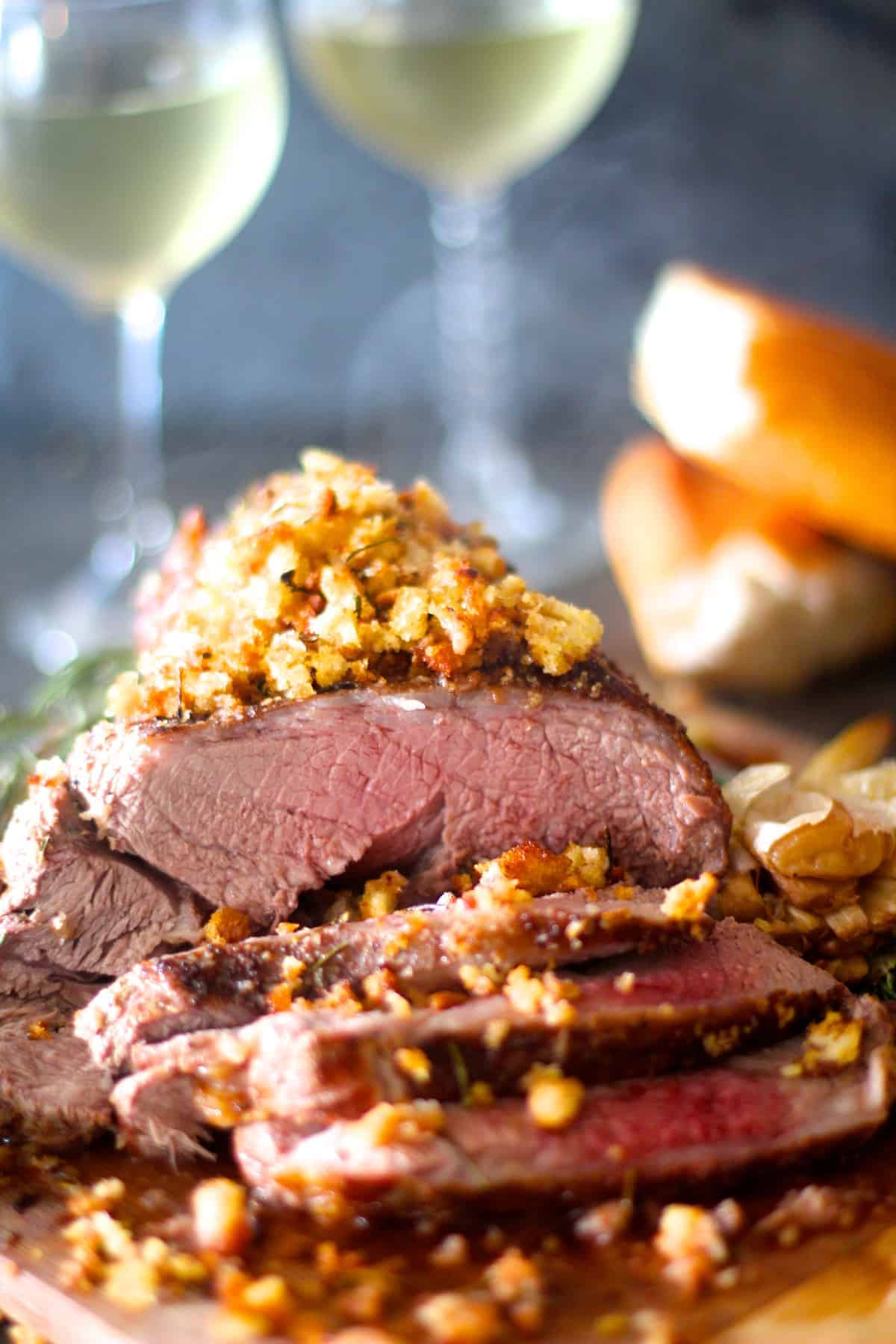 Right now, the awesome folks at Mountain States are running a giveaway. Head over to their site and enter to win a soft, eco-friendly Pendleton wool blanket and some delicious homegrown lamb!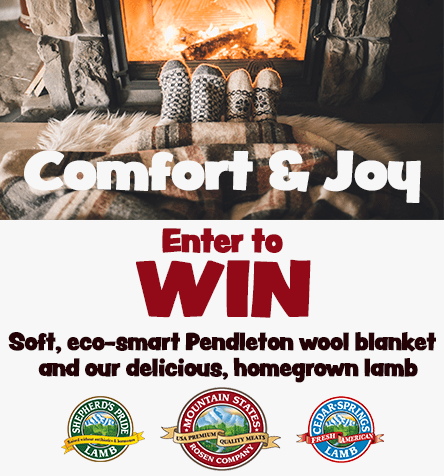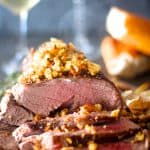 Herb Crusted Leg of Lamb
A delicious meal that is perfect for the holidays or special occasions.
Ingredients
1

boneless leg of Shepherd's Pride or Cedar Springs lamb

, 4-5 lb., fat trimmed

Kosher salt and freshly ground pepper

, to taste

¼

cup

olive oil

¼

cup

Dijon mustard

2 ½

cups

fresh bread crumbs

3

garlic cloves

, minced

¼

cup

chopped fresh flat-leaf parsley

1

Tbs

. chopped fresh rosemary

1

Tbs

. chopped fresh thyme
Instructions
Preheat oven to 400 degrees.

Remove lamb from packaging and pat dry.

Rub entire roast with mustard and season with salt and pepper.

In a large pan, heat olive oil on medium high heat.

When oil is hot, sear the roast for about 1 minute on each side.

In a bowl, combine bread crumbs, minced garlic and herbs.

Place roast in roasting pan, fat side down.

Pack half of the bread crumb mixture onto the top of the roast.

Carefully turn roast to fat side up and pack the remaining bread crumb mixture on top.

Roast in the oven until the internal temperature reads 135°F to 140°F on an instant-read thermometer, about 1 hour.

If bread crumbs begin to brown too much, lightly place a piece of foil on top of the roast and continue baking.

Transfer the lamb to a cutting board and let it rest for 10 to 15 minutes. Remove the twine, carve, and serve.
This post has been sponsored by Mountain States Lamb, however all opinions are 100% my own.