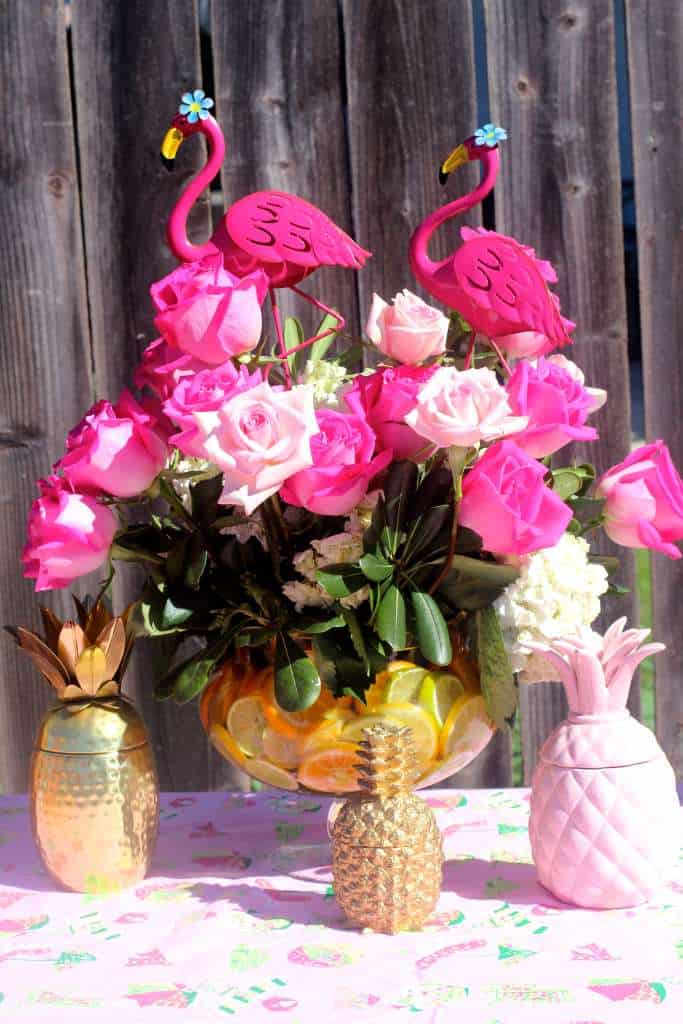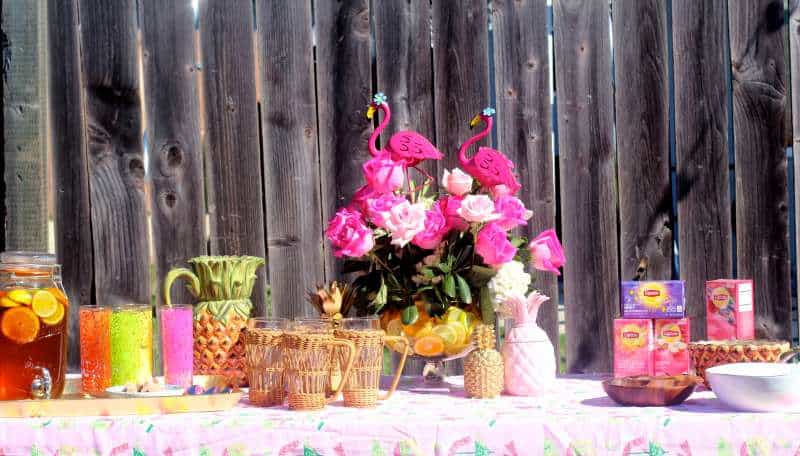 This past weekend we hosted a surprise Spa Day Birthday party for my daughter. She loves having her nails done and putting creams on her face, so I knew that this party was going to be a hit.
She is also a huge fan of tea! She loves nothing more than curling up in her reading chair with a hot cup of tea and reading a new book. I swear she is a 25 year old living in an 8 year old's body. Since hot tea (an iced) go so perfectly well with a spa/rejuvenating day, I set the table with tea cups and saucers.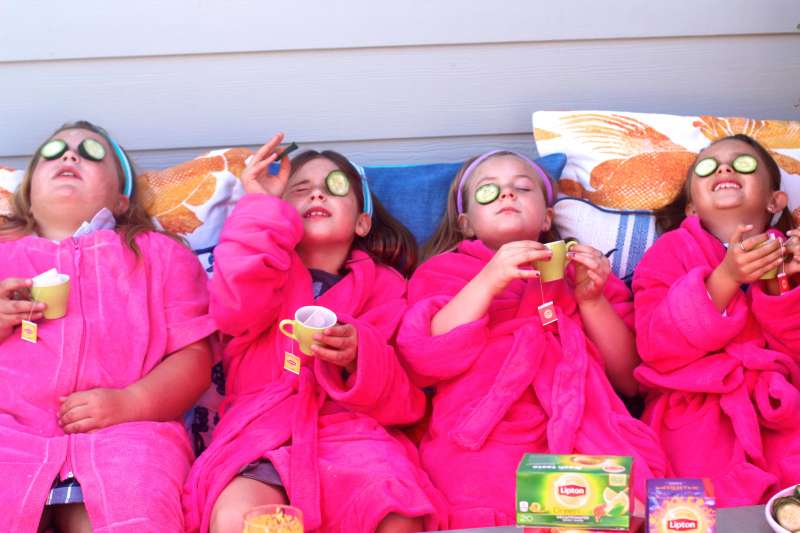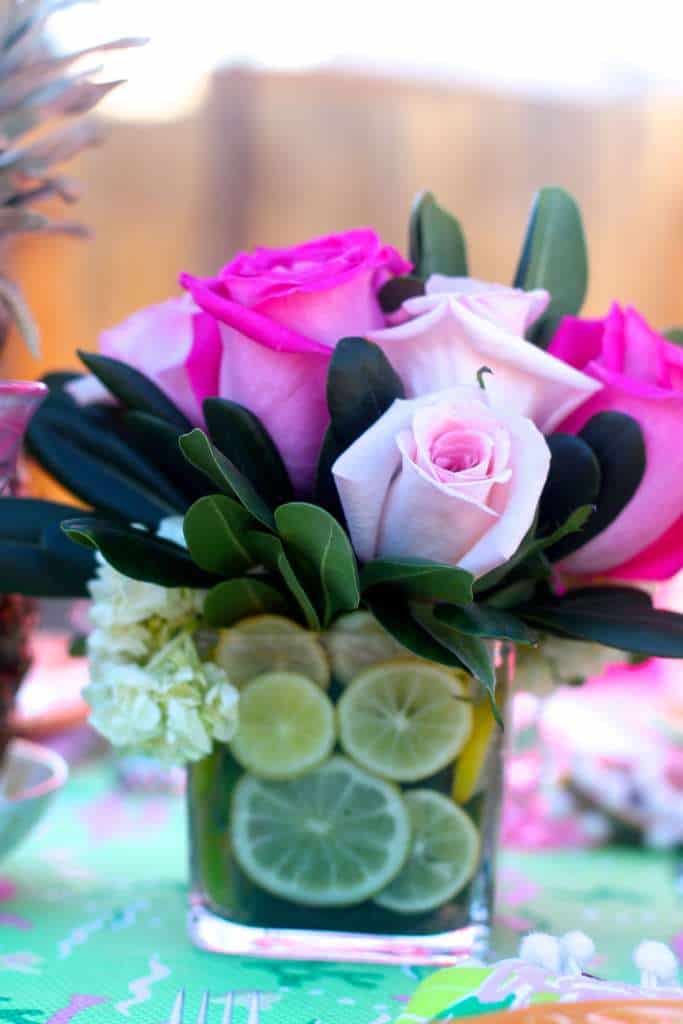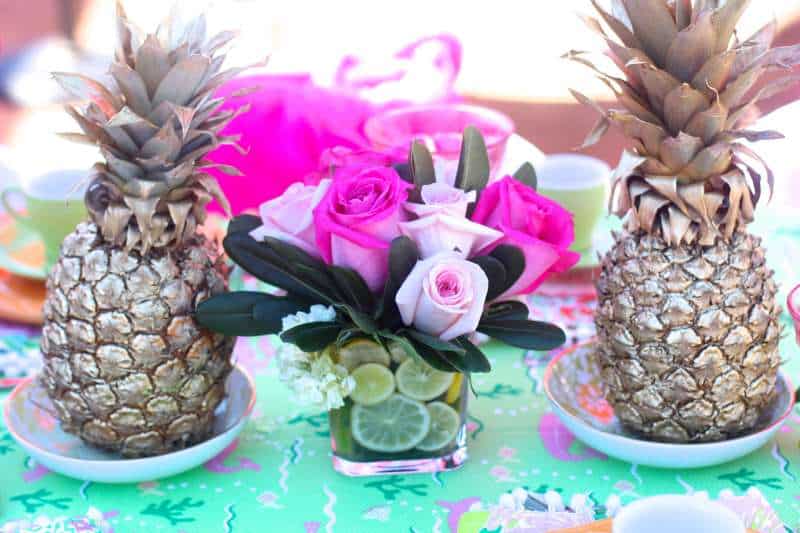 I really wanted the theme of the party to be fresh, bright, and most importantly low cost. Using fresh lemons and oranges was a wonderful low cost addition to the tablescape and floral arrangements. They added the perfect pop of color. We wanted to incorporate some gold into the tablescape, but didn't want to have to purchase the decorations. My mom had this brilliant idea of spray painting pineapples gold. Since pineapples are currently 89 cents each, it was the perfect center piece!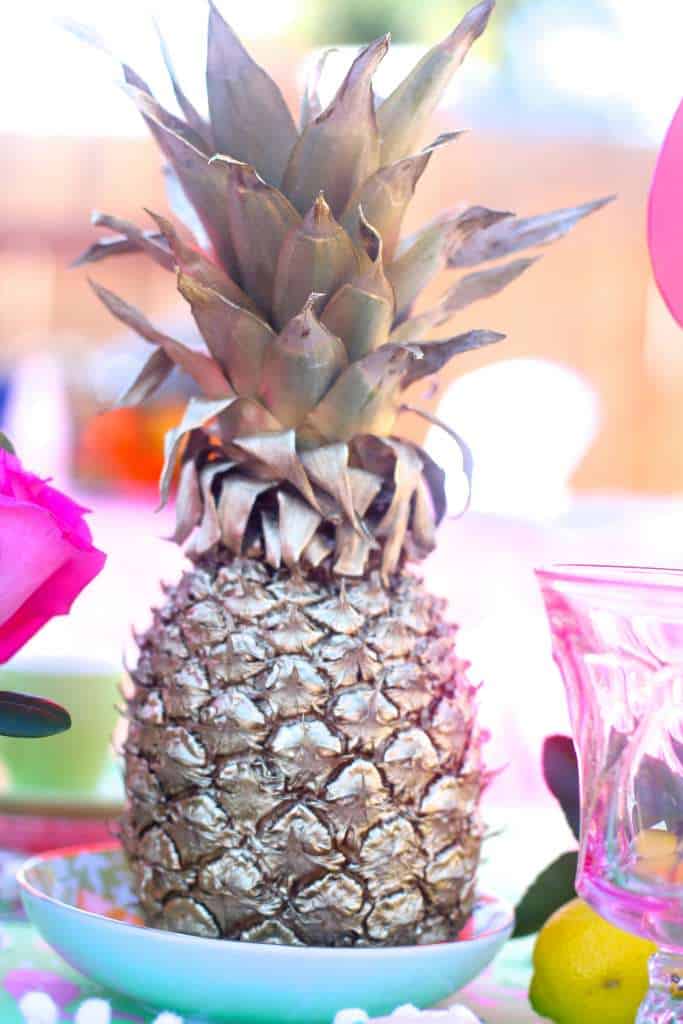 Since I saved so much on the table, and I knew that spa food was going to be simple and inexpensive, I splurged a little bit on the "spa" portion. Each girl had a pink robe that was wrapped around their chair. As soon as they arrived they were so excited to change into them.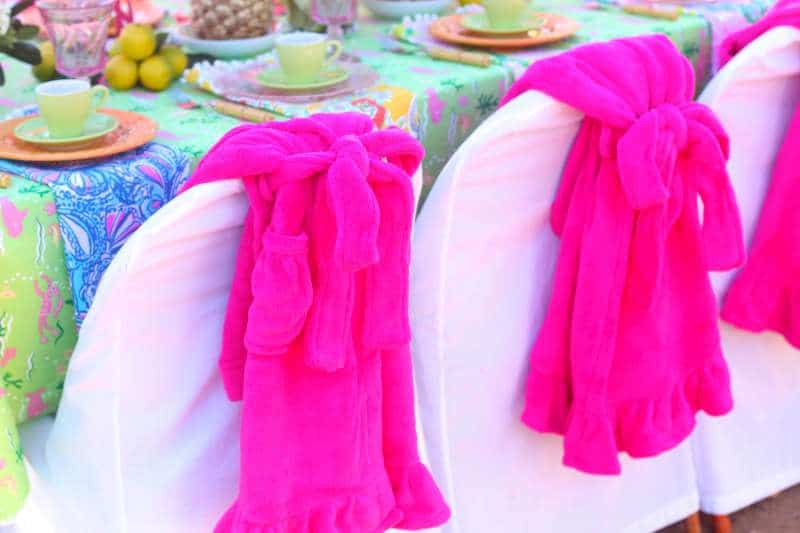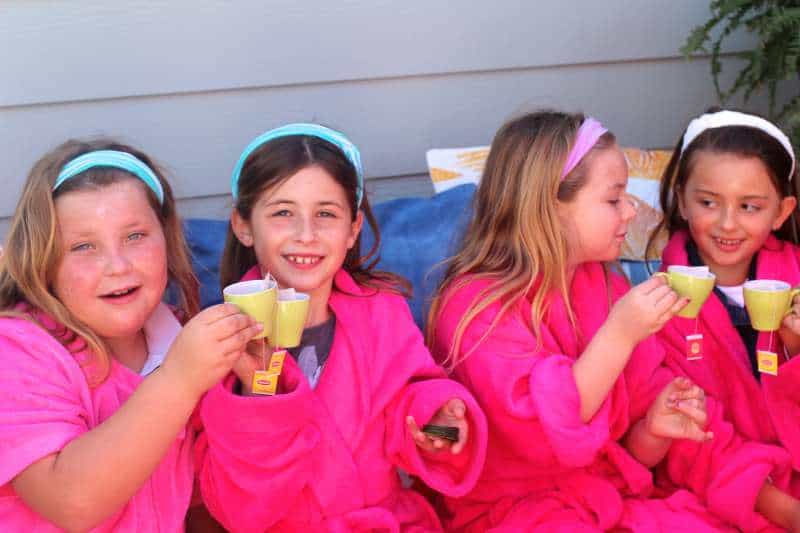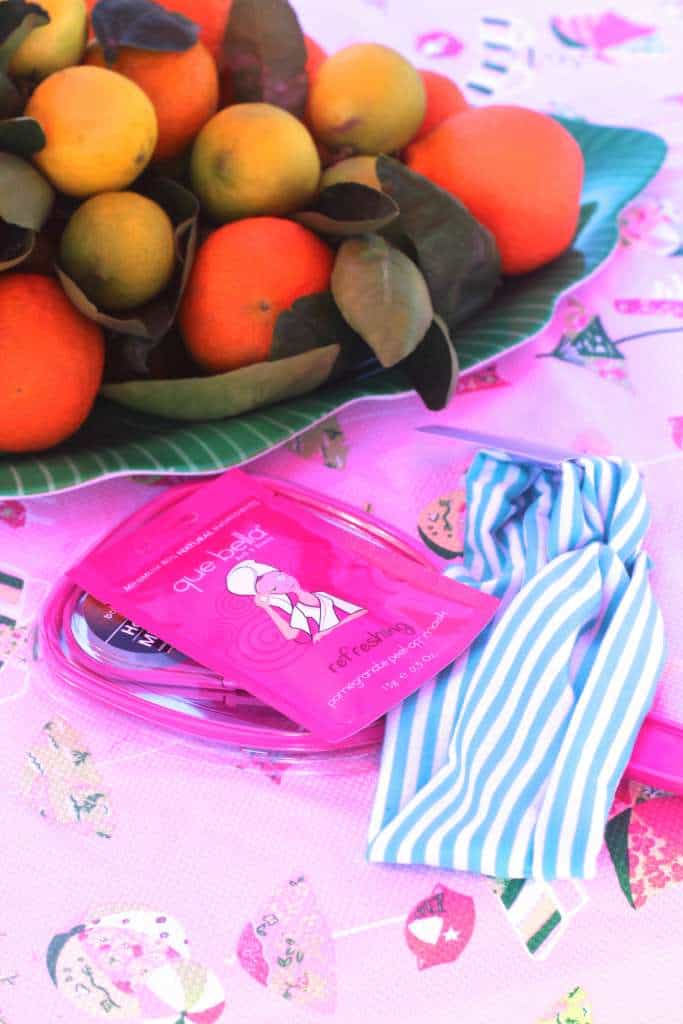 I picked up mirrors, head wraps, and individual masks at the dollar store. I also found a really inexpensive mobile manicurist that came over and gave the girls manicures and pedicures while the other girls put on their masks. They had so much fun and the endless giggles were priceless.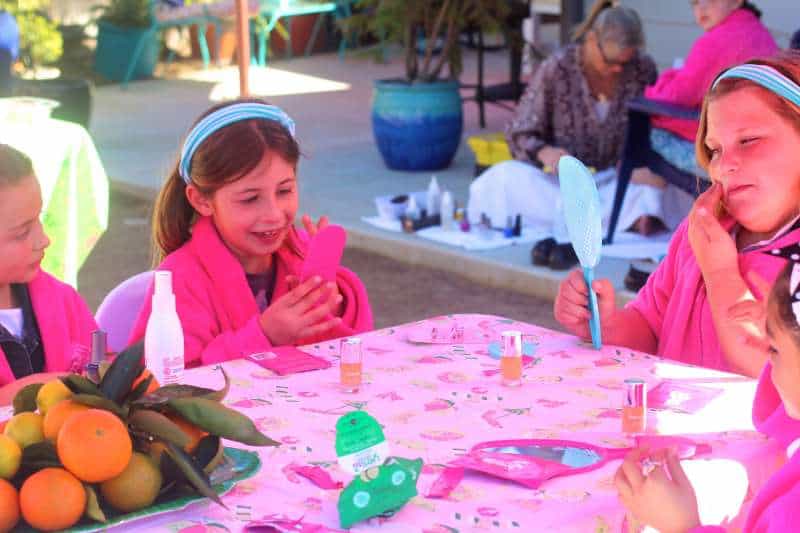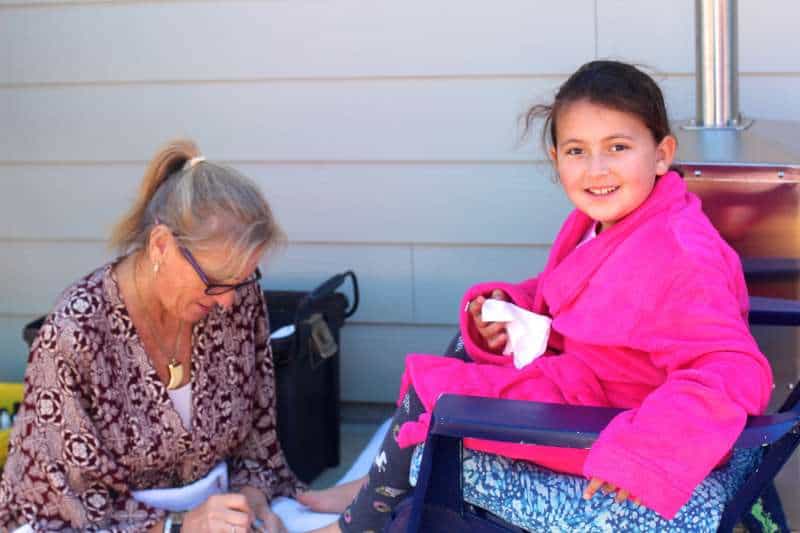 Since the party was in the middle of the day I wanted the food to be filling yet light. I found little roasted chicken and hummus snack packs at the store which I served to the kids. For the adults, we had chicken salad and pretzel buns, quinoa kale salad, and fresh berries.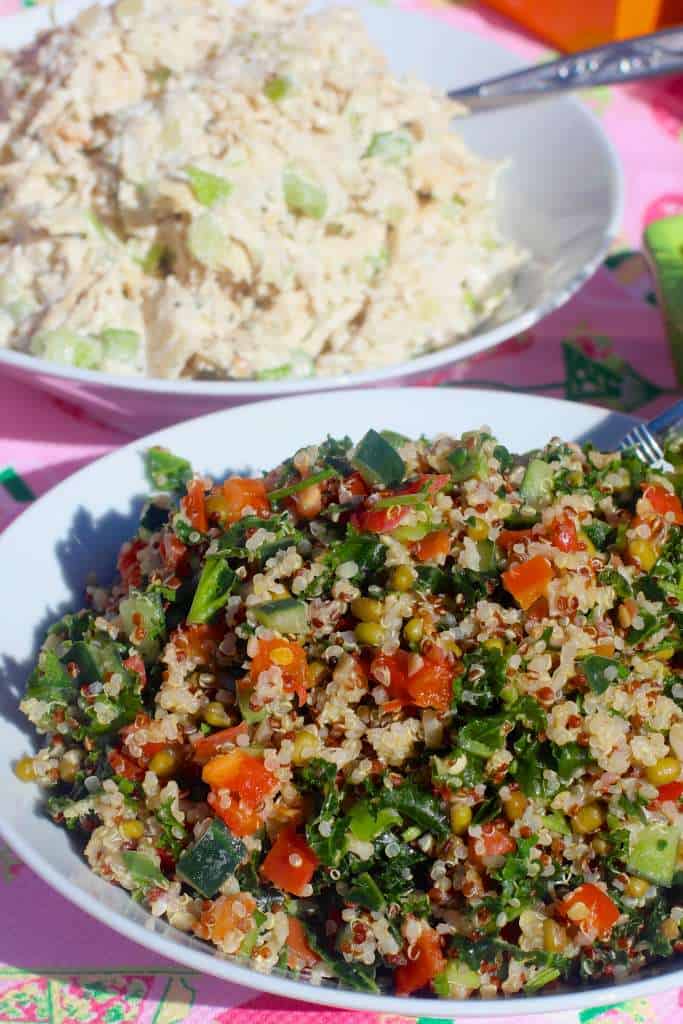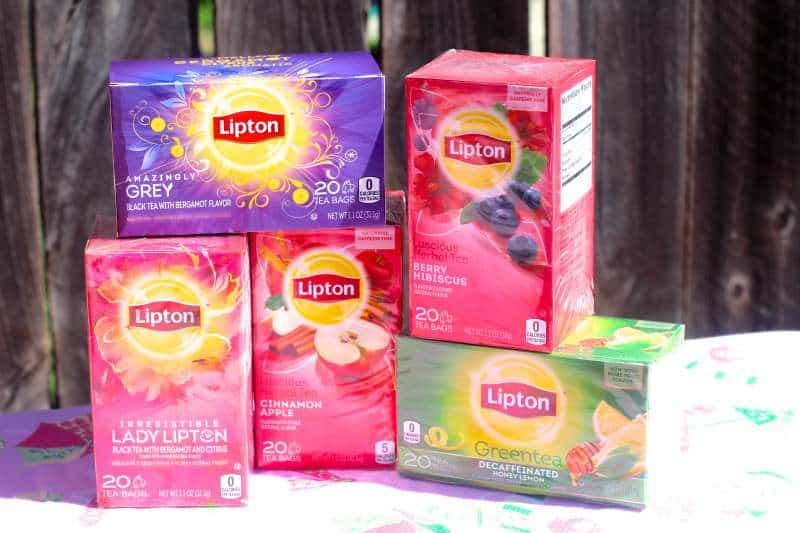 In addition to hot tea, I made a large batch of Lipton Orange Passionfruit Jasmine ice tea. It was perfect on a warm and sunny day. Lipton's new black and herbal varieties and improved green teas refresh the tea experience with bold and stimulating flavors, such as Enticing Chai, Pure Green, Orange Passionfruit Jasmine and Peach Mango. The multi-sensory teas refresh standard tea time, creating an exciting and unique tea-drinking experience.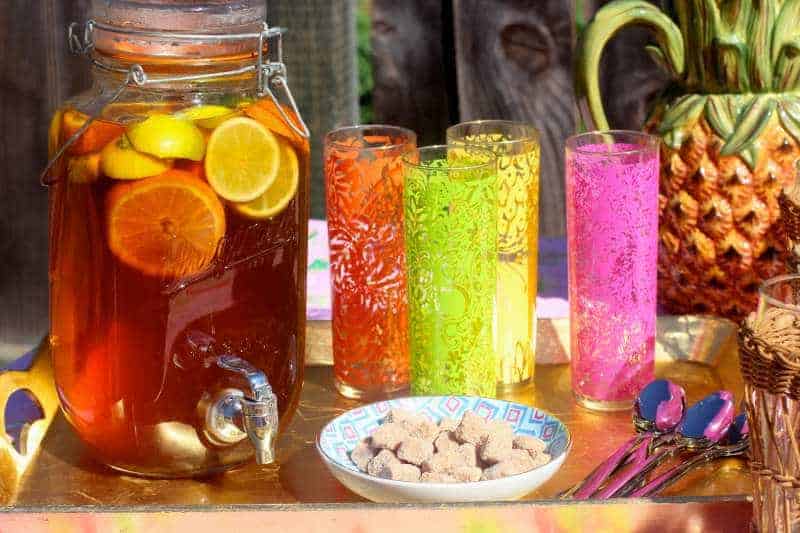 Check out the full line-up of Lipton Green, Black and Herbal tea flavors here.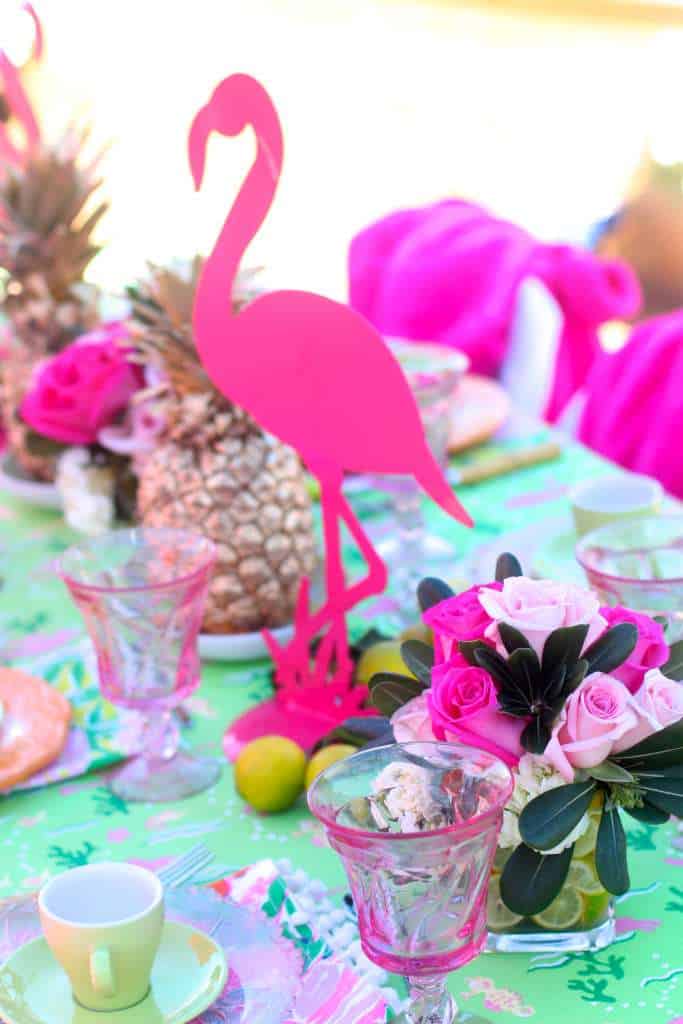 All in all, it was a wonderful day and the perfect surprise birthday party for my little girl! And of course Baby (now big boy) Ben had to partake in the festivities!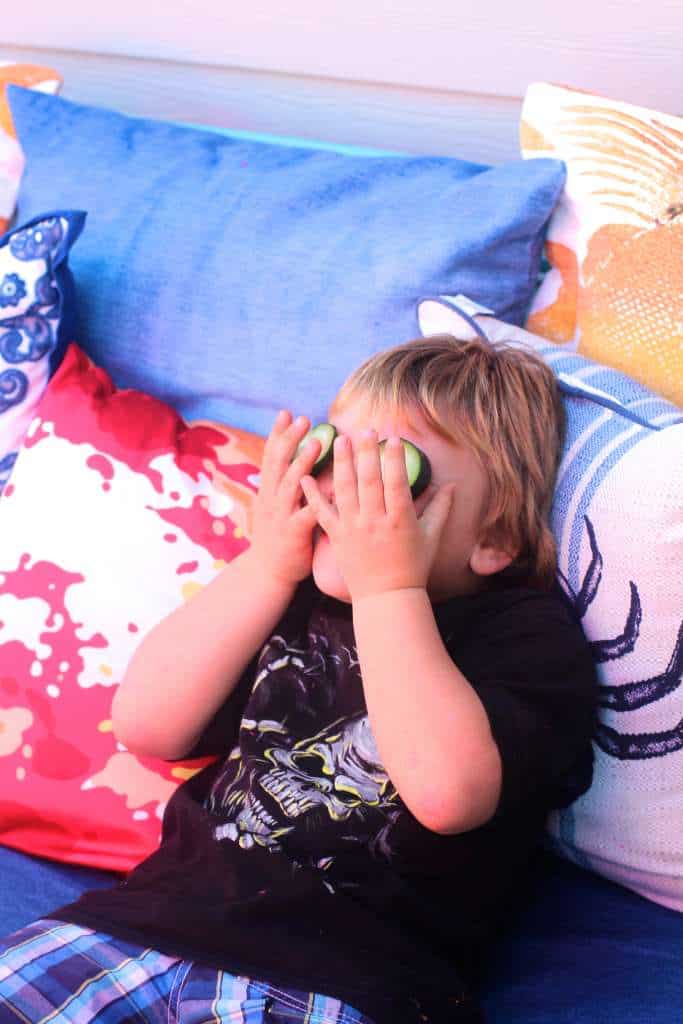 I was selected for this opportunity as a member of Clever Girls and the content and opinions expressed here are all my own.