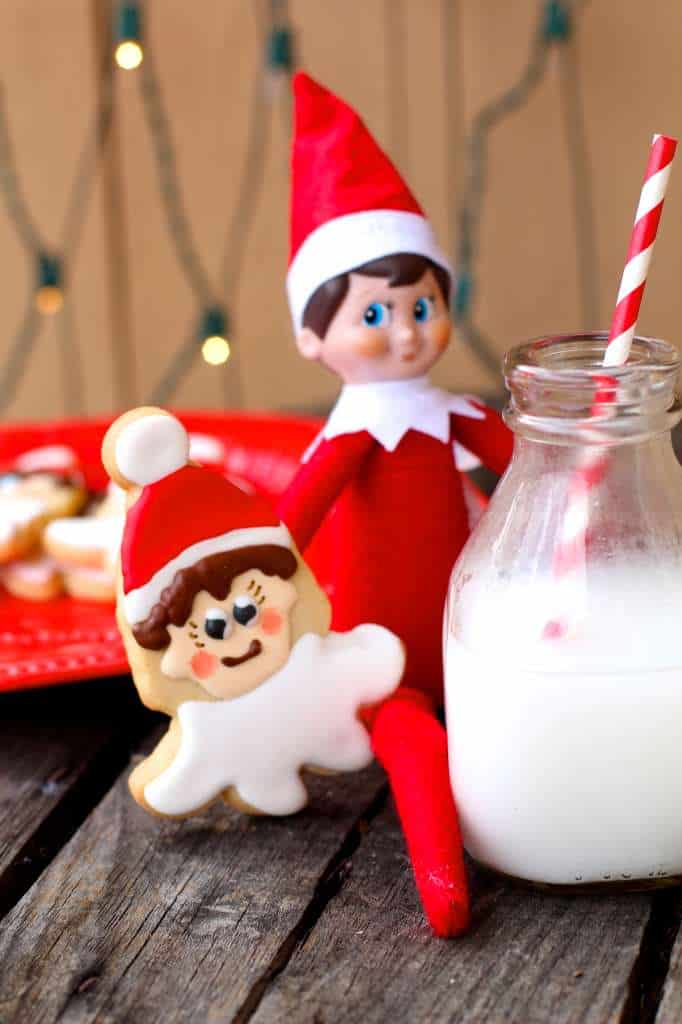 Wow, well so much for the 12 days of Christmas Giveaways! Now it is more like a month long giveaway! I truly believe in Karma and boy I must have done something to piss of the universe! Last week my beloved computer died, taking with it all of my baby's "firsts" pictures and all of the blogs photos which means I need to remake and retake all of my stockpiled pictures for these giveaways.  Oh and then my housekeeper cancelled! Not sure which one is worse!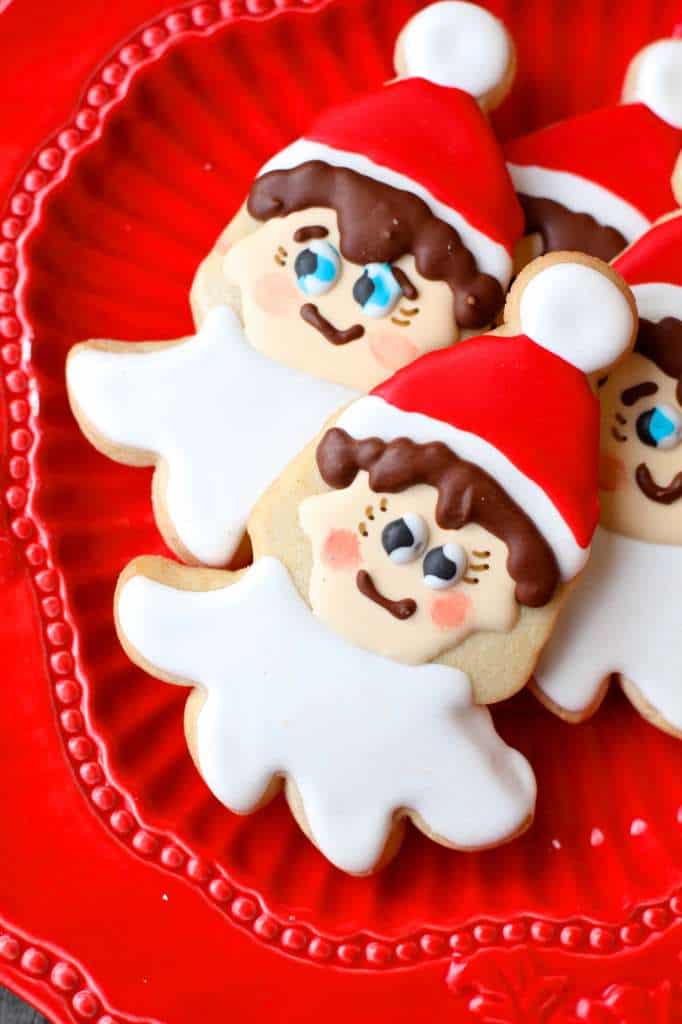 Now that my house is clean (by me) and I have a new computer with retina display (What does that even mean?!?!) I am back to blogging. Get ready, I am going to go crazy here and post EVERYDAY. Someone needs to win this stuff right! Especially that kitchen aid that has been sitting in my living room for the last month!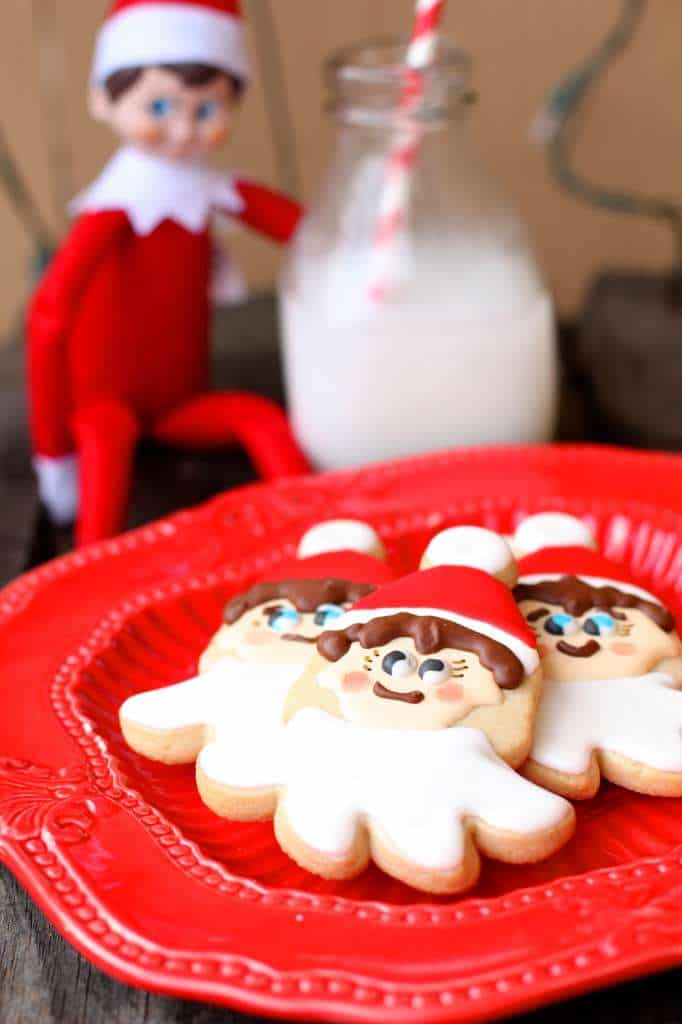 Now, onto Giveaway #5. Are you doing Elf on the Shelf? Aren't these cookies absolutely adorable? They are from my aunt's bakery, Sweet10's Bakery. She is one of the most talented decorators ever. Her gingerbread houses are even more out of this world! For this giveaway, she is offering a gift certificate for one dozen cookies. Custom order your cookies for Valentine's Day, Easter or someone's birthday.  Follow her on Facebook for new designs daily.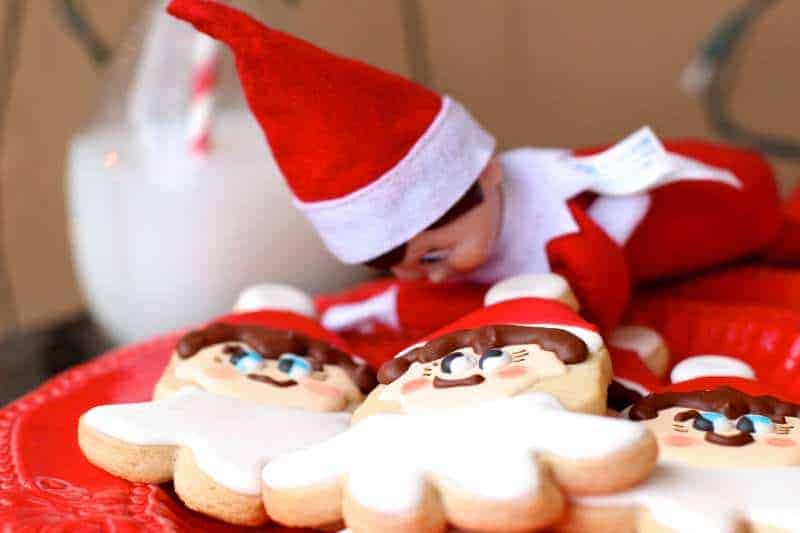 Now I love making sugar cookie cutouts during the holidays. Here is my favorite recipe that is great because it does not spread too much during cooking. These are delicious too, and maintain their chewiness even after a few days!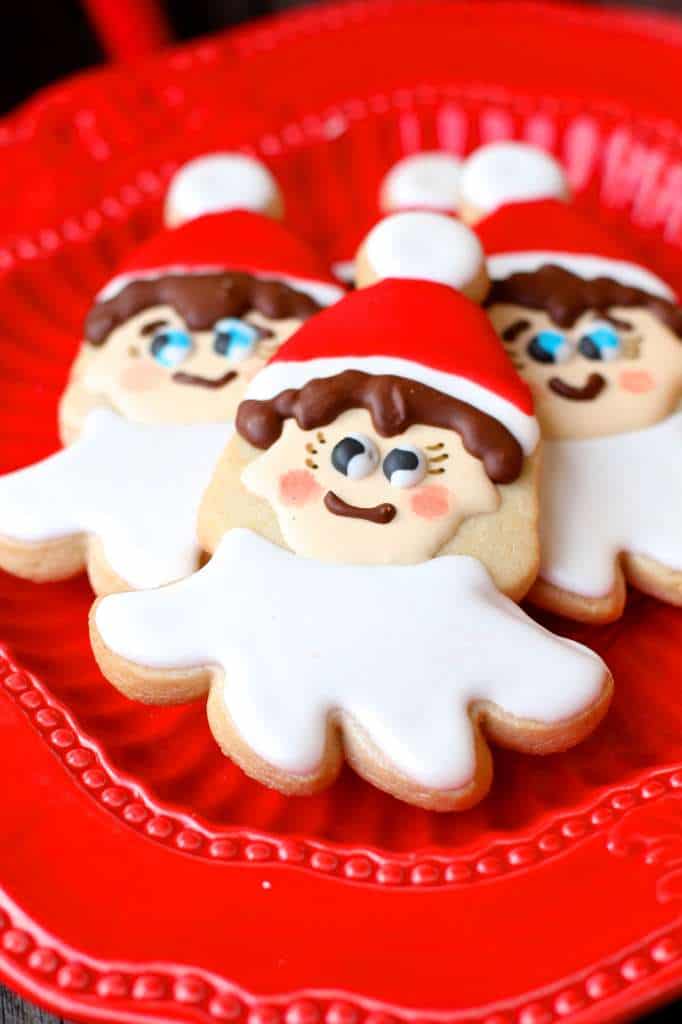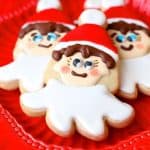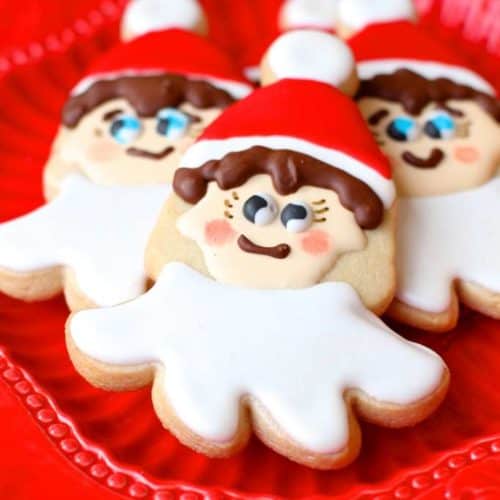 Roll Out Sugar Cookies and Giveaway #5
Servings
:
4
dozen 3 inch cookies
Ingredients
3

cups

flour

½

teaspoon

. baking powder

½

teaspoon

. salt

1

cups

granulated sugar

1

cups

butter

(2 sticks)

1

eggs

1

teaspoon

. almond extract
Instructions
Cream sugar and butter until light and fluffy.

Add eggs and vanilla.

In a separate bowl, mix dry ingredients.

Add dry ingredients to butter mixture and mix until combined.

Put a handful of the freshly made dough between two sheets of parchment paper and roll to desired thickness.

Repeat with the rest of the dough.

Put the rolled dough, including the parchment paper, on a cookie sheet and refrigerate for 10 minutes or longer.

Cut dough with cookie cutters and place on a parchment lined cookie sheet.

Bake at 350° F for 8 -10 minutes. Let cool before decorating