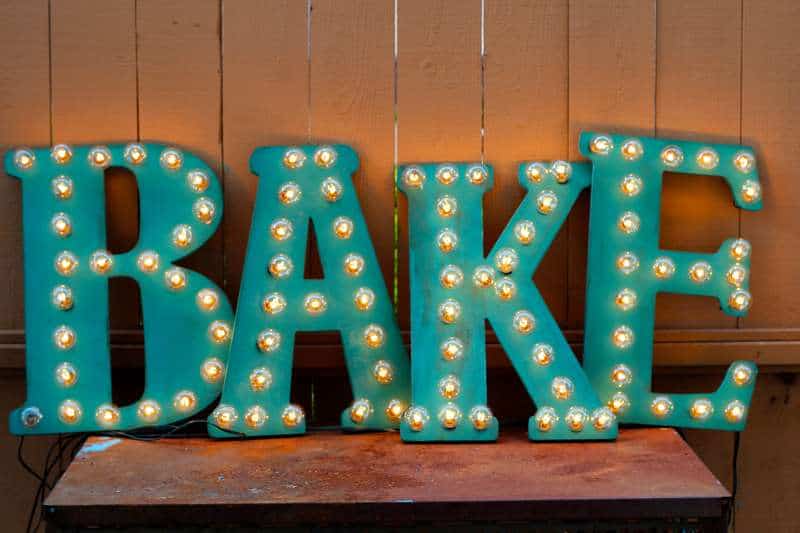 There is a lot more that goes on in this household that is not in the kitchen. I love crafting and being creative in ways that don't always involve food. Besides our newly purchased bed, we have NEVER purchased new furniture (that's almost 13 years!) We love going to garage sales, finding the perfect piece and painting it to make it ours. We particularly love FolkArt® Home Decor™ Chalk because it is a no prep acrylic paint and wax that dries in minutes and can be layered and sanded to give you the perfect distressed look and feel. FolkArt® Home Decor™ Chalk transforms your everyday items into one of a kind treasures.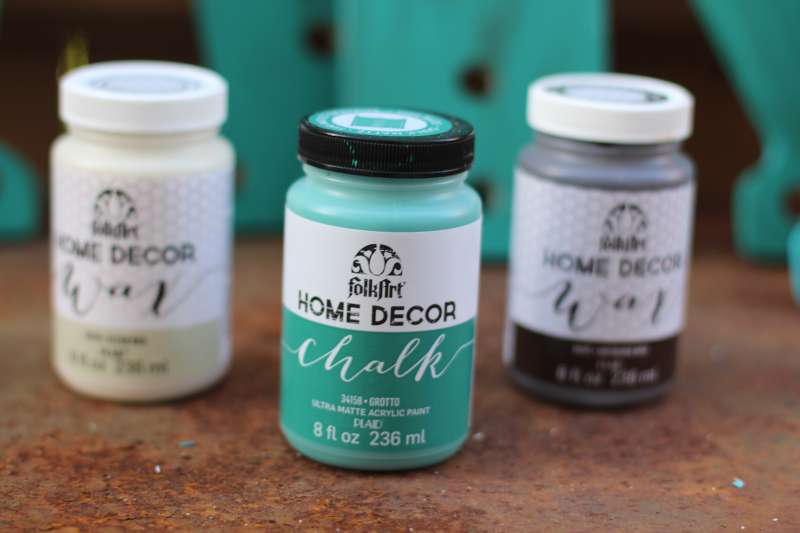 This project has been on our (my) To-Do list for quite sometime. What's nice was that I had already purchased these letters for another project, but that didn't quite work out as planned. Because FolkArt® Home Decor™ Chalk requires such minimal prep, all we had to do to the letter was wipe them down and paint them!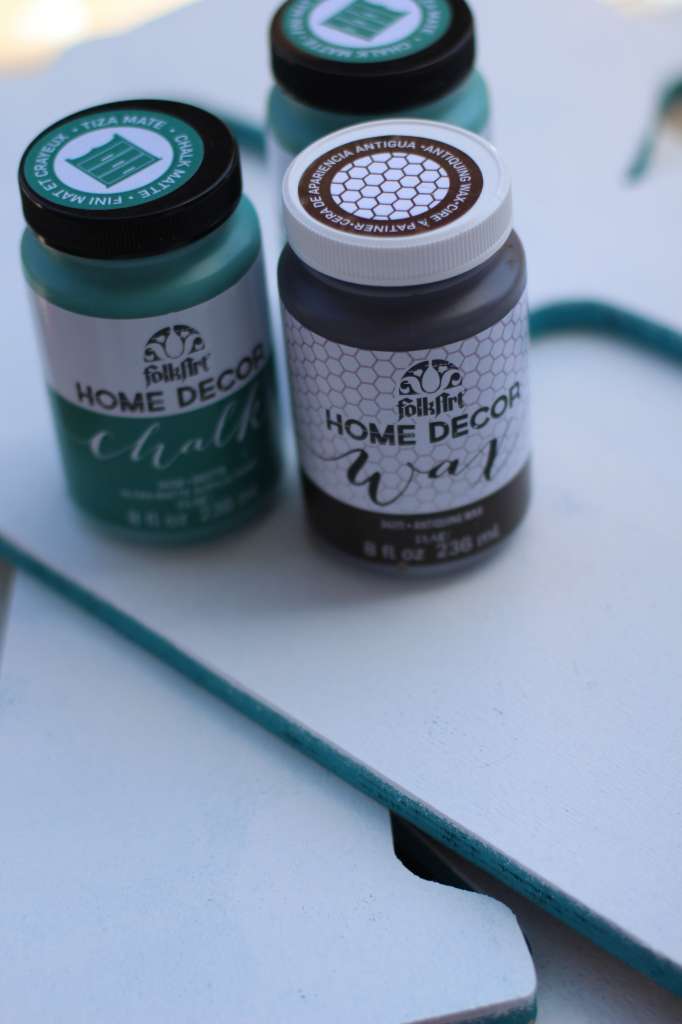 I wanted them to have a vintage feel so we chose the color Grotto and the Antique wax to really give it that old appeal. FolkArt® Home Decor™ Chalk comes in some amazingly vibrant, rich colors that I cannot wait to use next! You can purchase this product at select Jo-Ann Fabric & Craft stores or online.
I purchased these 18in letters online for about $9 each. We used one strand of outdoor globe lights per letter. To start, my husband drilled ⅞in circles, spaced 2 ½ inches apart on each letter. 
We then painted the letter with the Grotto colored paint. I loved the ultra matt chalk finish, and almost stopped there, but the bottle of wax kept looking at me saying "use me".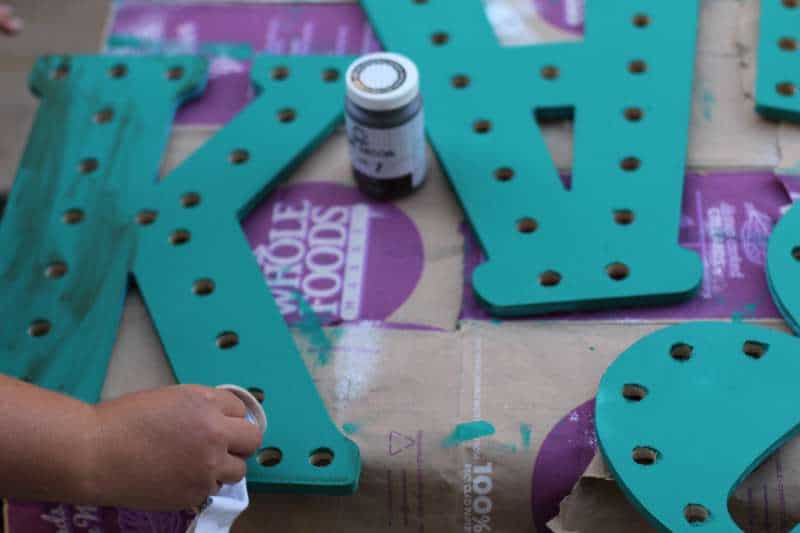 I am glad I did. I loved the vintage feel that wax gave the letters. FolkArt® Home Decor™ Chalk and wax are really great for layering. The wax was really easy to apply! I simple cut a small piece of cheese cloth and lightly waxed the edges.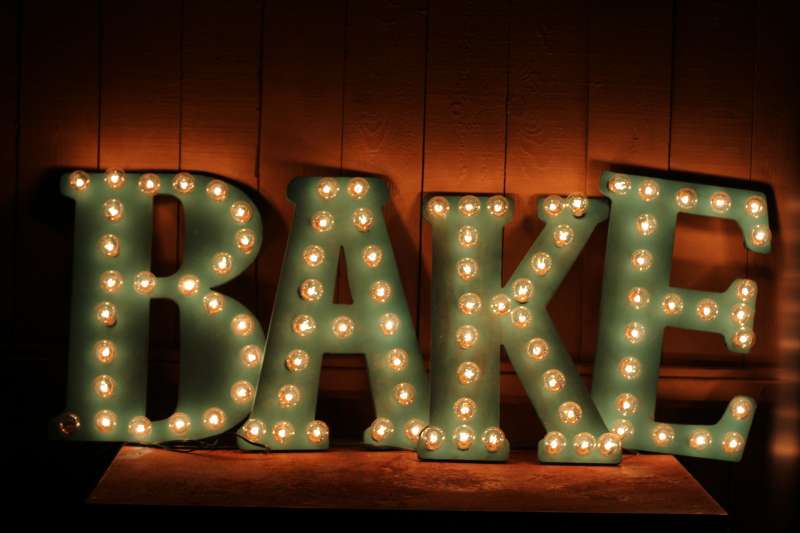 Didn't it come out so cute!!! I absolutely love it! I put the letters on top of my white hutch in the kitchen. The Grotto looks gorgeous against my red wall!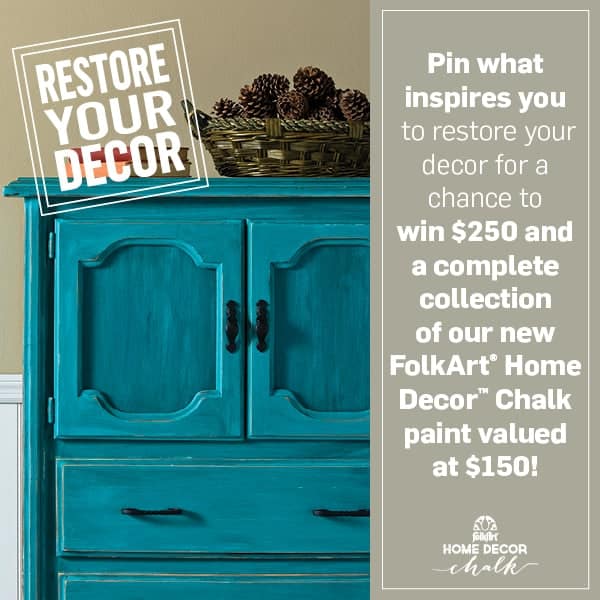 Do you love upcycling old furniture or things? If so, make sure you enter Plaid's Pinterest contest. Pin what inspires you to restore your decor for a chance to win $250 and a complete collection of our new FolkArt® Home Decor™ Chalk paint valued at $150! Contest runs until 6/3/2014.
For more cool projects visit:
The Plaid Palette blog
Sign up for the Plaid newsletter
Follow Plaid on Pinterest
Like Plaid on Facebook
Follow Plaid on Instagram
Follow Plaid on Twitter
Watch Plaid on YouTube
Follow Plaid on Google+


I was compensated for this project however all opinions are my own!