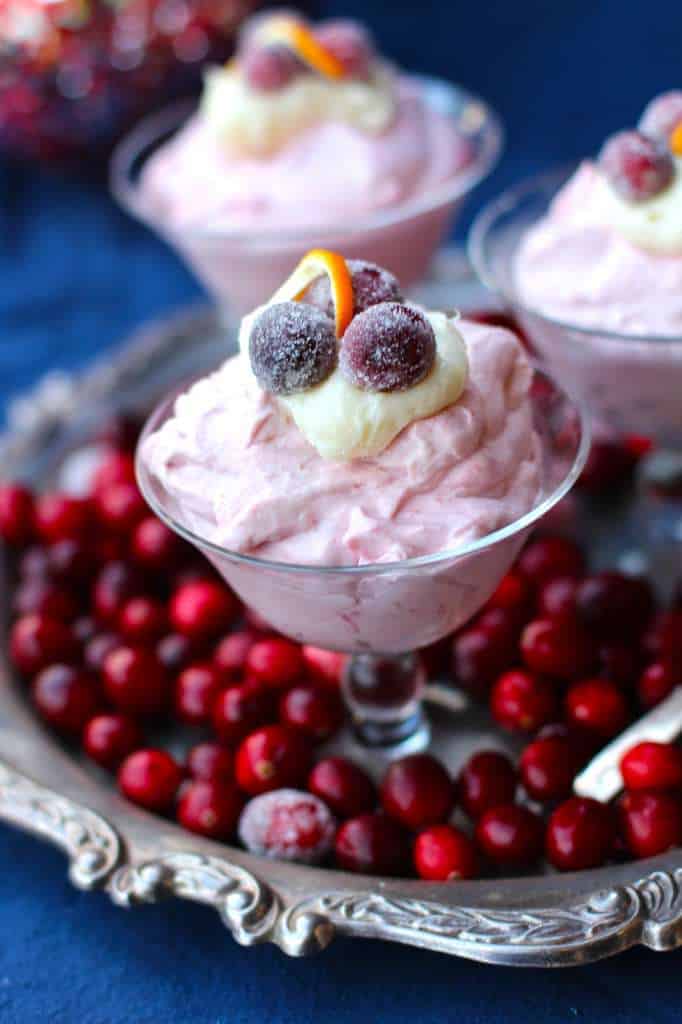 I can't believe that Thanksgiving is in 4 days. Apart from my turkey, I have given absolutely no thought as to what I am going to make. I have however, planned out my Black Friday shopping list. Now we just have to figure out who goes where.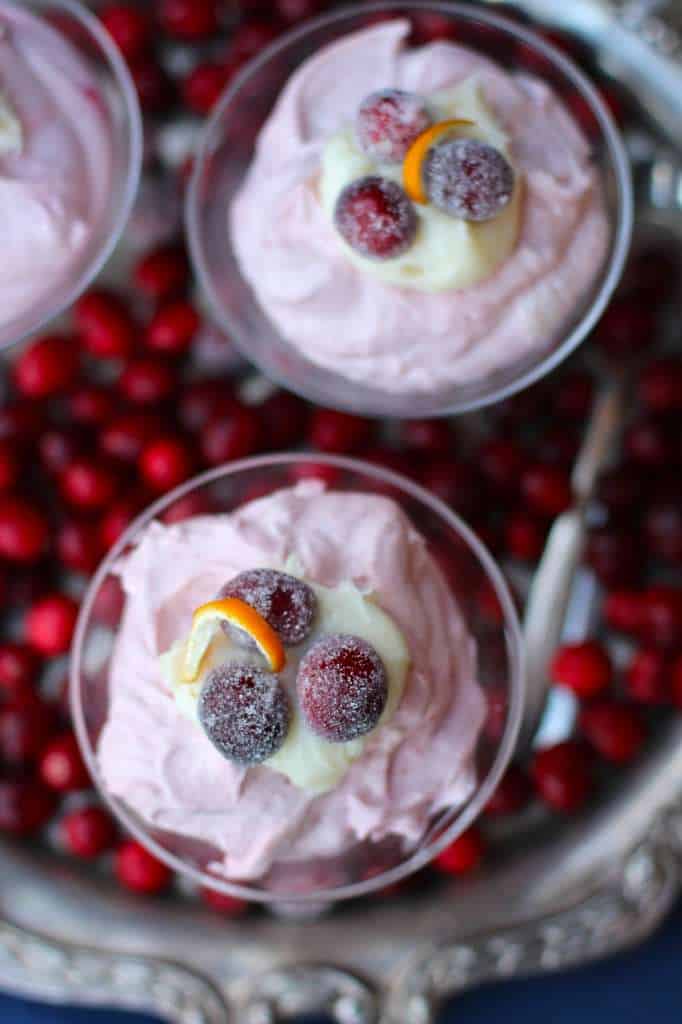 So as you can see, I have finally moved on from pumpkin. Now it's cranberries baby!! I love the vibrant pink color that comes from cranberries.
If you are not a fan of cranberry sauce, you need to try this Cranberry Mousse. It is perfect for those folks who do not like overly sweet treats. This mousse is slightly tart, perfectly sweet and totally creamy. It is really easy to make and can be made 2 days ahead of time.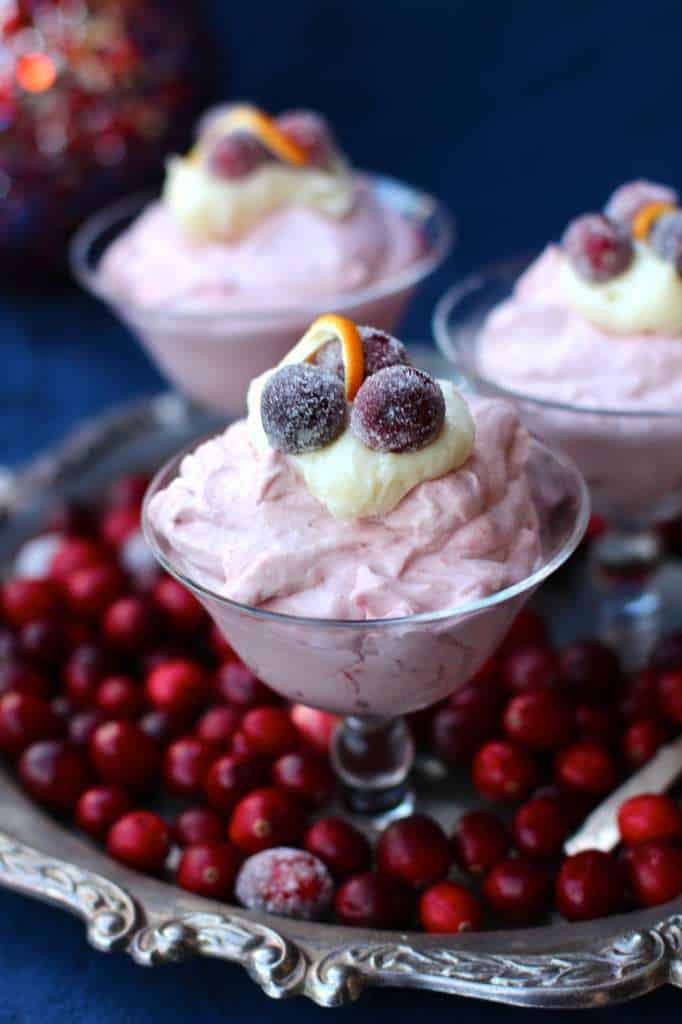 I made this recipe twice. The first time it was late and I had had a verrrry long day. Instead of whipping the cream and folding the cranberry sauce into it, I just added the cream to the cranberry sauce while cooking it. The result-cranberry pudding. It was seriously delicious and my husband and kids literally wiped the bowl clean.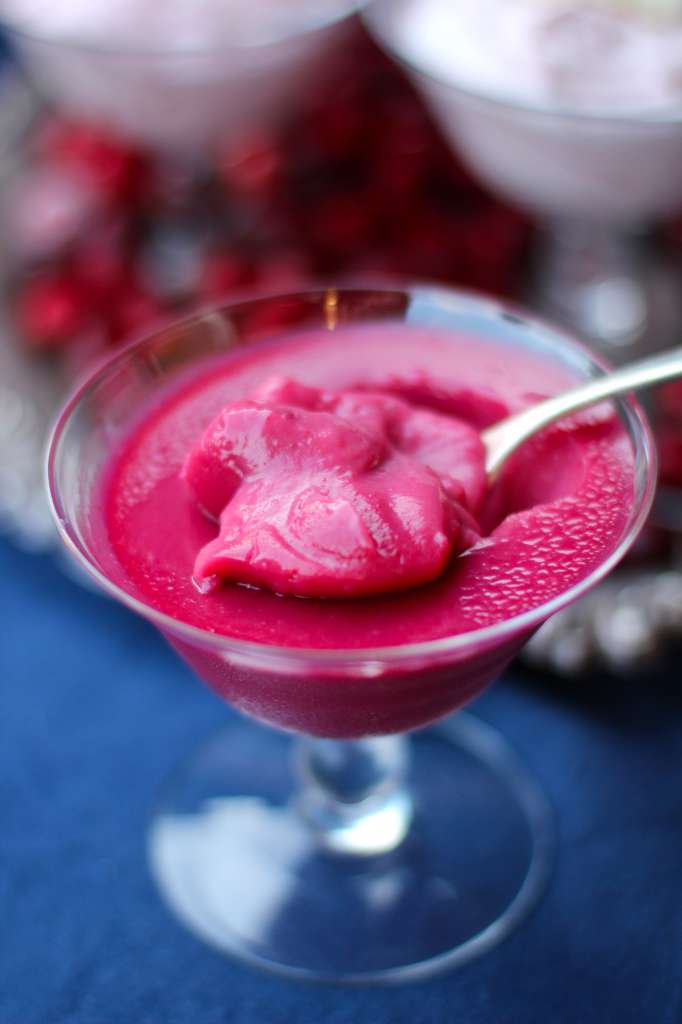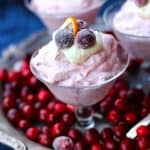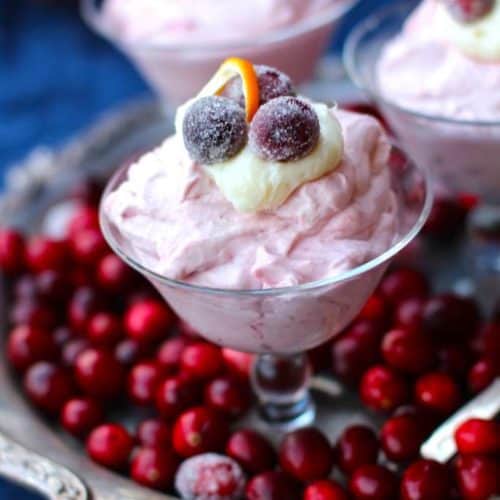 Cranberry Mousse
Ingredients
1

bag fresh cranberries

2

cups

sugar

¼

c

orange juice

2

cups

whipping cream

1 ½

teaspoon

gelatin

1

tablespoon

orange zest
Instructions
In a saucepan combine 1 bag of fresh, rinsed cranberries.

Add sugar and orange juice.

Cook on medium heat for about 30 minutes.

Once berries have started to pop, pour the mixture into a blender and blend on high until smooth.

Pour back into the pan and add 1 and ½ teaspoon gelatin.

Cook on medium low heat until the mixture coats the back of the spoon, about 15 minutes.

Remove from heat and cool until room temperature.

Once at room temp, refrigerate for 1 hour.

Beat whipping cream on high until stiff peaks form.

Fold in orange zest and cranberry sauce.

If serving that day, pour into serving cups and refrigerate until serving.

If making in advance, pour mousse into a tupperware with lid and refrigerate until serving.

Garnish with whipped cream, orange peel and cranberries.