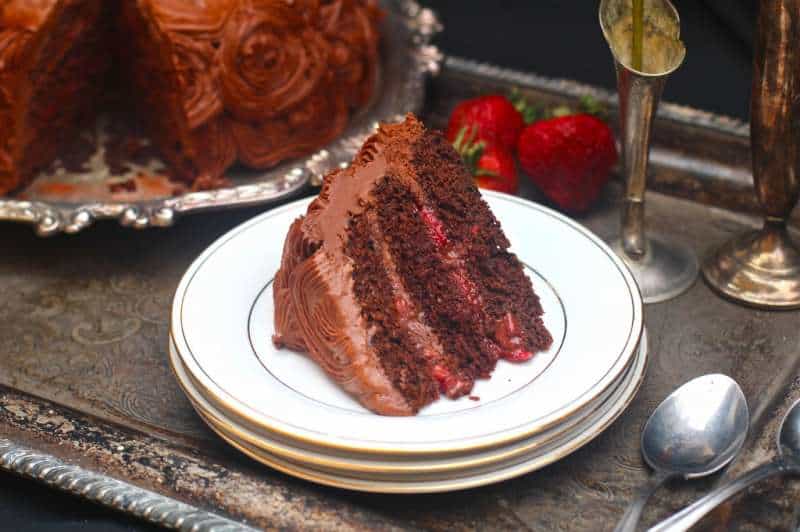 Have you ever found yourself in a deep conversation with someone? You know, where you go into detail about an experience you have had, or a secret that you don't just tell anyone. A conversation that will bind you with someone forever. A conversation that you will never forget?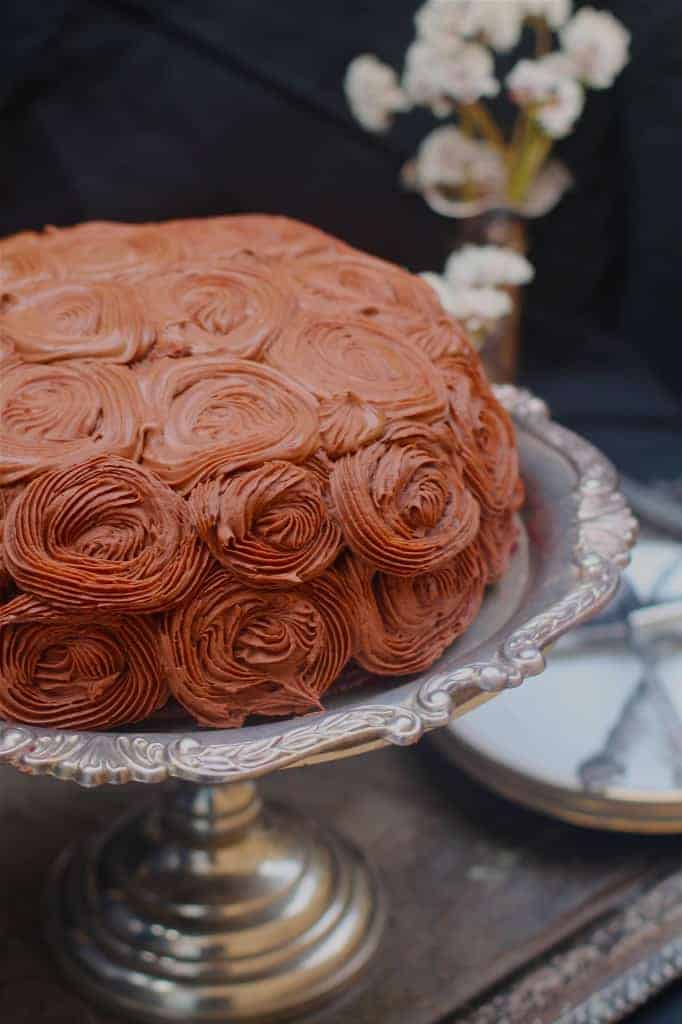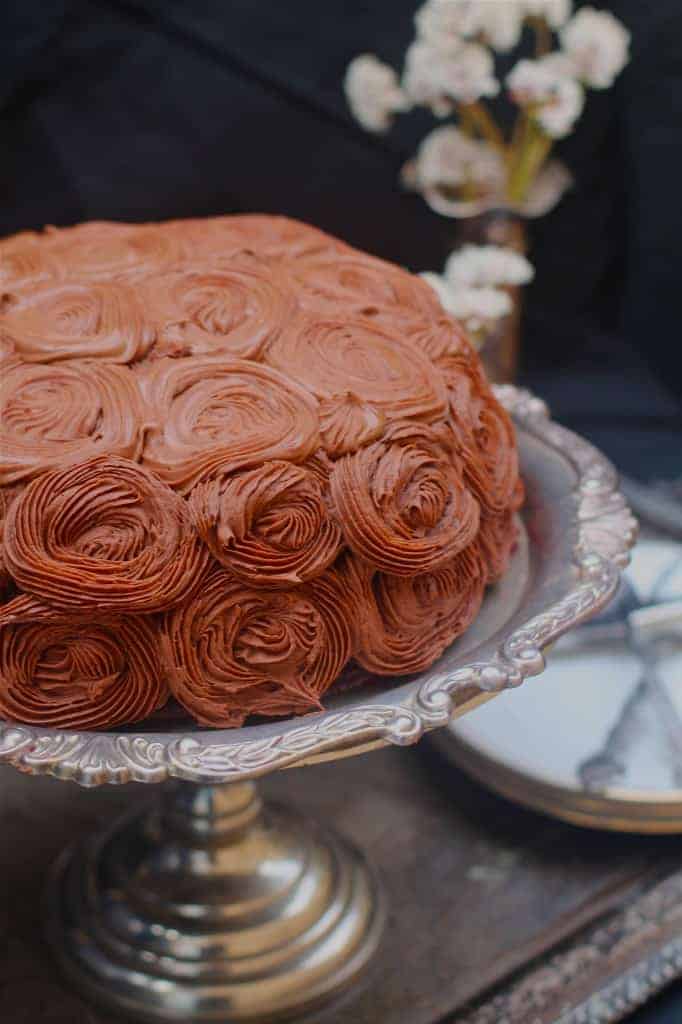 Well this is the cake to serve during that conversation. This cake is deep. It is unforgettable. It will bind or mend a friendship.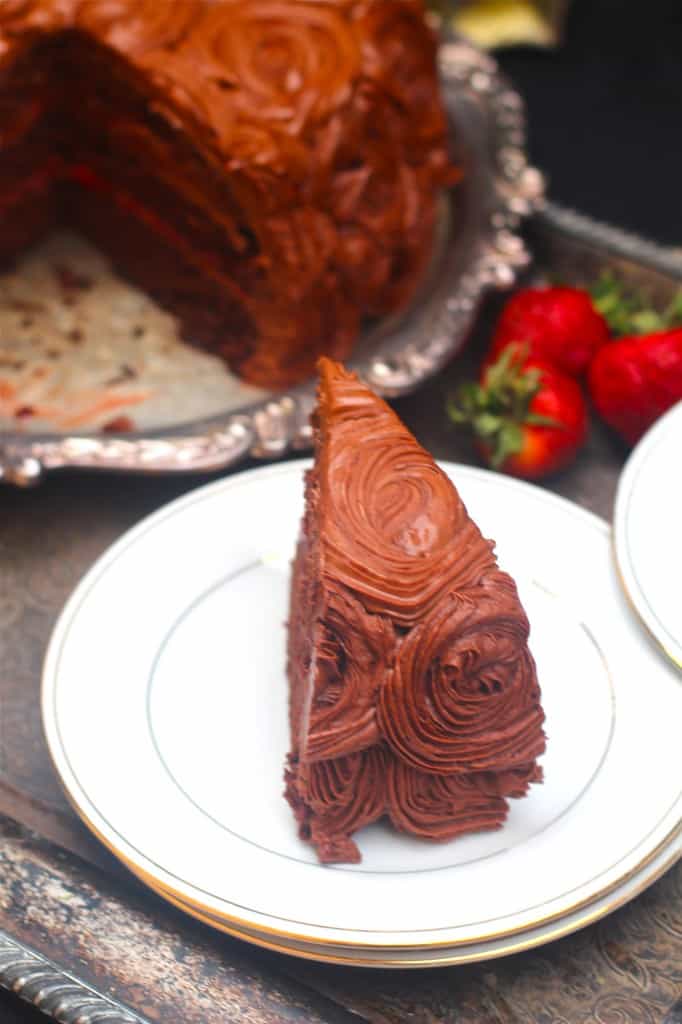 It is also an apologetic cake. It will say "I'm sorry" to your husband, who you yelled at for calling 5 times in a row asking what you wanted for Mother's Day, while you were trying to take a well deserved nap.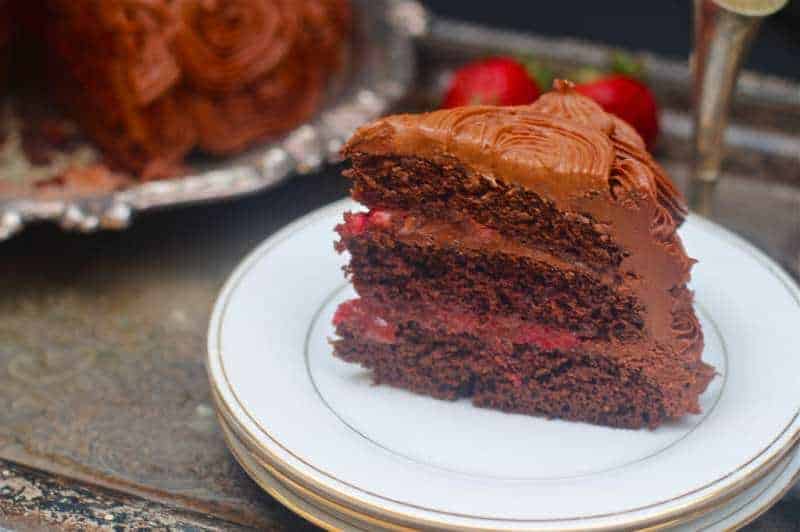 A dark and moist chocolate cake delicately layered with oven roasted strawberries drizzled with balsamic vinegar. Don't be put off by the balsamic, it really brings out the sweetness of the strawberries and is unnoticeable in the final product.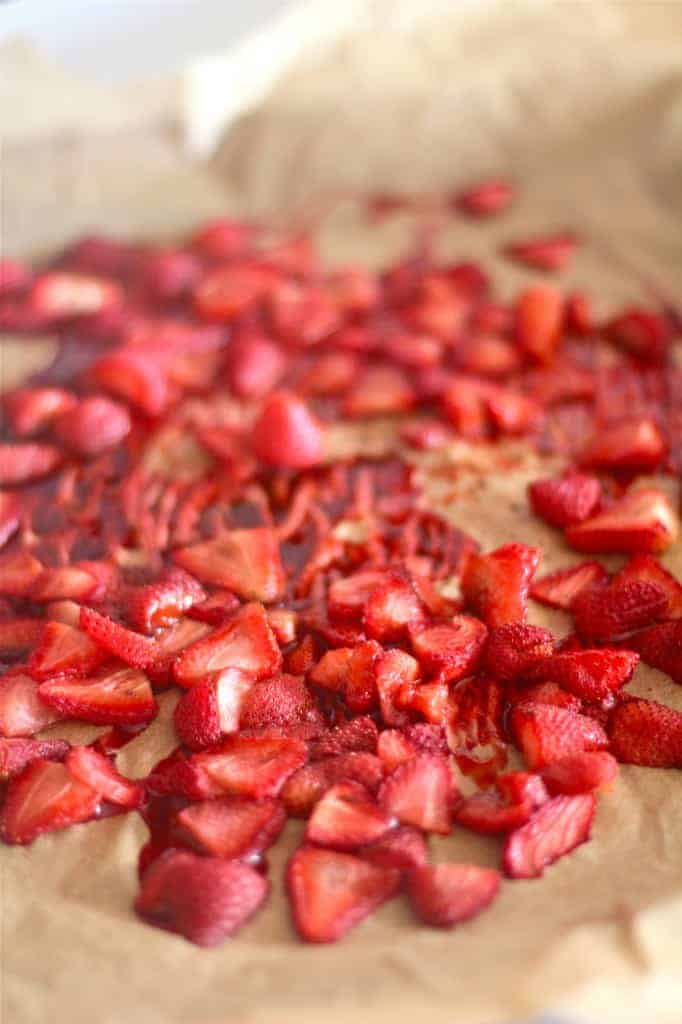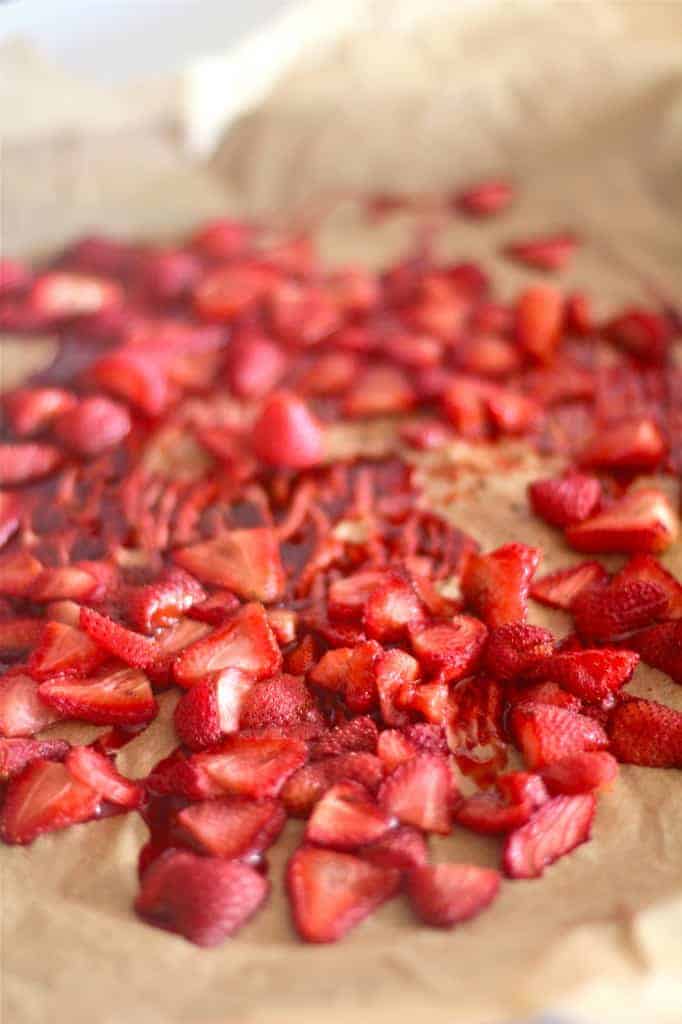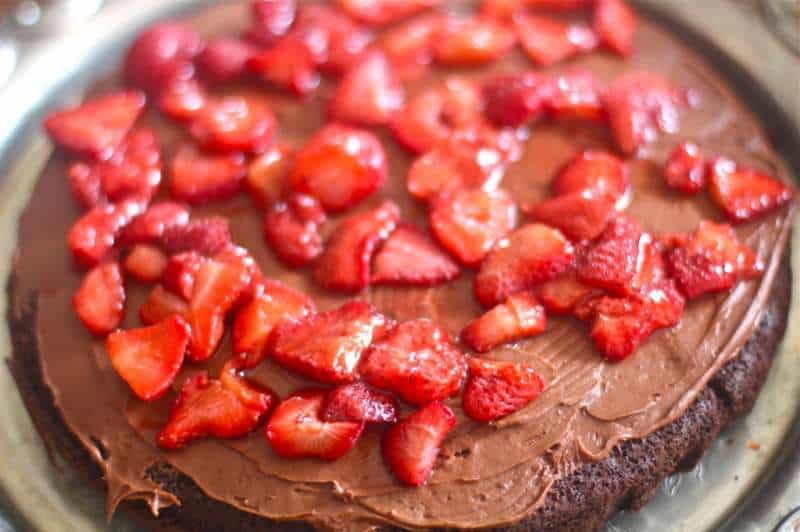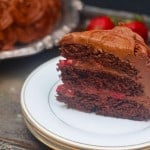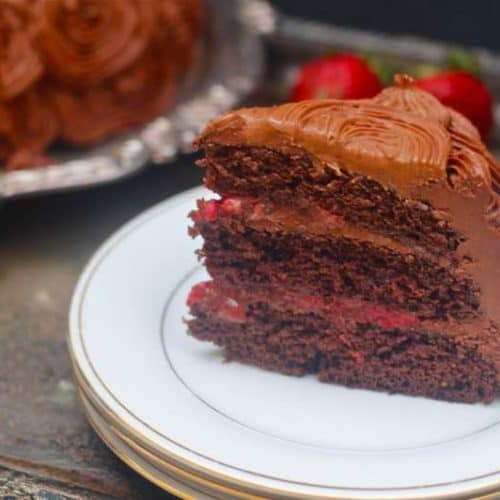 Chocolate Cake with Balsamic Roasted Strawberries
Ingredients
Perfect Chocolate Cake from Foodess.com
1 ¾

cups

all purpose flour

2

cups

granulated white sugar

¾

cup

unsweetened cocoa powder

1 ½

teaspoon

baking soda

¾

teaspoon

salt

2

large eggs

1

cup

buttermilk

(or substitute by putting 1 tablespoon white vinegar in a cup then filling the rest up with milk; let stand 5 minutes until thickened)

½

cup

butter

, melted

1

tablespoon

vanilla extract

1

cup

freshly brewed hot coffee

(or 2 teaspoon instant coffee in 1 cup boiling water)
Milk Chocolate Buttercream
4

oz

. milk chocolate chips

3

cups

confectioners' sugar

1

stick unsalted butter

3

Tbs

. heavy cream

1

teaspoon

. vanilla extract

⅛

teaspoon

. salt
Instructions
Chocolate Cake
Preheat oven to 350 degrees.

Grease and flour three 9-inch baking pans (or line with parchment paper circles) and set aside.

In the large bowl of a standing mixer, stir together flour, sugar, cocoa, baking soda, and salt.

Add eggs, buttermilk, melted butter and vanilla extract and beat until smooth (about 3 minutes). Remove bowl from mixer and stir in hot coffee with a rubber spatula.

Batter will be very runny.

Pour batter evenly between the three pans and bake on middle rack of oven for about 35 minutes, until toothpick inserted in centre comes out clean with just a few moist crumbs attached.

Allow to cool 15 minutes in pans, then run a butter knife around the edges of each cake.

Place a wire cooling rack over top of each pan.

Wearing oven mitts, use both hands to hold the racks in place while flipping the cakes over onto the racks.

Set the racks down and gently thump on the bottom of the pans until the cakes release.

Cool completely before handling or frosting.
Balsamic Roasted Strawberries
Slice 1 ½ cups of strawberries.

Drizzle 1 tablespoon of balsamic vinegar.

Roast at 375 degrees for 10 minutes.

Remove from oven and cool completely.
Milk Chocolate Buttercream
Melt the chocolate in a double boiler, constantly stirring with a wooden spoon to avoid burning. Stir until the chocolate is melted and smooth.

Let cool to room temperature.

In the bowl of an electric mixer fitted with the flat beater, combine the confectioners' sugar, butter, cream, the vanilla and salt and beat on low speed until combined, about 1 minute.

Stop the mixer and scrape down the sides of the bowl.

Increase the speed to medium and beat for 2 minutes, then reduce the speed to low.

Add the chocolate and beat until combined, then increase the speed to medium and beat for 1 minute more.

If the frosting is dry, add more milk, 1 tsp. at a time, until it is creamy but still holds peaks. Makes about 2 cups.
Assembly:
Spread the first layer with a thin layer of frosting followed by ½ of the strawberries.

Place next layer on top of the strawberries and repeat.

Place final cake layer on top and frost the outside of the cake.