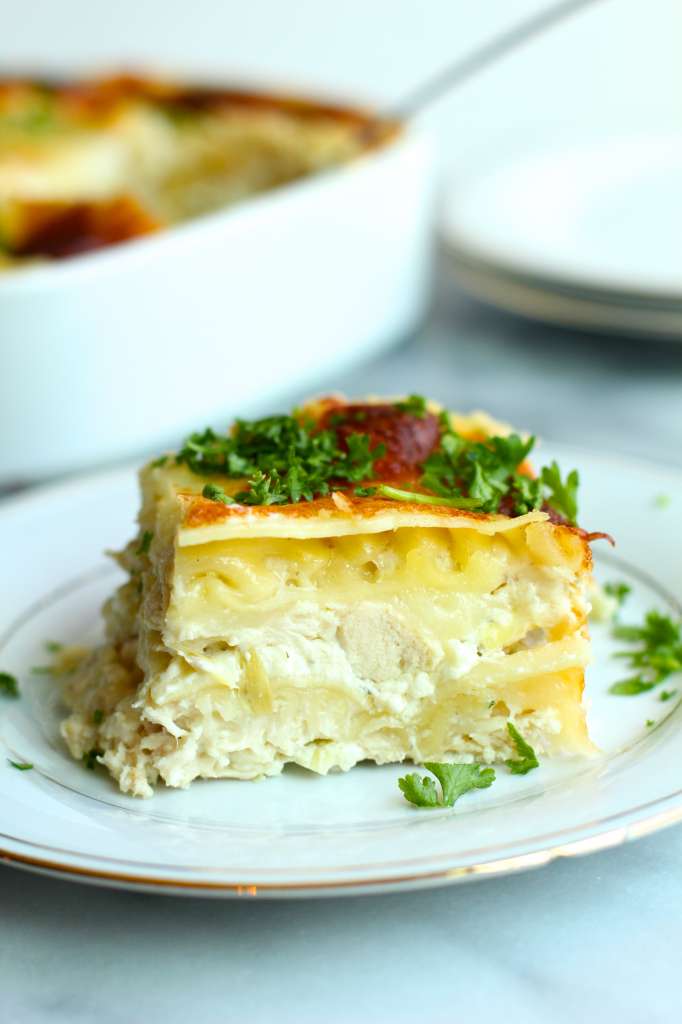 It is summer time! Our days are filled with trips to the park and afternoons swimming in the pool or at the beach. Our evenings are spent with neighbors while the dogs and kids play. It is too beautiful out to be cooped up in the kitchen cooking, but with all of that sun and water there are some hungry people come dinner time.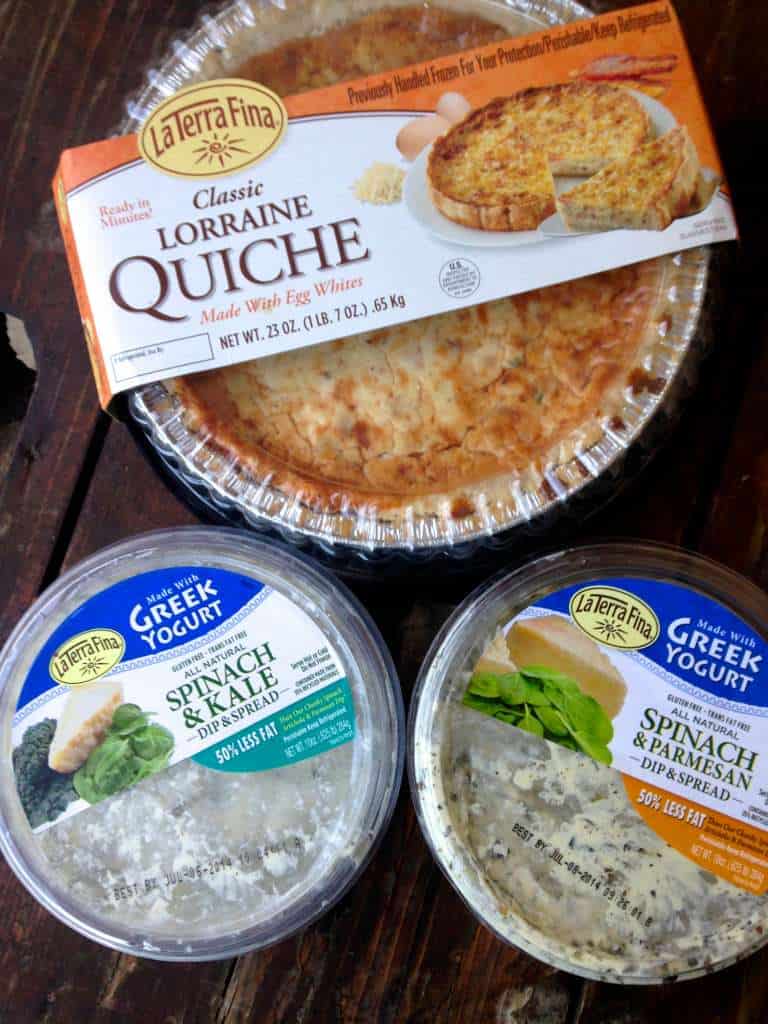 La Terra Fina dips and spreads are great for a delicious snack mid afternoon, during cocktail hour, or for a speedy delicious dinner. Skimp on time not on flavor. La Terra Fina offers a number delicious dips and spreads such as Artichoke Jalapeño or Spinach Artichoke Parmesan. Or, warm up one of their light and flavorful egg white quiches. Serve with a side salad and you have the perfect summer meal.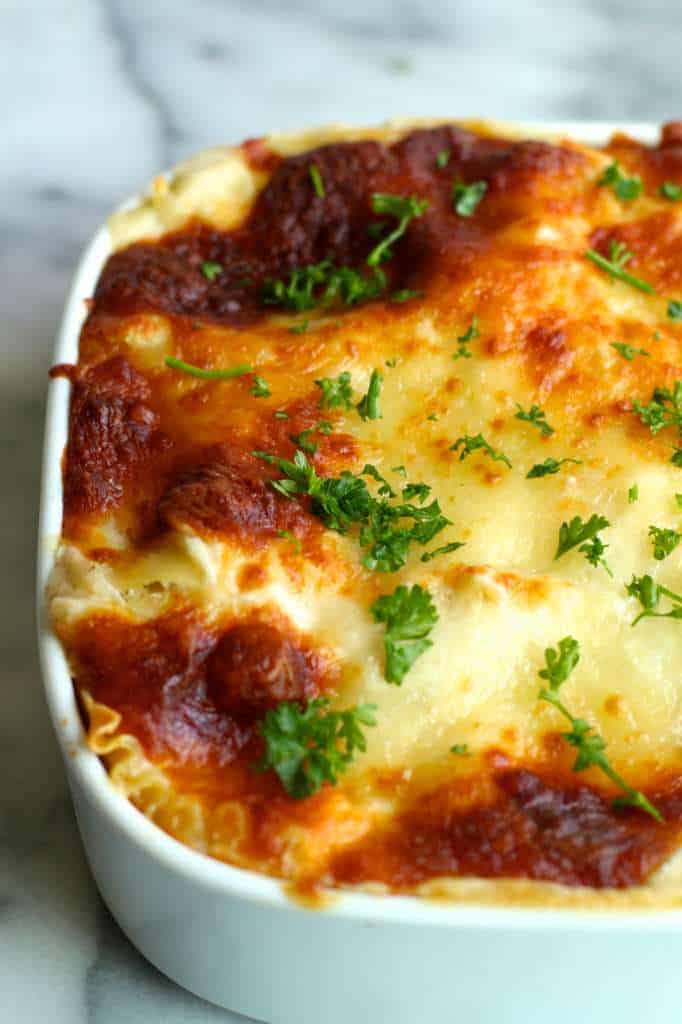 When La Terra Fina sent me some of their products I knew exactly what I wanted to make. We had been craving lasagna for a while but the thought of standing over a hot stove making a red sauce and letting it cook down for 2 hours was unappealing. Not to mention the calories that go along with all of those layers.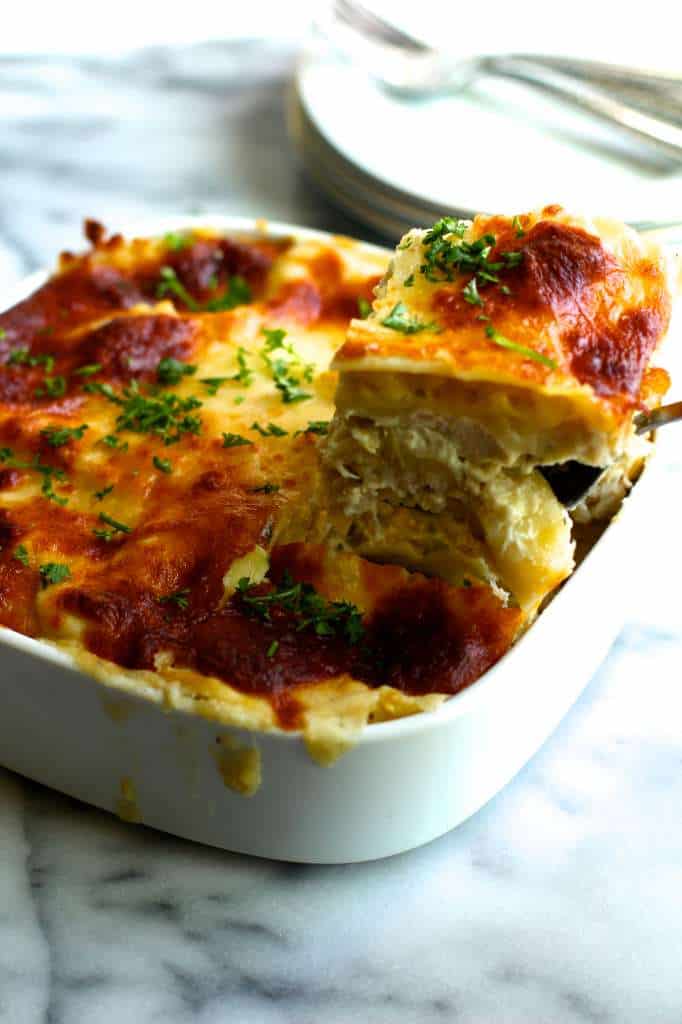 After trying the Spinach and Kale Greek Yogurt Spread, I knew that this would be the perfect filling for my chicken lasagna. Béchemal sauce only takes about 8 minutes to make so the preparation and assembly for this lasagna took less than 20 minutes (I multitasked and made the chicken and pasta at the same time). Therefore in a little under an hour we had a mouthwatering meal that we didn't have to feel guilty about! This lasagna would also be tasty as a vegetarian version substituting fresh spinach and or kale for the chicken.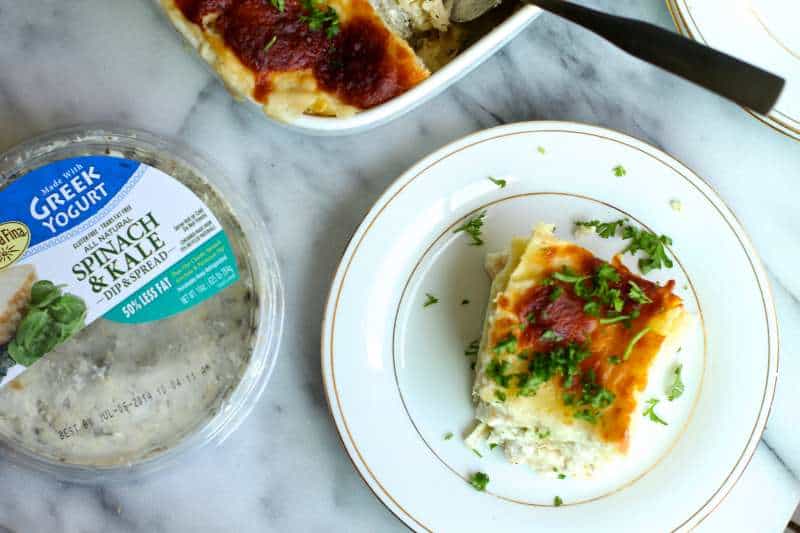 La Terra Fina products are available at select Costcos and natural food stores nationwide. I highly suggest having a few tubs of these in your fridge for quick flavorful meals or delicious appetizers. For more delectable recipes visit their website or La Terra Fina on Facebook.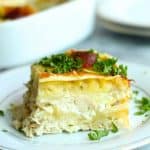 Light Chicken Lasagna
Ingredients
1

pound

boneless

, skinless chicken breast strips

½

teaspoon

salt

2

cups

light mozzarella cheese

¼

cup

(½ stick) butter

2

teaspoons

crushed garlic

2

tablespoons

all purpose flour

¼

teaspoon

salt

½

teaspoon

ground pepper

1

and ½ cups low fat milk

3

cups

La Terra Fina Spinach and Kale Greek Yogurt Dip

1

package dried lasagna pasta
Instructions
In a large pot filled with water and ½ teaspoon salt, boil chicken strips for 10 minutes.

Remove from water and shred or cut into thin strips.

Parboil lasagna pasta according to package instructions.

In a small sauce pan, melt butter on medium heat.

Add garlic and cook until fragrant, about 2 minutes.

Whisk in flour salt and pepper and continue to whisk until butter and flour are combined.

Slowly pour in milk while stirring.

Continue stirring until sauce has thickened and coats the back of your spoon. Remove from heat.

Preheat oven to 375 degrees.

Pour ¼ cup of béchamel sauce at the bottom of a 8x8 inch pan.

Lay a layer of lasagna sheets onto the sauce.

Spread a layer of La Terra Fina on top of the pasta.

Sprinkle with ½ cup shredded chicken and ½ cup shredded cheese.

Repeat layers until pan is full.

Bake lasagna at 375 degrees for 30 minutes.

Serve immediately or cover and freeze for up to 1 month.
I was compensated for this post however all opinions are 100% my own. Please know that The Seaside Baker only reviews products that we love.